Jessica Chastain: The Movies That Made Her a Star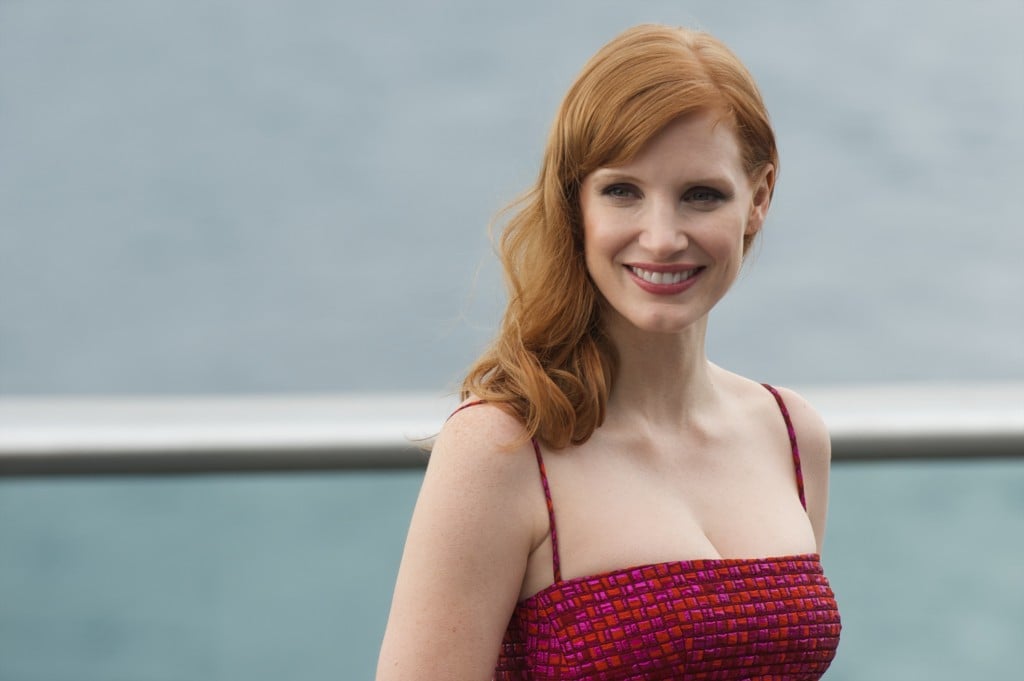 Jessica Chastain got her start later than most famous actresses in Hollywood, but that doesn't mean she's any less worthy of the attention she's received. This 38-year-old California native has been working as an actress for more than a decade. She's appeared on TV shows like ER and Law & Order: Trial by Jury and starred on stage in Romeo and Juliet and Othello.
But it wasn't until Chastain graduated from Juilliard and began appearing in indie films that her film career started to take off. A stunning performance in 2008's Jolene put her on the radar. And since then, she's proven herself again and again to be a fascinating and charismatic performer. 
In 2016, she appeared in Ridley Scott's new hit, The Martian, as well as Guillermo del Toro's gothic horror flick, Crimson Peak — proving yet again that she's capable of turning out wildly different performances back-to-back. Here are five roles that showcase why Jessica Chastain is one of the most sought-after actresses in Hollywood today.
1. Celia Foote, The Help
You'd think it would be hard to stand out in an ensemble of actresses that includes Viola Davis, Emma Stone, Octavia Spencer, and Bryce Dallas Howard. However, even though Chastain was the newbie in the group, she was a genuine scene stealer in The Help. She plays Celia Foote, a working-class-girl-turned-socialite in a world full of women who've never struggled in their lives.
In each and every scene that Chastain appears in, she shows how Celia's insecurities and kind-hearted mentality put her at odds with her crowd. What's more important, though, is how Chastain shows us Celia's growth as she starts to trust her instincts, care less about what those around her think, and build a life for herself. Chastain was so impressive in The Help that she earned an Oscar nomination for Best Supporting Actress.
2. Maya, Zero Dark Thirty
This gripping thriller about the CIA's hunt for Osama bin Laden simply couldn't have succeeded without a knockout performance from the film's lead actress. Luckily for the creators and for us, Chastain more than delivered as Maya in Zero Dark Thirty. Doggedly committed to her job, she loses herself completely in the pursuit of the man behind the September 11 attacks.
Chastain embodies Maya, a fictional character, so convincingly that it's shocking to learn she wasn't a real person. Despite Maya's tough exterior and fierce dedication, Chastain also hints at Maya's vulnerability and terror in the face of seemingly insurmountable odds. Chastain received her second Oscar nomination, this time for Best Actress, for her performance in Zero Dark Thirty.
3. Annabel, Mama
Horror is one of the hardest genres for actors to pull off — mostly because they're often dealing with situations that are so far outside the realm of reality. But Chastain brought an intense realism to her performance in Mama, a thriller about a broken family being pursued by a vengeful spirit.
She plays Annabel, a young woman who begrudgingly agrees to raise her nieces and soon finds she's invited another, much more unwelcome presence into her home. From Annabel's reluctance to becoming a maternal figure to her abject terror in the film's climactic moments, Chastain brings a subtle maturity and uncharacteristic coldness to her performance that perfectly fits the film's tone.
4. Murph Cooper, Interstellar
This sci-fi drama left some scratching their heads and debating for weeks. But there's nothing to argue about as far as Chastain's performance in Interstellar. She plays Murph, a farmer's daughter who devotes her whole life to trying to solve the mysteries of the universe — and finding a connection to her long-lost father Cooper (Matthew McConaughey).
Her growing desperation to tie clues and pieces together is coupled with a powerful sadness. And those dual feelings come across clearly, sometimes all at once, due to Chastain's masterful performance.

5. Anna Morales, A Most Violent Year
This criminally underrated drama shows us what happens when good people are given very few good choices to make. A Most Violent Year is a slow-burning thriller about hardworking entrepreneur Abel Morales (Oscar Isaac) and his attempts to expand his oil business while fending off violently fierce competitors.
Jessica Chastain plays Anna, Abel's wife; a smart, savvy, and charismatic woman who is willing to bend the rules to keep her family on top. Her questionable morals put her at odds with her husband. But Chastain's fiery performance helps make not only their confrontations but every other interaction she has completely unforgettable.