'The Marvelous Mrs. Maisel' Season 3 Scene That Made Rachel Brosnahan Feel Like 'Bono'
The Marvelous Mrs. Maisel Season 3 is chock-full of memorable moments. But which episode in the critically-acclaimed Amazon series make Rachel Brosnahan, who plays Midge Maisel, feel like the philanthropist/world-famous singer, Bono?
'The Marvelous Mrs. Maisel' Season 3 opening episode was a total dance spectacle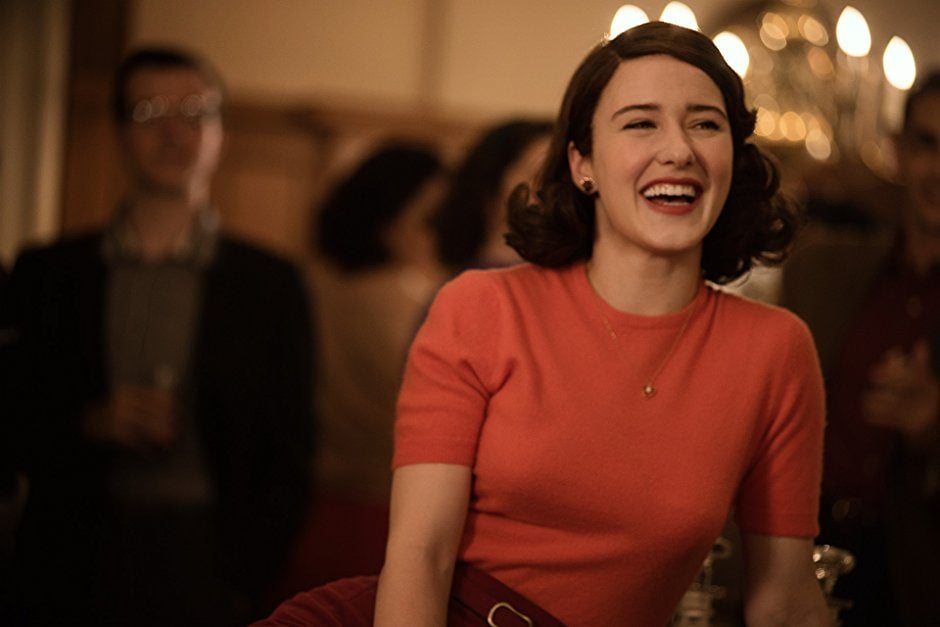 RELATED: 'The Marvelous Mrs. Maisel': Rachel Brosnahan on Why Midge and Lenny Didn't Hook Up
When "Sherman-Palladino, the writer, director, and creator of The Marvelous Mrs. Maisel," spoke to The New York Times, the publication credited her with reviving an art form.
The Maisel (and previously — Gilmore Girls and Bunheads) creator "has been doing her part for years by presiding over an unofficial dance preservation movement," the publication argued. The Times continued:
In her world, dialogue and movement meld together, always emphasizing the idea that choreography on television is not just a possibility, but a shimmering, transformative experience.
This became stunningly clear in the opener to Mrs. Maisel Season 3.
The Amazon series' 3rd season, "set in the late 1950s and early '60s, opens with a U.S.O. show," The New York Times confirmed. What was Sherman-Palladino's inspiration for the giant MGM-style opening number?
"I was thinking, how can I give my line producer the biggest heart attack?" she joked to the paper. "I'm like, well if we're going to do a U.S.O. show, I want a dance number. I want 850 dudes screaming at the dancers."
How it felt for Rachel Brosnahan — the cast member who plays Midge — to film that episode
In her own interview with Gold Derby, Brosnahan, the Emmy-winning actor who plays the main character of Midge on The Marvelous Mrs. Maisel, she admitted that filming that scene was "crazy."
Asked what it was like to "be there on that stage in the hangar with all those hundreds of guys," Brosnahan joked that she felt "like Bono," the lead singer of U2.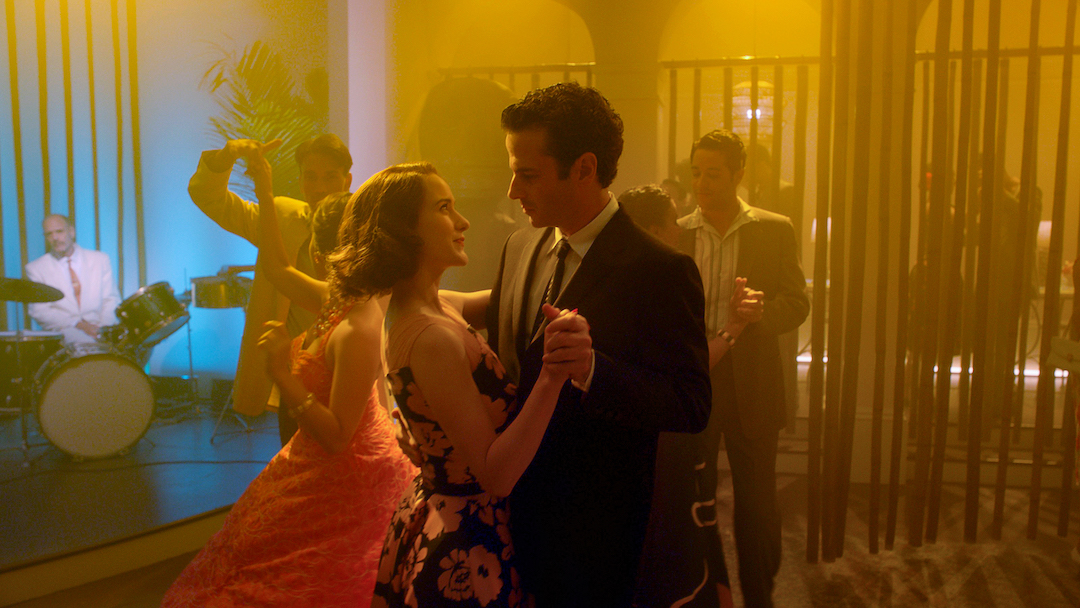 RELATED: This 'Marvelous Mrs. Maisel' Season 2 Shooting Location Is For Sale
The Maisel star also acknowledged the season 3 opening episode felt quite different than what she's experienced in the past, even doing live performances.
"In theater, you might have an audience of that many people, but you don't get to acknowledge them or they're not responding to you in the same way," Brosnahan explained. "They're there to view a performance and there's that fourth wall."
For The Marvelous Mrs. Maisel actor, what did it really feel like to shoot that wild scene?
"This was nuts," she told Gold Derby. "Unlike any experience I've ever had and those actors were incredible. You could feel how excited they were to be there. They gave it. It was hot. They were in very close quarters. They gave it for hour after hour after hour."
Brosnahan also recalled a fellow cast member reveling in the moment:
Leroy McClain and I, who plays Shy Baldwin, I just remember us looking at each other going, 'This is so insane. This is a day, this is a moment I will never, ever forget.'