'The Masked Singer': The Surprising Reason More Celebrities Wanted to Do Season 2
The Masked Singer has been described by Nicole Scherzinger, one of the show's four regular judges, as a "fun-omenon," and she couldn't be more correct. The format of this unique program combines everything viewers of all ages love in an unscripted competitive show: singing, dancing, elaborate costumes, and of course, no shortage of spectacle.
What makes this show stand out among similar programs, however, is the added mystery of not knowing who is performing. The suspense of each new reveal keeps us watching week after week.
With the show's tremendous success and widespread appeal, it's no great wonder that even more celebrities were interested in throwing their hat in the ring for the new seasons, but one of the reasons some stars want to join the fun may surprise you.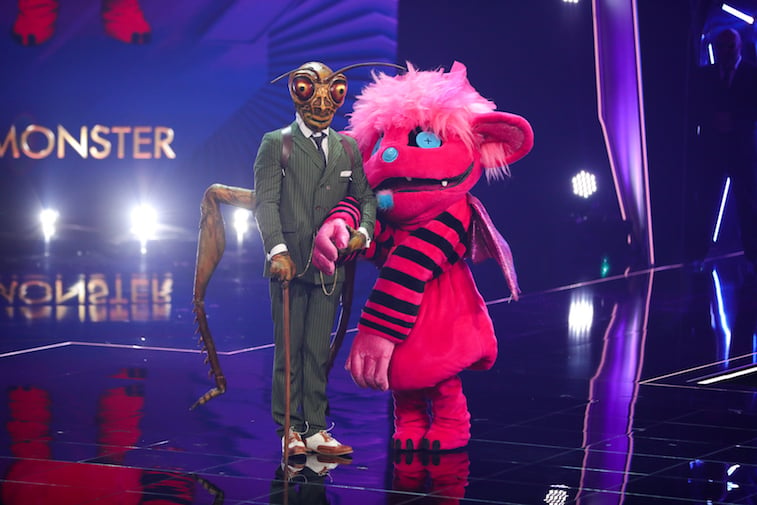 Jenny McCarthy shares some inside information
Jenny McCarthy, another judge on the show, revealed in an interview with Extra that there are some big names coming in season two and three.
"There were so many celebrities wanting to be on the show that they actually had to turn some down," she told Extra interviewer Jenn Lahmer, "So I think you guys are going to be really surprised by the echelon of celebrities that we have."
Season 1 already saw a high caliber of masked celebrities such as seven-time Grammy Award-winner Gladys Knight, NFL Hall of Famer Terry Bradshaw, actress Rumer Willis, comedian Margaret Cho and Season 1 winner rapper T-Pain.
How high up can the star power go? Fans cannot wait to find out, but what's drawing some of these new celebrities into the mix?
What we wouldn't do for family
The family appeal of The Masked Singer cannot be overstated. TMS presents a unique way for families to bond over the show while trying to jointly solve each new mystery. "This is my family's favorite show. My wife and kids, we would be watching the show even if I wasn't on it," judge Ken Jeong tells Lahmer in his own Extra interview.
Are any other famous families watching the show? McCarthy said:
"I think what happens too, what we've seen in this season- this is a little bit of a hint- but these huge artists watched the season one with their kids, so some of them want to surprise their kids. So, it's not necessarily about getting out there and wanting to be in the media again or showing their voice. They want to have fun with their family. So that's a new motivation that we haven't seen yet that's going to bring a lot more celebrities onto the show."
It's impossible to tell which celebrity parents might have watched season one, and now have the best surprise ever waiting for their own children, but one thing is clear: Season 2 of The Masked Singer is going to be big.
Bigger and better
Season 2 has already started off with a bang. The costumes are more elaborate than ever and the panel of judges is hitting their stride, at least with the banter, if not with accurate guesses. With Season 2 underway the celebrities under the masks of the Egg and the Ice Cream have already been removed to reveal figure skater Johnny Weir and gamer Tyler "Ninja" Blevins.
"It's bigger. It's better. It's more," is the bold declaration shared by judge Robin Thicke. His sentiments are echoed by Ken Jeong who says, "This season is definitely better than the first season because it had to be."
You heard it straight from the judges. Season 2 is HUGE and it has already begun so be sure to jump in now before you miss too much.
The Masked Singer airs Wednesdays at 8 p.m. ET on Fox.