'The Masked Singer': When Will Season 2 Premiere and What Are the New Characters?
The Masked Singer showed celebrities competing in a signing competition while being totally anonymous in elaborate costumes. The second season is almost here so multiple characters have been released.
Find out what the new characters are and how the competition has changed for the new season.
Season 2 will premiere on Sept. 25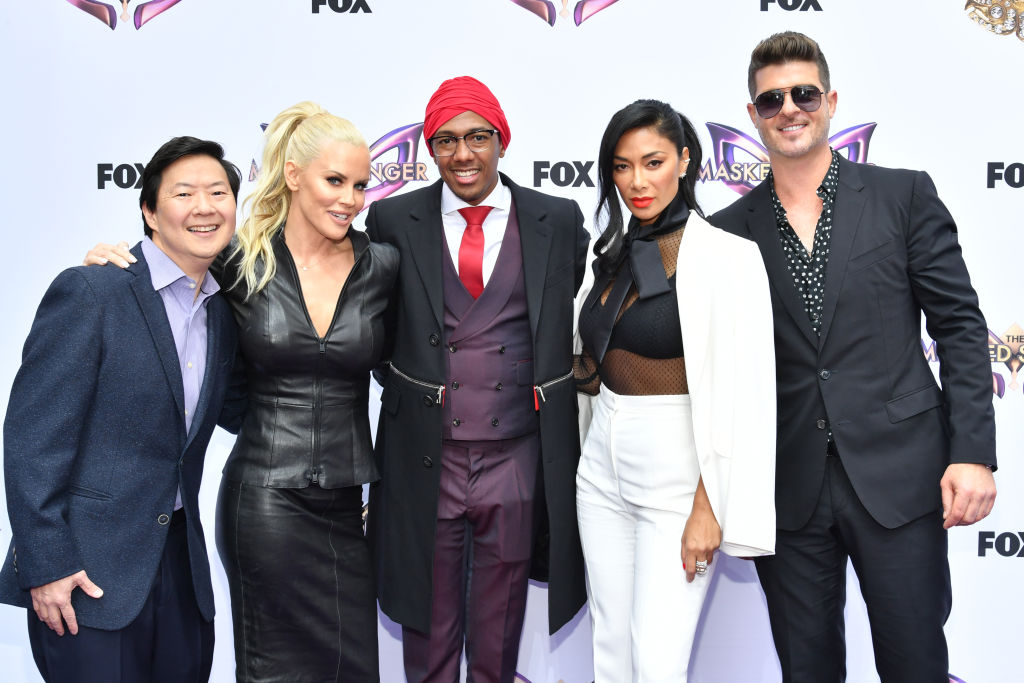 The new season will have 16 stars competing, which means more characters. Ken Jeong, Jenny McCarthy, Robin Thicke, and Nicole Scherzinger are all returning as judges and Nick Cannon will continue to host.
The first season ended with T-Pain winning as the one-eyed monster. He will return as a guest judge this season. The new season will premiere on Sept. 25 with a two-hour event at 8 p.m. ET on Fox.
There will be a new segment
The competition won't just be heating up with an increased number of competitors. There will also be a new segment where two contestants will have a sing-off. Whoever loses the battle will have to compete again in the "smackdown" to fight to stay.
Fox Alternative Entertainment president Rob Wade talked about the change with The Wrap. "It's a way to save yourself and it adds some performance to the show," he explained.
"It also restricts, like, in the early rounds when you're trying to get to know people and we found that when you had six people on the show right at the beginning you didn't get as much time to enjoy that, you were kind of rushing through the show. So we wanted to give ourselves a bit more time. And the smackdown is also a really fun element."
Some of the new characters have been released
The costumes this season includes a butterfly, egg, flamingo, leopard, panda, and a skeleton. Some videos and pictures of the characters were released on social media.
The identities of the people behind the characters will be kept secret until it's time for them to be revealed. The executive talked about the decisions behind the costumes.
"Egg is weird," Wade said. It was still chosen by an anonymous celebrity.
"There's different degrees of involvement from celebrities, so some celebrities are just, like, 'I wanna go on the show.' And you're like, 'Well, you could be this, you could be that, you could be this.' And they'll go, 'Oh, I like that one,'" Wade continued. "But some, like Egg — Egg was like, 'I don't like any of these. I want to be an Egg.' And we were like, 'OK… any reason?' And it's like, 'No.' [laughs]"
The judges teased that the talent is even better this time around. "I feel the average level of talent vocally is stronger," Thicke said according to USA Today. Jeong agreed with, "The singing is better, and I think I'm dumber."
They also seem to be a fan of the new sing-off segment. "It's cool being able to see the characters kind of battle rap," Cannon said. "It's great because they sing at each other," added Thicke.