'The Me You Can't See' Trailer and More: What to Expect From Prince Harry and Oprah's Apple TV+ Docuseries
Prince Harry, Duke of Sussex is back on TV with Oprah two months after Oprah With Meghan and Harry: A CBS Primetime Special. This time the 36-year-old is discussing mental health and emotional wellbeing. Get details on the long-awaited docuseries and find out whether or not Harry's wife, Meghan, Duchess of Sussex will make an appearance.
Oprah will hear from Prince Harry and other celebrities about mental health on 'The Me You Can't See'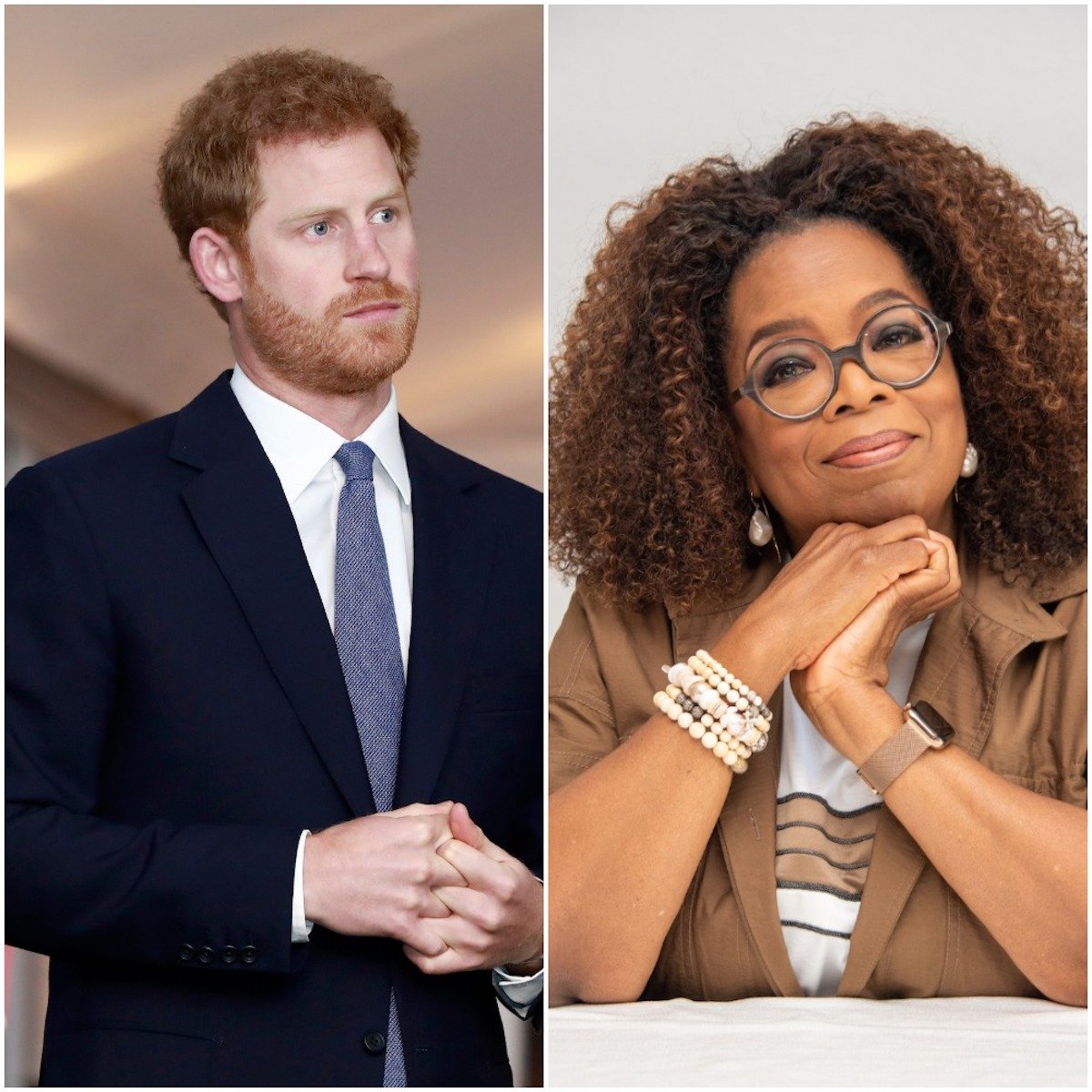 RELATED: The Meghan Markle Comment a Royal Expert 'Finds so Difficult to Understand' From Oprah Interview
After he and Meghan discussed the pressures of royal life, racism, and mental health with Oprah in March 2021, the Duke of Sussex is continuing the conversation in this docuseries. He'll be opening up about his personal story and his own mental health.
Harry's involvement with the program goes beyond appearing in front of the camera. He's also a co-creator and executive producer on The Me You Can't See along with Oprah.
The Duke of Sussex is just one of multiple high-profile people who will appear on the show. Lady Gaga, Glenn Close, DeMar DeRozan, and Langston Galloway will also discuss mental health with Oprah, according to The Hollywood Reporter.
Additionally, speaker and mental advocate Zak Williams will sit down with Oprah. So will celebrity chef Rashad Armstead and Olympic boxer Virginia "Ginny" Fuchs.
Apart from personal stories from celebrities, expect The Me You Can't See to share ways of treating mental health. Producers of the series partnered with 14 accredited and renowned health experts and organizations to inform viewers on treatment options.
'The Me You Can't See' trailer shows Meghan Markle and Archie Harrison Mountbatten-Windsor
RELATED: Meghan Markle and Prince Harry Oprah Interview Is Getting Dissected in a Discovery+ Special
Harry's wife and son appear in The Me You Can't See trailer. The Duchess of Sussex makes a quick cameo without her baby bump. Meghan and Harry are expecting their second child, a girl, in the summer of 2021. 
Footage in the two-and-a-half-minute trailer shows Harry in front of a laptop presumably on a video call. Sitting in what appears to be the couple's multi-million dollar home in Montecito, California, Meghan briefly joins Harry as she smiles sporting a "Raising the Future" t-shirt. Head to the 1:54 mark in the trailer to see her quick cameo.
As for Meghan and Harry's son, Archie Harrison Mountbatten-Windsor, The Me You Can't See trailer doesn't offer any new glimpses of the 2-year-old. It does, however, show Meghan reading to Archie in a video the Duke and Duchess of Sussex shared in May 2020 to mark their son's first birthday.
Catch a glimpse of Archie at the 2:12 mark as Harry tells Oprah, "The results of this year will be felt for decades. The kids, families, husbands, wives, everybody." 
'The Me You Can't See' premieres on May 21
RELATED: Meghan Markle and Prince Harry Reuniting With Kate Middleton and Prince William Is 'Hard to Even Envision', Royal Expert Says
Harry and Oprah's long-awaited project is finally coming to TV. The Duke of Sussex announced the docuseries in April 2019 on he and Meghan's @sussexroyal Instagram account they no longer use. The show's release got pushed back from 2020 to 2021.
The Me You Can't See will begin streaming on Apple TV+ starting May 21, 2021.