The Media Would 'Be Without Mercy' If Prince Harry and Meghan Markle Ever Returned to the Royal Family
It's only been a few weeks since Prince Harry and Meghan, Duchess of Sussex shocked the world by announcing they were essentially quitting the British royal family. Royal followers wondered first if that was even allowed. Next, they pondered the practicalities of what their split would mean for the royal dynasty. And finally, fans were left with just one question: Would Harry and Meghan ever consider coming back?
We have to assume that the Duke and Duchess thought long and hard about leaving before making the unprecedented choice to do so. Still, people change their minds all the time. One thing almost everyone agrees on? The press would positively eviscerate this royal couple if they ever rejoined the royal family.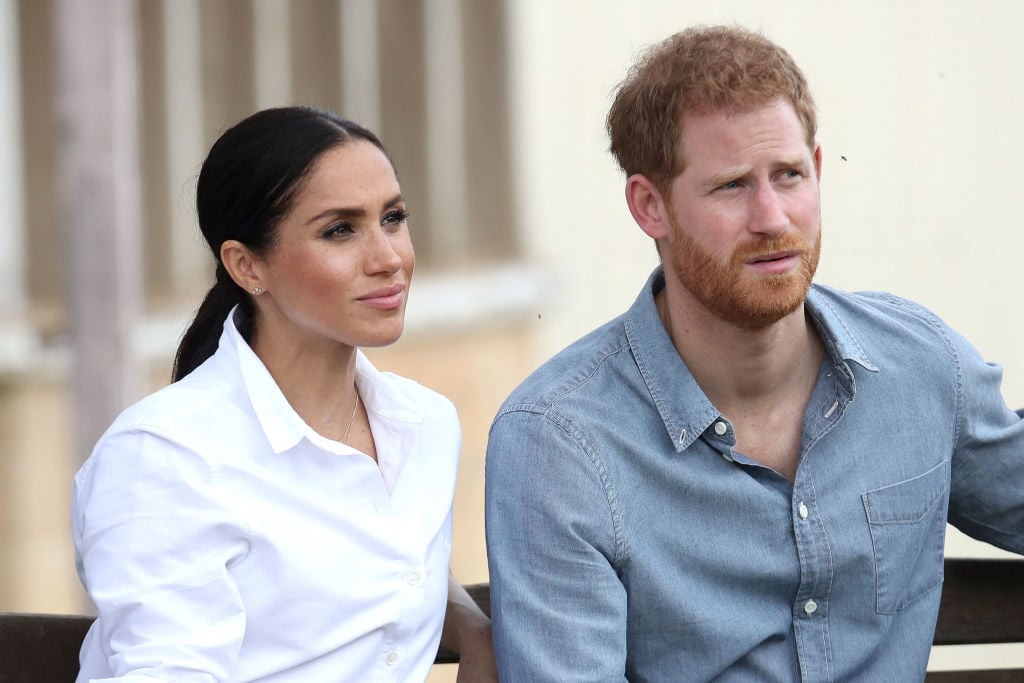 Prince Harry and Meghan Markle will reassess their decision in one year
Harry and Meghan made it quite clear that they saw the split as permanent. But Queen Elizabeth was not so hasty to cut them out permanently. During a statement following their announcement, Her Majesty seemed to leave the door open for the Duke and Duchess of Sussex to come back in one year.
"Harry and Meghan's choice of independence seems completely clear at the moment," royal commentator Richard Fitzwilliams explained to Insider.
"However, no one can predict the future with any certainty and the Queen, having released a statement after the Sandringham Summit confirming that they will not use their royal titles and will step down from royal duties but remain members of the royal family, wisely allowed for a reassessment of the situation after a year."
The media may be the reason they never return
There's more than one thing that forced Prince Harry and Meghan to leave the royal family. However, the biggest culprit is the stress that media attention put on their lives, plus unfair treatment in the press. The couple even went as far as suing certain publications.
And if they come back, things are all but guaranteed to go from bad to worse. If Harry and Meghan did decide to return, "the royal family would certainly welcome them back with open arms," royal Expert Marlene Koenig told Insider.
"But the media would be without mercy," she continued. "I would expect comments about tails between their legs."
Something major would have to happen to bring Harry and Meghan back
Prince Harry wasn't thrilled with the media before Meghan came along. And after, he began to truly despise them. It would take a major event to make him change his mind about becoming a private citizen, therefore shielding himself and his family from the royal rota (the system which allows certain photographers to attend all royal events).
Fans predict that Harry would rejoin the royal family if he and Meghan ever got divorced. However, based on how much he's willing to sacrifice to ensure his wife's happiness, this seems like an unlikely conclusion.
The only way the Duke and Duchess of Sussex might consider returning to the royal life otherwise is if they had some kind of guarantee that they'd receive fair treatment going forward. Unfortunately, that's not ever going to happen.