The Moment Kim Kardashian Knew Kanye West Was the One
Kim Kardashian gave some insight into her relationship with her husband, rapper and Yeezy fashion designer, Kanye West, during her "73 Questions With" Vogue video. As the name suggests, the subject of the video is asked 73 questions, typically in their home. Questions range from "When's the last time you cried?" to "What's your favorite movie?" Keep reading to learn what Kardashian revealed about her relationship with West in the video.

The video began with West answering the door of the Kardashian-West's family home in Calabasas, Calif. on a "rare day" when Kardashian and West were both at home with their three kids — baby No. 4 is on the way via a surrogate and is due in May — North, Saint, and Chicago.

Kardashian answered a few questions in the foyer then moved to the bedroom where her kids and West were. It was during this portion of the video that Kardashian shared the moment she knew West was the one.

The moment Kardashian knew Kanye West was the one

After going over a brief history of Kardashian's relationship with West — they met in 2004 and became friends in 2007 — the interviewer asked Kardashian, "How did you know that Kanye was the one?" She replied, "I knew he was the one when I went to his Paris fashion show."

While she doesn't say specifically in the video, Kardashian may have been referring to West's fashion show at Paris Fashion Week in 2012. By the end of the year, the two were expecting their first child together, North West.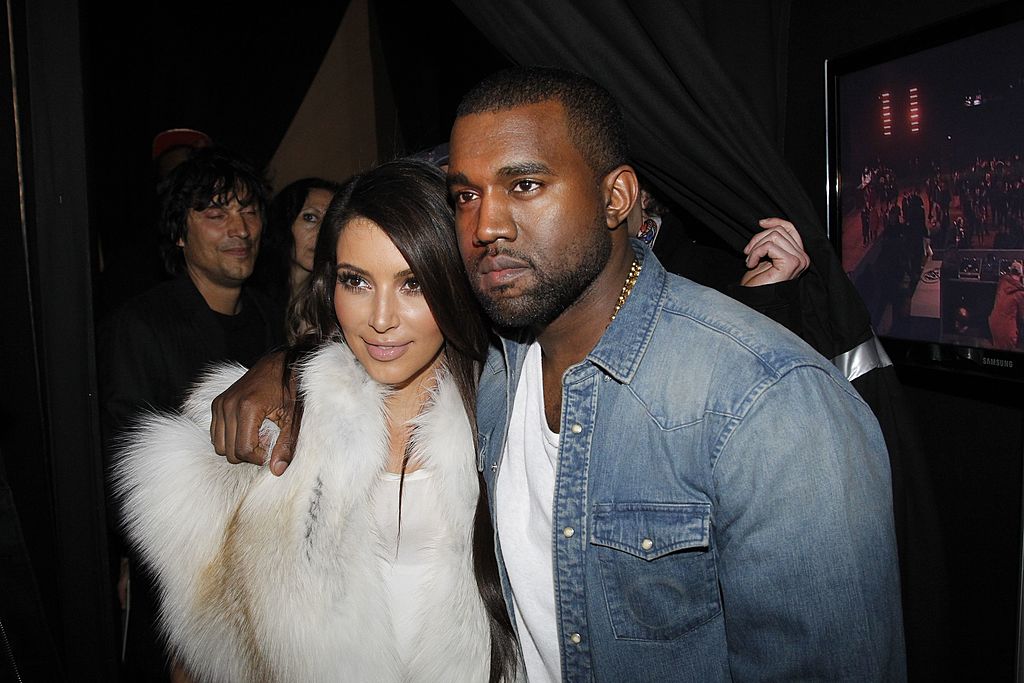 After getting an answer from Kardashian on when she knew West was the one, he asked West the same question. Sitting on their bed holding one of their kids, West responds to the same question.

"I saw her in a paparazzi pic with Paris Hilton," West said with a big smile on his face. His answer made both Kardashian and the interview laugh.

West has given the same answer in previous interviews. In a 2013 interview with Ryan Seacrest, West talked about seeing his future wife in a paparazzi picture, according to Insider.

"I just knew I wanted her to be my girl for a long time," West told Seacrest. "I remember I saw a picture of her and Paris Hilton, and I remember telling my boy, 'Have you seen that girl Kim Kar-dijon?'"

What Kardashian loves most about West
Following the question about when Kardashian knew West was the one for her, the interviewer asked Kardashian what she loves most about her husband. "I love that he's always himself," she replied. She added that he taught her "major confidence."

What Kardashian taught West

After Kardashian told the interviewer what her husband taught her she revealed what she taught West.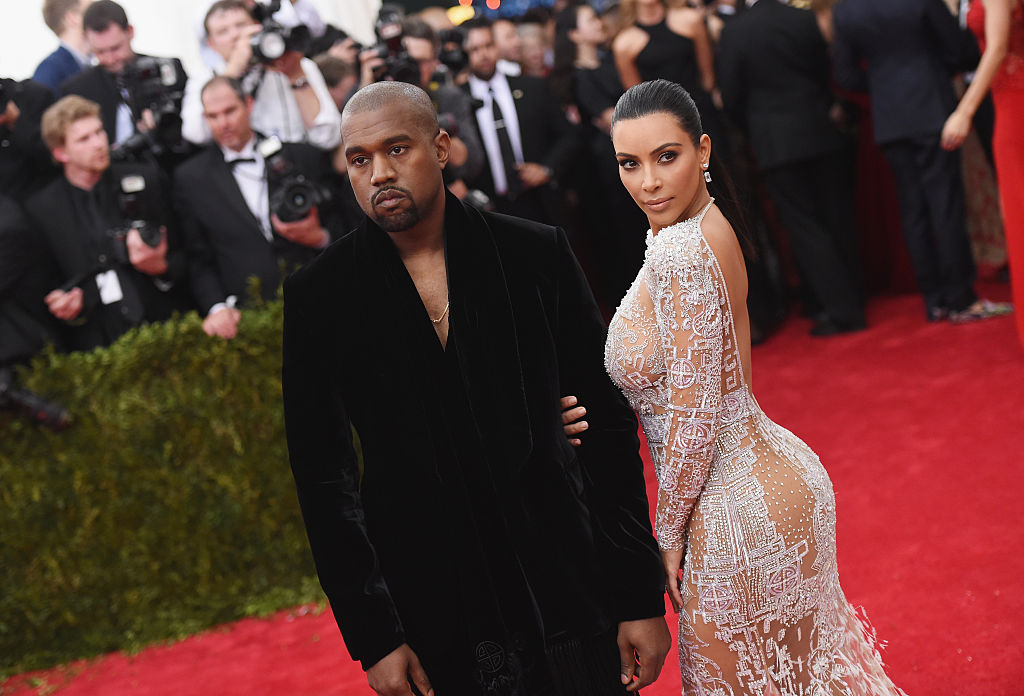 "I am proud to say that I've taught him, I've given him really good financial advice on saving," Kardashian said. West immediately responded to his wife saying, "You give me some advice, but I don't listen to it," making both the interviewer and Kardashian giggle.