The Moment Meghan Markle and Prince Harry's Relationship With the Public Changed
Prince Harry and Meghan Markle have been in the spotlight for years. It seems like each day, millions of people around the world are constantly checking the news for the latest updates regarding the Duke and Duchess of Sussex.
We are intrigued and often pleasantly surprised by all that they do, and we follow their daily activities closely, just waiting to see what will happen next.
From the moment we found out that Harry and Meghan were involved in a serious relationship, we couldn't get enough of them. Meghan, especially, went from living a quiet life in Toronto, where her hit show Suits was being filmed, to suddenly being one of the most famous women in the entire world.
Before and immediately following the couple's engagement and the royal wedding, pretty much all of the news about them was positive. Then, in an instant, everything was different.
So, what was the moment that Meghan Markle and Prince Harry's relationship with the public changed?
One of the most popular royal couples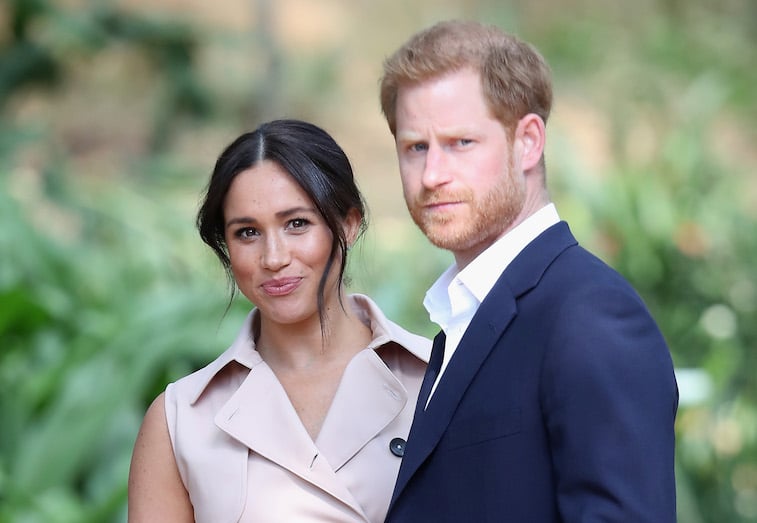 In 2016, AJC reports that fans went wild upon hearing the news that Prince Harry was a "few months into" a relationship with American actress Meghan Markle.
In the blink of an eye, people began binge-watching Suits, copying Meghan's style, and waiting on the edge of their seats for an engagement announcement. Luckily, we didn't have to wait too long, as it was revealed in November of 2017 that the couple was to be married.
It was in May of 2018 that millions of royal fans tuned in to watch the spectacular royal wedding broadcast live from Windsor, England.
After Meghan and Harry were officially married, their popularity soared. According to The Sun, many people who were in attendance described the event as being "surreal" and "dreamlike", and we have to agree.
The Duke and Duchess became one of the most popular royal couples ever, and fans on both sides of the pond couldn't have been happier for them.
The sudden drama
For a few months, Meghan and Harry were receiving attention like never before. However, a few months later, it seemed like all sorts of drama was going on behind the palace doors.
The news was reporting that there was a feud brewing between Meghan and her new sister-in-law, Kate Middleton, with some outlets even going so far as to say that the Sussexes and the Cambridges weren't even on speaking terms.
Almost overnight, Meghan was the subject of negative rumors, and Cafe Mom reports that she got some extremely bad press. Some were saying that she was acting more like a celebrity than a royal, and others were criticizing Meghan for her family situation.
Even Prince Harry took some heat when the couple traveled by private jet four times in just over a week. No matter what, it was as if the duke and duchess were always at the center of a scandal.
When was it that Meghan and Harry's relationship with the public changed?
While it is hard to say exactly when it was that the tables turned, according to Now to Love, it may have been in November 2018, when it was suddenly announced that Meghan and Harry were leaving Kensington Palace.
When the public found out that the couple would be relocating to Windsor, there was constant speculation that it was due to ongoing tension between Meghan and Harry and Prince William and Kate.
Ever since the Duke and Duchess of Sussex made the move to Frogmore Cottage, they have been criticized for wanting their privacy, and recently, Harry even felt that it was necessary to release a statement regarding concern for his wife's safety.
Although it seems like so many people are against Meghan and Harry these days, they will always be one of our most loved royal couples. We hope that the rumors end quickly, and things turn positive yet again.