'The Morning Show': Jennifer Aniston and Reese Witherspoon's Enormous Salary, Revealed
The true centerpiece of Apple TV+'s debut is going to be The Morning Show with Jennifer Aniston and Reese Witherspoon. Even if it's only a tenth of the programming we'll see there, The Morning Show is still the centerpiece, giving an idea of the content quality Apple is promising.
Yes, they truly are hyping it up, though we still haven't seen much in the way of previews other than a few quick scenes with the two leads. Apple was obviously fortunate to land Aniston and Witherspoon considering the paydays they demanded. When you're talking Apple, though, they were clearly willing to shell out for major headliner names.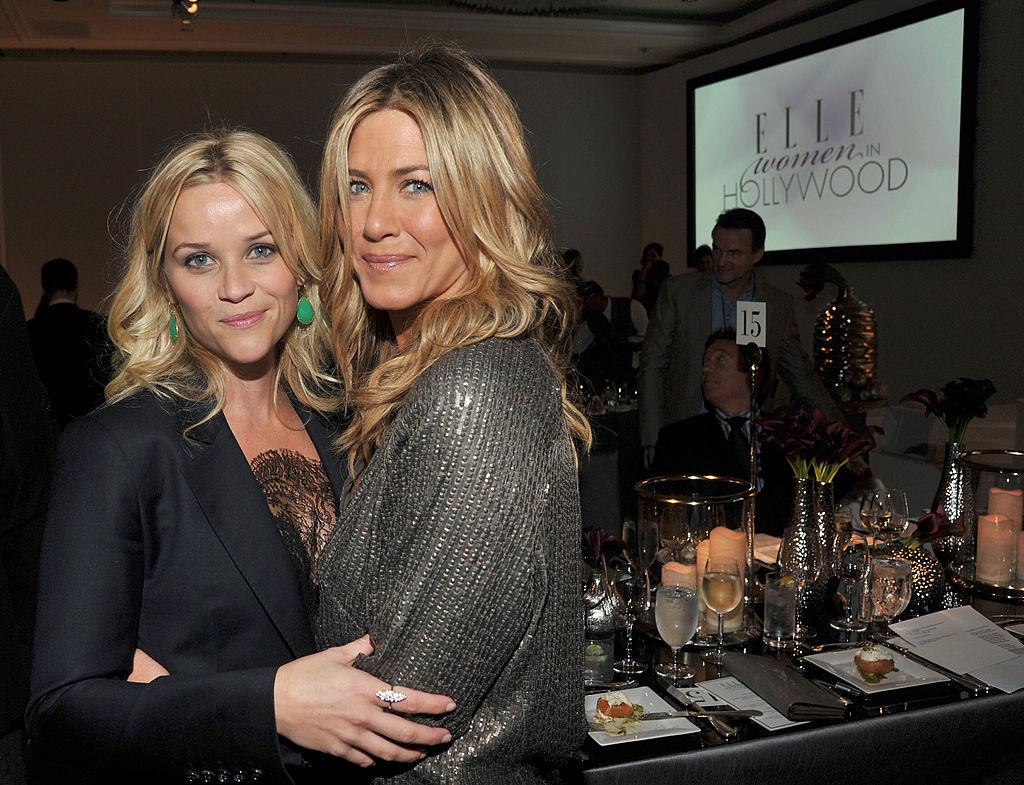 You'll find the same big-spending with all other streaming services, including Disney+ and HBO Max. How much Aniston and Witherspoon are getting will floor you while breaking prior TV records as either a positive or negative precedent.
Steve Carell is making considerably less than his co-stars
Maybe making three-quarters of a million dollars per episode still sounds like a lot in today's times, even if the Friends cast managed to gain $1 million per episode over 15 years ago. According to US Magazine, co-star Steve Carell will get $600,000 per episode for The Morning Show with a stipulation of sticking around for only one season.
No doubt that bests what he received when on The Office at the peak of his popularity. Of course, in his movies, he's made millions.
Carell seems to be moving into the streaming universe anyway after experiencing an unusual flop recently with his movie Welcome to Marwen. Not only will he be doing The Morning Show, but he'll also be producing and acting in Netflix's upcoming satire Space Force.
What you might find surprising is the man in the show won't be exceeding the payday of the women for a change. Had this been a decade ago, Carell might have been earning more than Aniston and Witherspoon would manage.
The good news is the two main stars will make more money than any woman has in a TV or streaming project to date.
How much will Reese Witherspoon and Jennifer Aniston make?
Witherspoon and Nicole Kidman made headlines last year when they received big paychecks for their roles in two seasons of Big Little Lies on HBO. Witherspoon managed to land $1 million per episode during the second season of Big Little Lies, which only set up a shot of her landing more when signing with Apple.
Women actors working together to ensure higher paydays is becoming a new and useful process in the industry. Aniston and Witherspoon seemed to be similarly simpatico on making sure they do The Morning Show for a big pile of money.
After all, it is a major risk considering it's a new platform with a show not tested with any prior audiences. Along with Apple's willingness to pay out, no wonder the two actresses managed to land an incredible $2 million per episode. Collectively, they'll take home $20 million each for the entire season.
Nobody wishes for a $300 million failure
On top of Aniston and Witherspoon's big salaries, the entire show will have a $300 million budget, an incredible amount for any TV show produced. Being just a cable news drama, a budget on this level seems a little unnecessarily expensive, perhaps as a persuasive way to attract more people to tune in.
As we always say, it's the script ultimately ruling. If the writing is only subpar, audiences might not stick with the show, no matter the big money thrown around and the star wattage.
We still have faith it will outside of knowing writing can sometimes fall short in anything when hype gets in the way. Ironically, paying writers millions might make them a little too complacent on being at their most creative.