The Most Bizarre Things Celebrities Have Ever Trademarked
Celebrities may be incomprehensibly rich, but that doesn't mean they can't take opportunities to cash in even more. Some stars have gone so far as to trademark their most popular phrases, or even their own names — and you might not have ever known it.
These celebrities have trademarked the most bizarre things. However, not all of them have been successful in their attempts. From Taylor Swift (page 7) to Donald Trump (page 15), see which celebrities got their trademarks approved, and which failed.
1. Paris Hilton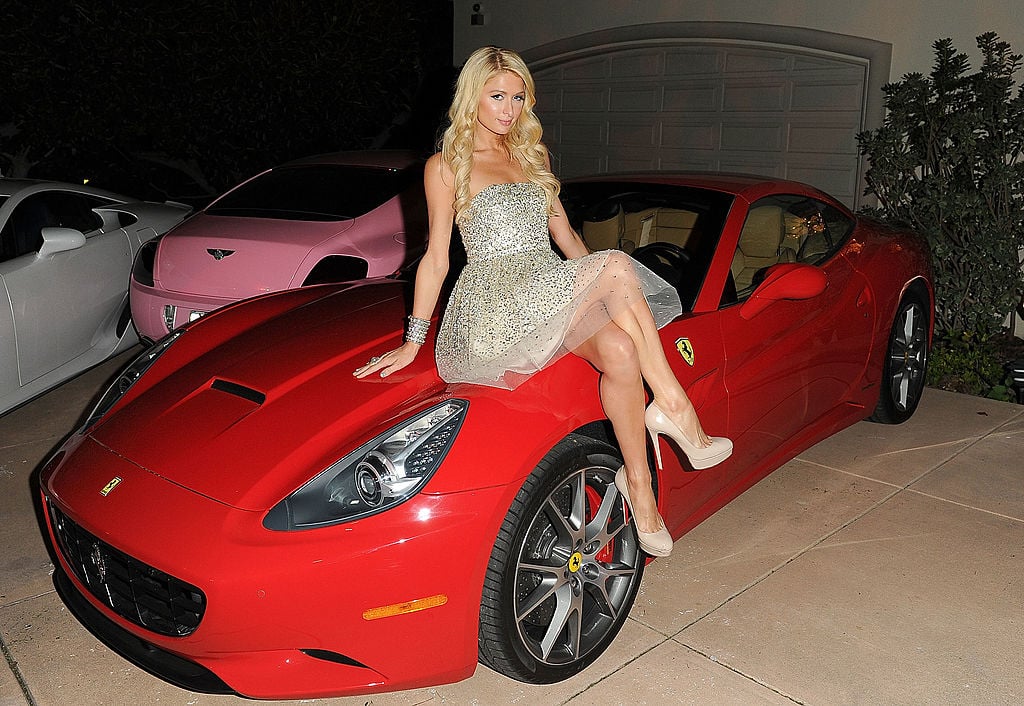 Trademarked: 'That's hot.'
If you've ever heard anyone say, "That's hot," you know you automatically think of Paris Hilton. It's a good thing she trademarked the catchphrase in 2006, which was coined during her time starring on The Simple Life with Nicole Richie.
According to Business Insider, however, the trademark only applies to clothing and alcohol.
Next: He ended up suing Taco Bell over his trademark.
2. Curtis '50 Cent' Jackson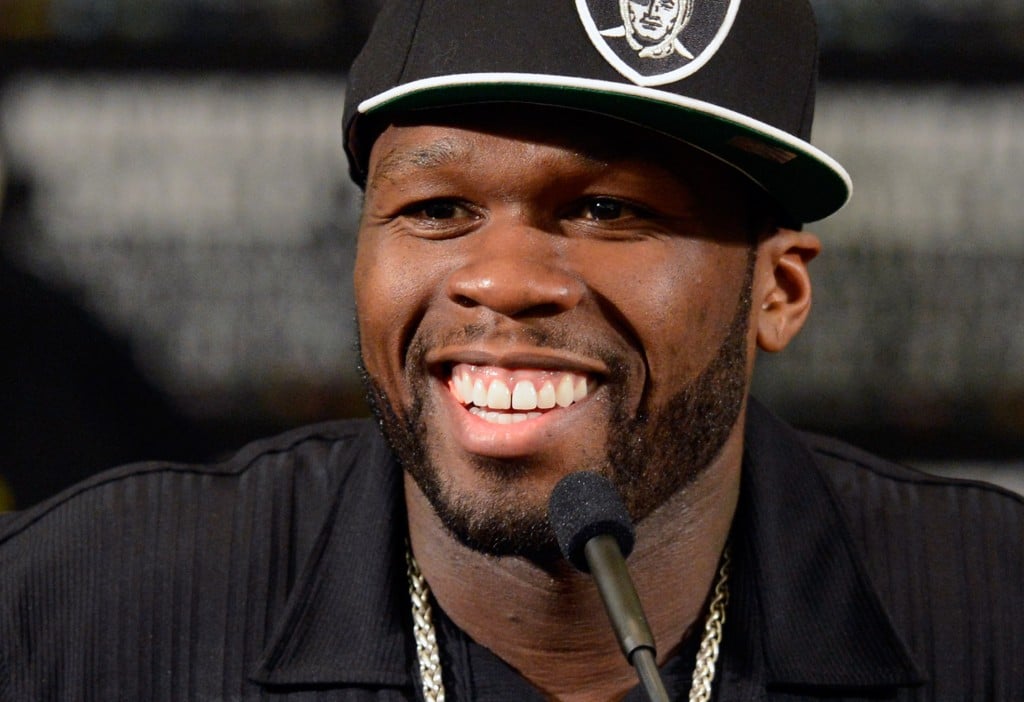 Rapper 50 Cent, whose real name is Curtis Jackson, takes the trademarking of his stage name very seriously. According to the U.S. Patent and Trademark Office, "Jackson's trademark applies to everything from shirts and pants to 'pre-recorded phonograph records.'"
He even sued Taco Bell in 2008 for their "infringing commercials," which advertised their 79, 89, and 99 cent menu.
Next: Her name is certainly unique enough to be trademarked.
3. Beyoncé and JAY-Z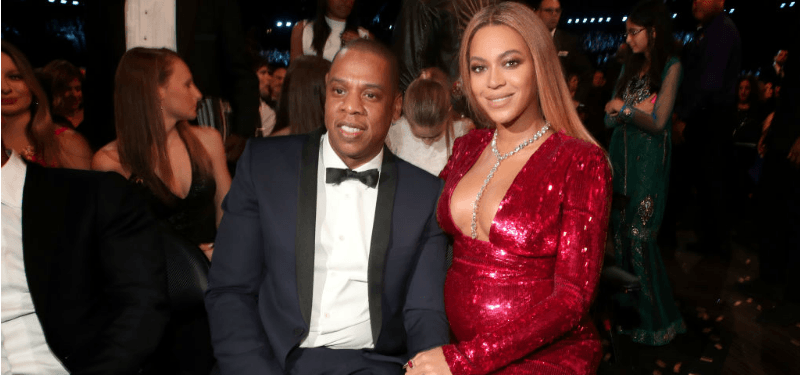 Trademarked: Blue Ivy Carter
Yes, Beyoncé and JAY-Z actually trademarked the name of their first daughter, Blue Ivy Carter. They filed the application a few days after she was born in January 2012, and the name officially became registered under Beyoncé's company, BKG.

Next: You might say this and not even know it's trademarked.
4. Rachel Zoe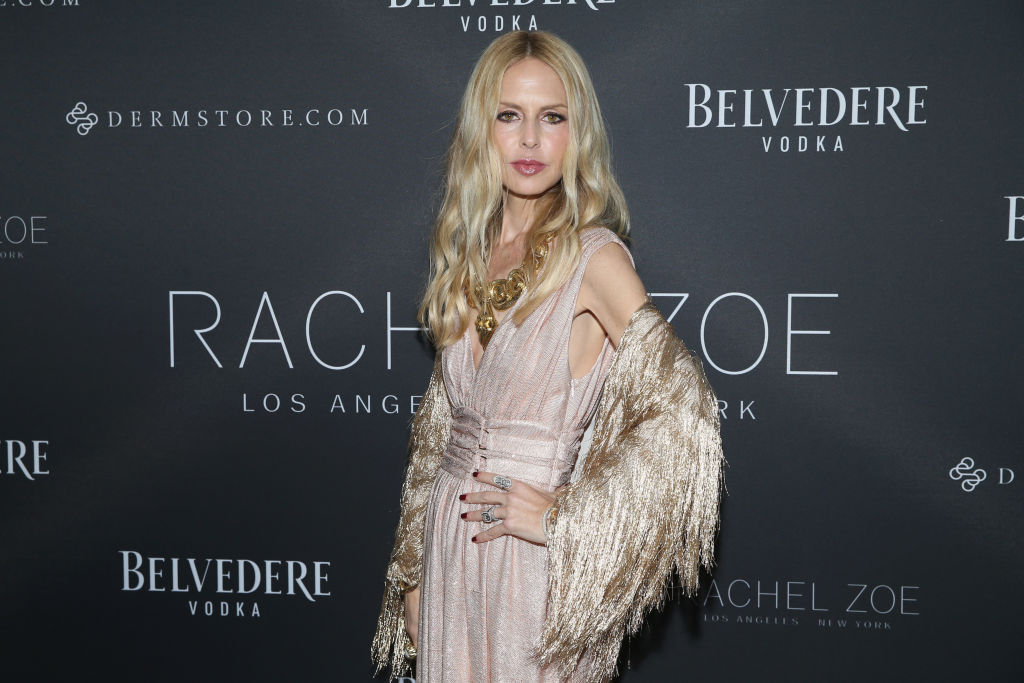 When fashion stylist Rachel Zoe gained popularity on her reality TV show, The Rachel Zoe Project, she became known for the phrase, "I die."
It may sound morbid, but it's become a pretty popular saying to use when you literally can't even. Zoe put her official stamp on the catchphrase by trademarking those two little words.
Next: He made a huge profit off of selling the rights to this saying.
5. Michael Buffer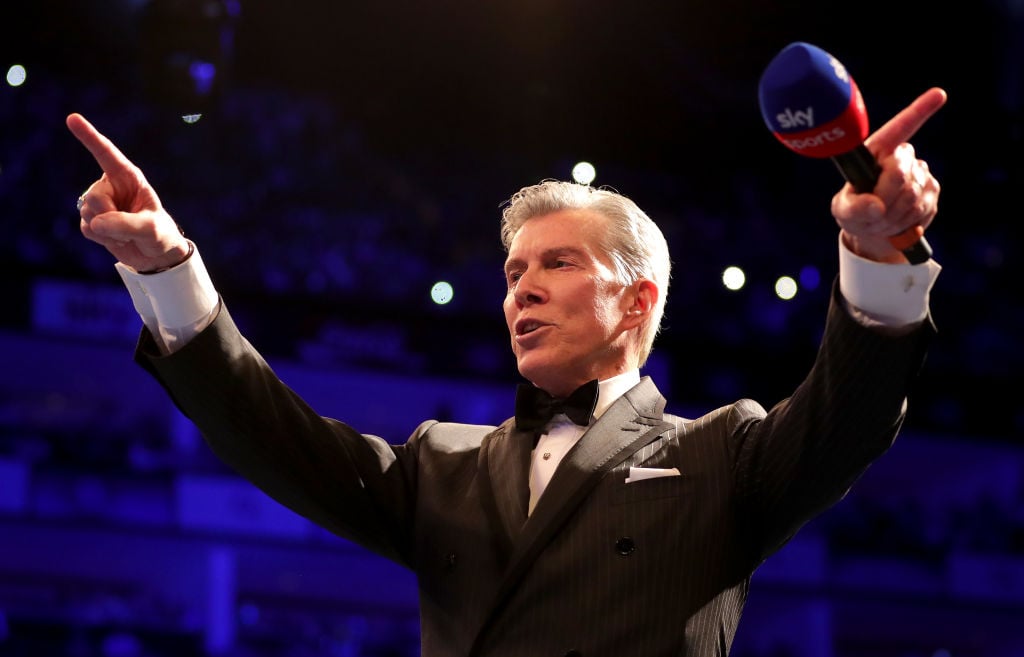 Trademarked: 'Let's get ready to rumble.'
It may sound pretty crazy that boxing announcer Michael Buffer trademarked the phrase, "Let's get ready to rumble!," in 1992. However, it was actually super smart move on his part.
According to Business Insider, "By selling the rights to his mark to movies and video games makers, he has made more than $400 million."
Next: He just wants to make sure people are doing it right.
6. Tim Tebow
NFL player Tim Tebow takes his signature move, "Tebowing," very seriously. So much so that he trademarked the act of "bowing down on one knee with your fist to your forehead" in 2012.
He insists, however, that he didn't go through the trademarking process for profit. According to The Washington Times, his only goal is "to just control how it's used, make sure it's used in the right way."
Next: She doesn't want anyone using this phrase on their merchandise.
7. Taylor Swift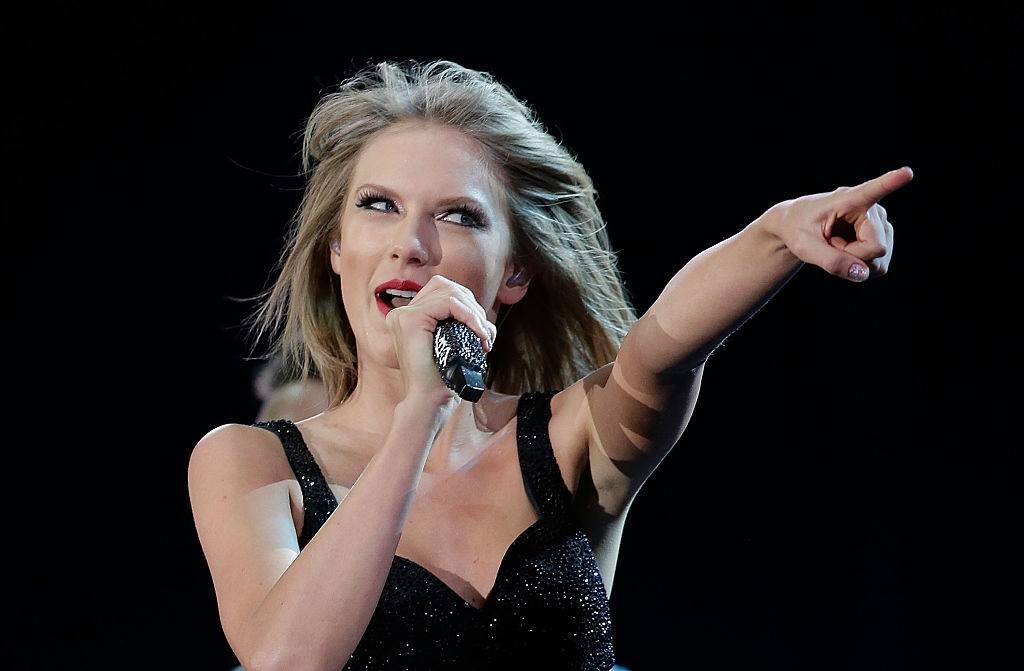 Trademarked: Phrases from her 1989 album
Taylor Swift's 1989 instantly became an iconic moment in music history in 2015. She knew it, too, and even went so far as to trademark certain phrases from the album. Some of those phrases include "This sick beat," "party like it's 1989," and "'cause we never go out of style."
Swift specifically trademarked the phrases to keep them from being printed onto merchandise. According to New York Daily News, those include "clothing, transferable tattoos, soap, and, rather bizarrely, 'whips, harness, and saddlery.'"
Next: If you don't know what this means, he'll explain it for you.
8. Ryan Lochte
If you're unsure of what "jeah" means, let Ryan Lochte explain it for you: "It means, like, almost everything," Lochte explained in 2009 on a YouTube video. "Like happy. Like, if you have a good swim, you say, 'Jeah!'"
According to ESPN, the Olympic swimmer got the catchphrase trademarked on Aug. 1, 2012.
Next: He has every right to trademark this word.
9. Emeril Lagasse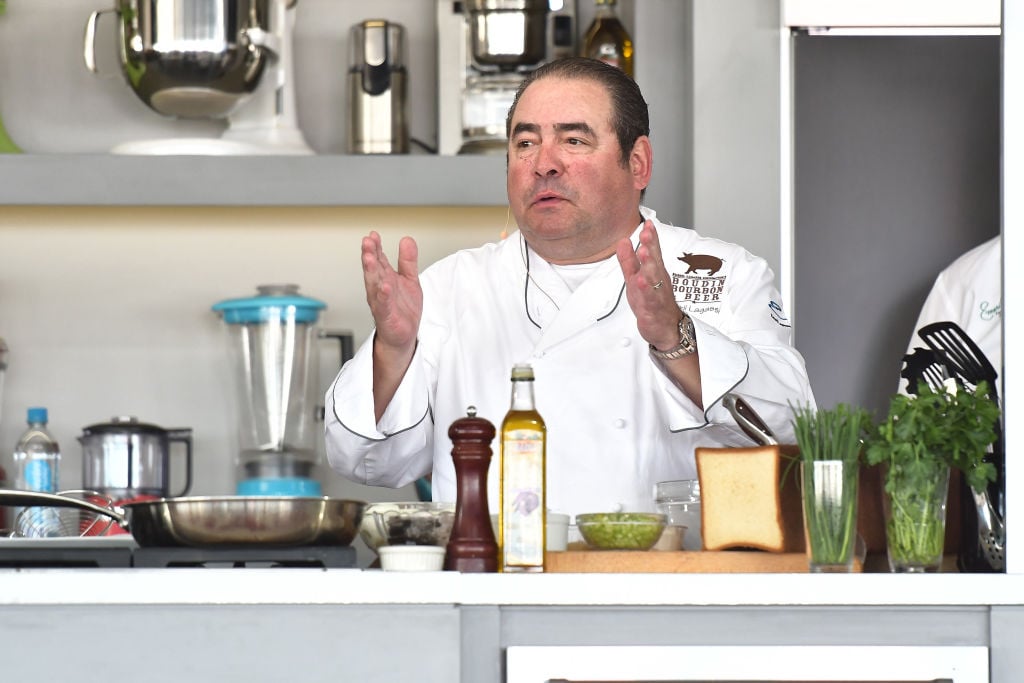 Emeril Lagasse has single-handedly made the phrase, "BAM!," associated with cooking. He became one of the first ever celebrity chefs, and had every right to trademark his signature cooking lingo.
According to Business Insider, "You can still use the phrase. Just don't try selling any cookware using it."
Next: He provided his reasoning for this trademark.
10. Anthony Davis
Trademarked: 'Fear the brow' and 'Raise the brow.'
Professional basketball player Anthony Davis is known for his unibrow — as well as two phrases associated with it. He trademarked "Fear the brow" and "Raise the brow" in June 2012, and even explained his reasoning.
"I don't want anyone to try to grow a unibrow because of me and then try to make money off of it," he admitted to CNBC.
Next: She ended up in a legal dispute over this attempt.
11. Kylie Jenner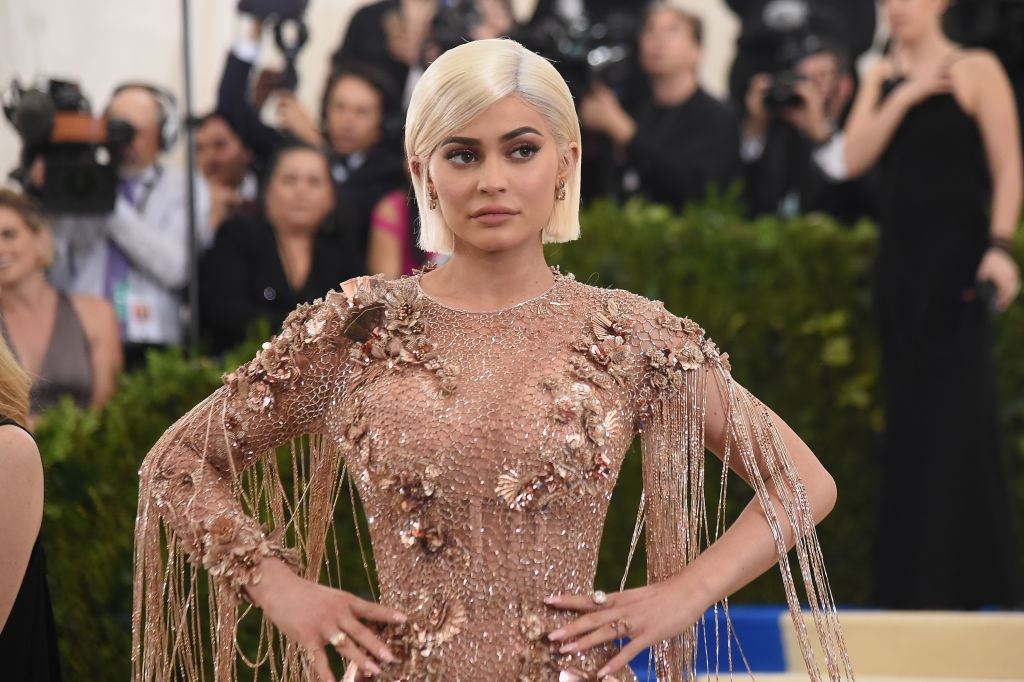 The youngest sibling of the Kardashian and Jenner clan, Kylie Jenner, wanted to get her first name trademarked. According to The Daily Telegraph, she made the request in order to use "Kylie" for advertising and endorsement services, but the U.S. Patent and Trademark Office denied her claim.
That may have had something to do with the fact that singer Kylie Minogue opposed the action so much that they ended up in a legal dispute. Their dispute has since come to a close, but Jenner still was never awarded their shared name for herself.
Next: He submitted 22 phrases — none of which were approved.
12. Charlie Sheen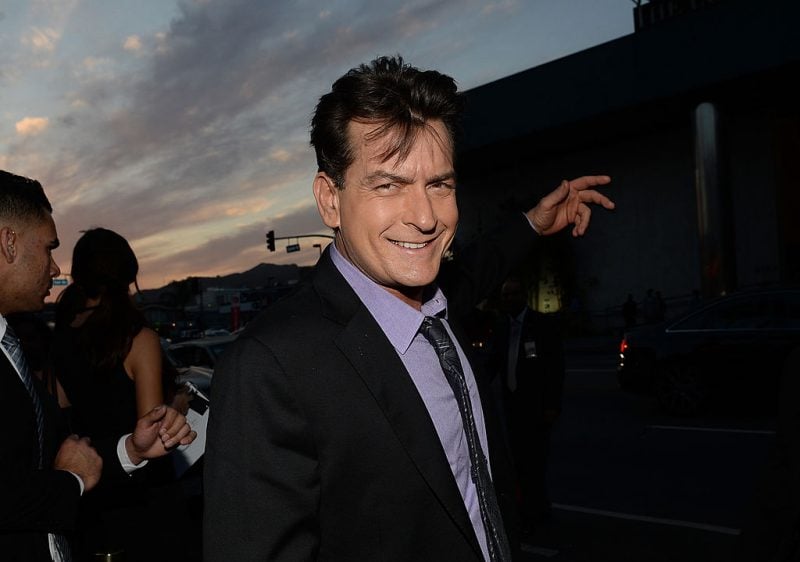 Denied trademark: 22 phrases
If you remember Charlie Sheen's infamous meltdown, you may recall a few of his quotes that turned into catchphrases. After the fact, he decided not to let anyone profit off of putting such phrases on items from comic books to purses.
He submitted 22 phrases to the U.S. Patent and Trademark Office, including "Duh, Winning," "Vatican Assassin," "Tiger Blood," "Rockstar From Mars," and "I'm not bi-polar, I am bi-winning," according to the New York Daily News. Unfortunately for Sheen, his request was denied.
Next: We're kind of surprised this didn't get accepted.
13. Nicole 'Snooki' Polizzi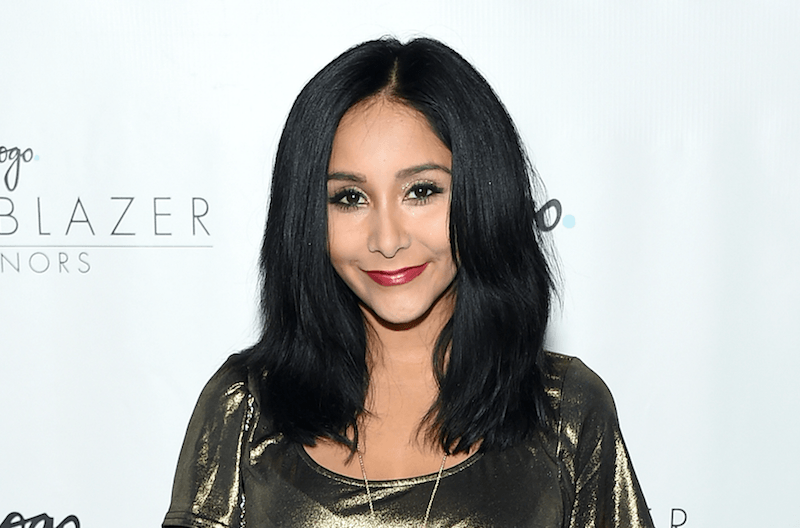 We all know Jersey Shore's Snooki better by her nickname than by her actual name, Nicole Polizzi. It makes sense that she wanted to make her "Snooki" officially hers once and for all. However, the U.S. Patent and Trademark Office denied her claim.
According to Business Insider, "They were worried consumers might get her confused with Snooky, the cat star of a children's book, which already owns the trademark."
Next: She forgot to include her signature on the paperwork.
14. Sarah Palin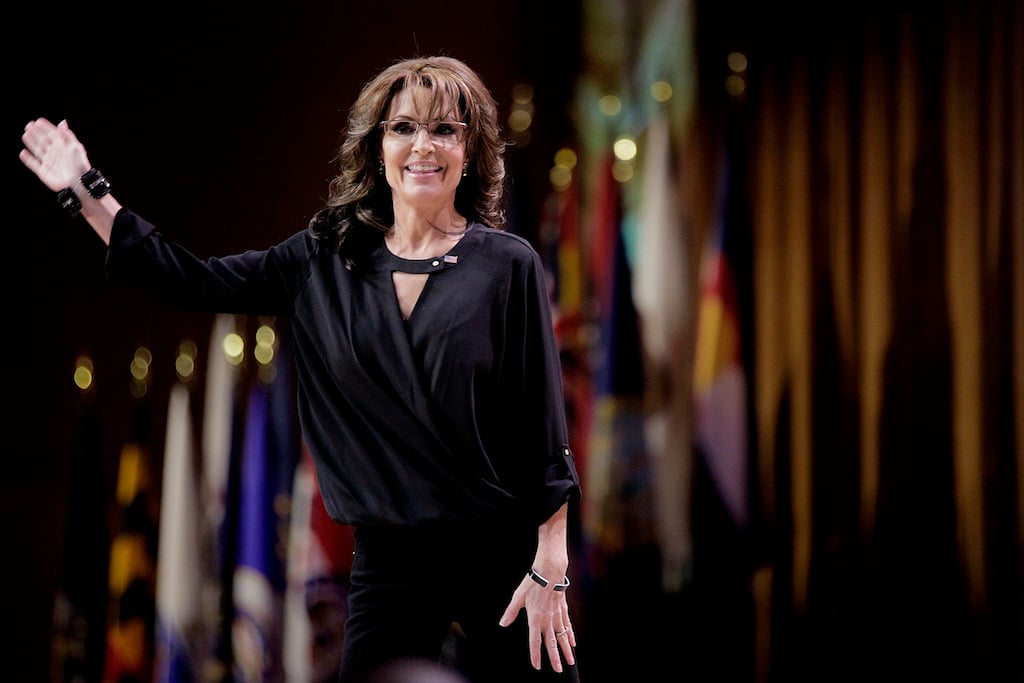 Denied trademark: Sarah Palin
Former vice presidential candidate Sarah Palin wanted to trademark her own name. An attorney reportedly drew up the application, but it was missing one important detail: her signature for approval.
The U.S. Patent and Trademark Office, of course, denied her claim with the missing piece of the paperwork. We doubt people are flocking to name their children "Sarah Palin," so she probably doesn't have to worry about it too much.
Next: This was one of his many failed attempts at putting his name on … basically anything.
15. Donald Trump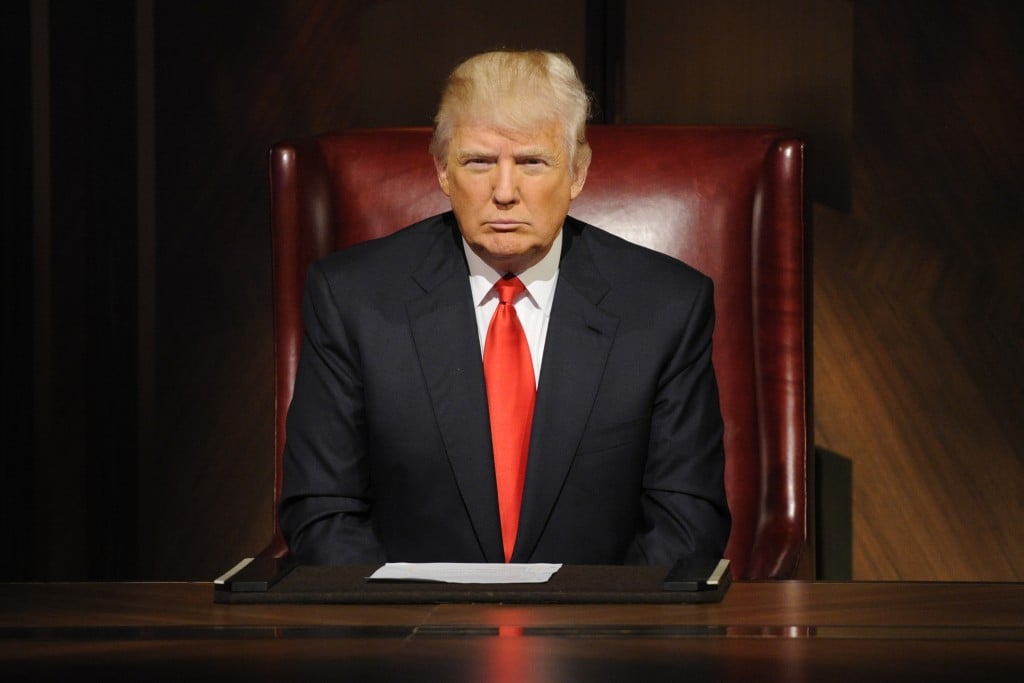 Denied trademark: 'You're fired!'
Before becoming president, Donald Trump has tried slapping his name on seemingly everything. From Trump Steaks to Trump University to Trump Shuttle airlines, each one resulted in failure. The same applied to when he tried to trademark his catchphrase from The Apprentice, "You're fired!"
He reportedly wanted to put the two words on things like clothing, games, and casino devices. However, the U.S. Patent and Trademark Office deemed it too similar to "You're Hired," which is an educational board game.
Read more: The Most Hated Celebrities on Social Media in 2018
Check out The Cheat Sheet on Facebook!