The Most Challenging Part of 'Dancing With The Stars' For Hannah Brown So Far
It only took a year for Hannah Brown to go from "normal girl" to "star" on Dancing With The Stars. She says, sometimes, she can't even believe how much her life has changed, and so quickly.
"A year ago I was still living in Alabama… [I] did not ever think my life would be this. That I'm considered a star on Dancing With the Stars, like, a year ago that would have never been anything in my wildest dreams," she recently told Entertainment Tonight. "I am just a normal girl that has been kind of thrust into this life, and continuing to own that and be an example."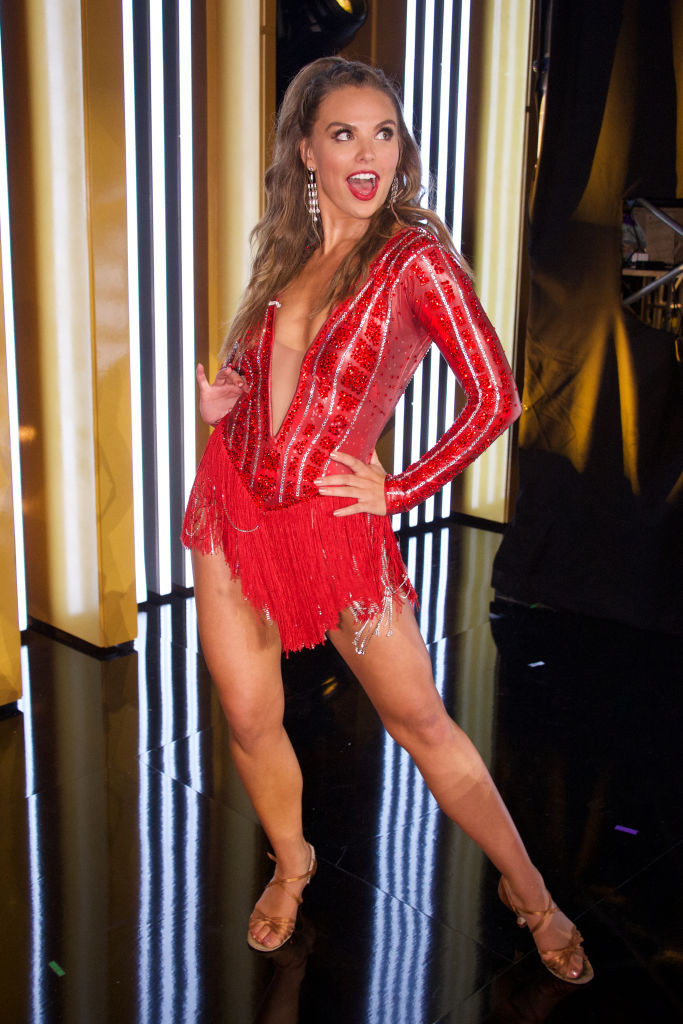 Brown's entering her Dancing With The Stars journey after suffering a major heartbreak. During her season finale of The Bachelorette, she got engaged to contestant Jed Wyatt. But when she discovered he had come on the show with a girlfriend, she ended their relationship.
Brown says she's ready to regain her "strength" by doing Dancing With The Stars.
"This whole journey for me is about kind of regaining the strength that I've had and through everything that I've been going through the past few months, to just take back control again and learn more things about myself," she said. "It's a lot more than just dancing, this whole journey. And I've definitely learned that."
The hardest part of being a 'Dancing With The Stars' contestant for Hannah Brown
The hardest part of being a Dancing With The Stars contestant isn't the physical toll on Brown's body, but that part's pretty challenging, too.
 "My feet are destroyed. Like, they are disgusting! They stink so bad… and they look really terrible," she said. "And my back hurts pretty bad, just because I'm not used to holding myself up this way and doing these dips and these legs lifts and stuff. So, my whole body hurts really bad but you know what? It's all worth it maybe. I hope."
The most challenging part, for Hanah Brown, is the "mental stuff."
"For me, [the hardest part is] all mental stuff," she said. "I'm picking up the steps… [but] I stand in my way sometimes of really performing, and I think that is going to be part of my journey. This whole experience is really just allowing myself to breathe and dance freely, and be confident in this new venture."
Hannah Brown isn't focused on dating 'at all' right now
As for her dating life, Brown says she's fully focusing on herself right now.
"Definitely these dances can make me feel confident and make me feel sexy and desirable, but I think that's more for myself and to know that I am all those things," Brown said, adding that she's not focused on her love life "at all" at the moment. 
"When I really truly feel that way every single day, then it comes the time to really focus on my love life — or if somebody just comes in my life unexpectedly, then I'll be better than before for them," she continued.
Read more: Taylor Swift Is The New Mega Mentor On 'The Voice'