The Most Loved (And Hated) TV News Hosts
Nearly every TV viewer has a favorite host and one they can't stand. Whether these analysts and commentators made controversial statements or their careers are going strong, these are the most loved and hated TV news hosts, according to TheWrap's Q scores, an industry measurement of likability.
When you see one delusional figure's score, you'll know why he's the most hated host (on page 10).
1. Loved: Lester Holt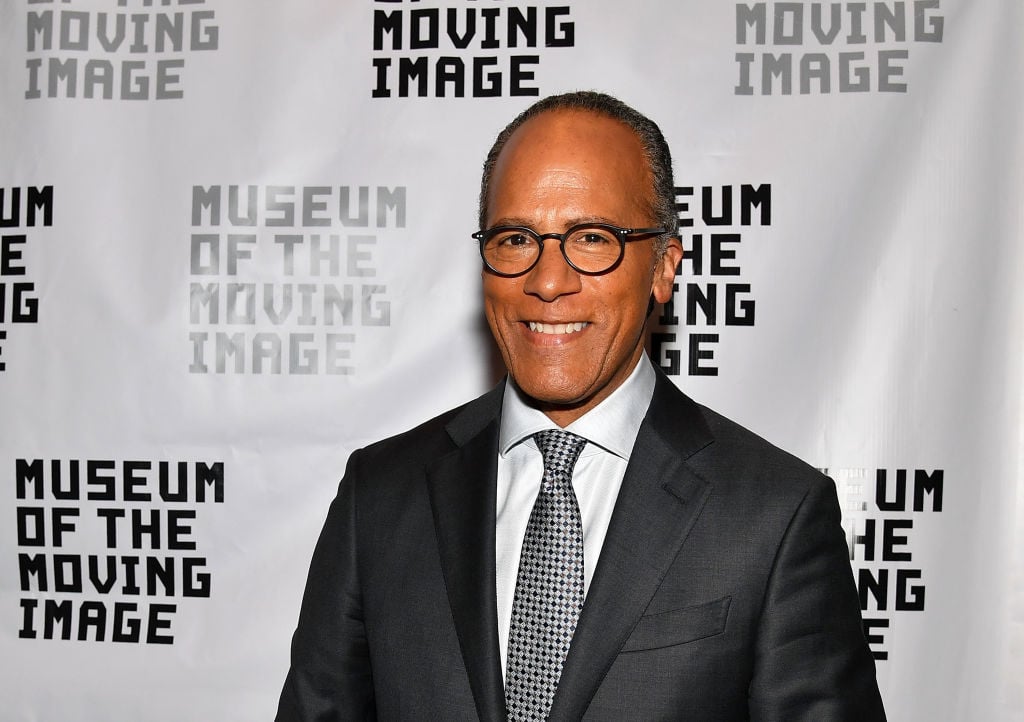 The NBC news anchor holds a ton of roles on the network, including NBC Nightly News and Dateline NBC. Dominating ratings, Lester Holt "has a quiet, understated confidence that reveals more work ethic than ego," according to the Hollywood Reporter. NBC News chairman Andrew Lack explains, "What I like about Lester, he is not a careerist. He's not angling. He was never angling."
2. Hated: Rachel Maddow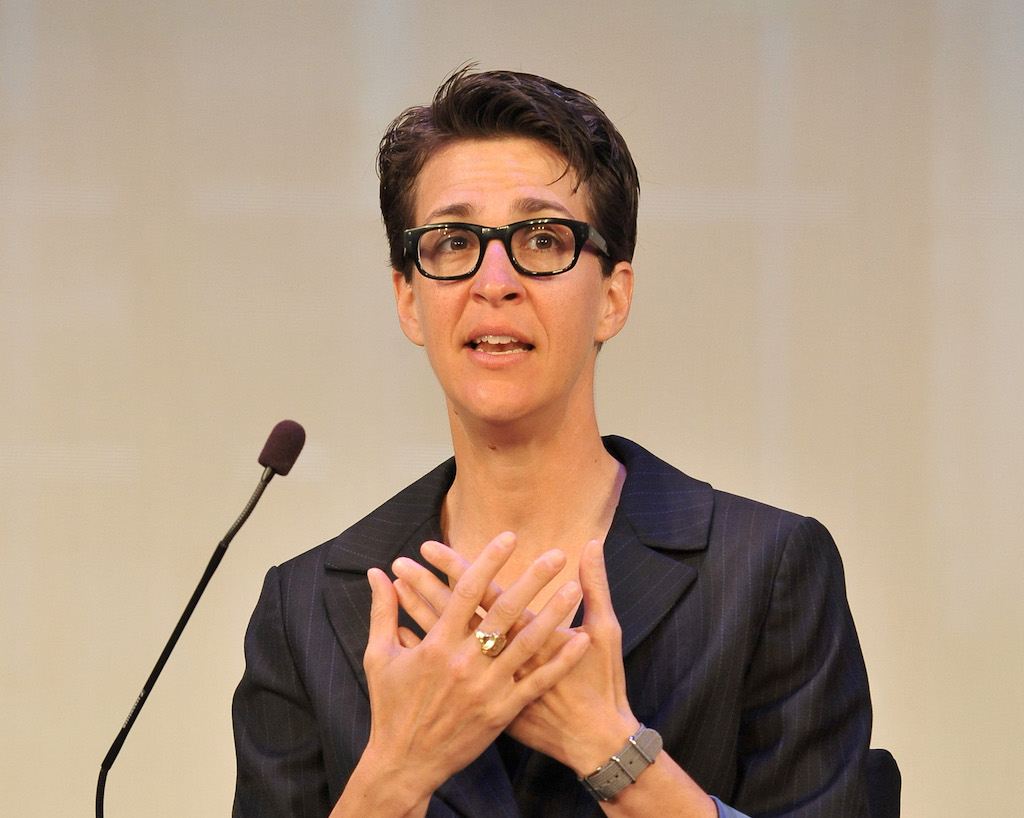 Rachel Maddow is 
the queen of hitting back
 against Trump's administration. Not only does she critize every one of his policies on MSNBC, but she also received negative press back in 2017 for hyping up Trump's famed tax returns, only to reveal it was merely two pages from Trump's 2005 returns. Viewers may not like her harsh words for the president, but The Rachel Maddow Show remains one of the most popular news shows among the age 25-54 demographic.
3. Loved: Ginger Zee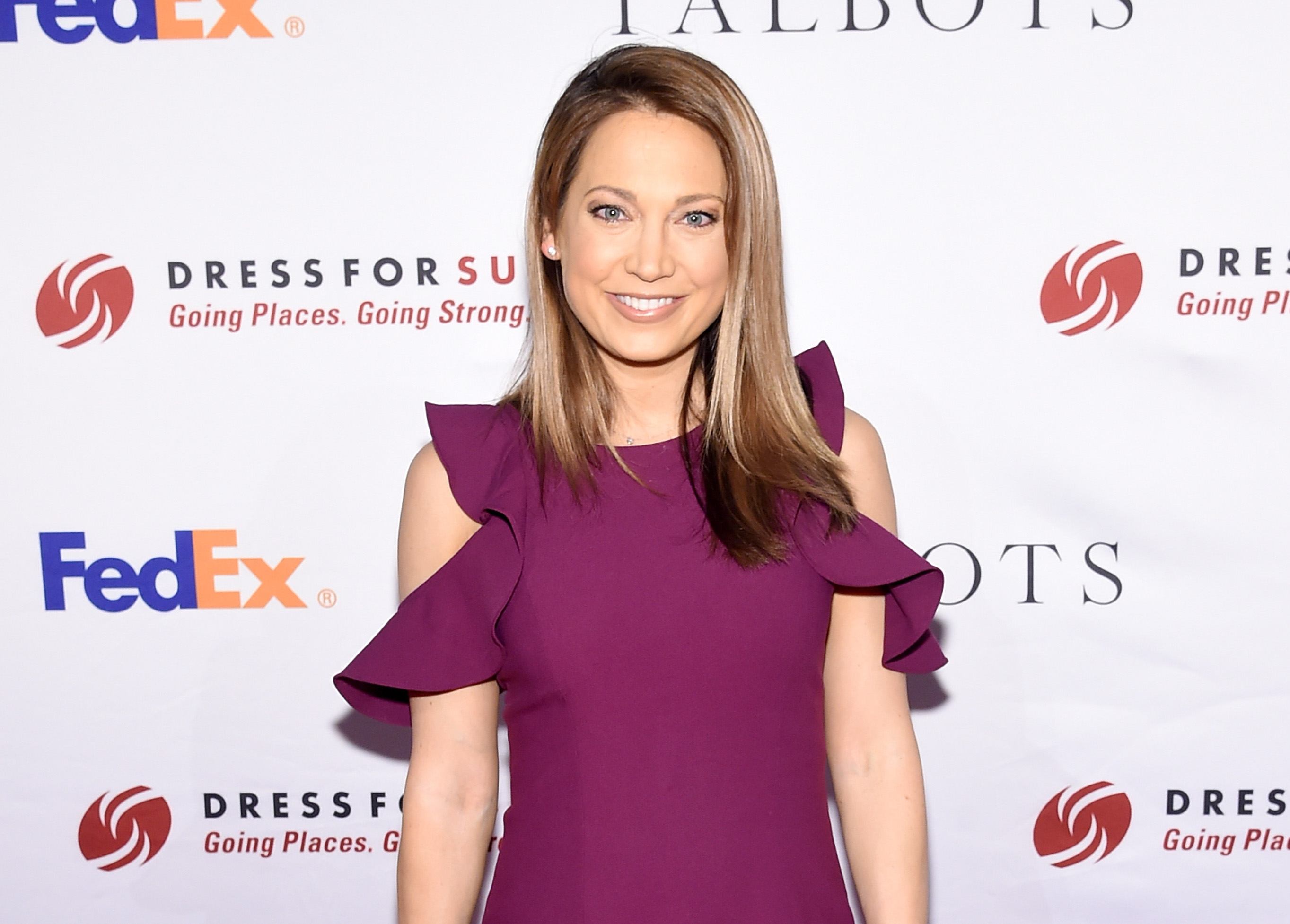 The weather is a less polarizing topic, which may explain why viewers like Ginger Zee so much. In 2011, the meteorologist joined Good Morning America Weekend. In 2013, she 
became the chief meteorologist
 for Good Morning America and weather editor for ABC News.  From time to time, Zee appears on ABC's Nightline and ABC World News Tonight, which viewers seem to love.
4. Hated: Joe Scarborough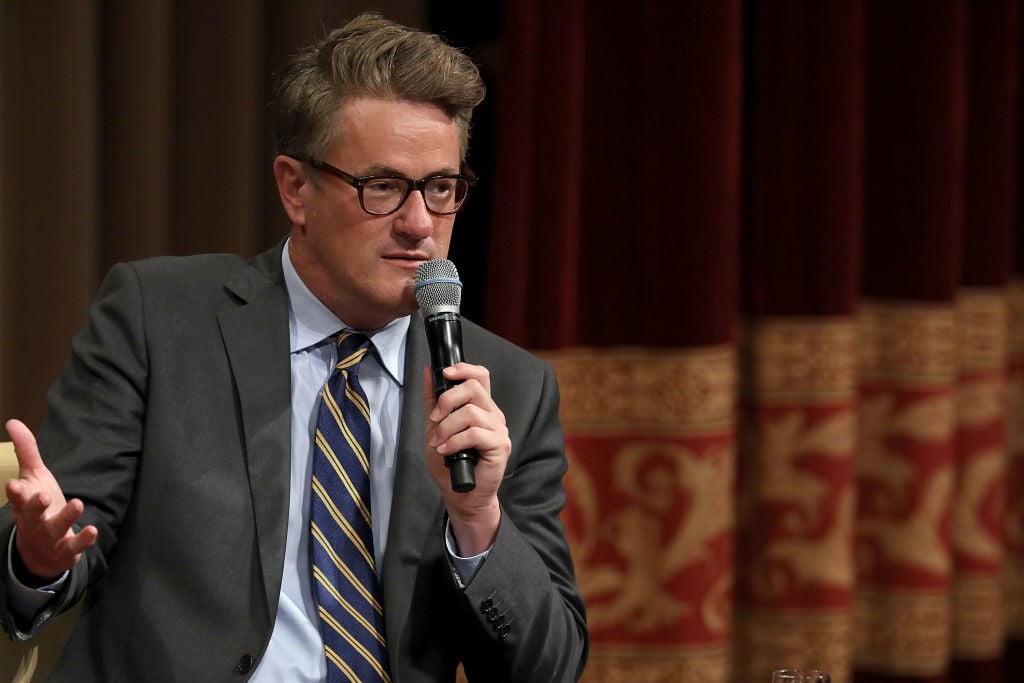 MSNBC's Morning Joe co-host is one of Trump's biggest critics. Once good friends, Joe Scarborough says he no longer finds Trump to be a "positive, gracious guy," 
according to the New York Times
. Now the host protests some of the President's decisions, including his apparent need to tweet his policy opinions. "West Wing staffers would do the country and world a great service if it could somehow apply a … discipline to the president's Twitter feed," Scarborough 
wrote
.
5. Loved: Chris Wallace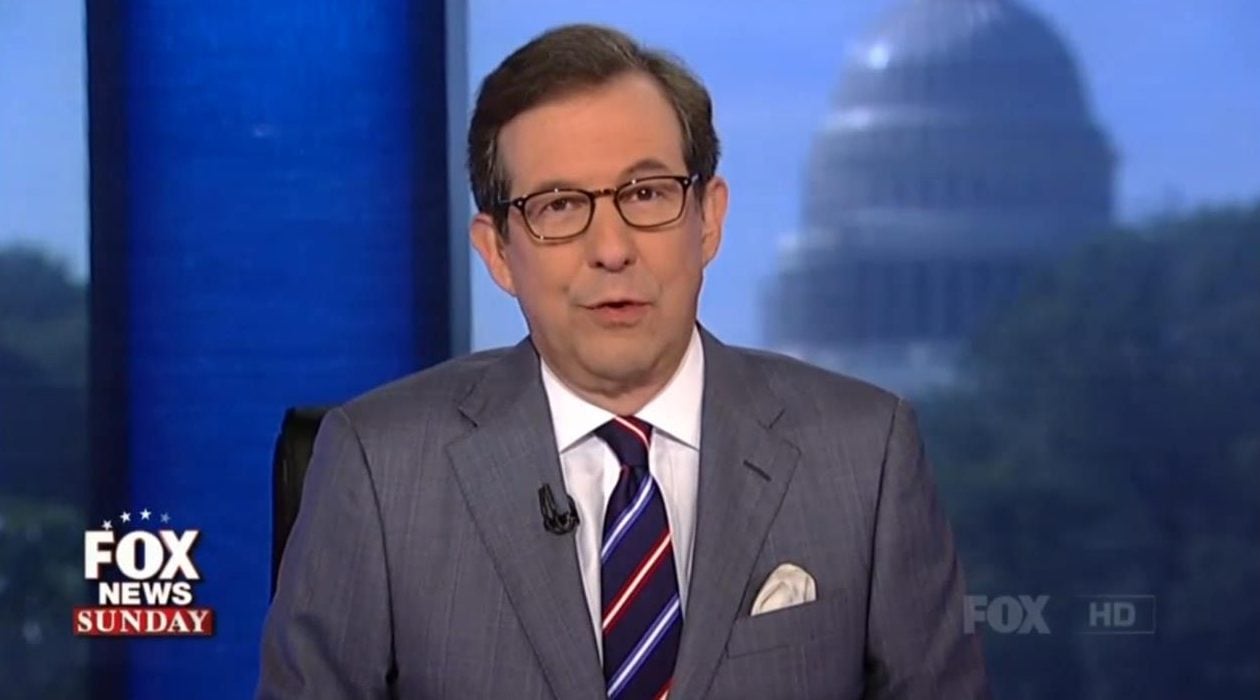 Chris Wallace has 
been in the news game
 for 50 years, and he's been with Fox since 2009. Wallace hosts Fox News Sunday, and he also moderated the first GOP presidential debate in 2016. With a slew of awards under his belt including Emmys and a Peabody, Wallace earns a $1 million paycheck each year from Fox. In February 2017, the president tweeted that the media was an "enemy of the American people." Fox News anchor Chris Wallace disagreed with Trump, claiming his "dangerous" comments "crossed an important line."
6. Hated: George Stephanopoulos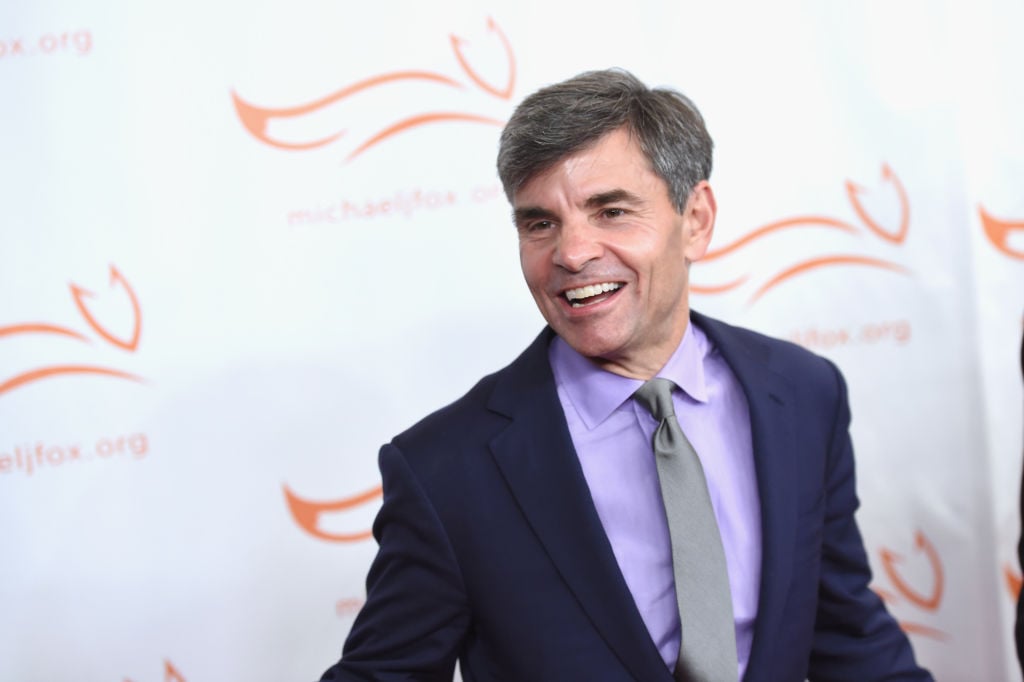 In 2015, ABC 
dealt with a scandal
 involving George Stephanopoulos after the 
GMA
 co-anchor admitted to 
donating $75,000
 to the Clinton Foundation. Because Stephanopoulos is also a political commentator, many feared his reporting may not be objective. This led to two public apologies from the journalist. ABC stuck by Stephanopoulos, and both he and the network didn't face any major repercussions.
7. Loved: Jeff Glor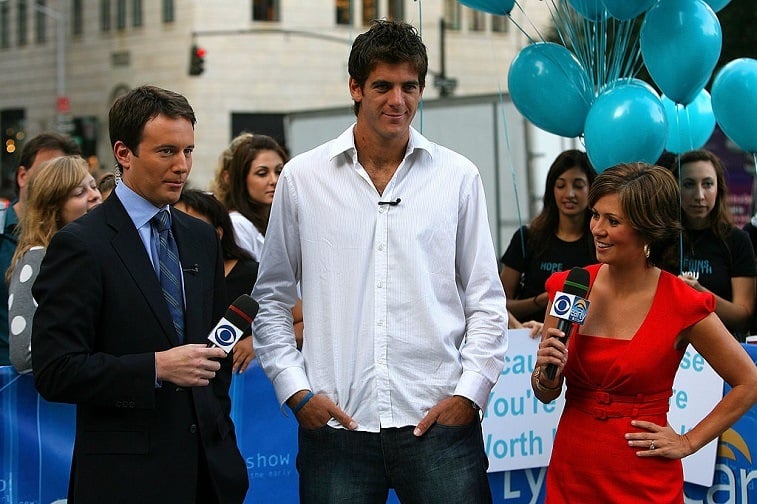 The anchor of CBS Evening News, Jeff Glor first 
joined the network in 2007
 as a New York correspondent. He covered the 2012 Sandy Hook shootings, the 2013 Boston Marathon bombings, and the 2012 landfall of Hurricane Sandy near Brigantine, NJ. CBS appointed Glor to his current gig in late 2017 
in an effort to appeal
 to younger viewers and the changing times. Glor is known to go above and beyond to be relevant.
8. Hated: Chris Matthews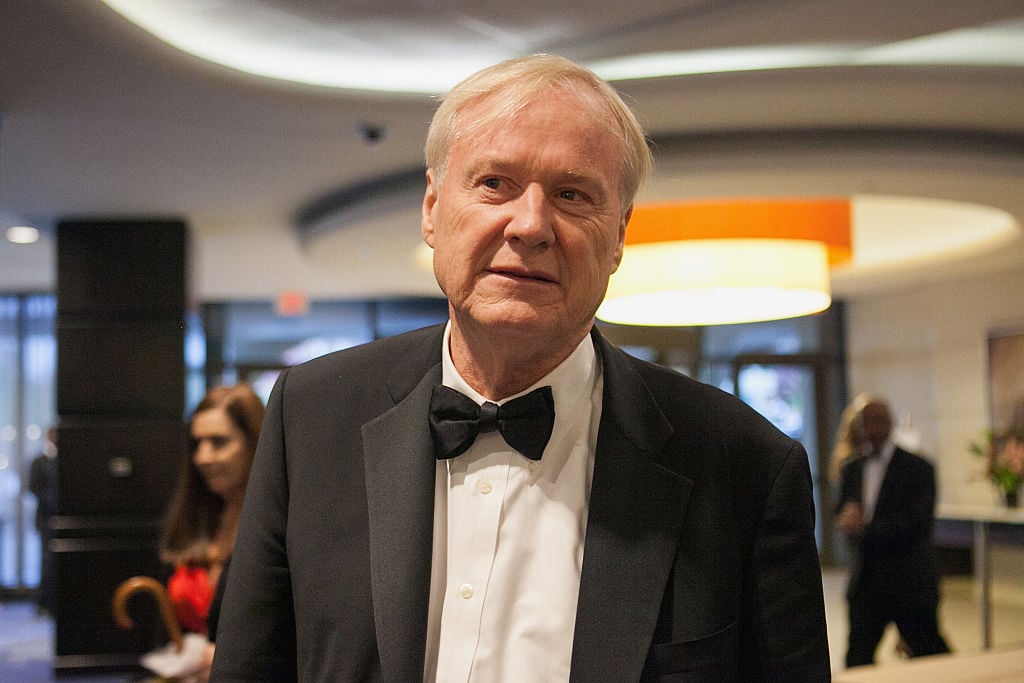 Hardball with Chris Matthews is one of the longest-running political shows on TV, and the second-oldest among shows in the top-20. Matthews has been hosting his show since 1997, first on CNBC and then MSNBC since 1999. His shtick is having political debates with celebrities and politicians, and that includes Donald Trump. The host tripped up Trump during their 2016 conversation about abortion, producing the 
most-discussed quotes
 Trump has said about the topic.
One of Matthews' controversial moments came to light in 2017, when it came out that MSNBC paid off a former producer when she accused the host of sexual harassment in 1999.
9. Loved: John Dickerson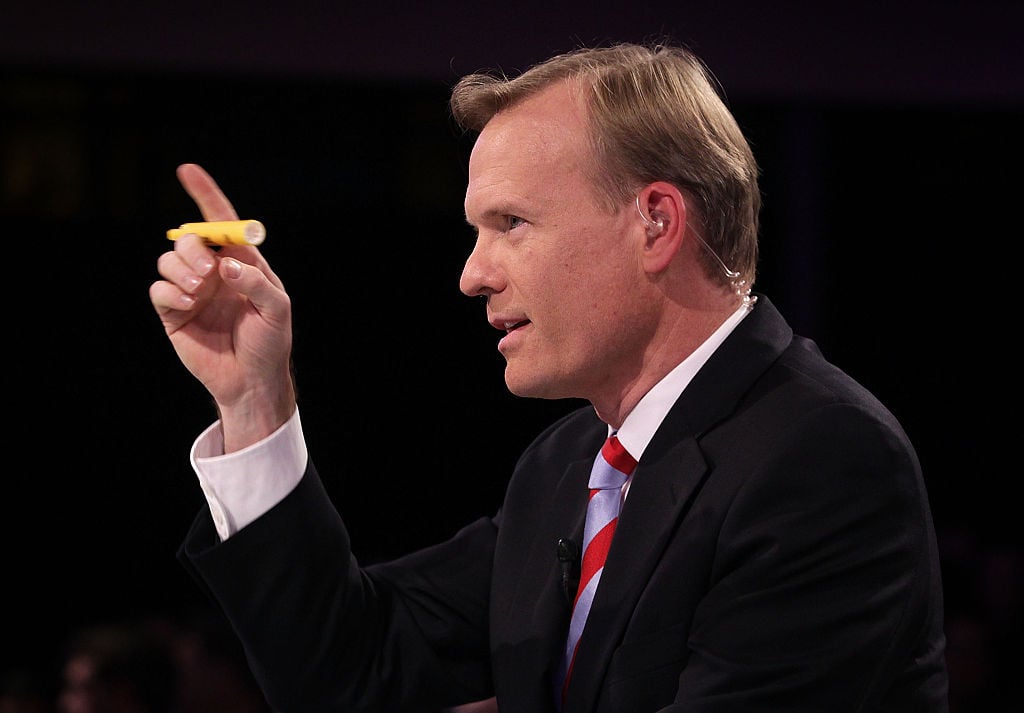 A co-anchor of CBS This Morning, John Dickerson is a busy man. He also co-hosts Slate Political Gabfest, hoss the Whistlestop podcast, and authored two books, Whistlestop and On Her Trail. Viewers love his positive remarks and authentic attitude, with  former Slate editor-in-chief David Plotz describing him as a "
genuinely soulful guy
."
10. Hated: Sean Hannity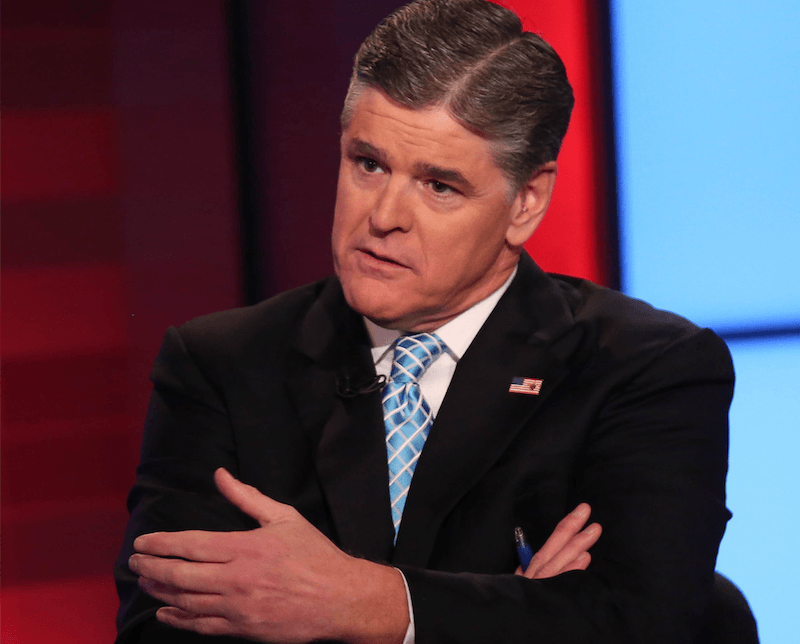 Sean Hannity is one of the most well-known cable news hosts in the country. His show, simply titled Hannity, took over Bill O'Reilly's time slot when O'Reilly was forced off the air in 2017. Hannity has professed his love of President Trump and came under fire in 2018 for his ties to Trump's former lawyer Michael Cohen. 
11. Loved: David Muir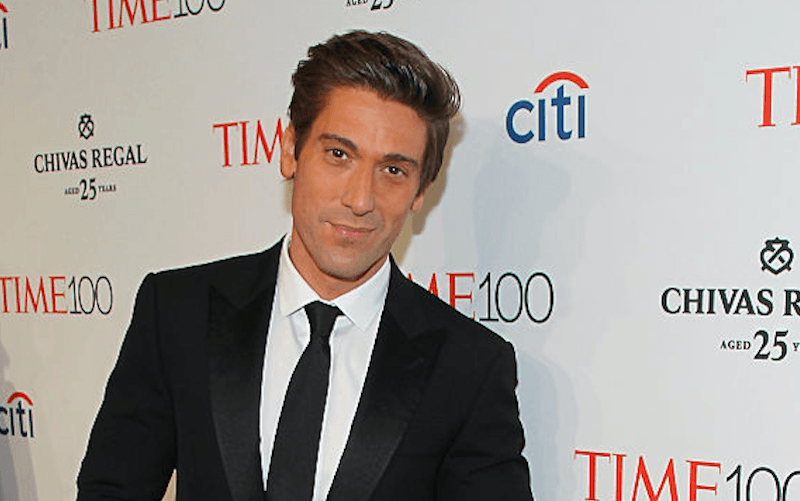 Since becoming the anchor of ABC World News Tonight in 2014, David Muir has 
edged out competitors
 and celebrated consistently strong ratings. He's performed prolific interviews with the likes of Bill Gates, Barack Obama, and Tim Cook. Fans appreciate his candid questions and modern outlook on journalism.
12. Hated: Brian Williams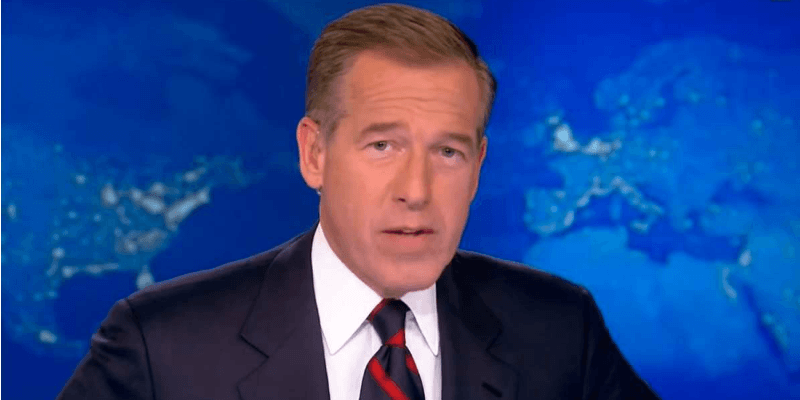 The former 
NBC Nightly News
 anchor 
was suspended without pay
 for claiming he was under enemy fire in Iraq. That wasn't the only thing Brian Williams reportedly lied about. His claims of seeing a body floating past his hotel window and getting dysentery while covering Hurricane Katrina were also later questioned.
13. Loved: Michael Strahan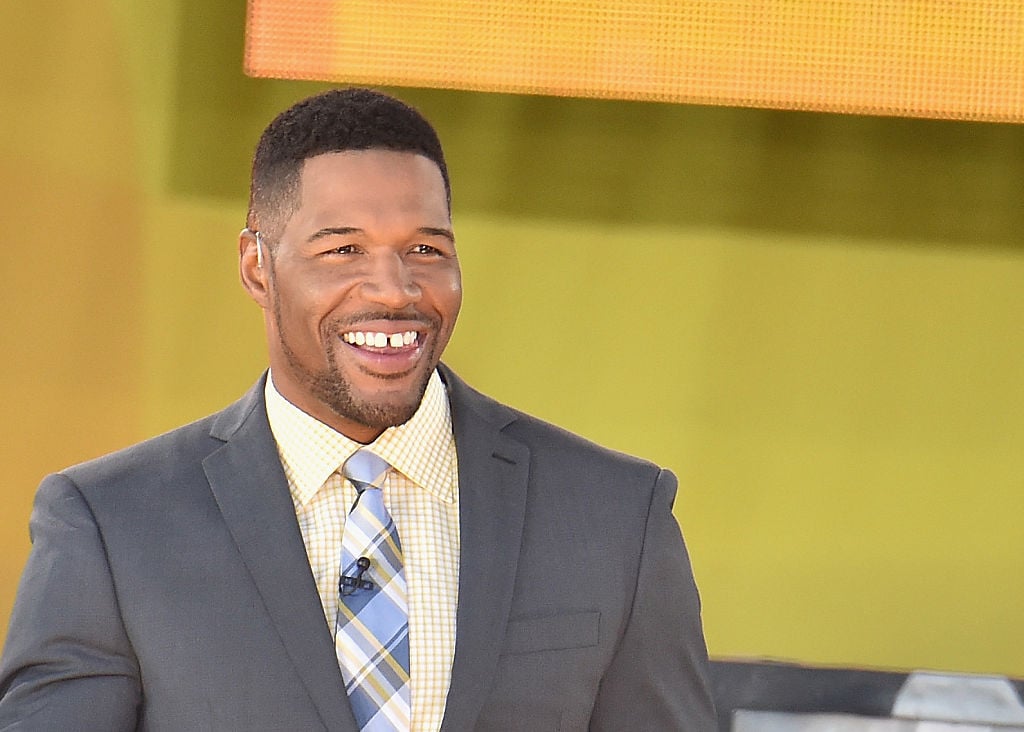 The former NFL star has appeared on many beloved TV shows, so it's no wonder so many viewers like him. During Michael Strahan's farewell 
Live with Kelly 
show, Kelly Ripa 
said
, "On behalf of myself and all of us: We couldn't be prouder of you. You have given us so much joy in the mornings." Strahan continues to flourish on TV; he's a regular on Good Morning America and a FOX NFL analyst.
14. Hated: Megyn Kelly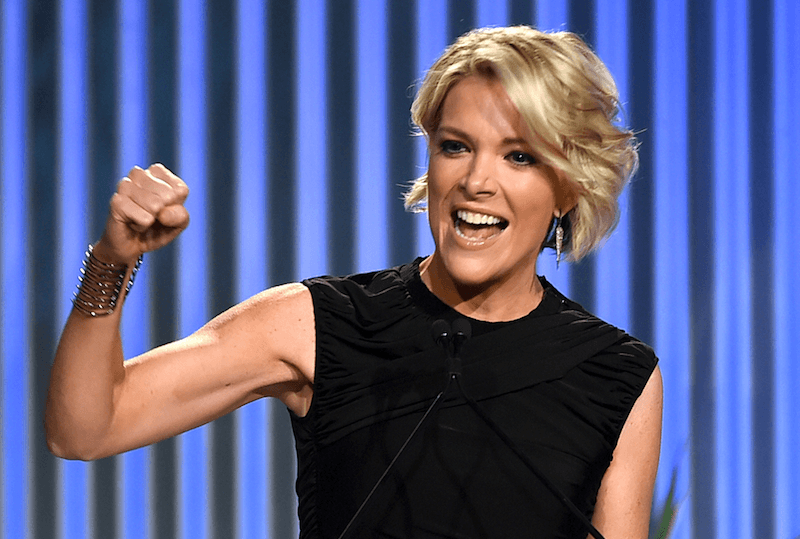 Current NBC host Megyn Kelly made some major missteps during her days at Fox. She once reported on a 15-year-old black girl who a police officer restrained on the ground at a pool party. The officer also drew his handgun. Kelly blamed the girl by saying, "
He had told her to leave
, and she continued to linger. When the cop tells you to leave, get out." She continued, saying, "The girl is no saint either."
15. Loved: Lara Spencer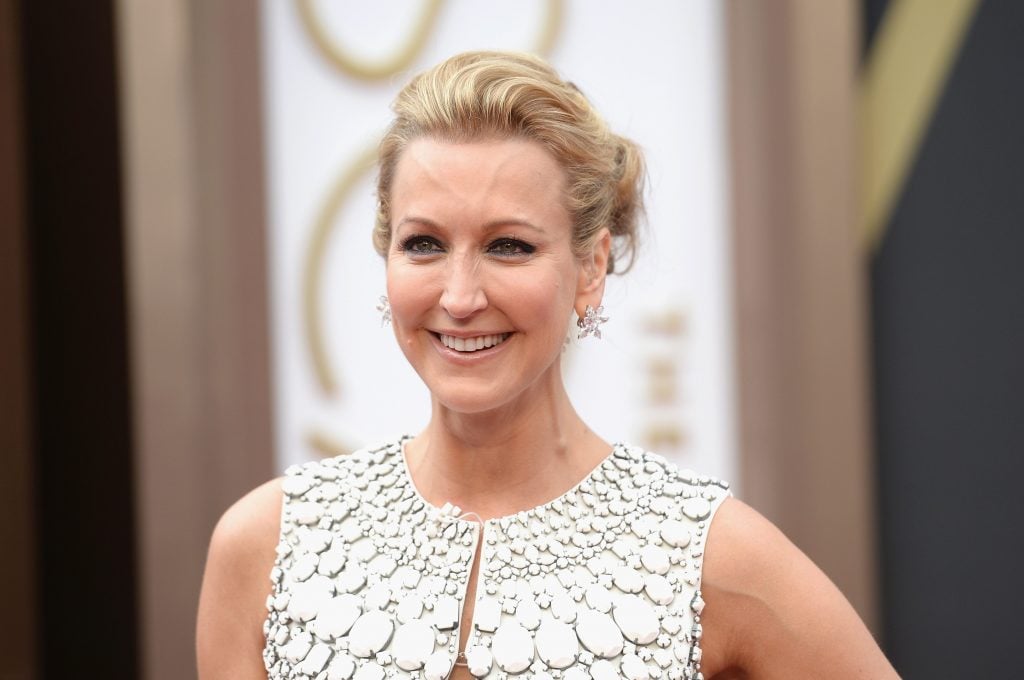 The
Good Morning America
 co-anchor's air time was reduced in early 2018 amid claims "she treats staff badly, she yells at people and she makes a lot of extra work for people." 
According to AOL
, ABC staffers expressed relief that Lara Spencer is now reporting three times a week instead of five. Despite unfavorable rumors, Spencer's work includes everything from hosting 
Antiques Roadshow 
and 
Flea Market Flip 
to authoring two home design books and launching her own lifestyle brand. Viewers love her professional demeanor and bright personality.
16. Savannah Guthrie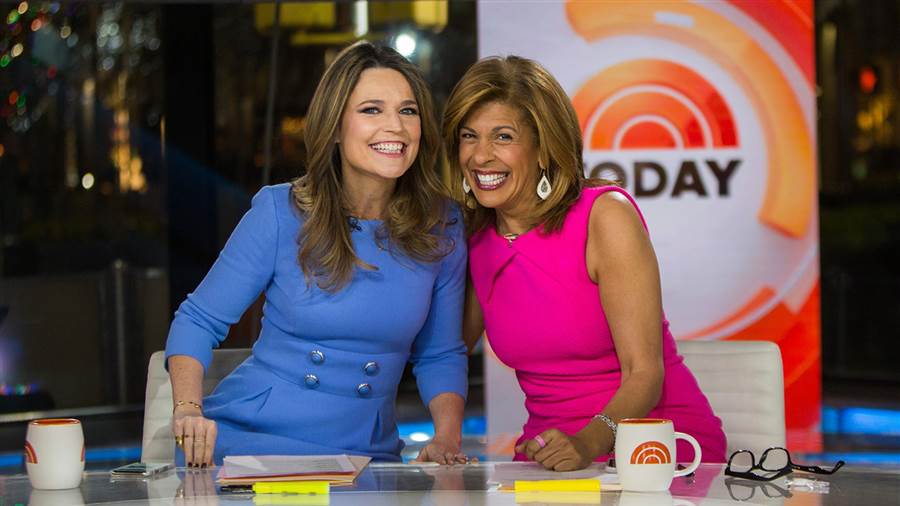 Some NBC viewers simply find Savannah Guthrie annoying. However, the Today co-host upset many more when she conducted a 2017 interview with Marion Brown, a former coworker of Michigan Congressman John Conyers. The questions Guthrie asked Brown were deemed unprofessional and bitter, especially considering the interview occurred shortly after her former co-anchor Matt Lauer was fired for inappropriate sexual behavior.