Most Difficult Actors to Work With in Hollywood
Being an actor involves having an ego. How else can someone endure rejections before landing a breakthrough part? Some elite Hollywood actors, however, let their egos get the best of them. We've gathered this list of the most difficult actors to work with. One Oscar-winning actor is notorious for annoying film crews (page 10).
1. Charlie Sheen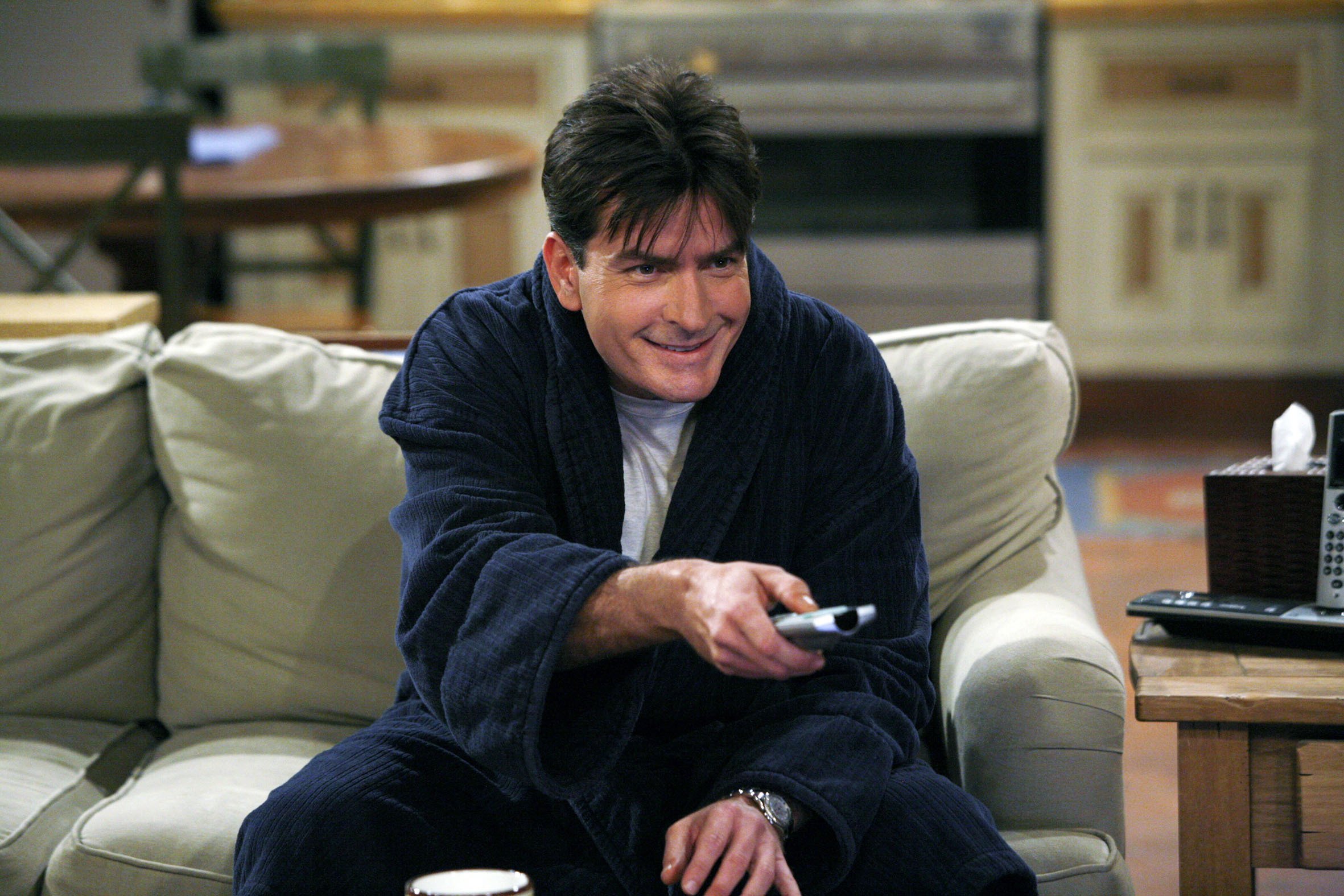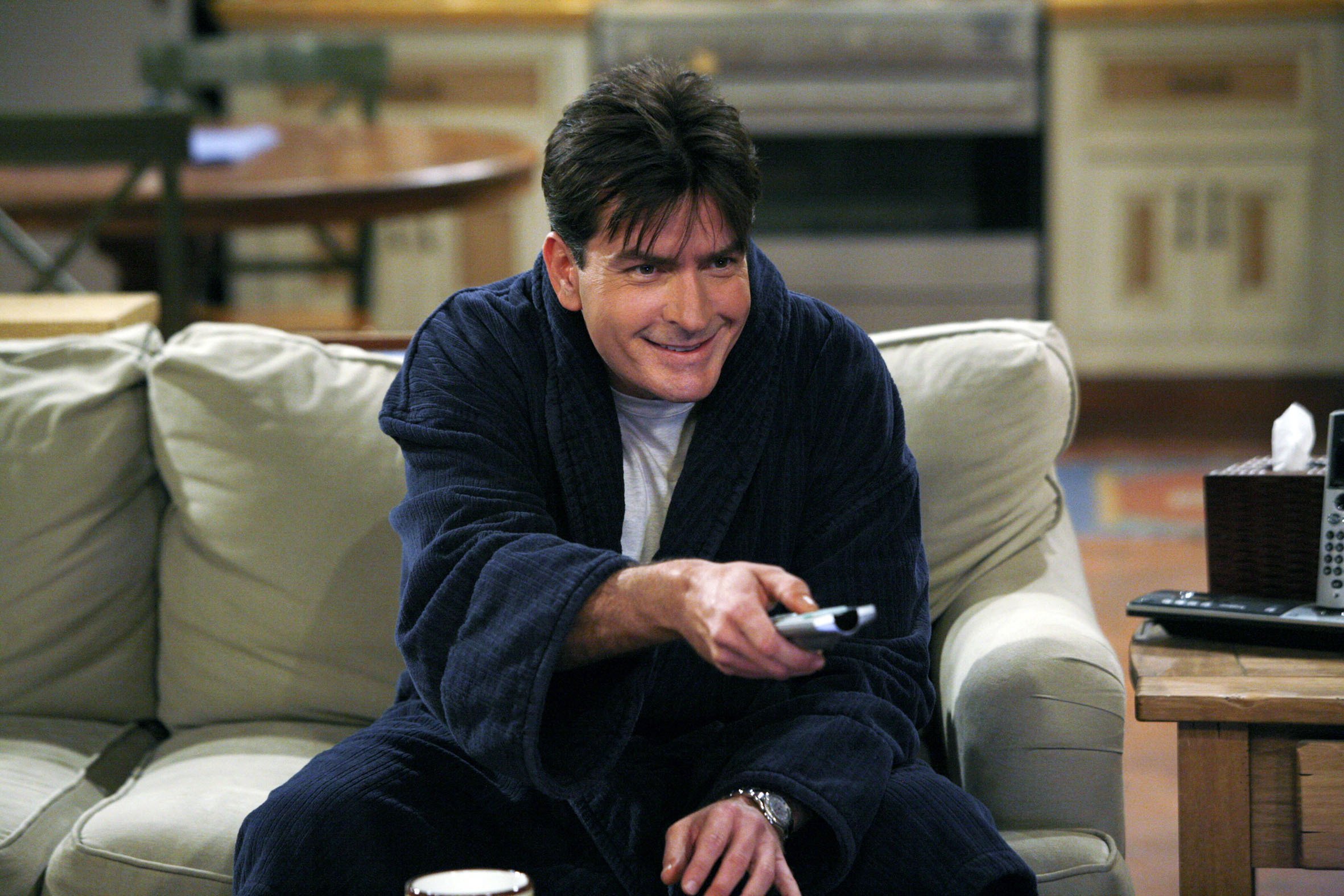 Sheen's hard partying made him increasingly difficult to work with on the set of Two and a Half Men, reports People Magazine. In a letter to Sheen's lawyer, Warner Bros.' counsel described the troubled actor as having "a series of well-chronicled and increasingly erratic outbursts." The studio also noted that Sheen lost weight, missed rehearsals, and directed "inflammatory comments" at Chuck Lorre, the co-creator of Two and a Half Men. 
Although the studio claimed it gave Sheen multiple chances to clean himself up in rehab, the actor failed to continue those efforts. So they fired Sheen and replaced him with Ashton Kutcher for the show's final four seasons. Sheen later told Matt Lauer that he "regret[s] ruining Two and a Half Men."
Next: This actress may be the original on-set diva.
2. Shannen Doherty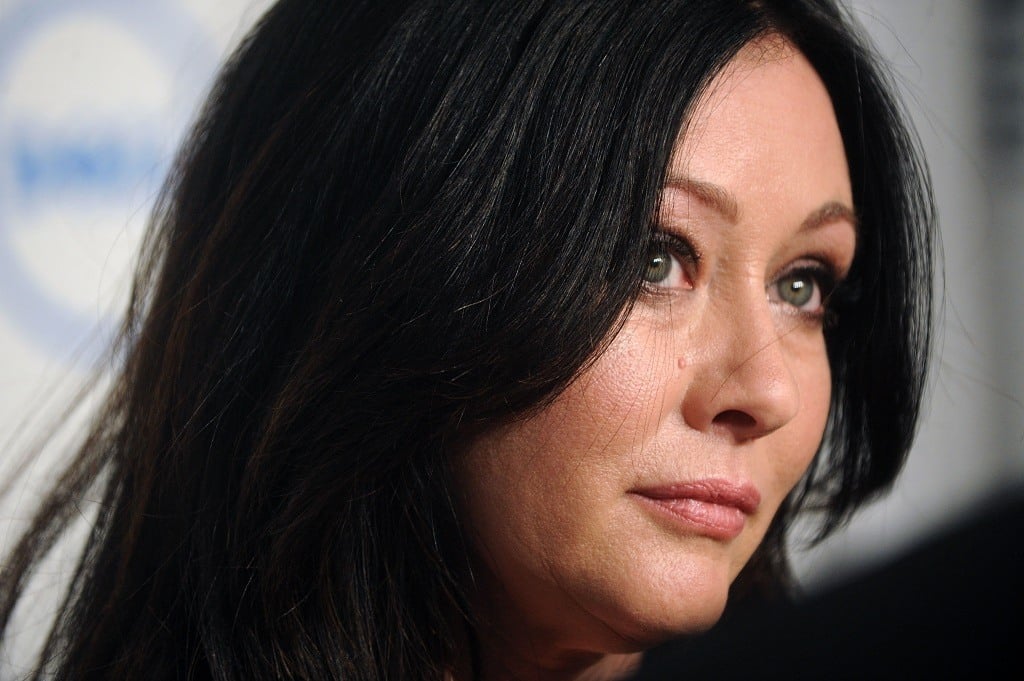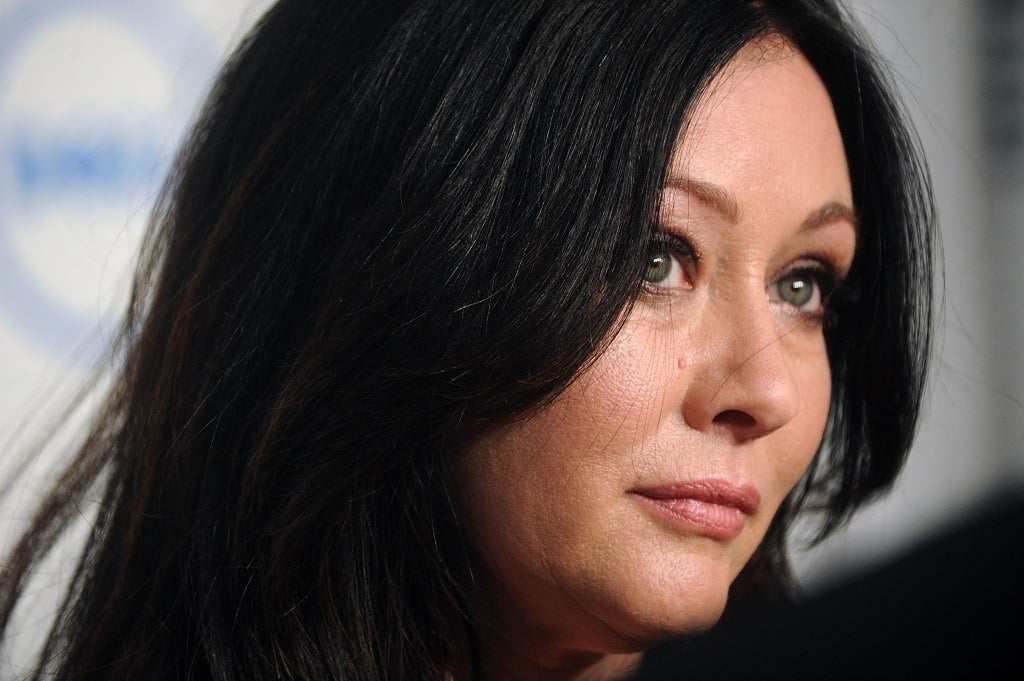 A breakout star in the '90s drama Beverly Hills, 90210, Shannen Doherty earned a reputation as a difficult actress. Co-star Jason Priestley described her diva-like behavior in his book, Jason Priestley: A Memoir, recalling that Doherty "truly did not give a shit." He noted she even complained when a publicist had a town car pick her up instead of a limo.
Producer Aaron Spelling characterized her in a slightly more sympathetic light, telling People Magazine, "She is a very honest person who wears her emotions on her sleeve. If you ask her a direct question, she'll give you a direct answer."
Doherty's costars didn't appreciate her "honesty." As revealed in Lifetime's The Unauthorized Beverly Hills, 90210 Story, Doherty's co-workers voted her off the show, and her character moved to the Royal Academy of Dramatic Arts in London. Doherty never returned to the show, although she appeared on The CW's spinoff show, 90210, in 2008.
Next: You know you're difficult when producers recast your role.
3. Edward Norton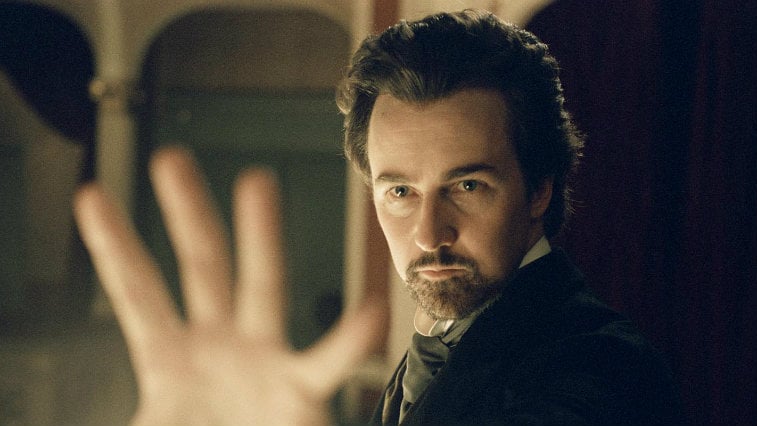 Known for wanting creative control over his projects, Norton created tension with director Louis Leterrier on The Incredible Hulk set. According to Slash Film, Norton rewrote the script shortly before production, adding dialogue and character motivations.
Afterward, the director discussed how Norton and Marvel didn't get along. "The press is what kept Edward and Marvel from talking to each other. [The argument] was nothing, but then it became something big." Norton left the role after the movie, and the Hulk character was recast.
Next: You'd think this funny man would take things less seriously.
4. Mike Myers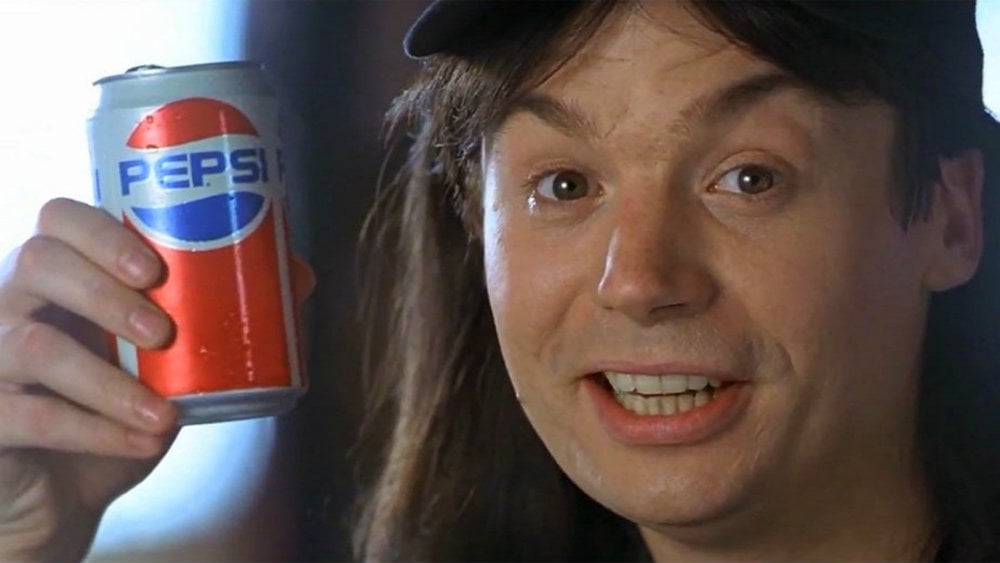 The comedian may seem fun based on his silly roles, but he's apparently far from it. "I honestly root against him," an executive said, according to Entertainment Weekly. The director of Wayne's World also joked, "Maybe he could open, like, a children's hospital to clean up his rep." Feeling threatened by Dana Carvey, Myers reportedly argued on set.
Next: High-maintenance requests got this actress in trouble.
5. Sharon Stone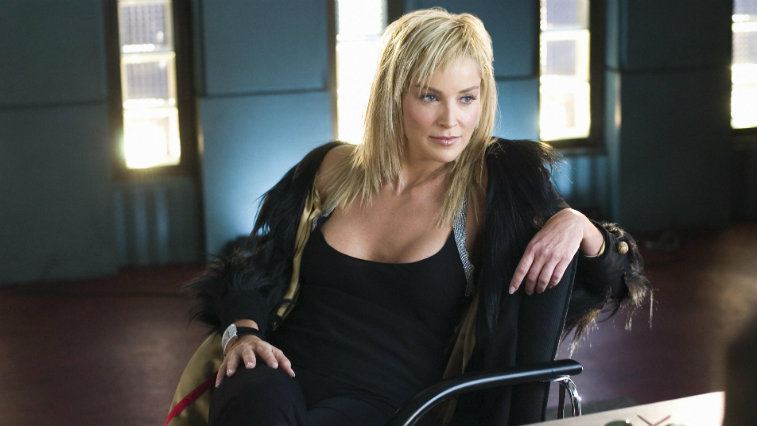 Golden Boy director Pupi Avati publicly slammed this Sharon Stone. "It was a negotiation that bordered on ridiculousness, concerning embarrassing details," he told The Hollywood Reporter, "as if Italy was a third world country. By the way, we do have electricity in Italy." The director also claimed Stone would leave set unannounced and have her manager call them with more demands. She denied these claims.
Next: This actor's coworkers did not appreciate being harassed.
6. Casey Affleck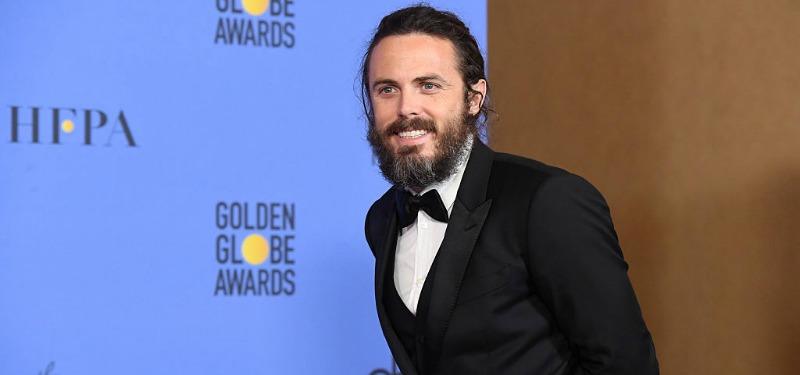 Two women sued this actor while working on I'm Still Here. They alleged Casey Affleck sexually harassed them and retaliated against them. A producer claimed he tried to get her to stay in a hotel room with him, and then refused to pay her. The other woman, the film's director of photography, claimed he tried to get into bed with her while she slept. He settled both lawsuits.
Next: This actress learned not to bite the hand that feeds you.
7. Katherine Heigl
Deserved or not, Katherine Heigl has a reputation as one of the most difficult actresses. It started in 2008, when she criticized Judd Apatow's Knocked Up — a movie she starred in — as being "a little sexist," sparking a feud with Apatow and co-star Seth Rogen.
Her reputation took another hit when she disrespected Grey's Anatomy writers by claiming the writing wasn't good enough for her to be considered for an Emmy. Although Heigl apologized for both comments, her reputation persists.
Next: A prolific comedian lacked any humor off-screen.
8. Chevy Chase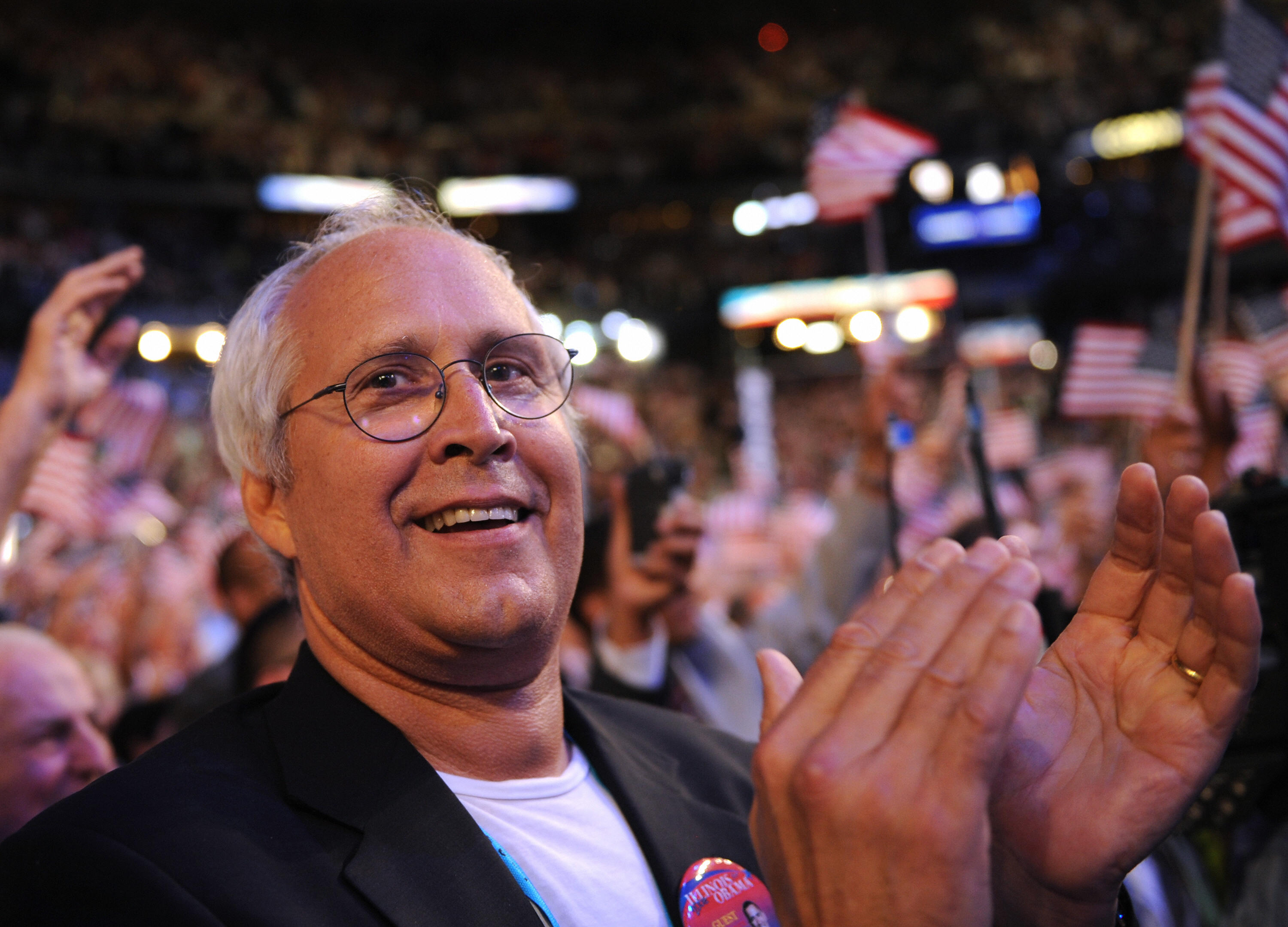 This comedy legend was on Saturday Night Live for just one season, and many members of the cast didn't get along with him. Years later, he worked on the TV show, Community, calling it "a f**king mediocre sitcom! I want people to laugh, and this isn't funny." His feud with the show's creator led to leaked angry voicemails from Chase. He eventually left the show.
Next: You'd think this actor would be better than this.
9. Bruce Willis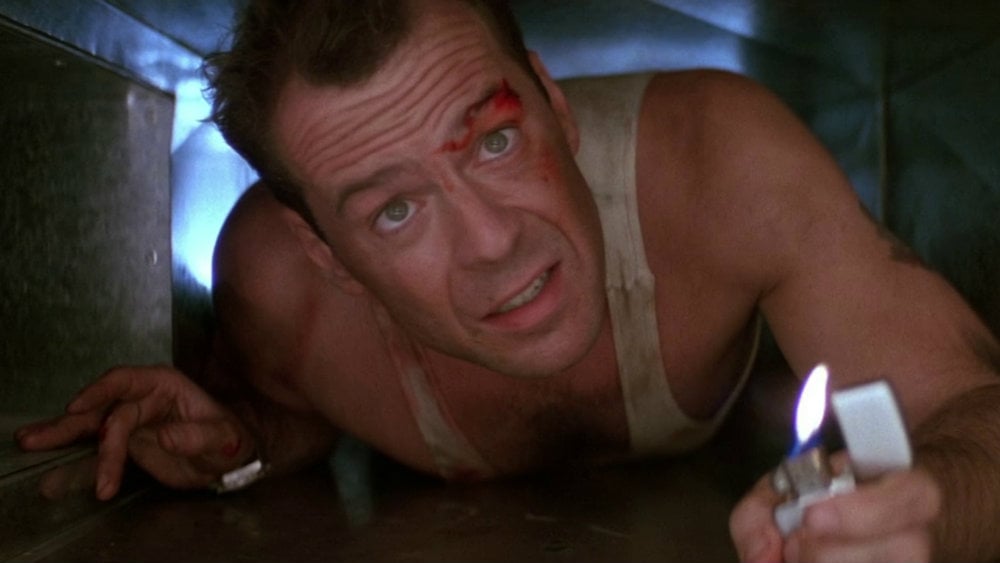 Resisting rumors about his difficult nature for years, Bruce Willis is known for playing action heroes and occasional dramatic roles (The Sixth Sense). Director Kevin Smith said working with him on Cop Out was "soul-crushing." At the wrap party, Smith said, "I want to thank everyone who worked on the film, except for Bruce Willis, who is a f—ing dick."
Willis is a notoriously poor interview subject as well; the third Expendables film dropped him for demanding a higher fee. Sylvester Stallone tweeted in reference to the incident, "GREEDY AND LAZY …… A SURE FORMULA FOR CAREER FAILURE."
Next: This Oscar-winning actor takes method acting too far.
10. Daniel Day-Lewis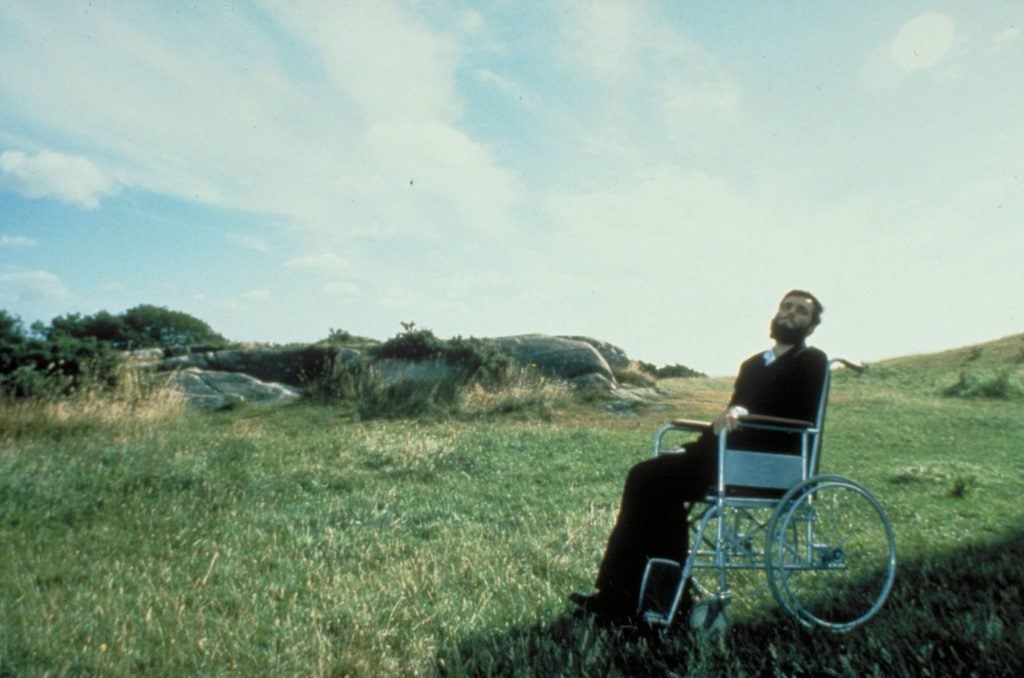 It's difficult to argue that the methods of three-time Oscar winner Daniel Day-Lewis don't get results. His acting yields captivating performances in films like My Left Foot and There Will Be Blood, but his on-set reputation is less than stellar.
For My Left Foot, he refused to leave his wheelchair while playing his paralyzed character, forcing resentful crew members to carry him around set. While filming There Will Be Blood, Day-Lewis threw bowling balls at co-star Paul Dano for one scene. This was after Kel O'Neill (originally cast in Dano's part) left production, allegedly because Day-Lewis was too intense while in character. While filming Gangs of New York, Day-Lewis insisted on calling costar Liam Neeson by his character's name off-set, which infuriated Neeson.
Next: "America's sweetheart" isn't so sweet.
11. Julia Roberts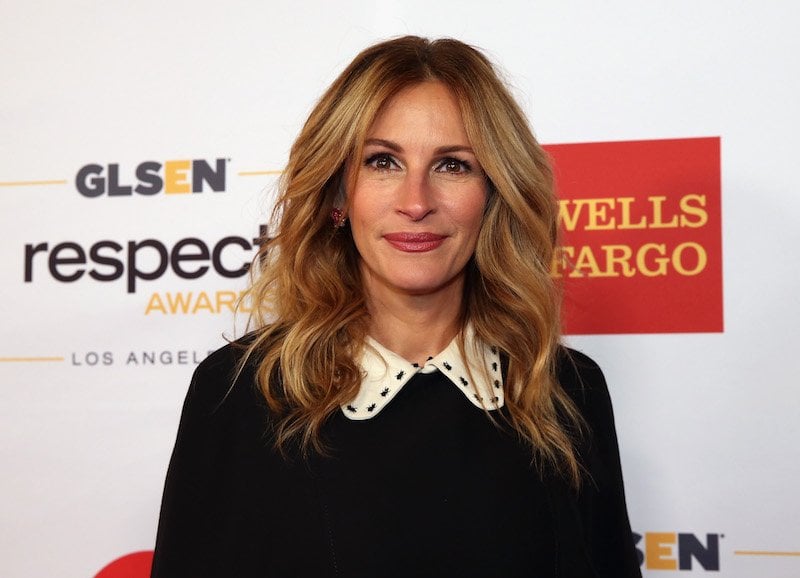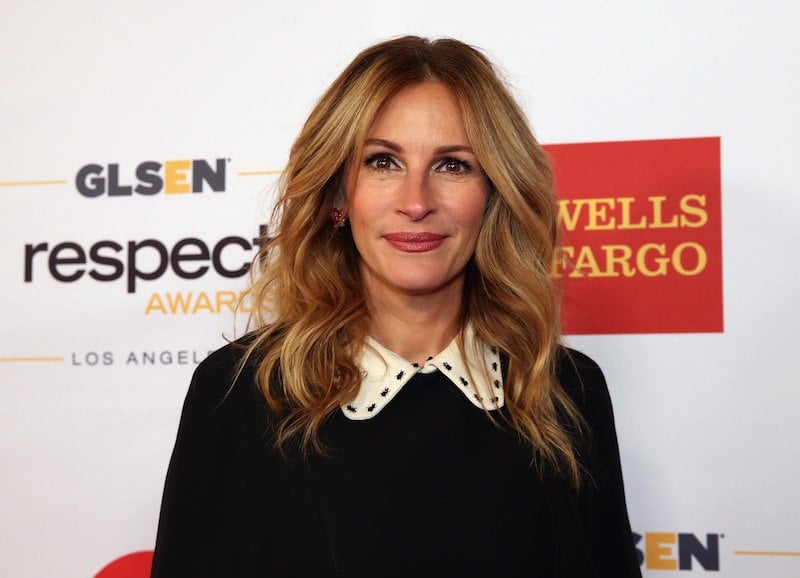 This big star has made headlines for the huge paychecks she takes home for even small on-screen roles. But Roberts apparently is a diva, too. Sources revealed that the crew on Hook gave her the nickname, "Tinkerhell."
Next: This actor did not "rock" on-set.
12. Alec Baldwin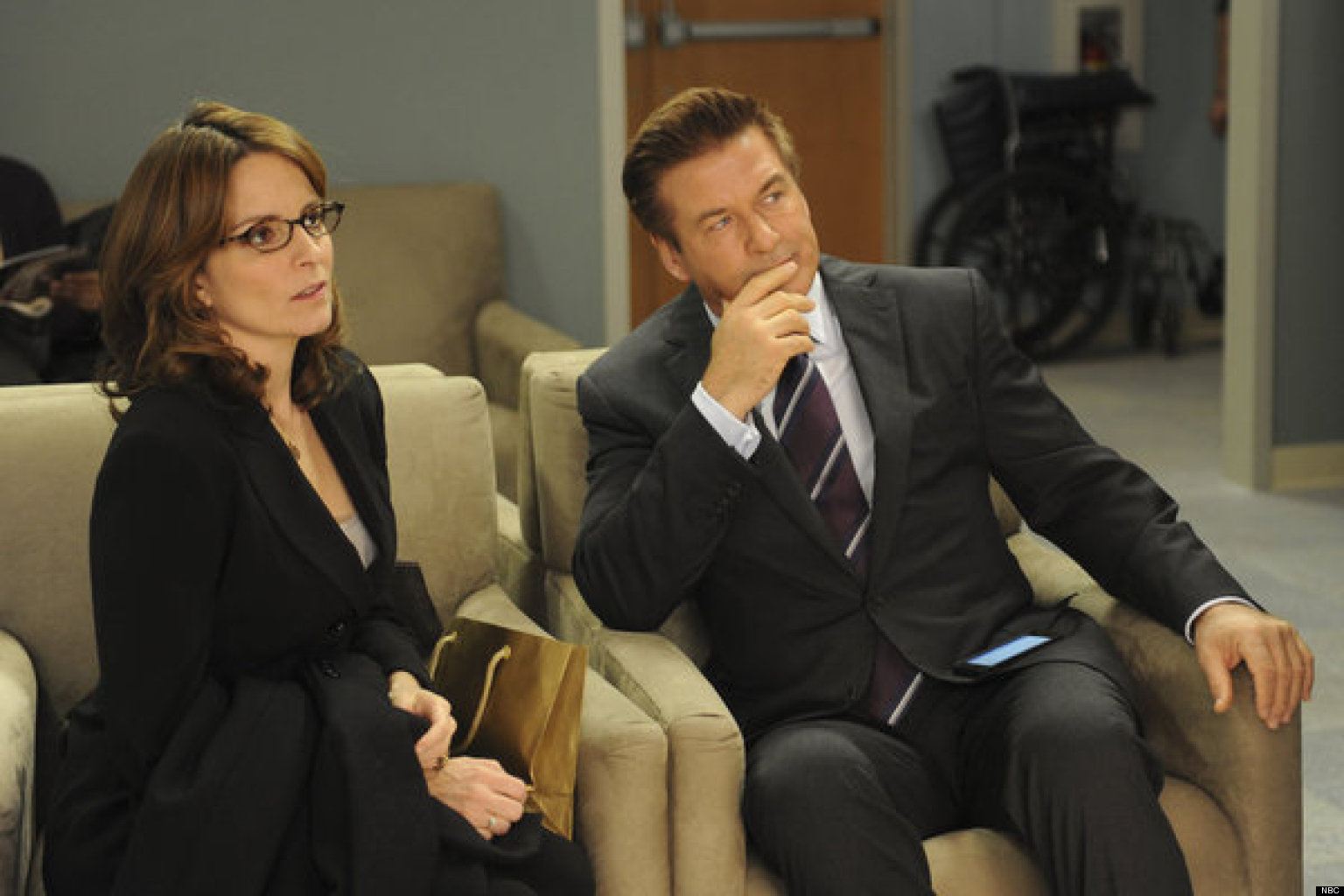 Reportedly a nightmare to work with on the set of NBC's 30 Rock, Alec Baldwin often showed up to set late, yelled at cast and crew, and complained about something as innocuous as "dry air." His reputation for being difficult to work with goes back much further. The Week compiled a list of his many notable public freak outs — too numerous and confusing to list.
Next: This man proved you can be too intense while acting.
13. Christian Bale
A devoted actor, Christian Bale seems to lose himself in roles. His dedication can be frighteningly intense, most famously resulting in his highly publicized onset meltdown while filming Terminator Salvation. He dropped F-bomb after F-bomb while railing against the director of photography for walking through his line of vision during an important acting sequence.
Next: This actor's behavior was not so "beautiful."
14. Russell Crowe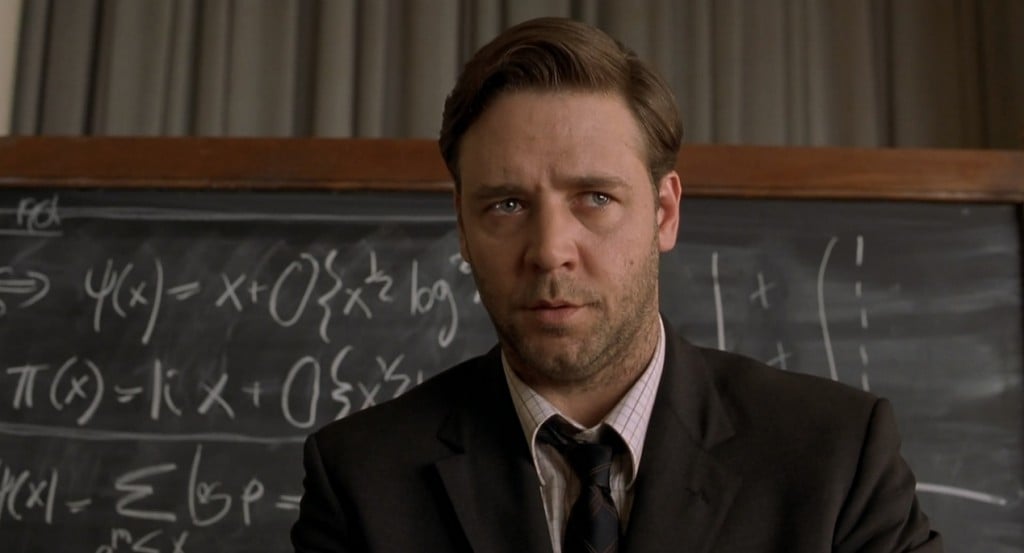 The Oscar winner also has been known for being difficult. Nicole LaPorte wrote a book titled, The Men Who Would Be King: An Almost Epic Tale of Moguls, Movies, and a Company Called DreamWorks, that revealed some his more difficult traits. She claims the actor called producer, Branko Lustig at 3 a.m. and called him a "motherf***er." The actor was allegedly angry and thought his assistants were being low-balled. Afterwards, Lustig reportedly told Steven Spielberg, "I'm leaving. Russell wants to kill me. I'm leaving."
Next: This on-set diva was "desperate" for drama.
15. Teri Hatcher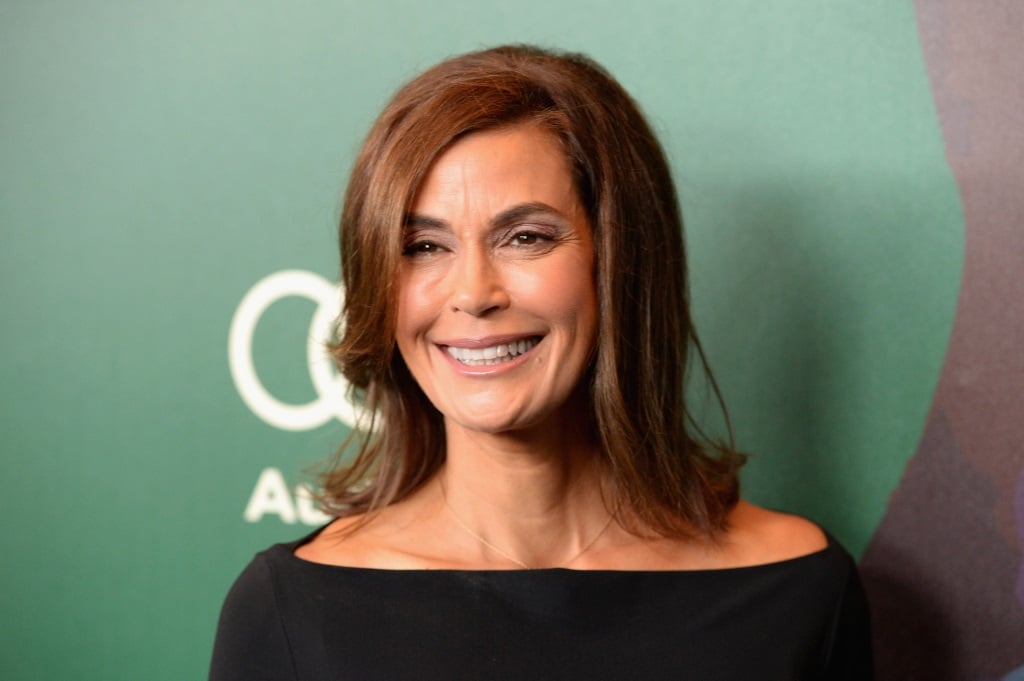 The actress was the lead actress on Desperate Housewives, which reportedly got between her and the rest of the cast. Her co-star Nicollette Sheridan called her the "meanest woman in the world" for her diva behavior. At the end of the show, Hatcher's name was left off the card that the cast gave to the show's crew.
Next: This legend destroyed his acting career.
16. Steven Seagal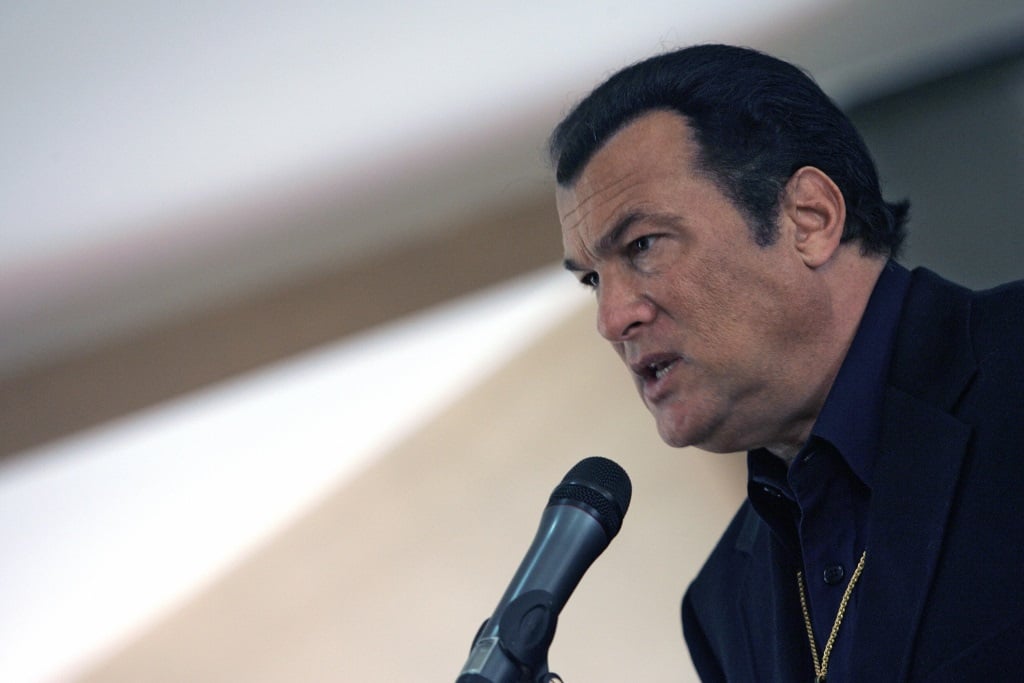 Steven Seagal is a poor man's Willis, already forgotten after his career devolved into a series of direct-to-video releases and one baffling reality show. That might not be such a bad thing, if the rumors about his on-set cruelties hold any water. There are dozens of rumors of him physically abusing workers and actors on-set, even kicking them in the groin while they're not wearing a cup. Not cool, man.
John Leguizamo opened up about working with the notoriously abusive actor:
I'm playing his Master Sargeant, and we come in for rehearsals and he says, 'I'm in command. Everything I say is law. Anybody doesn't agree?' I was like, 'Bwahahaha.' I started cracking up because he sounded like a retard … He came up and he Taekwondo'ed my ass against the brick and he [hit me with his elbow] … He's six-foot-five and he caught me off guard and knocked all of the air out of me and I was like, 'Why?! Why?!' I really wanted to say how big and fat he was and that he runs like a girl, but I didn't because all I could say was, 'Why?!' Why'd he slam me against the wall? We were rehearsing.
Next: Things got weird and inappropriate with this actor.
17. Joaquin Phoenix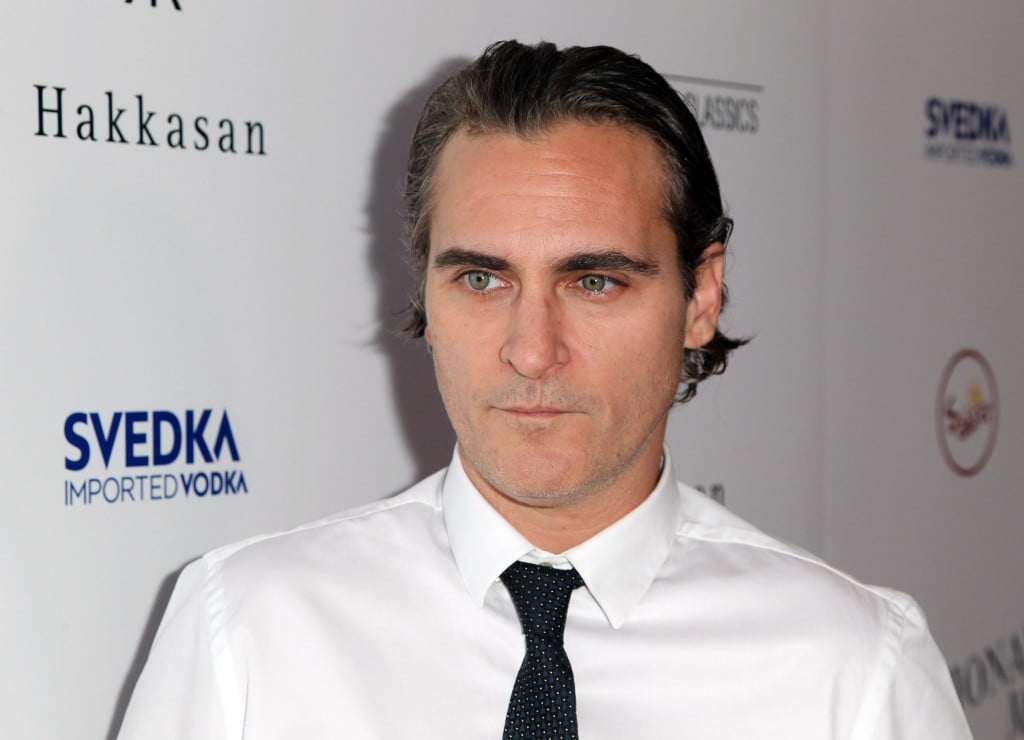 The actor was the star of I'm Still Here, and he was also brought into the Casey Affleck sexual harassment allegations. The producer of the film claimed that Affleck, along with Joaquin Phoenix, locked themselves and two women in her hotel room while filming in Costa Rica. She reportedly was not allowed to go into her room during that time.
Next: Bad behavior caused this actor's career to disappear.
18. Val Kilmer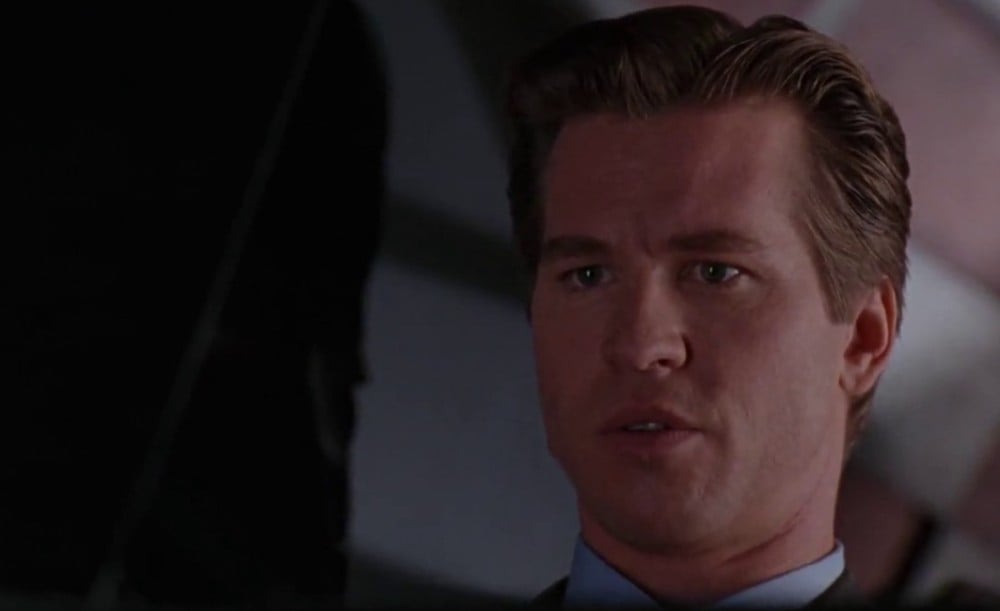 The actor has a notoriously bad reputation from his on-set antics. He was fired by Richard Stanley from The Island of Dr. Moreau after only three days. This is because he reportedly was always fighting with people. He was also called "childish and impossible" by Batman Forever director, Joel Schumacher. This is probably one of the reasons why you don't see him much today.
Next: The definition of unprofessional
19. Marlon Brando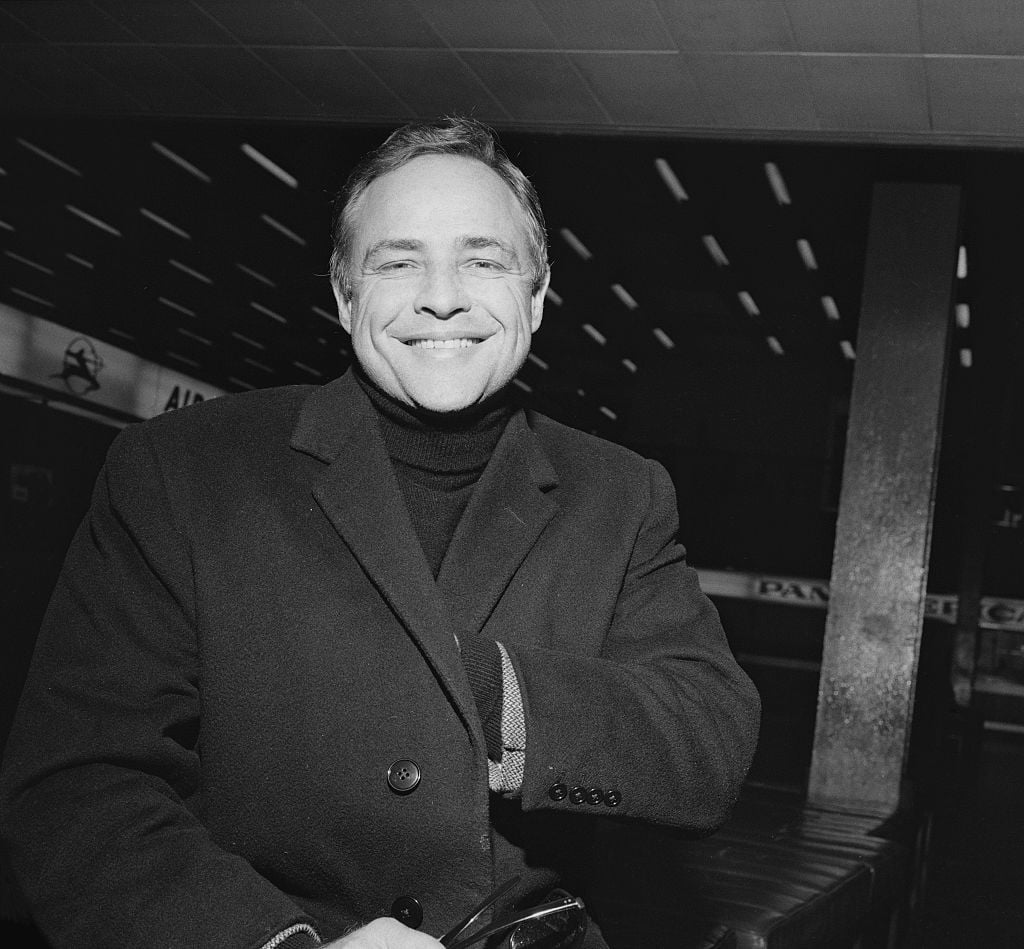 As legendary actor Marlon Brando aged, he cared less and less about his movies, which was a problem for some directors. For the 2001 film The Score, Brando began addressing director Frank Oz as Miss Piggy (he voices the Muppet character). He also refused to wear pants during shoots and claimed he was allergic to Oz.
For The Island of Dr. Moreau five years earlier, he didn't bother to learn any lines, and instead had crew members feed him lines through an earpiece for the shoot. Brando nearly drove Francis Ford Coppola mad while shooting Apocalypse Now when he showed up late, grossly overweight, without having read a line of the script. It took far longer than anticipated to film his scenes — not good for the film's budget considering the huge sums Brando demanded for his work.
Next: This actor may take his beliefs too far.
20. Kirk Cameron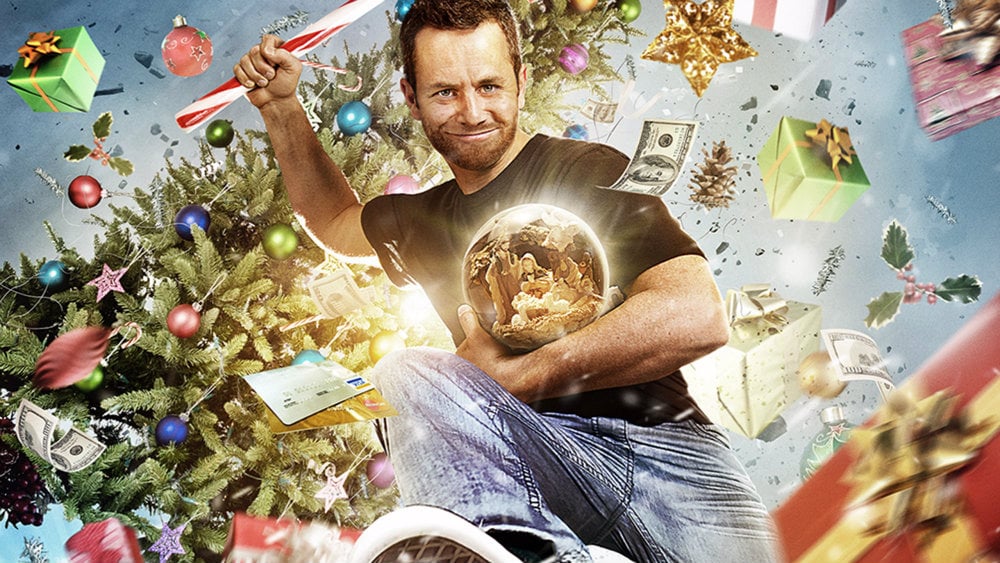 Everyone loved the '80s sitcom, Growing Pains, the TV show about the middle class family, the Seavers. But the happy facade the group of actors put on for the show was just that. When Kirk Cameron, who played dreamy teenager Mike Seaver, became deeply religious, problems followed.
According to Cracked, in some of the later seasons of Growing Pains, Cameron spent the majority of his time judging his co-stars for what he deemed immoral behavior. He took it a step further when he requested script revisions to fit his religious beliefs. For example, Cameron started calling for script rewrites when his character had to lay in bed with a woman.
Eventually, his religion led to the firing of another cast member. Cameron turned on his co-star, Julie McCullough, who played his girlfriend on-set. McCullough once appeared nude in Playboy, and Cameron demanded that ABC fire her when he found out. ABC went along with Cameron's demands (he was responsible for much of the show's popularity), forcing Growing Pains writers to rewrite a major plot line (McCullough and Cameron's characters were supposed to get married).
Today, Cameron is known primarily for his Christian-themed movies, such as Saving Christmas, which gained notoriety for being one of the worst rated movies ever.
Next: It's possible to push your costars too far.

21. Sean Young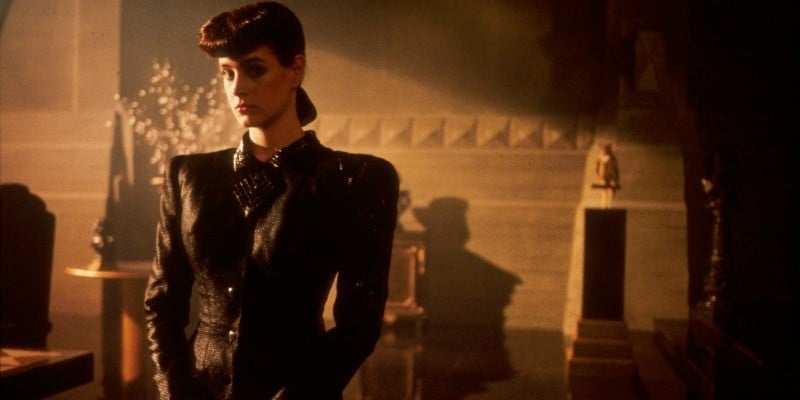 The actress hit her stride in the '80s after Blade Runner. However, what tanked her career was her behavior off-camera according to reports. Actor James Woods claimed she harassed him by leaving a disfigured doll outside of his home in 1988 and sued her. She also reportedly slapped a security guard who was throwing her out of an after party for not having a ticket, according to The Guardian. The last straw was when she was fired from the film Wall Street and was blackballed.
Next: Addiction and arrests prevented this actress from any success.

22. Lindsay Lohan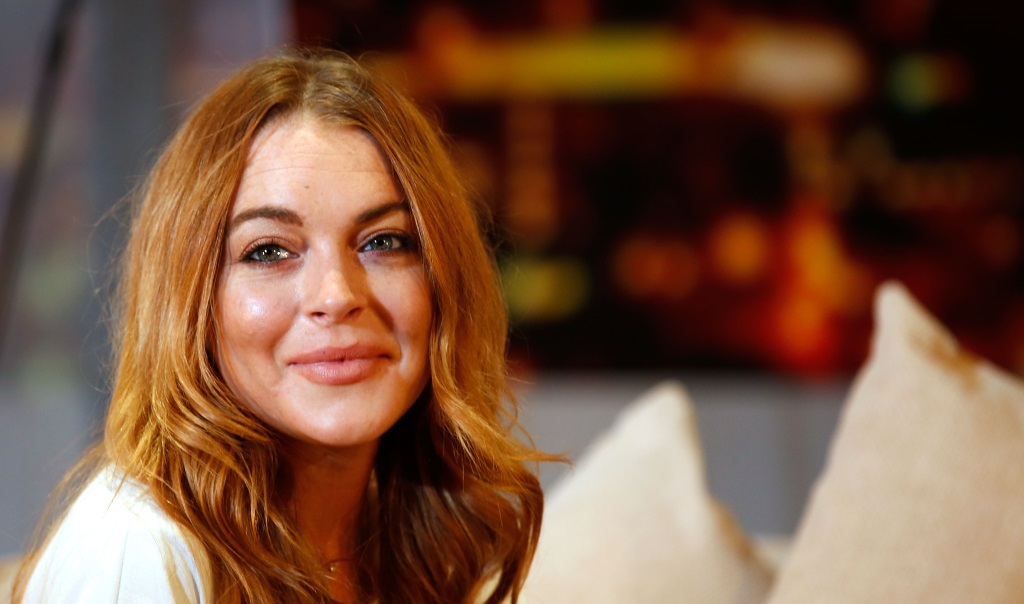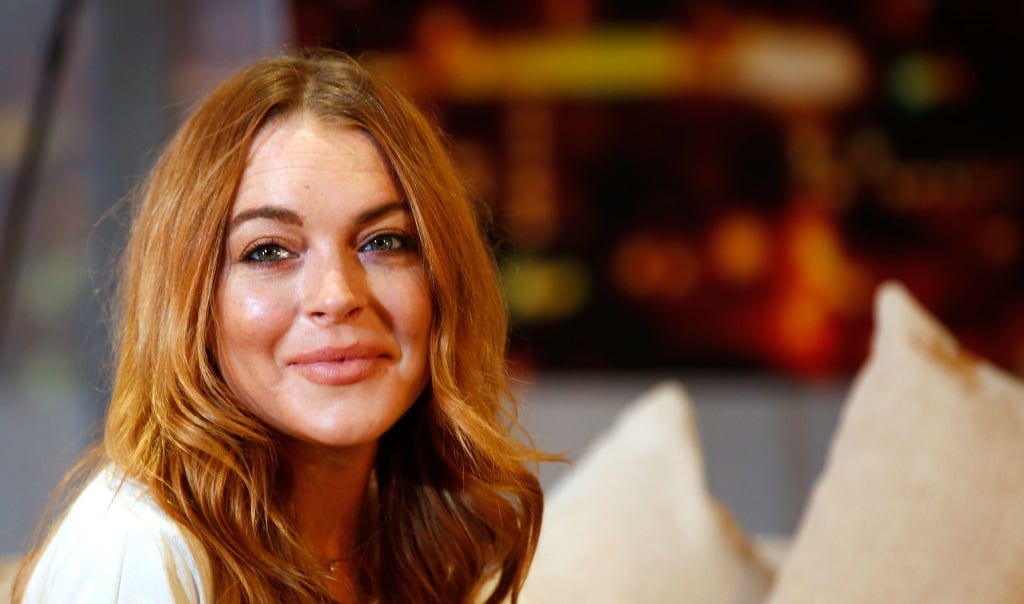 The actress has publicly struggled with addiction and had multiple run-ins with the law, so it's not surprising that she's hard to work with. According to The New York Times, Lohan regularly canceled appointments while working on The Canyons. She'd also reportedly get upset when filming certain scenes and then hide.
Things didn't go well while filming Liz & Dick either. "Producing a movie with Lindsay is not for the faint of heart," said producer Larry Thompson. He said working with her included "some serious challenges." He also claimed they made clauses in case she was in a car accident, violated her parole, and more, given her history.
Next: This actor's weird antics backfired.

23. Shia LaBeouf
The actor seemed to have a great career ahead of him after getting lead roles in blockbusters like Transformers. However, LaBeouf's career has slowed due to his behavior, including a fight with Tom Hardy on the set of Lawless. 
"There was definitely a fight between them," said director John Hillcoat. "It escalated to the point where they had to both be restrained. But I was very pleased to hear it didn't go that way because I would hate to see the outcome." Hardy said he was knocked out from the interaction.
When doing press for Nymphomaniac , LeBeouf put a brown paper bag over his head with the words "I Am Not Famous Anymore" on it. Despite his bizarre behavior, he still gets work.
Next: This singer/actress prioritized her roles over everything.

24. Lea Michele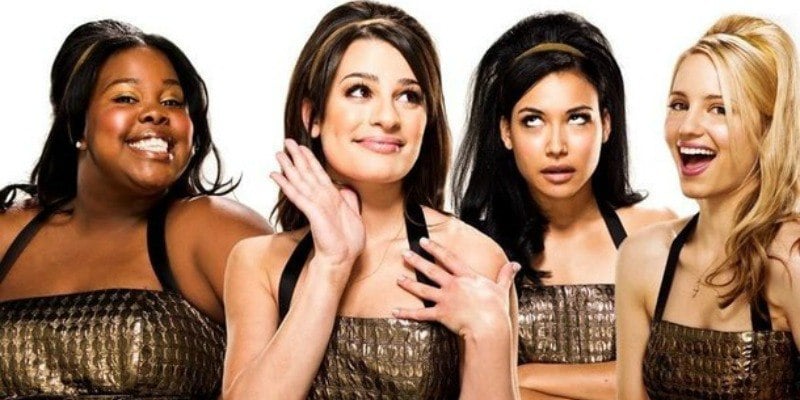 The Glee star reportedly has a big ego. Her former costar, Naya Rivera wrote a book and said the actress, "kept threatening to call SAG about the unsafe working conditions." Glee fired Rivera, who seems to blame Lea Michele for it. "So I guess you can throw a b*** fit, lock yourself in your trailer, stall production yet still allegedly find time to leak stories to the press," she wrote.
Michele currently works on the show Scream Queens, but ironically refuses to scream. "Ryan [Murphy] got me in a booth one day," she told Women's Health. "And I told him, 'I'm screaming like twice and then you're going to have to use it the whole season,' because I'm a singer."
Next: This actor proved that some insults will not be tolerated.
25. Isaiah Washington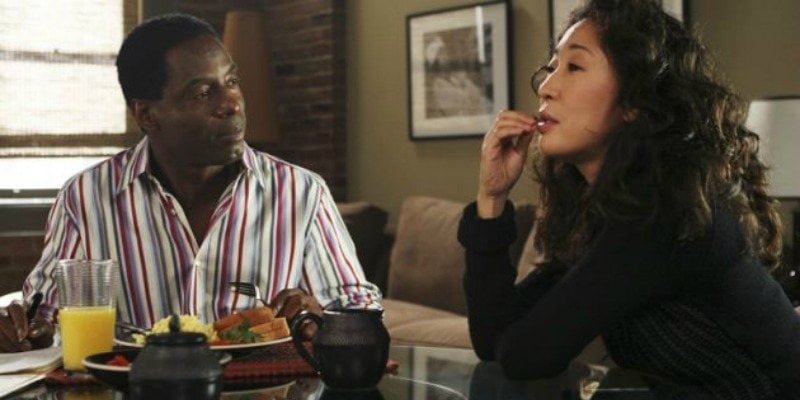 The actor played Dr. Preston Burke on Grey's Anatomy and was one of the show's important love interests. But things took a turn when he reportedly called his costar, T.R. Knight a "f****t" during an argument on-set. Knight later came out as gay. Washington would also argue with his co-star Patrick Dempsey, and the show wrote him off after the argument. He has rebounded, however, and currently acts on The 100.
Additional reporting by Nicole Weaver, Nathanael Arnold, and Kirsten Yovino.
Follow Jeff Rindskopf on Twitter @jrindskopf