The Most Dramatic TV Show Cast Changes of All Time
It's fairly common for television shows to lose or gain cast members throughout the run, and this is usually not such a big deal. But every once in a while, a cast change occurs that dramatically impacts the show forever. Typically, the impact is a negative one. However, it's not unheard of for a show to add or lose cast members, only to actually improve.
Here's a look at some instances where cast changes dramatically affected a show, either positively or negatively, leading up to the most dramatic instance ever. We're going to focus specifically on examples where cast members left or arrived on a show all at once; most of the original cast of Grey's Anatomy gradually leaving the show over many years, for example, wouldn't count.
15. Once Upon a Time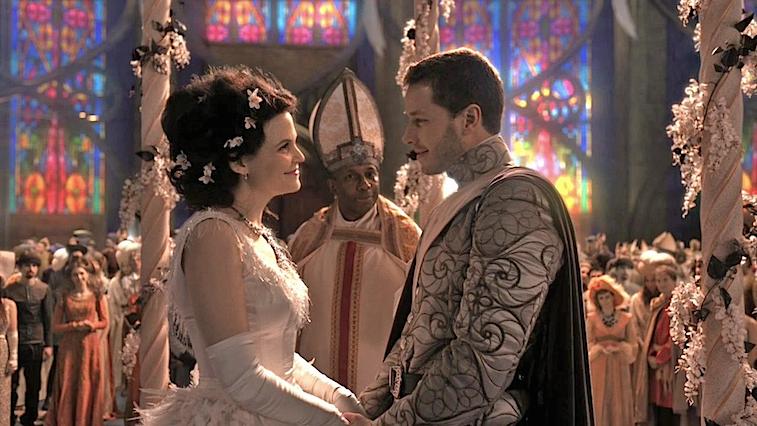 Six main cast members left at the end of the sixth season.
Many fans of Once Upon a Time already felt like the show was going downhill by the end of Season 6. Then, it was announced that Jennifer Morrison, Ginnifer Goodwin, Rebecca Mader, Josh Dallas, Jared S. Gilmore and Emilie de Ravin would all be leaving the show as regulars. Morrison played the show's lead character.
For Season 7, some new actors were brought in, including Dania Ramirez and Gabrielle Anwar. But it wasn't enough to save the show, as Once Upon a Time's seventh season would wind up being its last.
Next: This show lost a main cast member right away.
 14. NYPD Blue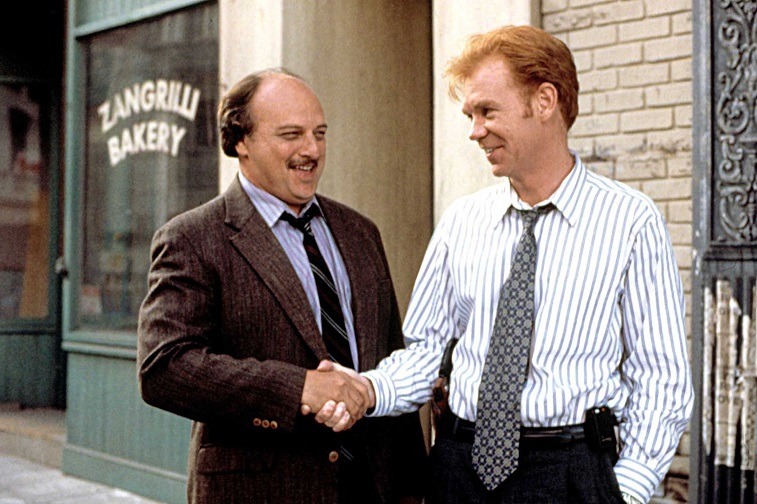 David Caruso left during the second season.
A lot of times, if a lead character exits a show, it's near the very end of its run. But here's an interesting example where the exit took place almost right away.
NYPD Blue's first season was built around the character of John Kelly, played by David Caruso. But Caruso wanted to go, and so John Kelly leaves in Season 2 with the show shifting focus to an ensemble cast.
This is also one instance where a show lost its main star and proceeded to do just fine; NYPD Blue ended up lasting 12 seasons.
Next: This show had a big cast change for a tragic reason.
13. 8 Simple Rules for Dating My Teenage Daughter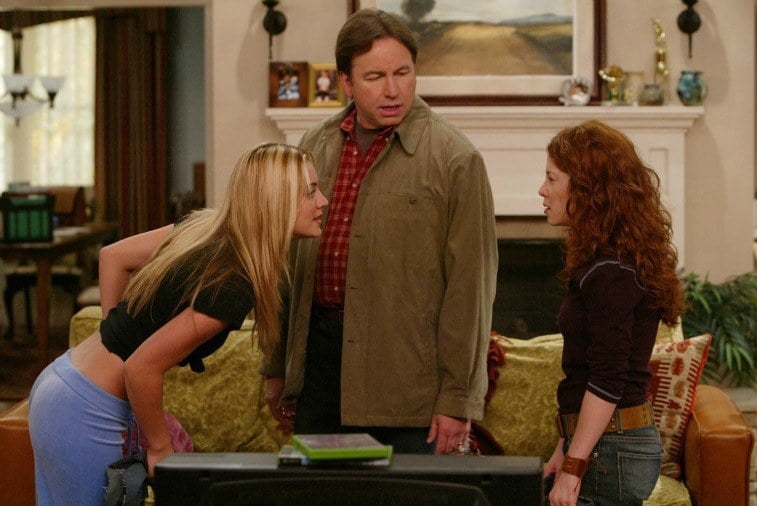 The main character was written out after the actor died in real life.
John Ritter played Paul Hennessy, the main character of 8 Simple Rules for Dating My Teenage Daughter, for a little over a season. But sadly, four episodes into Season 2, Ritter died of a heart attack.
Rather than recasting the character, a decision was made to actually kill off Paul within the show, and this would wind up dramatically shaping the show's second season. 8 Simple Rules lasted another two seasons, getting canceled at the end of Season 3.
Next: This cast change was actually a positive one.
12. Parks and Recreation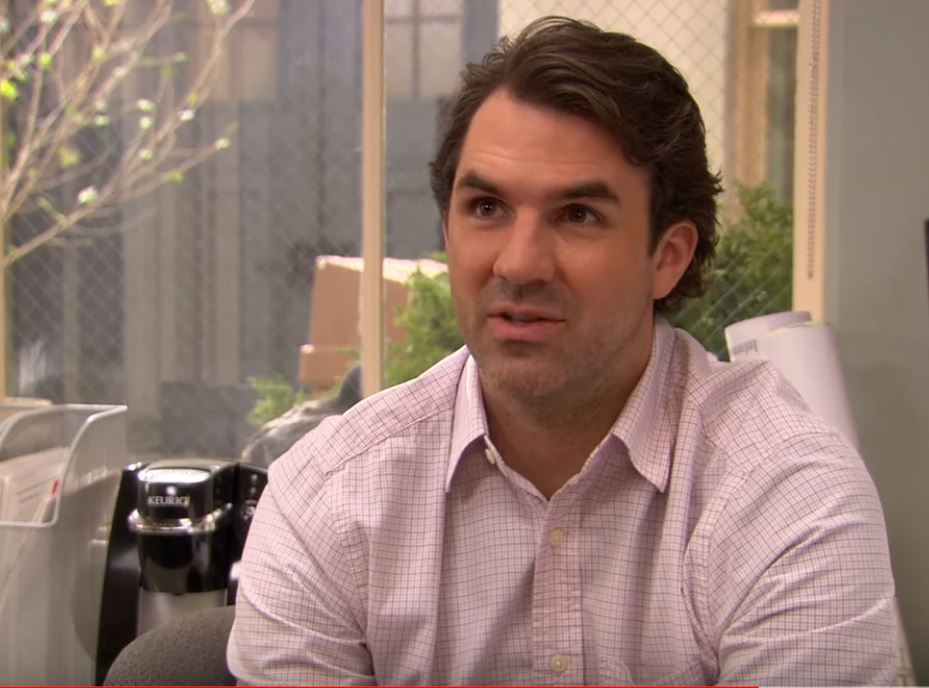 Paul Schneider exited the series at the end of the second season, and Adam Scott and Rob Lowe entered.
Here's one example of a show making some big cast changes and it working out perfectly. At the end of the second season of Parks and Recreation, Paul Schneider departed as Mark Brendanawicz, one of the lead characters. He was effectively replaced by Adam Scott and Rob Lowe, who entered as Ben Wyatt and Chris Traeger respectively.
Schneider wasn't terrible as Mark, but he was a bit bland. On the other hand, Ben and Chris were fantastic additions, and the romance between Ben and Leslie would wind up becoming a driving force of the show. It's now difficult to imagine that Parks ever existed without these characters, which is the sign of a great cast change.
Next: This show shouldn't have continued after losing its main character. 
11. The Office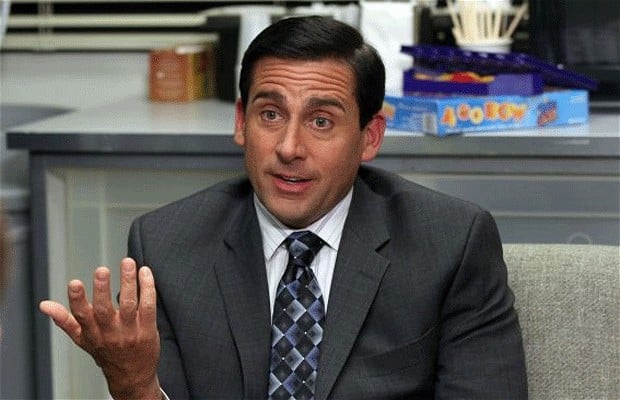 Steve Carell left at the end of the seventh season.
Steve Carell decided during the seventh season of The Office that he wanted to quit playing Michael Scott. One would assume that this would spell the end of the show, considering Michael is the series' main character.
But instead, Carell was given a grand exit near the end of the seventh season, and the show actually continued for two seasons after that. The introduction of new characters like Robert California wasn't enough to fill the void, and ratings declined significantly between Season 7 and Season 8.
Next: This show benefited from major cast changes.
10. Lost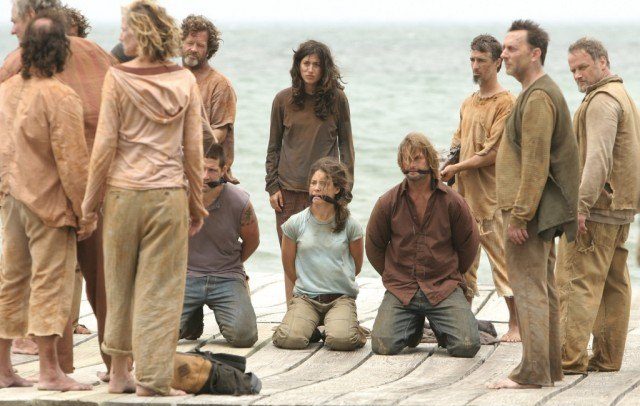 Henry Ian Cusick and Michael Emerson joined the show in Season 2.
Lost is another example of a show that dramatically improved as it shook up the cast; it actually did so many times. But there are two additions that had by far the biggest impact on the show: Henry Ian Cusick joining as Desmond Hume, and Michael Emerson joining as Benjamin Linus, both in Season 2.
Desmond and Ben eventually became two of the most important characters in the entire series. So it's now hard to believe that they weren't always a part of the show.
Next: Fans were really upset when this character left.
9. That '70s Show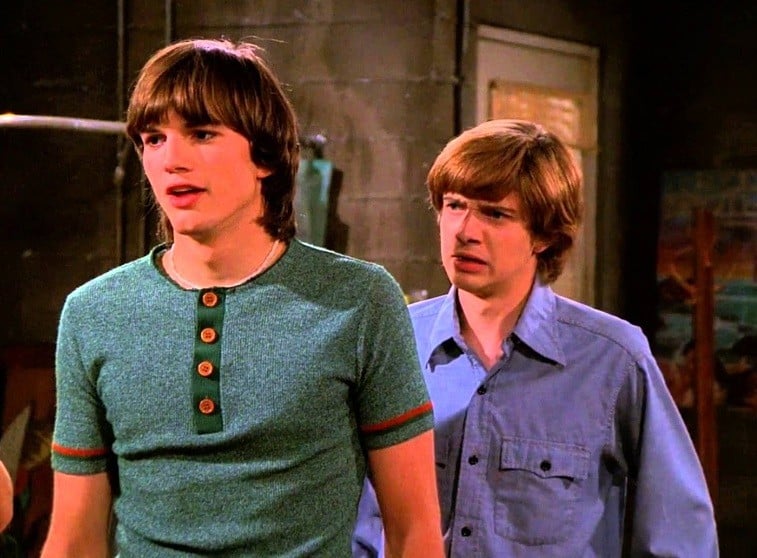 Topher Grace and Ashton Kutcher left at the end of the seventh season.
Another case of a comedy losing its lead was That '70s Show. Although the show is an ensemble, the main character was always Eric, played by Topher Grace. But Grace decided to leave the sitcom at the end of the eighth season. Ashton Kutcher also left after the first four episodes.
With Season 8, a new character, Randy Pearson, is introduced in an attempt to fill the void. But viewers hated the character, and the show did not make it to Season 9.
Next: This show dramatically shifted focus during its second half. 
8. Cheers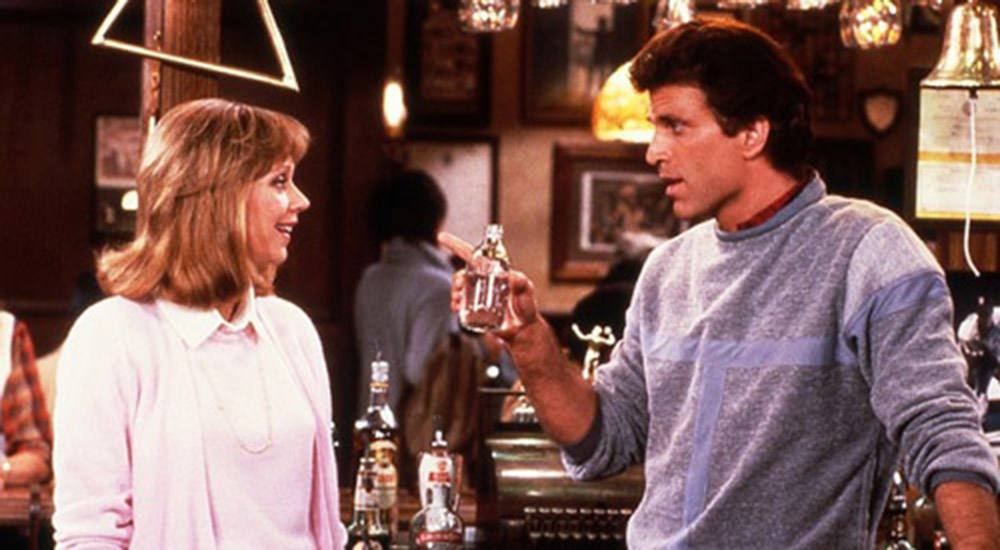 Shelley Long left at the end of the fifth season.
Throughout the first five seasons of Cheers, the show was largely defined by the characters of Sam and Diane; the will-they-won't-they romance was the driving force of the show. But then actress Shelley Long decided she wanted to leave to pursue a movie career, and so Diane had to be written out.
A new character played by Kirstie Alley replaced her. The immediate reaction was fairly negative, but Rebecca soon began to grow on fans, and Cheers ended up running for more seasons without Diane than with her.
Next: This is a fairly famous instance of an actor being recast. 
7. Bewitched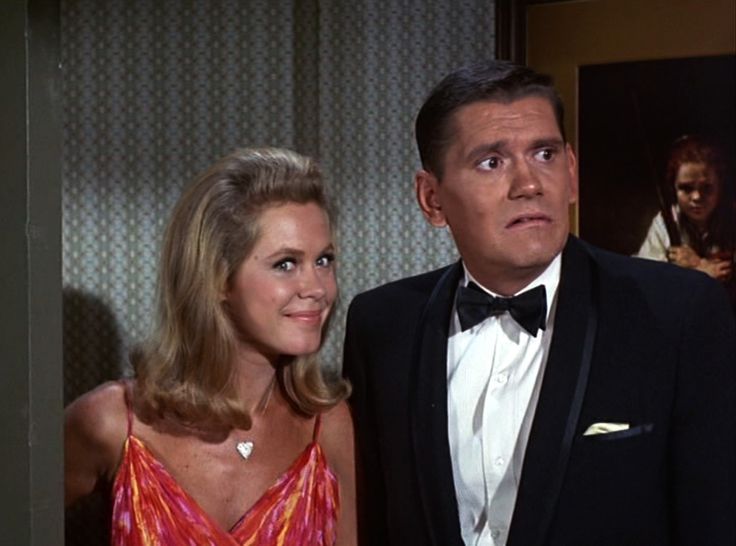 Dick York left at the end of the fifth season.
Among the most famous examples in television history of an actor leaving a show has got to be Dick York on Bewitched. York played Samantha's wife Darrin for the show's first five seasons. However, he unfortunately suffered a back accident while filming a movie, and that made him unable to continue on the show.
Beginning with Season 6, a new actor, Dick Sargent, was brought in to play the same character. Ratings began to decline after that, and the show was canceled at the end of the eighth season.
Next: This show actually fired one of the lead characters.
6. Three's Company
Suzanne Somers was fired after asking for a raise. 
For the first four seasons of Three's Company, one of the main cast members was Chrissy Snow, played by Suzanne Somers. In between Season 4 and 5, contract negotiations took place, with Somers asking for a raise that CBS didn't want to give her.
The result was pretty bizarre: for most of Season 5, Somers did appear, but only for about a minute of any given episode, with her character going home to take care of her mother but calling her friends sometimes. However, for Season 6, Sommers just left entirely.
Next: One of the lead characters of this show was killed off for a weird reason.
5. Kevin Can Wait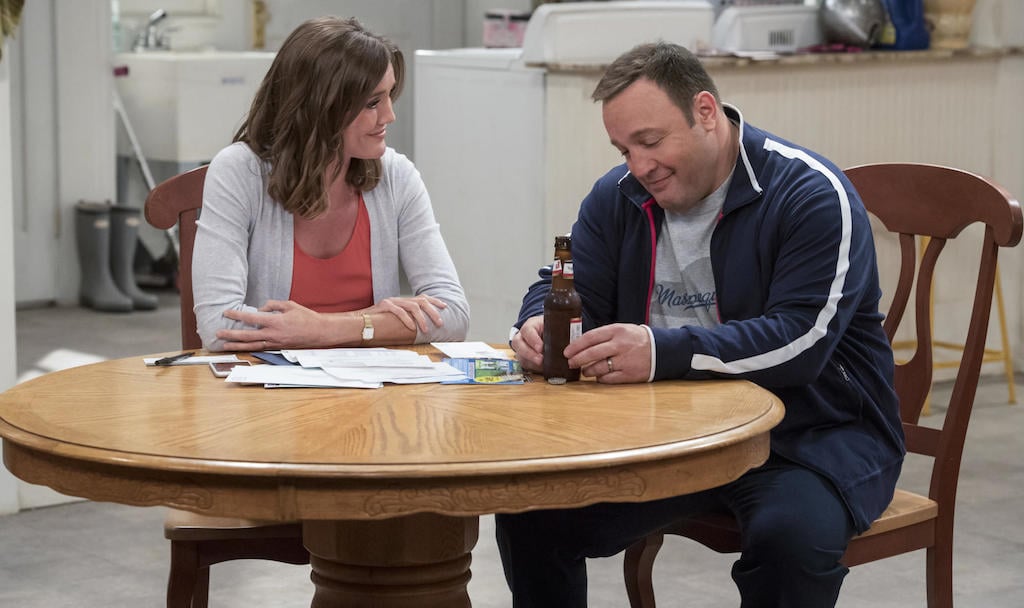 The show fired Erinn Hayes, the actress who played Kevin's wife.
By the end of the first season of Kevin Can Wait, star Kevin James says that he and the writers were "literally just running out of ideas." So the show's creators came to a baffling decision. They would fire Erinn Hayes, who played James' love interest on the show, and replace her with Leah Remini, James' former King of Queens co-star.
Viewers were not happy, both because Hayes was fired for no fault of her own and because her character was killed off and her death was treated as a joke. CBS ended up canceling Kevin Can Wait at the end of Season 2, with the network conceding that killing off Donna might have been a mistake.
Next: The actress who plays one of the title characters of this show was fired.
4. Laverne & Shirley
Cindy Williams, who starred as Shirley, was fired near the end of the show's run.
Cindy Williams starred for eight seasons as one of Laverne & Shirley's title characters, Shirley Feeney. During the production of the seventh season, Williams became pregnant and asked Paramount for some pretty reasonable accommodations on set, like asking for the day off on her due date. Paramount refused and instead fired Williams from the show.
Within the show, it's explained that Shirley went overseas with her husband. Laverne & Shirley would only end up lasting one more season without her.
Next: This actor was fired after bad off-set behavior.
3. Two and a Half Men
Charlie Sheen left at the end of the Season 8.
Two and a Half Men really was Charlie Sheen's show, and he was the top-billed star in it. But after some bad off-camera behavior, CBS fired Sheen from the series. For Season 9, the network brought in Ashton Kutcher as a new character. Kutcher was clearly a good choice, as the show continued for another four seasons after that. However, not all fans were happy.
There was no love lost between Charlie Sheen and creator Chuck Lorre, and the show ends up making a complete joke out of Sheen's departure, killing off his character, only to have him return and then die for real by having a piano fall on his head.
Next: This actor was fired from a show due to some disturbing allegations. 
2. House of Cards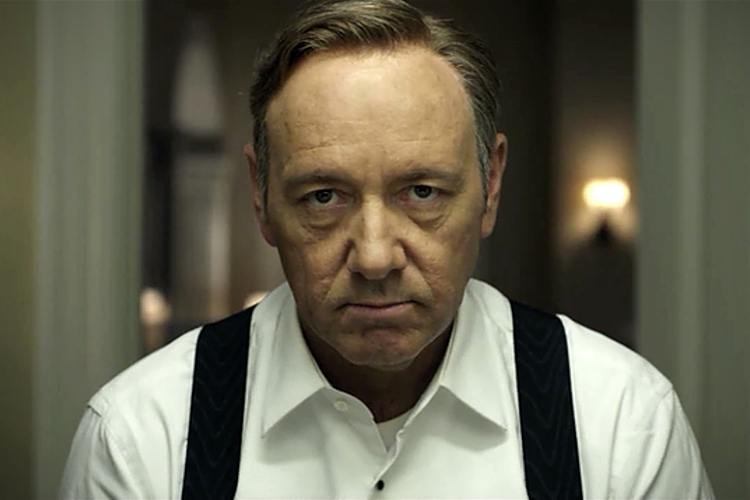 Kevin Spacey was fired in between Season 5 and 6.
House of Cards' sixth season was in production in October 2017 when Kevin Spacey was accused of sexual misconduct. Netflix shortly announced that the show would return for a sixth season, but it would be without Spacey's character.
This was a major bombshell, especially because Spacey's Frank Underwood was the lead of House of Cards; the entire series revolved around him.
Next: This show was actually given a new name after the lead actress was fired. 
1. Valerie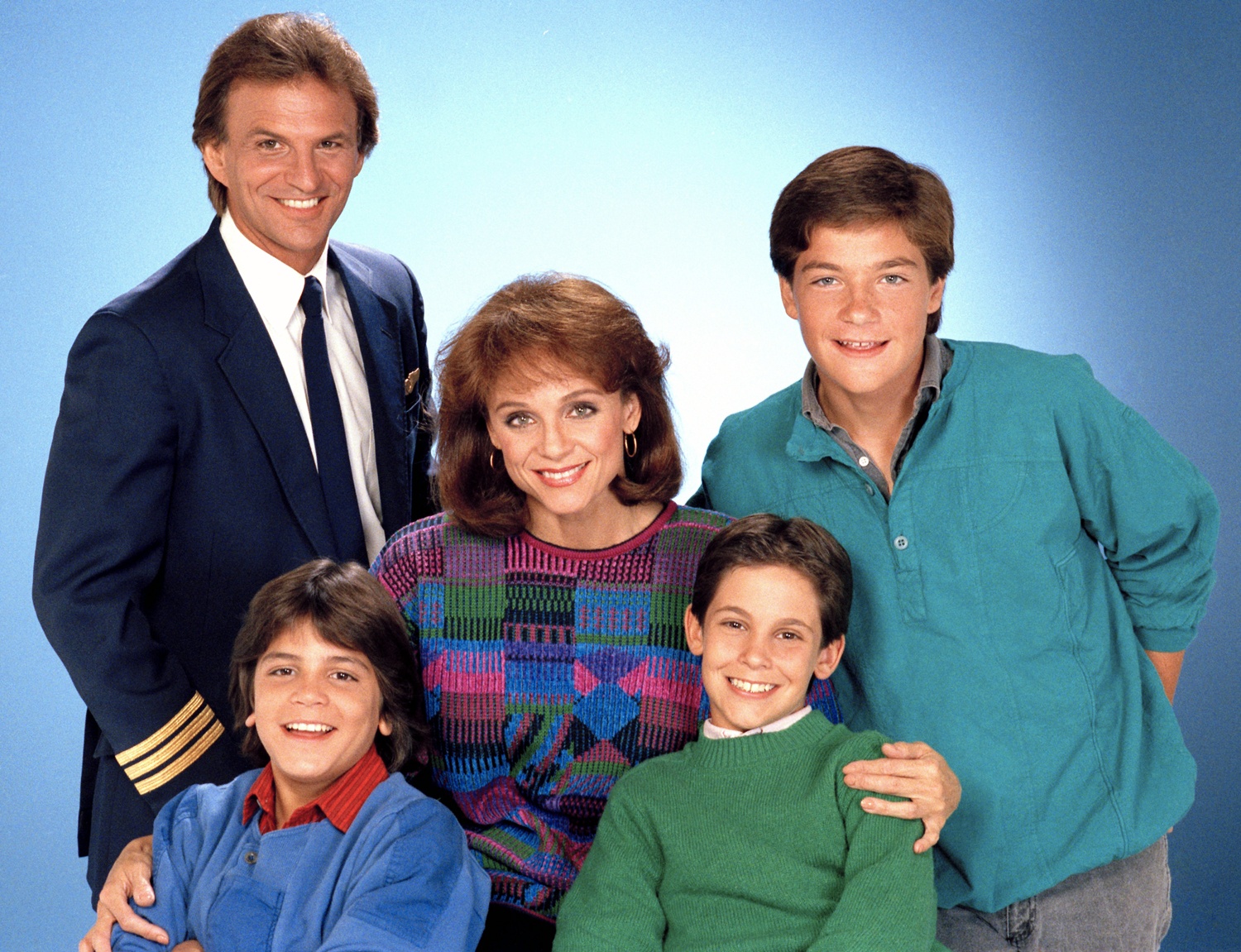 The show killed off the title character and replaced her with her sister.
For two seasons, Valerie Harper played the titular character Valerie Hogan on the NBC sitcom Valerie. But after Season 2, Harper began asking for a raise and going on strike when she didn't get it.
So when Valerie returned for its third season, the show's title character was dead; it's explained that Valerie died in a car accident; Sandy Duncan was brought in as Valerie's sister, and the show was renamed Valerie's Family. For Season 4, the show was rebranded again, this time being called The Hogan Family.
Harper would later end up winning a wrongful termination suit against NBC, getting $1.4 million.
Check out The Cheat Sheet on Facebook!