The Most Expensive Gift Cardi B Has Ever Given Offset Is Bizarre and a Complete Powerplay
What do you get the person who has everything? It's a classic dilemma, especially around the holidays. Apparently it's especially hard to buy for the super-rich. Celebs like Offset and Cardi B already have everything they could ever need or want. 
They're both multi-millionaires, so there's not much they can't buy for themselves. That means the couple has to get creative with gifts.
Recently, Cardi was faced with the challenge of buying Offset a birthday gift. What she came up with was wildly original. It was also a great way for Cardi to flaunt a little. 
Cardi B gave Offset a fridge full of cash
We never knew how much cash could fit in a refrigerator. It's just not something that's come up before. Apparently at least $500,000 can comfortably fit inside a fridge. We know that now for sure, because that's what Cardi gave Offset. A fridge full of half a million dollars in cash.
Cardi filmed the big reveal and posted it on Instagram. Surprisingly, $500K doesn't take up as much space as you would think. True, it looks like a very wide fridge, but the money is all lined up on the back of one shelf.
Offset doesn't need the money, and he told Cardi as much. In the video, he can be heard saying: "You don't have to give me this money."
But Cardi wanted to give Offset something, and apparently the young mother was out of ideas. She says she has to give him something, and he already has everything he could ever want.
She said: "You could buy a car, you could buy more clothes, you could buy jewelry, you could buy me more Birkin bags. You could do whatever … you want." 
Offset can't stop laughing in the video. He's clearly touched by the gift, even if he doesn't need the money.
Offset has gone all out for Cardi B before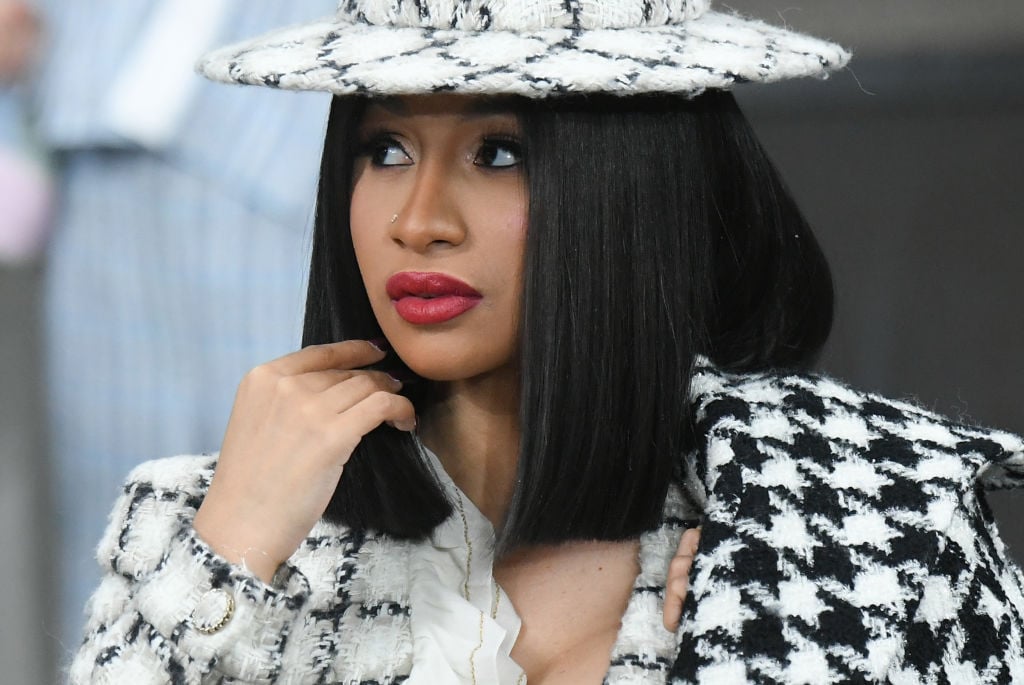 Fans of the "Bodak Yellow" rapper know her relationship with Offset has had its ups and downs. Offset was caught cheating on Cardi, and it seemed like she ended things for good.
The Migos member did everything possible to get her back. He spared no expense. He sent her shoes, jewelry, and collectible designer bags. He spent over $15,000 on the Birkin bag alone.
It must have worked because Cardi ended up taking him back. Despite the fact that she was heartbroken over his infidelity, she wants to work things out with Offset.
For Cardi, their relationship was too good to throw away. It's worth another shot, and lately, things have been working really well. Plus that means Cardi and Offset will get to raise their daughter, Kulture, together.
Even though he's already won her back, Cardi made it clear she's okay with more bags. She told Offset he could use some of the cash to buy her more Birkins. Even though the bags were expensive, $15,000 seems like nothing compared to the half-million in cash that Cardi gave Offset. 
Did Cardi B get the idea from a Pepsi commercial?
Cardi has appeared in Pepsi commercials before. Last year's Super Bowl featured a commercial with Cardi, Steve Carell, and Lil John. It was a fan favorite, and now Cardi is in another one.
There are a few variations on the holiday-themed commercial. The gist is that Pepsi is giving away cash to its fans because that's the gift that everyone really wants. It sounds like Cardi may have been inspired by her Pepsi campaign to give Offset the perfect present: cold hard cash.