The Most Insane Things Chrissy Teigen Has Said About Pregnancy
Chrissy Teigen has defined what it looks like to live your best life. From stellar modeling campaigns, an iconic cookbook, and a stunning family with her musician hubby John Legend, Teigen lives her life out in the open, and she isn't afraid to be super transparent when things go awry.
Teigen and Legend already have a young daughter named Luna Simone, and recently welcomed a second child, a son named miles. But before giving birth, Teigen, who is obviously a national treasure, wasn't afraid to tell the truth about pregnancy. Here are the most insane things she said.
On her most beloved pregnancy activities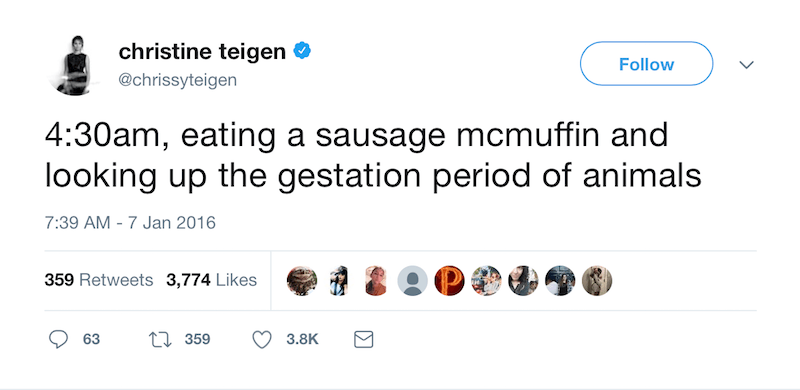 Honestly, if you're going to grow an entire human being in your womb, we think you have the right to do pretty much whatever you'd like. Luckily, Teigen cares enough about us all to share some of her favorite pregnancy activities.
She took to Twitter to say, "4:30am, eating a sausage McMuffin and looking up the gestation period of animals."
Next: Shrugging off the pregnancy pounds 
Mac and cheese is life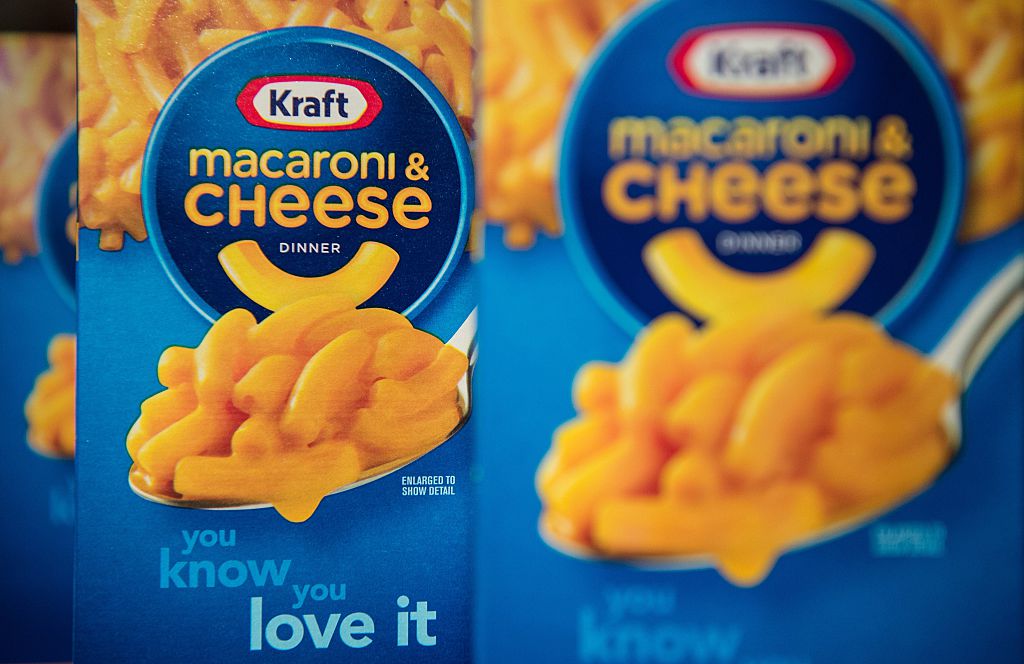 We all know that Teigen adores food and if you're going to indulge in lush dishes, what better time is there to do so than during pregnancy?
Teigen tweeted her love for Mac and Cheese saying, "Kraft makes a "thick and creamy" version of their original mac and cheese but why not just replace the original with it? It's infinitely better. Yes I have gained 38 pounds so far in this pregnancy thank you for asking."
Next: The worst thing about pregnancy
Those absurd apps
Since we live in the 21st century, expectant mothers can follow every single moment of their pregnancies documenting their feelings and symptoms on various pregnancy apps. However, if you've ever used one of these apps or even seen them, you know that the terminology used for unborn babies is more than a little ridiculous.
Teigen told Marie Claire, "'The most annoying part of pregnancy is the fruit and veg sh*t: "Your baby is 6 inches. A pineapple!" What the f**k grocery store we at?'
Next: Sibling wars 
On the fear of sibling rivalry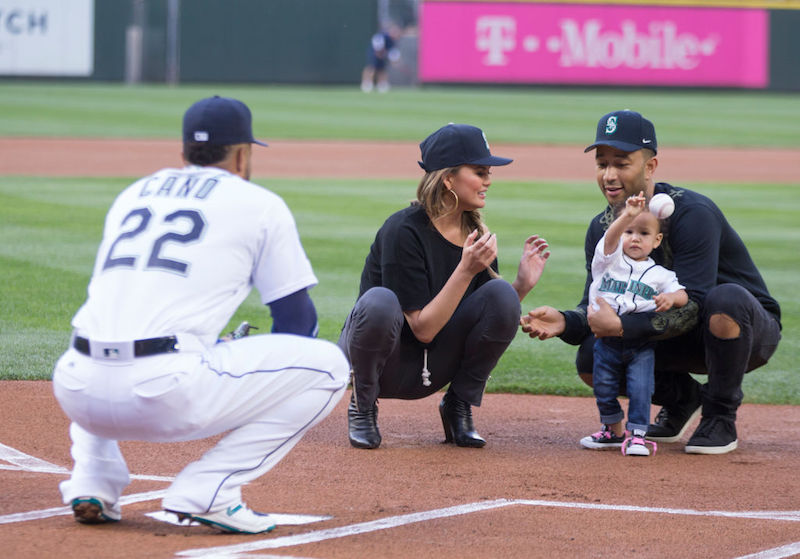 Teigen will soon be rangling two little ones, which will be a massive change not just for her and Legend, but also for the delightful Luna. Since the Cravings author is good friends with Kim Kardashian, she knows that there may be a chance that Luna doesn't enjoy her little brother. After all, North is no fan of her little brother, Saint.
However, Teigen also seems to understand her daughter's potential feelings. She got on Twitter and shared, "I'm scared Luna is gonna hate her baby brother because I have a really hard time welcoming new bravo cast members."
Honestly, fair.
Next: Shutting down the trolls
When she told people to get out of her uterus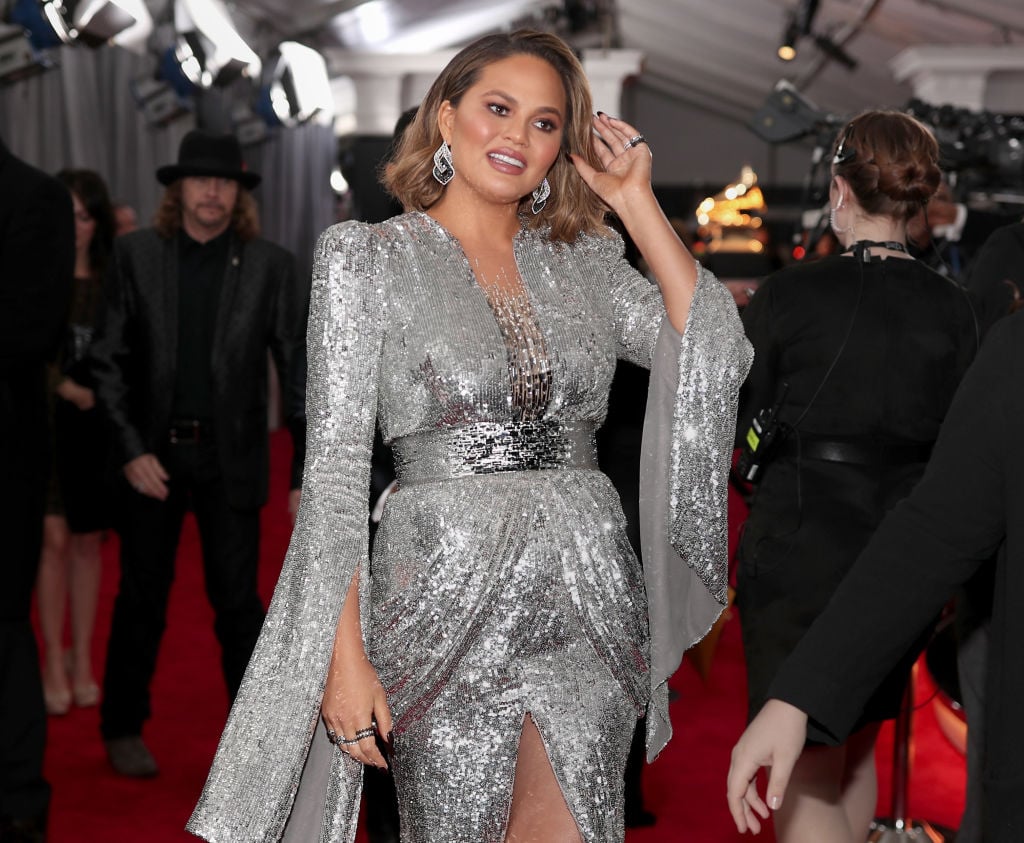 Since she's a celebrity, Teigen has been subjected to invasive questions and creepy people who simply should mind their own business. Though she's been open about her fertility struggles and her decision to conceive through IVF, that doesn't mean people have the right to be gross.
Luckily, the Lip Sync Battle host has no problem putting their people in their place. She clapped back on Twitter saying, "I did IVF. One at a time. It isn't twins. I can see the damn thing. Get out of my uterus!"
Next: Delightful sneezes
The infinite pleasures of sneezing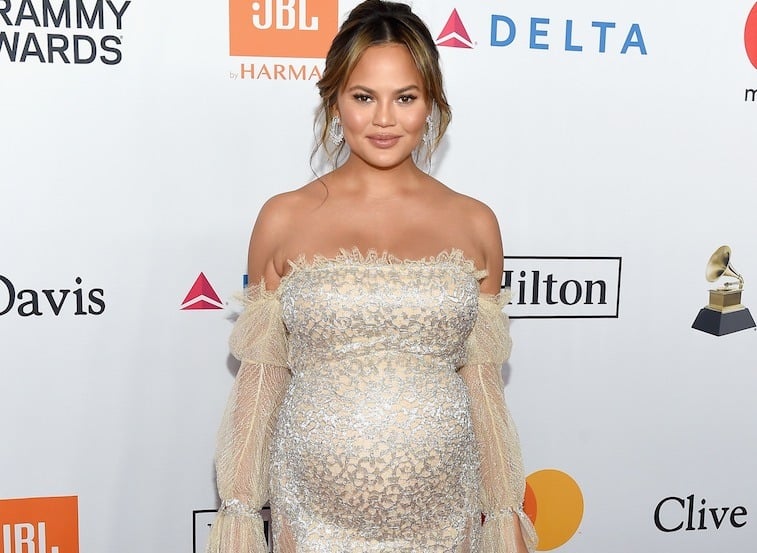 With all of the hormones and changes, pregnancy is bound to unleash tons of symptoms on your body, some better than others. Teigen has been open about the dreadful headaches that she's experienced, but she also seems rather pleased with her pregnancy sneezes.
She said, "My pregnancy sneezes are massive and extremely pleasurable."
Next: Ignoring the haters
Not standing for the mom-shaming
Unfortunately, in our society, as soon as a woman announces that she's pregnant, she's subjected to the rude and nasty opinions of others who choose to parent differently. Luckily, Teigen is no pushover and won't stand for such nonsense.
After sharing a photo of a delicious bowl of Cap'n Crunch mixed with Fruity Pebbles, some troll decided to tell her that her cereal choices weren't good for her unborn child. Teigen was having none of that. She tweeted, "If you wanna give me unsolicited baby advice on the damn cereal I eat/what I wear u better unlock your profile so I can see your perfection."
Next: Life suckers 
The worst parts of pregnancy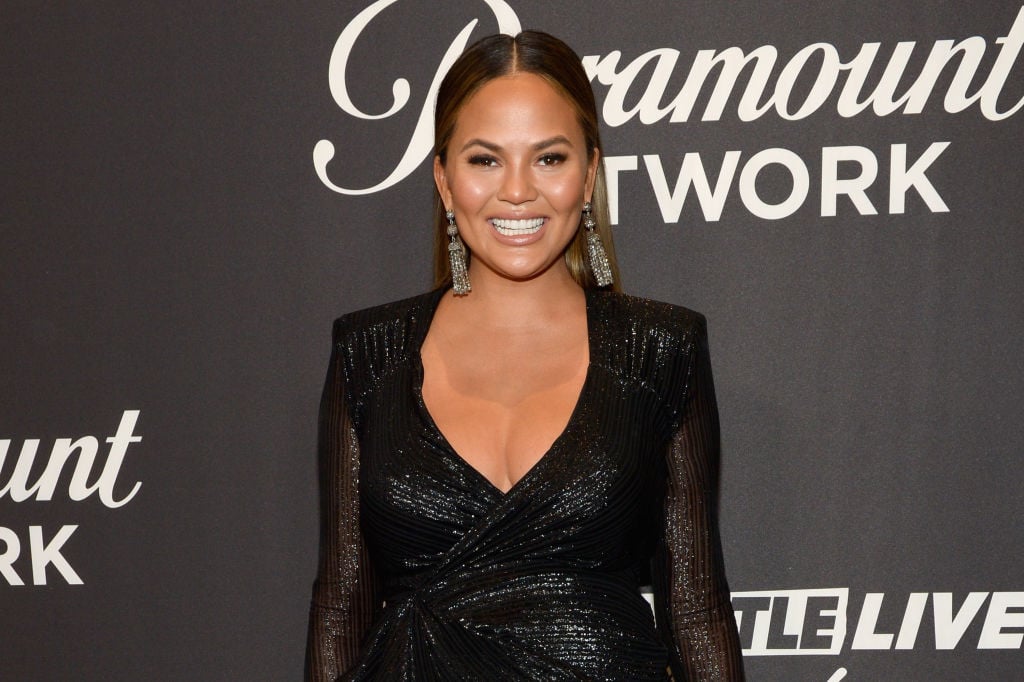 As amazing as it is to grow a life inside of you, pregnancy can also be the pits. Teigen kept it real when she reminded us all that pregnancy isn't always glamorous.
She took to Twitter to express her feelings saying, "This baby is sucking the life from me. Drinking my water, making me dry. Eating my food, making me hungry. Taking my health, making me sick. Why do we create these monsters they want us dead."
Follow Aramide on Twitter @midnightrami.
Check out The Cheat Sheet on Facebook!