The Most Inspiring Ellen DeGeneres Moments Of All Time
Ellen DeGeneres is constantly making us laugh, but beyond that, she also continues to use her platform to make the world a better place. On an almost daily basis, the talk show host inspires millions with her random acts of kindness and with her support for countless important causes, from specific political legislation to just a general desire to promote positivity and kindness.
DeGeneres is so kind and giving that it's difficult to narrow down every great thing she's done into one list. But here's a look at some moments from the comedian's career that left us particularly inspired, including the surprising way she used her Oscars hosting gig to do some good (page 8) and the moment that brought DeGeneres herself to tears (page 2).
15. When she helped pay off a teacher's debt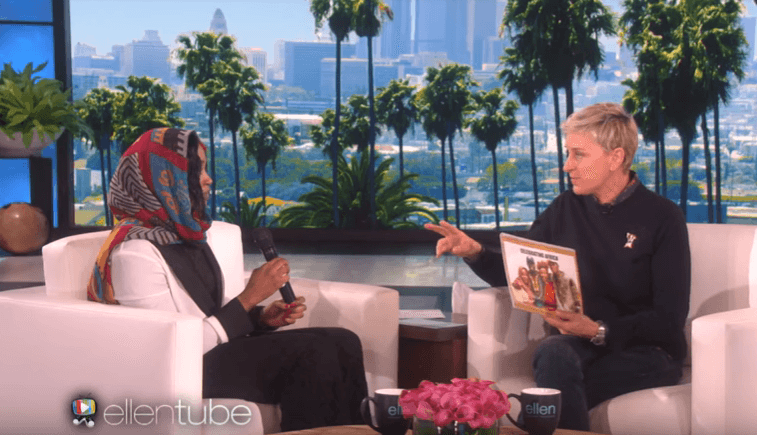 In February 2017, DeGeneres highlighted the story of Ekhlas Ahmed, a refugee from Sudan; she had sent the comedian a letter about how watching The Ellen DeGeneres Show helped her learn English. DeGeneres brought her on and mentioned the fact that Ahmed has over $20,000 in debt.
So DeGeneres announced that with the help of Shutterfly, the show would be giving Ahmed a check for $22,000, paying off all of her debt. They also decided to sell a calendar Ahmed had made in the Ellen store, with Ahmed getting all the proceeds.
Next: DeGeneres made this family's Christmas much brighter.
14. When she gave a struggling family $30,000 worth of Christmas gifts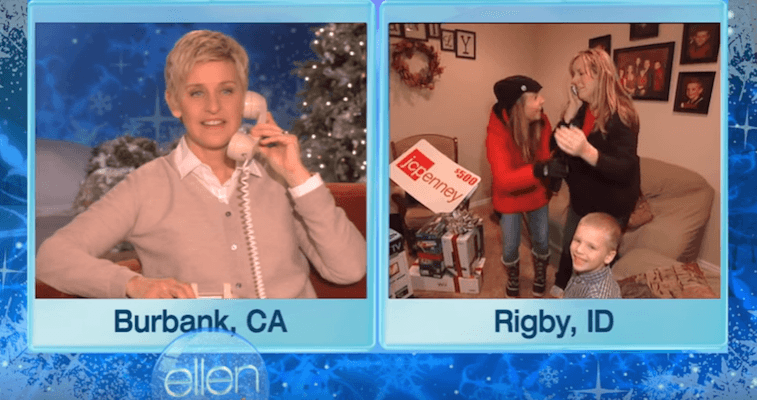 Every December, DeGeneres does a segment throughout the month called 12 Days of Giveaways; she gives out a whole bunch of prizes, with each one usually being worth a few thousand dollars.
But back in December 2011, DeGeneres received a letter from a family that was struggling. So DeGeneres decided to surprise this family by giving them every single gift from the entire 12 days of giveaways. All in all, the gifts totaled nearly $30,000 in value.
Next: The incredible surprise that DeGeneres had in store for a military spouse.
13. When she organized a surprise military reunion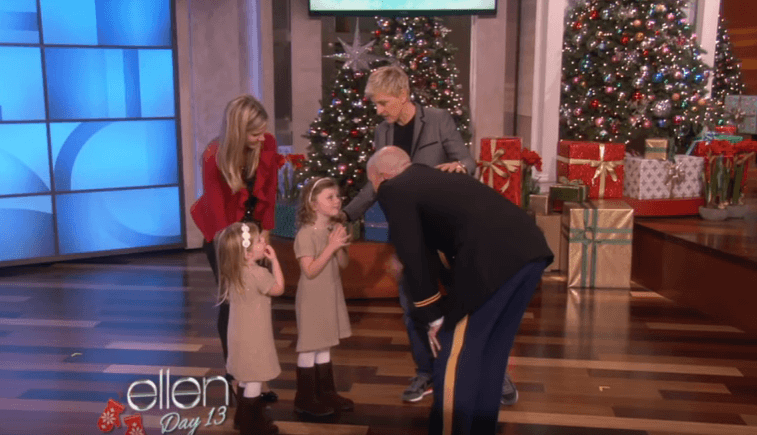 In December 2013, DeGeneres brought up a fan of the show, Jen Lackey, whose husband was in the military and was not going to be home for Christmas. At least, that's what she thought.
First, DeGeneres surprised Lackey with a video message from her husband. This was during Ellen's 12 Days of Giveaways, so DeGeneres led Lackey to believe she was just going to get one of the regular Christmas gifts. But instead, she got something much better, as Lackey's husband — who she thought she would not see until after Christmas — came out, and she was left in tears.
Next: DeGeneres surprised her famous guest by raising over $1 million for this cause.
12. When she raised $1 million for the Children's Hospital of Los Angeles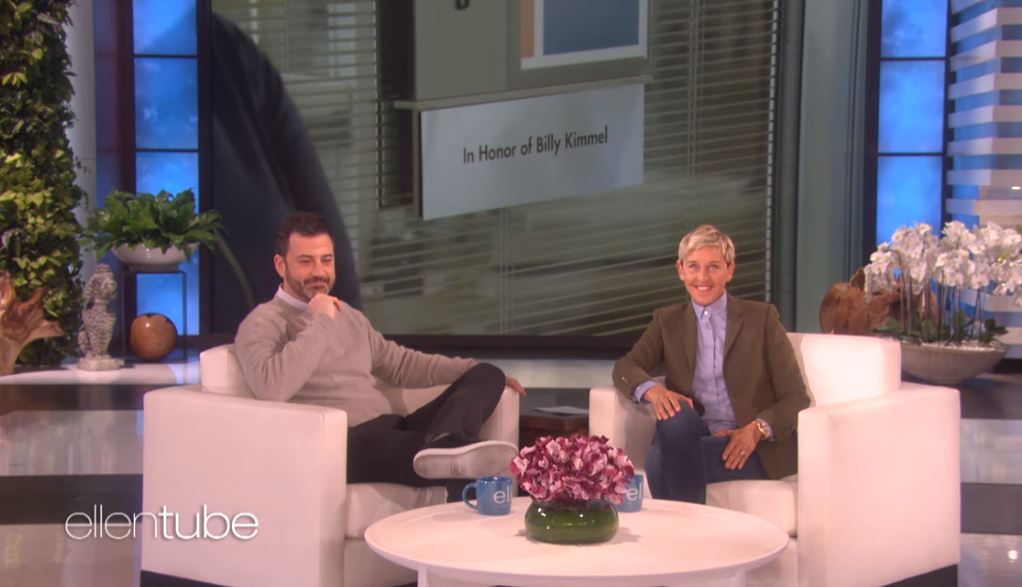 The Children's Hospital of Los Angeles received a lot of attention in 2017 after doctors there saved Jimmy Kimmel's son, Billy, who required open heart surgery. After this happened, DeGeneres helped raise $1 million for the hospital.
Then, in February 2018, DeGeneres had Jimmy Kimmel on her show, and she surprised him by revealing that she had named a room at the hospital after Billy.
Next: DeGeneres spoke out about this important political issue.
11. When she spoke out against Proposition 8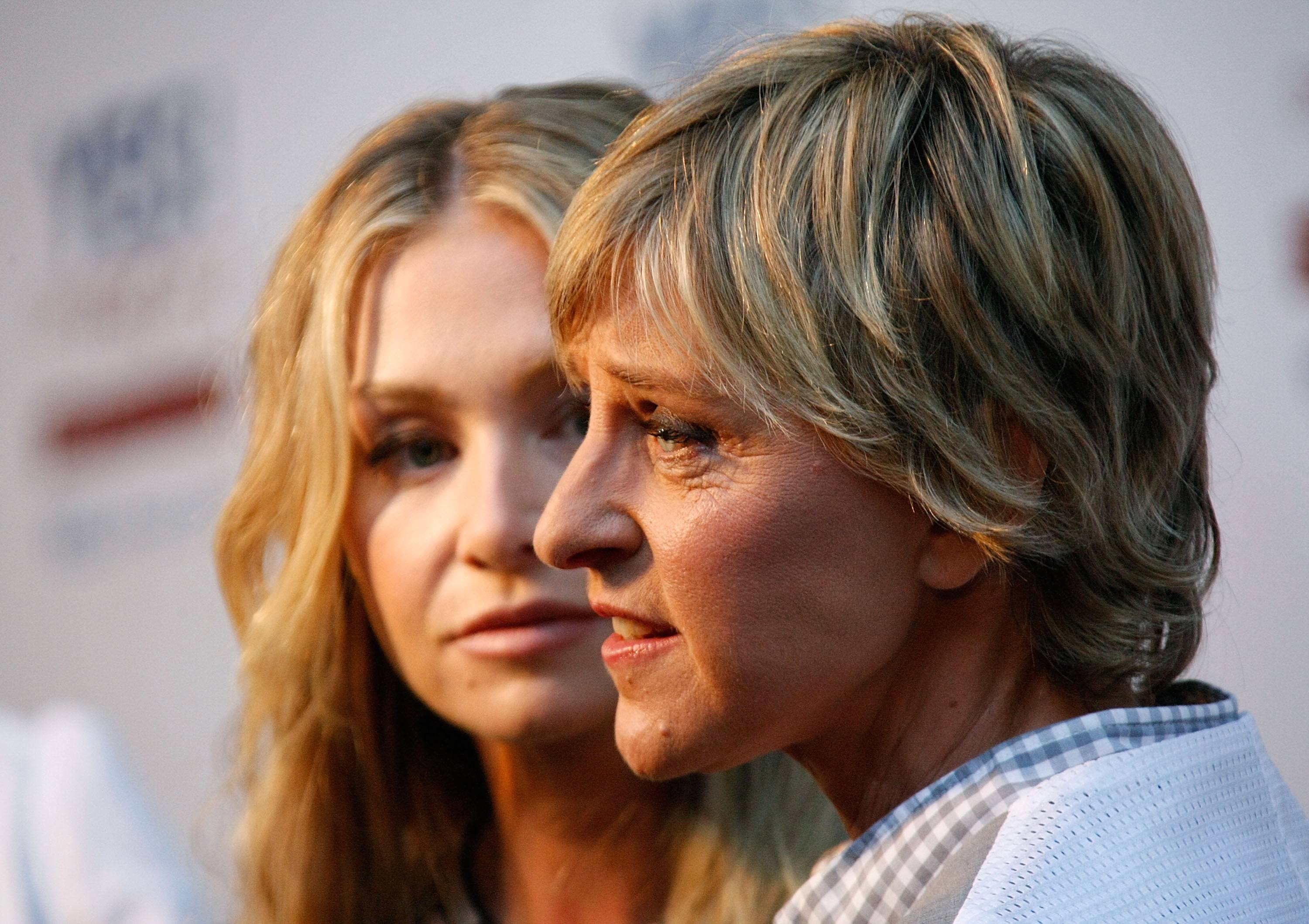 DeGeneres' show definitely isn't one of the most political on TV, but she did speak out on an important issue in 2008. That was the year California passed Proposition 8 to make same-sex marriage illegal.
In addition to speaking against the legislation on her show, she took things a step further by writing an unofficial Supreme Court brief, in which she mixed in her trademark humor. She said:
Portia and I have been married for 4 years and they have been the happiest of my life. And in those 4 years, I don't think we hurt anyone else's marriage. I asked all of my neighbors and they say they're fine. But even though Portia and I got married in the short period of time when it was legal in California, there are 1,138 federal rights for married couples that we don't have, including some that protect married people from losing their homes, or their savings or custody of their children.
When the Supreme Court ultimately ruled Proposition 8 unconstitutional, DeGeneres celebrated the decision.
Next: DeGeneres made this big donation after a hurricane. 
10. When she donated money to Hurricane Harvey relief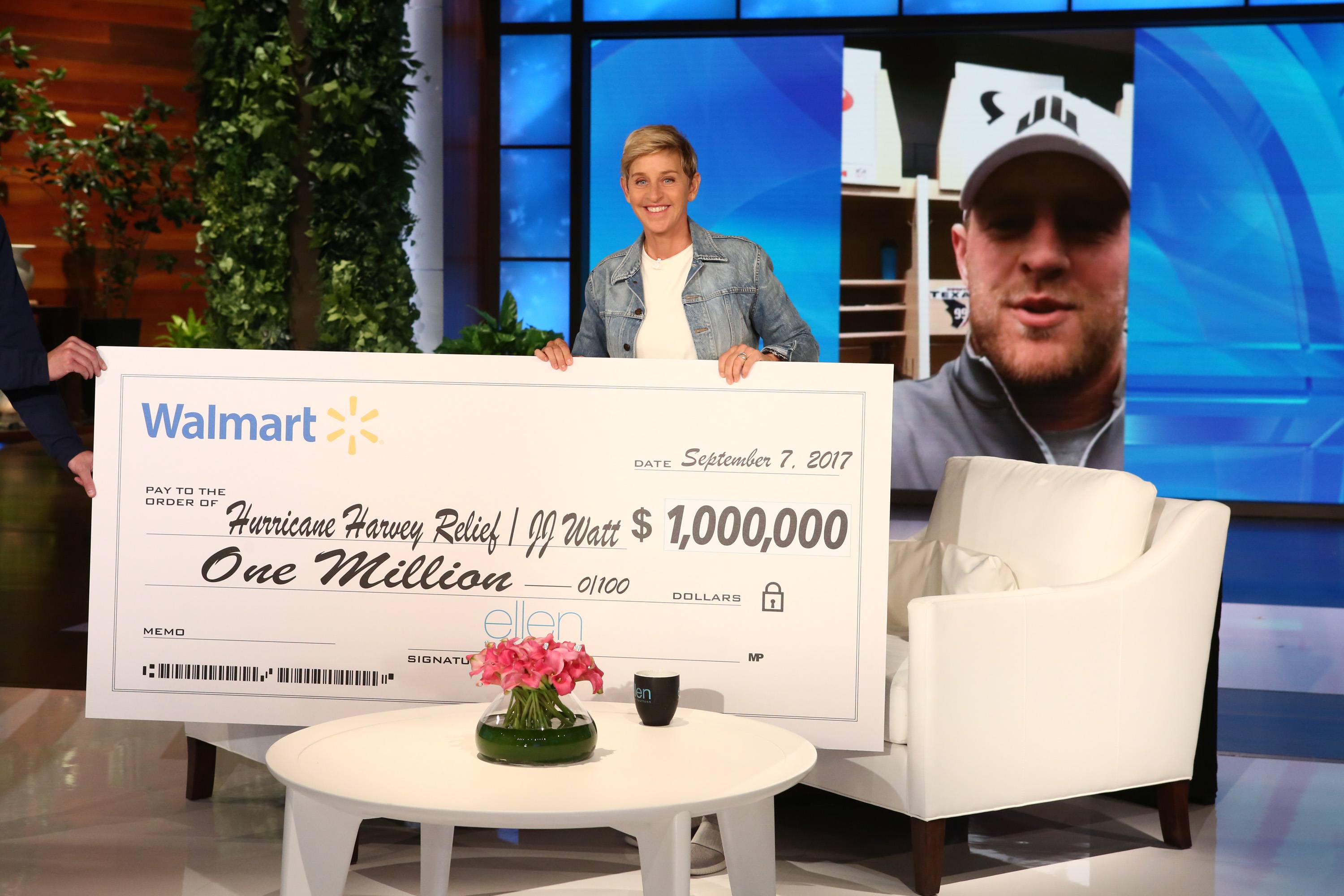 After Hurricane Harvey swept through Texas, many people lost their homes, and the storm caused billions of dollars in damage. In the aftermath of this devastating event, celebrities stepped up to help the victims, including DeGeneres.
On her show, DeGeneres said that she would be donating $25,000 of her own money to the Red Cross, and another $25,000 to the SPCA of Texas. In addition, her show donated an additional $25,000 to the Red Cross. She also donated $1 million to NFL player J.J. Watt's relief fund.
Next: DeGeneres delivered these inspiring words after a tragic shooting.
9. When she delivered a message of hope after the Las Vegas shooting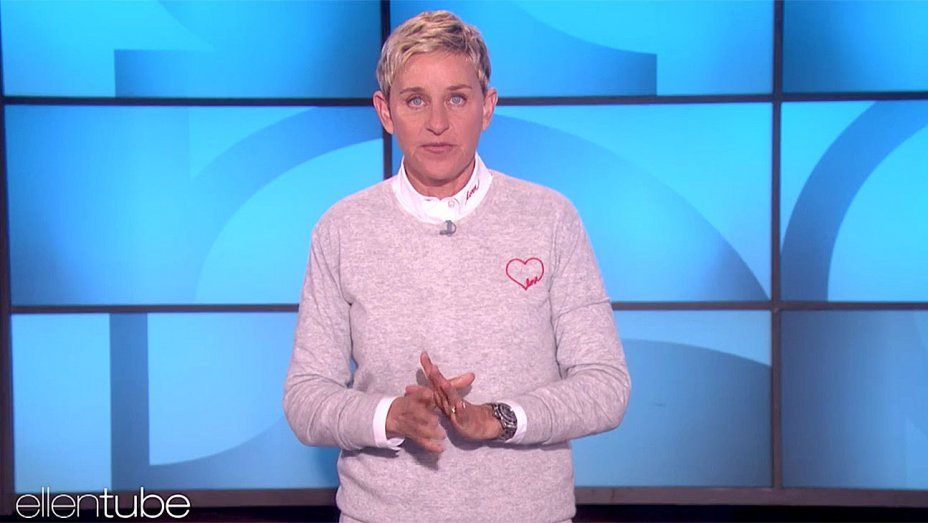 In October 2017, after a gunman committed the deadliest mass shooting in American history in Las Vegas, DeGeneres delivered an emotional message on her show, imploring viewers not to lose hope.
She proceeded to air a montage lasting about six full minutes of people who have inspired Ellen on the show over the years. "The world is full of amazing people," DeGeneres said. "Good will always win. Love will always win. We will continue to shine a light on those people on our show."
Next: DeGeneres used a major platform in order to help animals.
8. When she donated 200,000 meals to animal shelters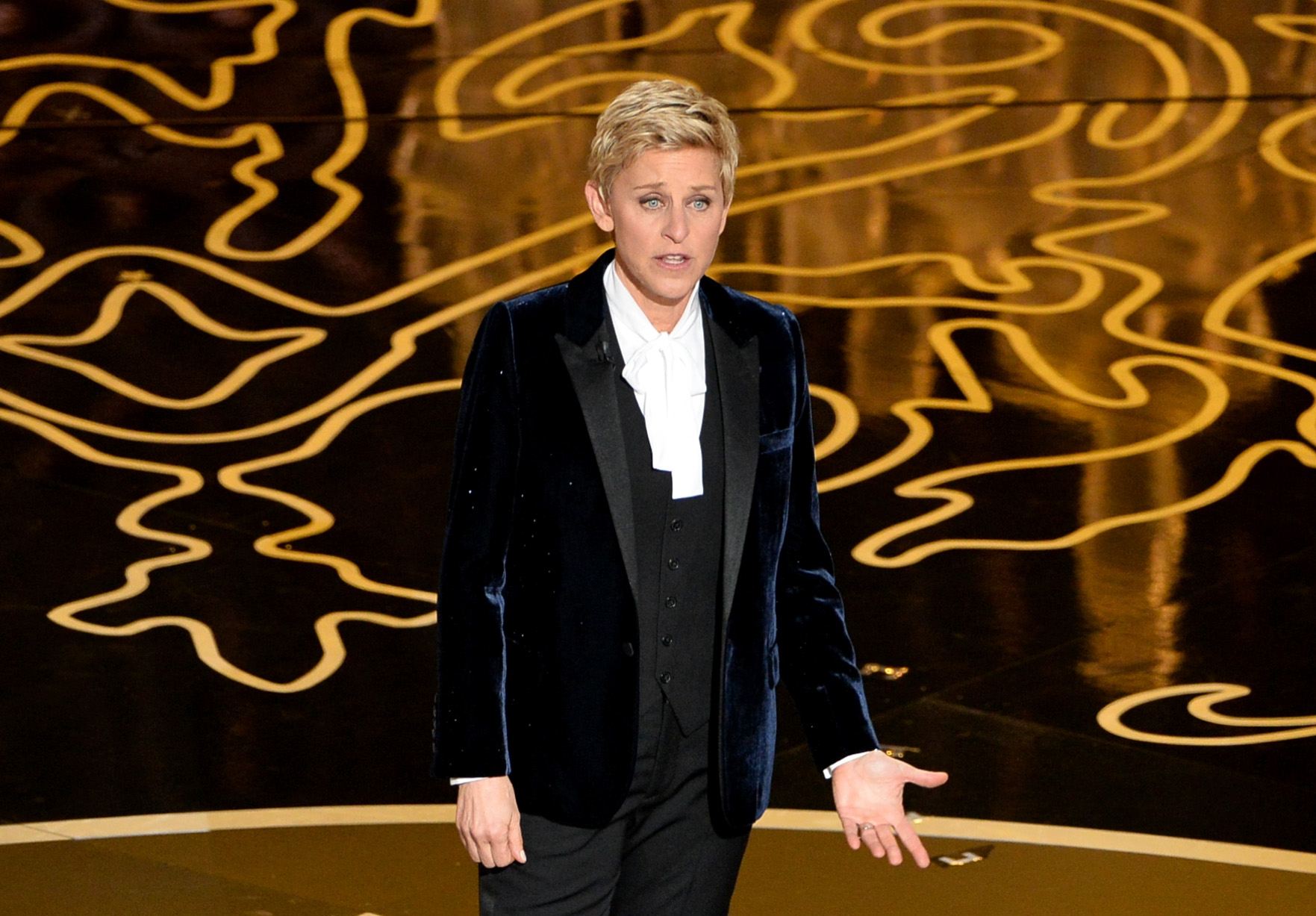 DeGeneres is vegan, and she has fought for animal rights for years. So when she was selected to host the Oscars in 2014, she decided she would take this as an opportunity to do some good.
According to The Dodo, the 2014 Oscar gift bags given to nominees who did not win each contained a 10,000-meal donation from DeGeneres to the animal rescue or shelter of the nominee's choice. These bags were given out to 20 nominees, so that added up to 200,000 meals — over $100,000 — total.
DeGeneres has fought for animals in a number of other ways, including donating $25,000 to stop legislation that would prevent the undercover recording of footage of animal cruelty. For reasons like these, PETA named DeGeneres their Woman of the Year in 2009.
Next: DeGeneres inspired young people after winning an award.
7. Her inspiring speech at the Teen Choice Awards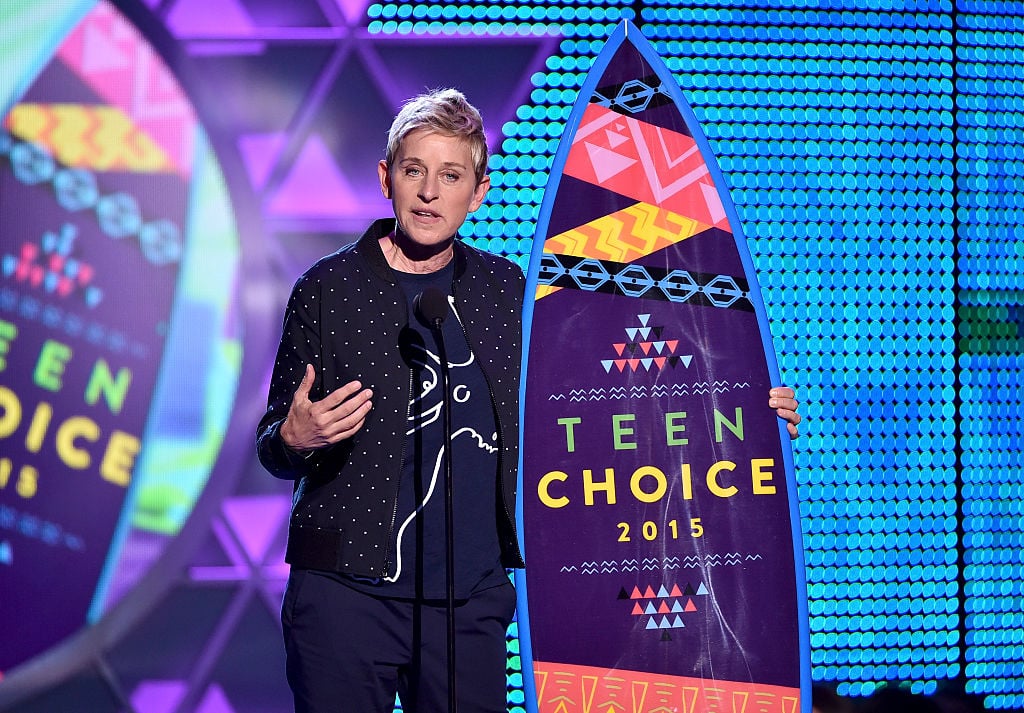 In 2015, DeGeneres won the Teen Choice Award for Choice Comedian. While accepting the award, she delivered an inspiring speech encouraging young people to be themselves.
Decades after DeGeneres faced a fierce backlash for coming out of the closet, this speech was especially meaningful to members of the LGBTQ community. DeGeneres said:
I want to say also it feels good to be chosen, but there was a time in my life that I was not chosen. I was the opposite of chosen because I was different, and I think I want to make sure that everyone knows that what makes you different right now makes you stand out later in life. So you should be proud of being different, you should be proud of who you are…The most important thing I want to say is just really embrace who you are because being unique is very, very important and fitting in is not really all that matters. It's being unique and being who you are.
Next: At the time, this was the biggest giveaway in the history of Ellen's show. 
6. When she raised over $500,000 to help a school in Detroit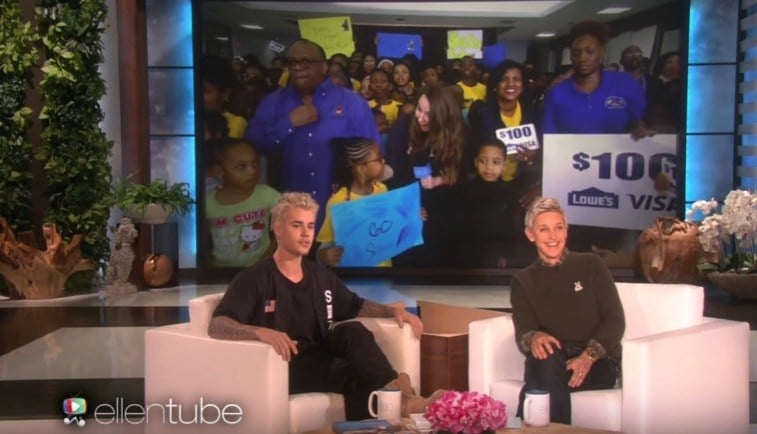 In 2016, DeGeneres announced a major giveaway on her show: over $500,000 to help repair a school in Detroit that was in desperate needs of repairs, books, and new technology.
That money came from Lowe's, and in addition to that, Justin Bieber appeared on the show and announced that he would donate $1 to the school for every ticket sold to his upcoming concert. Finally, DeGeneres organized a Go Fund Me for the school that raised an addition $70,000.
Next: A year later, DeGeneres gave away even more money to students from another school.
5. When she paid for 42 students from Brooklyn to go to college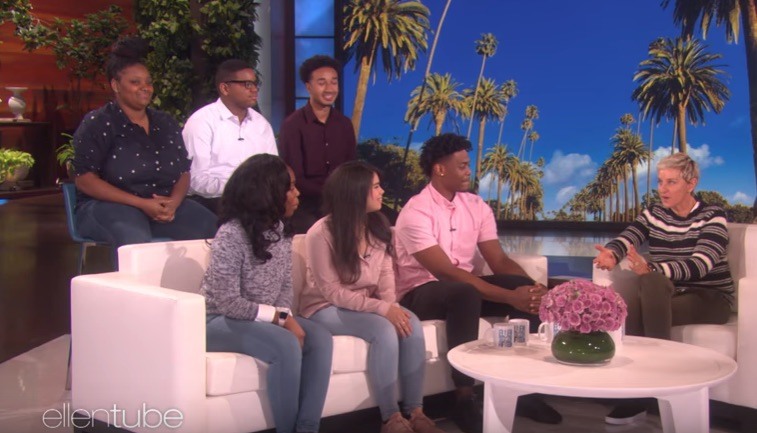 At the time, that $500,000 donation to the Detroit school was DeGeneres' biggest giveaway ever. But she recently topped that.
In 2017, DeGeneres teamed up with Walmart to give an entire senior class of 42 students from the Summit Academy charter school in Brooklyn four-year scholarships for any state school in New York. That adds up to $1.6 million in scholarships, the largest giveaway in Ellen history. This came after she and Walmart already gave the school itself $25,000.
Since then, DeGeneres has checked in on the students a few times, most recently having six of them on in November 2017 to talk about how freshman year is going.
Next: DeGeneres joined this important movement in 2017.
4. When she joined the #MeToo movement
In October 2017, the #MeToo movement spread on social media, with hundreds of thousands of women using that hashtag to say that they have been sexually harassed. DeGeneres joined them, chiming in with #MeToo on her Twitter page.
She followed this up with a segment on her show. "I think it's brave," she said. "I think it's important to speak out and not be shamed by anyone. It is not always easy, but we have to do that. That is why I posted and I will say it right now out loud — me too."
DeGeneres went on to say that sexual harassment "happens in the workplace, it happens in families, it happens all over the world, and we are all the same. We all want the same thing – we want respect and love and kindness."
Next: DeGeneres took a stand against critics in this way.
3. When she stood up against homophobic critics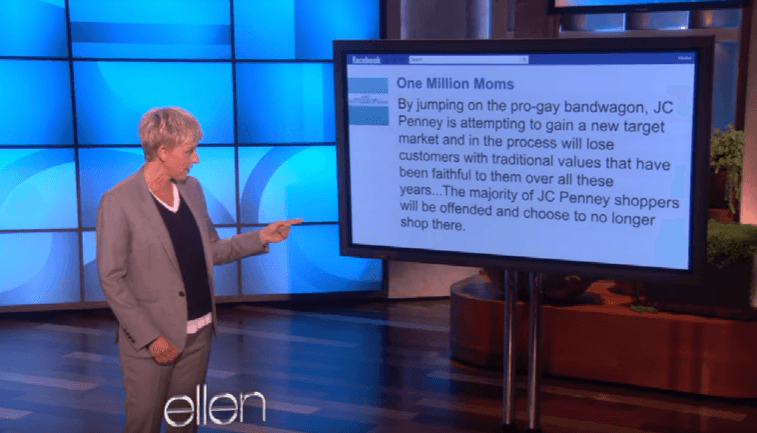 Believe it or not, there was some controversy when DeGeneres became a spokesperson for JCPenney in 2012. The Christian group One Million Moms organized a boycott of JCPenney because DeGeneres is openly gay.
DeGeneres took all of this in stride on her show, making jokes about One Million Moms' statement and letting them know that she'll be remaining the JCPenney spokesperson. After reading a series of positive comments from Christian viewers, she concluded with a beautiful sentiment:
If you don't know me very well — if you're just watching maybe for the first time, or you're just getting to know me — I want to be clear, and here are the values that I stand for. I stand for honesty, equality, kindness, compassion, treating people the way you want to be treated, and helping those in need. To me, those are traditional values. That's what I stand for.
Next: DeGeneres was moved to tears after receiving this incredible honor.
2. When she received the Presidential Medal of Freedom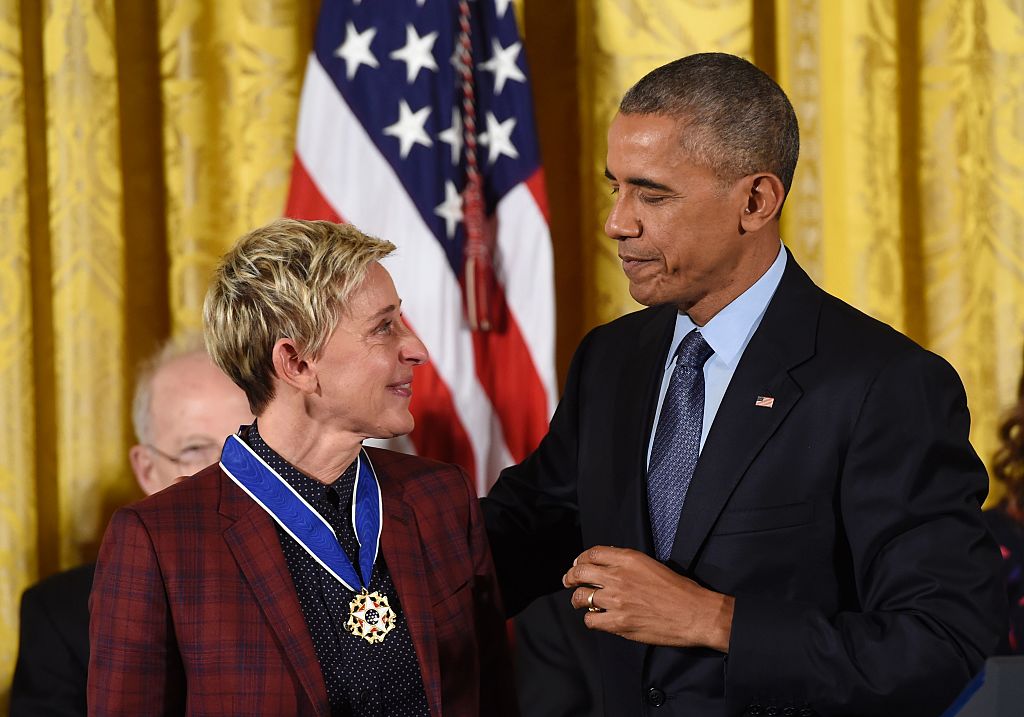 In 2016, we were moved to tears as President Barack Obama presented DeGeneres with the Presidential Medal of Freedom.
"Today, every day, in every way, Ellen counters what too often divides us with the countless things that bind us together, inspires us to be better," Obama said of DeGeneres. "One joke, one dance at a time."
DeGeneres began to cry as the president placed the Medal of Freedom around her neck and gave her a hug. Decades after DeGeneres's struggle with being accepted after coming out of the closet, it was an inspiring sight to see.
Next: This is by far the most inspirational thing DeGeneres has ever done.
1. When she came out of the closet in real life and on her sitcom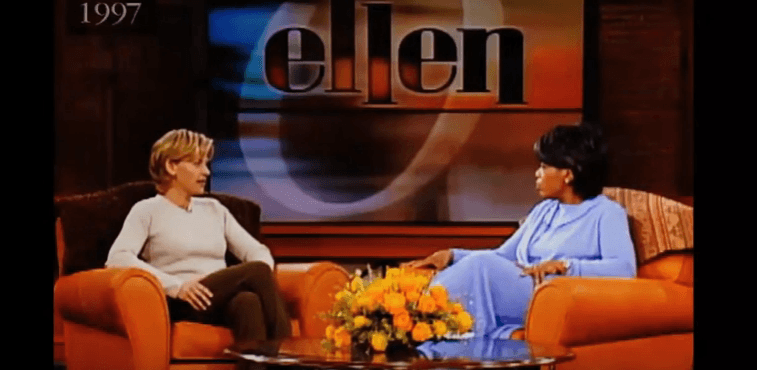 Thankfully, a celebrity coming out of the closet is no longer such a big deal. But DeGeneres publicly saying that she is gay was hugely significant in 1997, and it was incredibly brave of her to do so.
DeGeneres came out in a TIME cover story, the cover of which read, "Yep, I'm Gay." She subsequently discussed this in an interview with Oprah Winfrey, and hours later, an episode of her sitcom, Ellen, aired in which her character came out as gay. Ellen Morgan, therefore, became the first gay character to lead a sitcom in the history of television, and in doing so, she helped dispel stereotypes.
It wasn't an easy thing to do, and the coming-out episode resulted in the show losing advertisers. Viewership also declined, and ABC felt pressured to put a viewer discretion warning before all airings of the show, despite it not being any more explicit than similar sitcoms like Seinfeld or Friends. The show was canceled a year later. DeGeneres later said that she hit rock bottom afterward, and she was "out of money, with no work in sight."
But to this day, millions of LGBTQ people everywhere are grateful for DeGeneres' bravery and her willingness to put her career on the line to spread a message of love and acceptance.
Check out The Cheat Sheet on Facebook!