The Most Ridiculous and Expensive Gifts From Oprah's Favorite Things 2019 List
The holiday season is almost here, which means that Oprah's Favorite Things list is beginning to surface in many people's conversations. For two decades now, the TV mogul has been releasing her famous list annually to highlight some gift ideas for the holiday season.
Since Oprah herself is a billionaire, it is not surprising that there are often items on her list can be a bit too bizarre and/or too expensive for most people. Let's take a look at some of the most out-of-this-world gifts on Oprah's 2019 Favorite Things list.
When Oprah's Favorite Things list began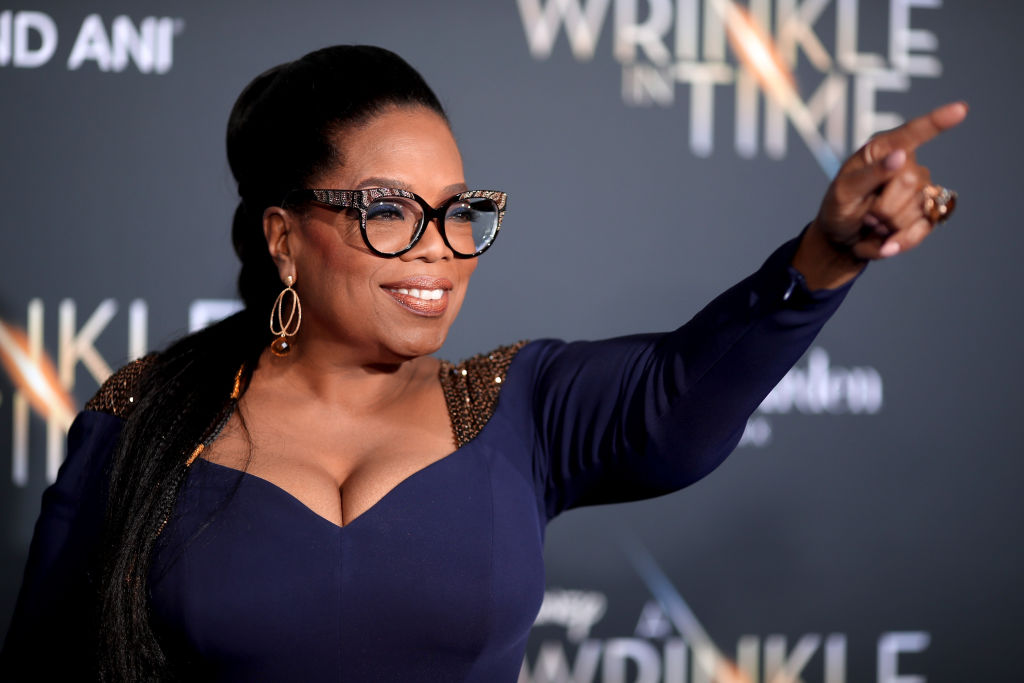 The first of Oprah's Favorite Things lists were introduced in 1996 on The Oprah Winfrey Show. It was a segment inspired by the song "My Favorite Things" from the film/musical The Sounds of Music.
The list continued on Oprah's show year after year and became some of the most-watched episodes ever. Because of its popularity, brands that get featured on the list often see a huge increase in sales.
Even after The Oprah Winfrey Show went off the air in 2011, Oprah did not stop releasing her Favorite Things list. She moved the presentation of the list to other places, like as a special on Oprah Winfrey Network or on the Rachael Ray Show.
Oprah's Favorite Things is known for introducing people to some very outrageous gift ideas, such as earrings that cost $2.000 or even a $22,000 car.
The most ridiculous items on this year's list
This year's list is no different with some items that are quite bizarre. For example, there is a $35 bottle of Truff hot sauce. The product claims to have white truffle and white truffle oil to create a new level of hot sauce. Although the price is way more than most other brands, Truff seems to have rave reviews with some people calling it "the best hot sauce" ever.
For those who like massages, there is a neck and back massager that claims to "recreate the feeling of human hands." Oprah's website also calls it "the Swiss Army knife of neck and back massagers."
When it comes to winter fashion, things do not get any more silly than the colorful pull-through scarves. Each scarf costs $59 and comes in a few colors so that people around you see a different hue depending on which side they are looking at.
The most expensive items on this year's list
Generally, many of Oprah's most expensive Favorite Things items are machines and appliances for the home. This year is no different.
The item with the highest price tag is the Flywheel home exercise bike, which costs $1,599. It comes with a two-month subscription of workout guides, a built-in tablet, and WiFi and Bluetooth functions. The price actually goes down to $1,399 if you do not want to get the tablet. While some people call the features of the bike "life-changing," others think that a simple spin bike that is much cheaper can also get the job done.
The second most expensive item on Oprah's list is the De'Longhi coffee maker that costs $874.48. It comes with a lot of options to customize your cup of coffee to fit exactly your taste, such as adjusting foam levels and setting different ways to grind the beans. Many coffee connoisseurs seem to love this coffee maker, but some have shared that such an appliance is not necessary for those who often just drink a simple cup of black coffee.
Other pricey things that Oprah loves include a $549.99 tabletop grill, $499.99 set of cookware, and a $395 emergency backpack.