The Most Ridiculous Birthday Gift Kanye West Has Given Kim Kardashian
Everyone is talking about Kim Kardashian's most recent birthday gift from Kanye West. It was sweet, thoughtful, meaningful, and probably one of the most normal things he's ever given her.
Kardashian's birthday was in October and West's big gift this year was $1 million dollars in donations to various charities Kardashian supports. He gave the money in her name, from himself and their four children: North, Saint, Chicago, and Baby Psalm.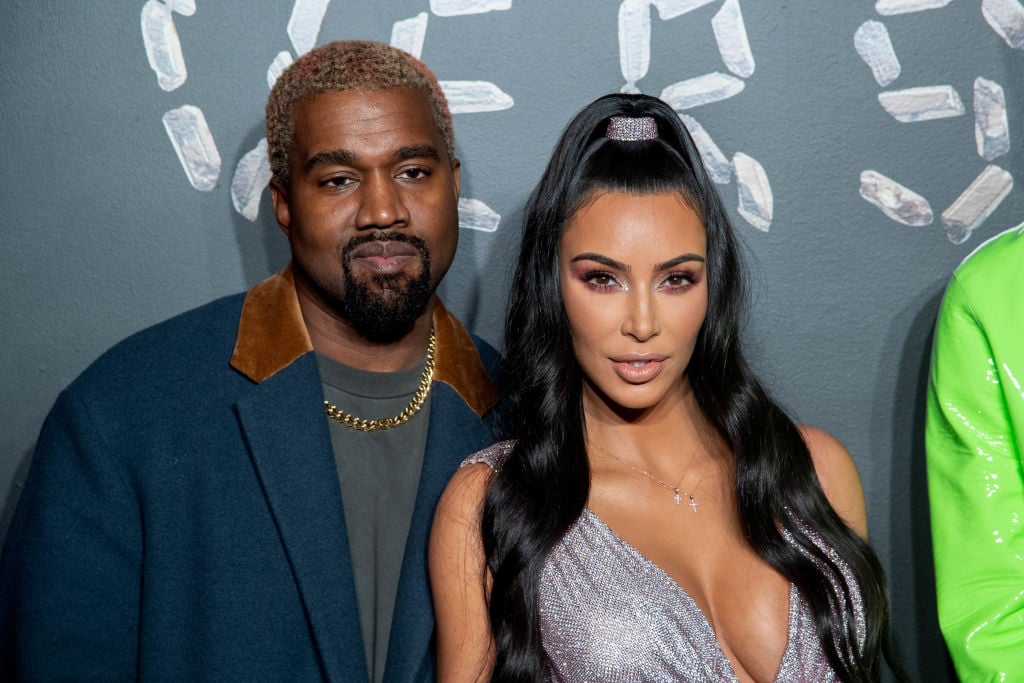 The charities all support criminal justice reform, something Kardashian has taken on as her personal cause. She made headlines when she met with President Trump to discuss pardoning a grandmother imprisoned over drug charges. Now, she's getting a law degree to be able to do more.
Aside from the quantity, a gift to someone's favorite charity for their birthday is actually pretty normal. Let's review some of the weirdest things West has given Kardashian. 
Ten Burger Kings
West gifted Kardashian the rights to open ten Burger King franchises as a wedding gift. True fans of the Kardashian West family knows that they love fast food. Kardashian has blogged about her favorite McDonald's meals, and West has literally written poetry about french fries. 
He often includes references to fast food in his song lyrics, and recently he's come under fire for an ode to Chick Fil A. So it makes perfect sense that he would gift Kardashian the right to open ten Burger Kings across Europe for their wedding. The franchises never opened, but West's feelings about Kardashian and fast food are clear. 
A box of knick-knacks
Kardashian says her favorite gift she's ever received from West was a box of Apple headphones, Adidas socks, and a Mickey Mouse doll. The real gift was stock in each of those companies.
Even though Kardashian loved it, but we're calling this the most ridiculous gift West has ever given Kardashian. It's extravagant, quirky, and came with a unique delivery method. 
While the box may be the silliest gift West ever gave Kardashian, it does not earn the title of the most ridiculous gift West has come up with.
Kenny G
Yes, the most ridiculous gift West gave Kardashian was Kenny G. He's arguably the most famous modern saxophone player, and for Valentine's day, West hired him to stand in their living room and serenade Kardashian.
Oh, he was also surrounded by glass vases with single red and white roses in each. And when we say surrounded, we mean it. The whole situation looked quite precarious as if Kenny G took one misstep he would end up smashing a bunch of glass vases. It was bizarre, so when Kim posted a video on social media, of course, everyone had questions. 
Chrissy Teigen voiced the question on everyone's mind when she posted: "did Kenny have to stand there while the flowers were being set up? How did he get out? we need more info on kenny!!!"
We were all concerned about Kenny G, but given how generous West seems to be with his gifts to his wife, we're thinking Kenny G was compensated fairly for the inconvenience. 
West has also bought more traditional expensive gifts before, like their Miami Beach condo. He also gave Kardashian $1 million for turning down a sponsored social media post from one of his design brand's competitors. 
The holidays are coming up and we're excited to see what West's next big gift will be. Of course we're all hoping that West will try and top Kenny G, but if he's going to be giving more charitable gifts, we're here for that, too.