The Most Savage Times Stephen Colbert Took Donald Trump to Task
When Stephen Colbert first took over The Late Show, it seemed that he might be dialing down his political point of view. One of his very first interviews was with Jeb Bush, and while Colbert did cover the election, his commentary was a lot less biting than it was on The Colbert Report.
But Colbert's politics slowly began to shine through more and more. After the 2016 election, he went all in on anti-Trump humor, abandoning any attempt to be remotely bipartisan. The result was Colbert shooting to the top of the late-night ratings. Since then, Colbert has continued to be the late-night host who offers the most brutal Trump commentary of anyone.
After over a year of President Trump-focused Late Show segments, here's a look at the absolutely most vicious Trump jokes the comedian has told so far, leading up to one that was so outrageous that some viewers called for him to be fired.
8. When he joked about sending Trump to Guantanamo Bay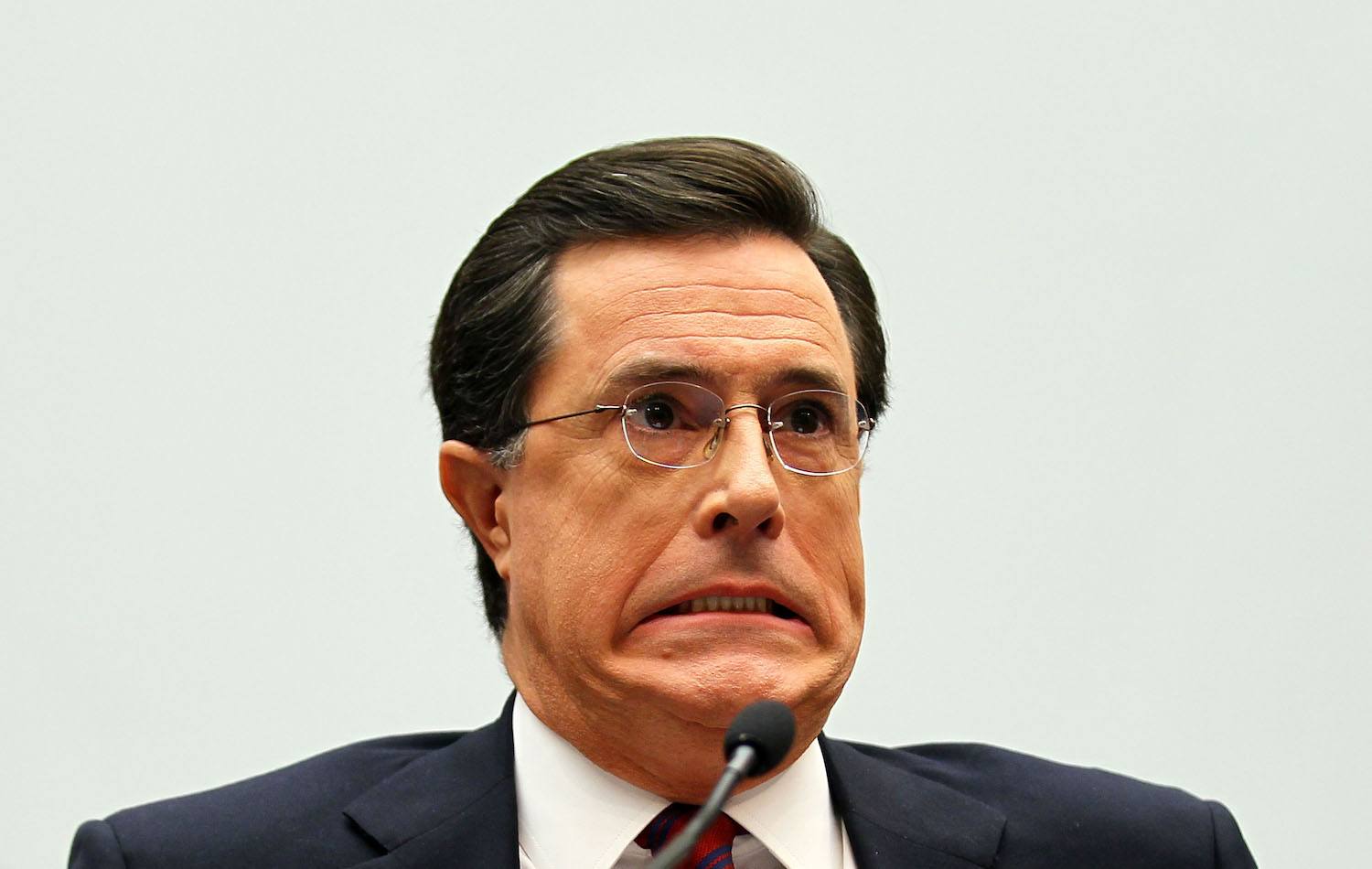 Colbert went live in January 2018 to cover Trump's first State of the Union, and his take on it was pretty cutting.
The most savage moment came at the very end of Colbert's monologue. He noted that Trump did not mention the Russia investigation during his address, but the comedian asked, "Even if the president and his campaign aides, members of his family, were convicted of conspiracy with a hostile foreign power, where would we send them?"
Colbert then cut to Trump saying, "In many cases, for them, it will now be Guantanamo Bay."
Next: Colbert made this joke about Trump after the president attacked Mika Brzezinski.
7. When he said that he's worried about the size of Trump's brain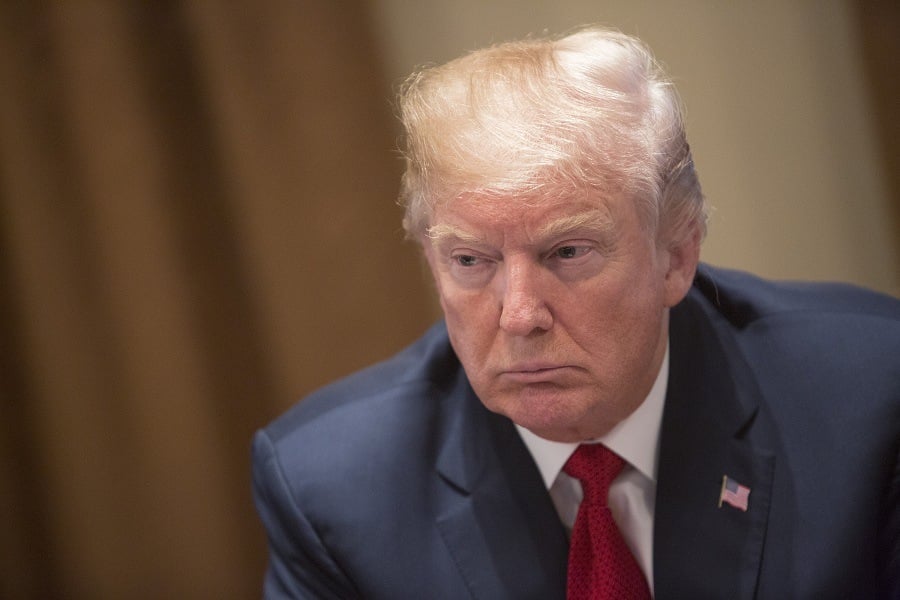 In June 2017, Trump shocked everyone by attacking MSNBC host, Mika Brzezinski ,on Twitter, claiming he ran into her at a party on New Year's Eve and that she was "bleeding badly from a face-lift."
Colbert's monologue focused on this tweet, and he had a few things to say about it. First, Colbert joked that someone showing up at his door bleeding badly and Trump not helping them "sounds like your health care plan." Brzezinski herself had responded to the comments by joking about the size of Trump's hands, but Colbert said that he's "more worried about the size of his brain at this point."
Colbert also responded to comments from politicians saying that Trump was an example of what's wrong with American politics. "Let's stop pretending that Trump is a symptom of something," Colbert said. "He's the disease."
Next: Colbert had a brutal take on Trump's Charlottesville press conference.
6. When he said Trump made a strong argument for his impeachment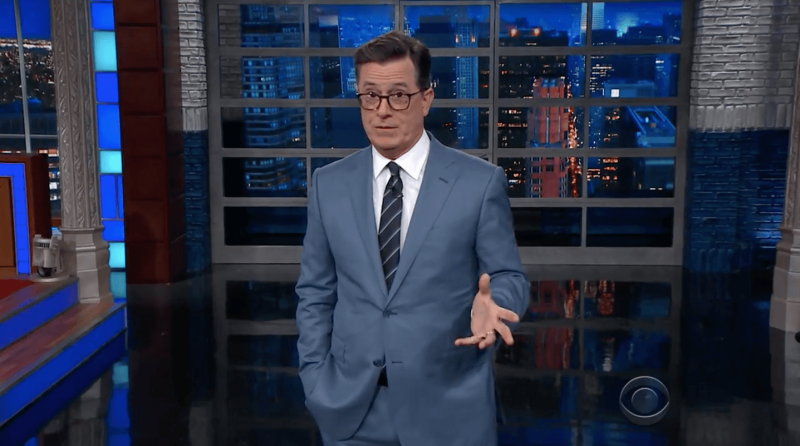 One of the most controversial moments of Trump's entire presidency thus far came in August 2017, when the president delivered a press conference after a white supremacist drove his car into a crowd of people at a far-right rally in Charlottesville; Trump said that there was violence "on many sides."
Colbert took Trump to task for this press conference. His most scathing joke came when he talked about a prepared statement that Trump brought to the conference, but never ended up reading. Colbert joked that it must have said, "Hello, everyone. Today, we are going to see me give the strongest argument for my impeachment yet."
In addition, when Trump said there's no doubt that there was blame on both sides, Colbert said, "The only thing I'm doubting right now is whether you're going to be president by Friday." And when Trump asked if George Washington's statue would be taken down because he owned slaves, Colbert said Trump is "suspiciously worried that racist presidents don't get statues anymore."
Next: Colbert went after Trump when the president took on the NFL.
5. When he said the Trump presidency has 'everything to do with race'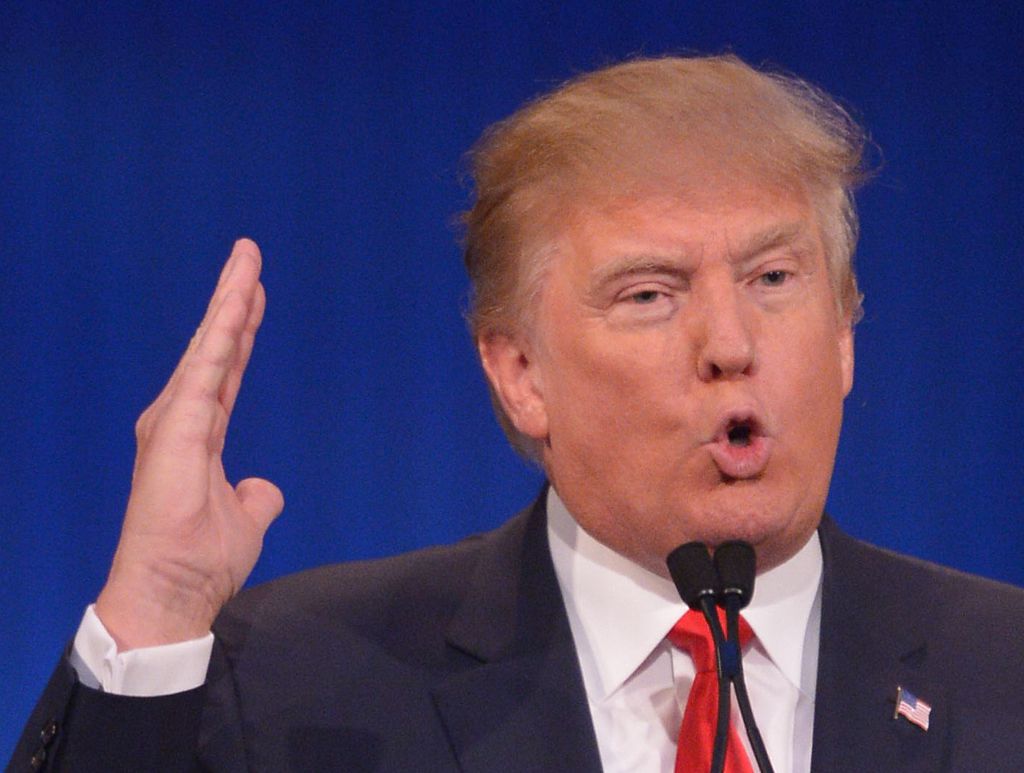 Back in September 2017, Trump feuded with the NFL after several players kneeled during the National Anthem. They did so in protest of institutional racism. Trump, however, said that the kneeling had "nothing to do with race."
Colbert disagreed. "Wrong. Kneeling during the National Anthem has everything to do with race, just like your presidency," Colbert said. This was one of those jokes that didn't actually get many laughs, but did earn a lot of applause.
Next: This assessment of the Trump presidency was barely even a joke at all.
4. When he said the Trump presidency is a 'knife in the moral heart of America'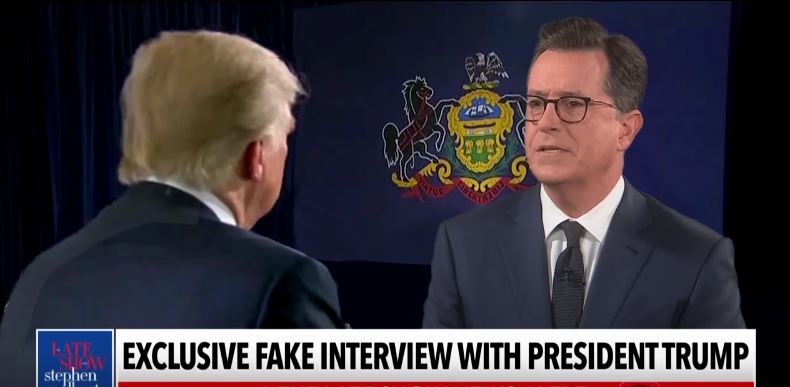 One of the running bits on The Late Show involves Colbert taking clips from Trump interviews and editing them so it appears that Colbert himself is conducting the interview and Trump is saying ridiculous things.
In one of these bits from October 2017, Colbert manipulated footage from a Sean Hannity interview with Trump. Colbert asked if the two could be honest about how they feel about one another, and Colbert then used footage of Trump telling Hannity that he's so proud of him for how good his ratings are.
Colbert then told Trump how he honestly feels about him, saying, "You are a bloated narcissist whose presidency is a knife in the moral heart of America, a wound on our national soul that will take generations to heal, if ever." The segment then cut to Trump saying, "a horrible, horrible embarrassment to our country," as if he was talking about his own presidency.
Next: Colbert makes a vicious comparison to explain Trump's immigration policy.
3. When he said Trump's immigration policy involves liking some colors more than others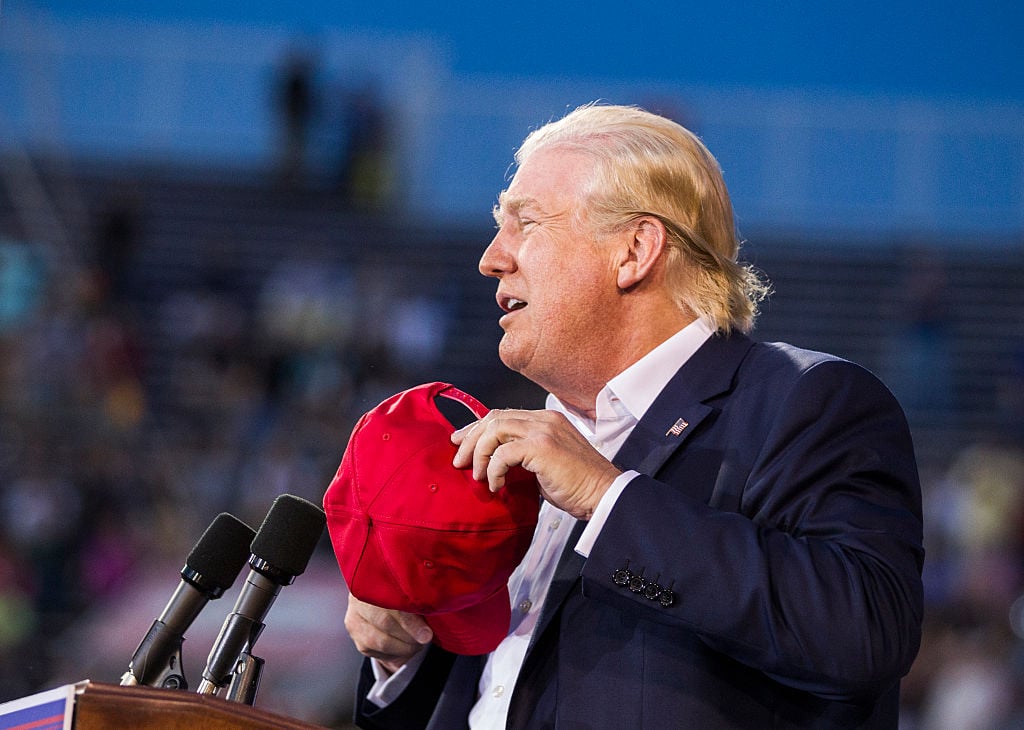 In January 2018, Colbert ripped Trump for his controversial comments about "sh*thole countries," saying that word would be censored because CBS has higher standards than the president. He also said that Trump doesn't belong in the White House.
But Colbert's most ruthless joke came later in that same segment. Colbert picked out an anecdote from a news article that Trump only likes to eat cherry and strawberry-flavored Starbursts.
"Oh, so Trump likes some colors more than others," Colbert said. "Just like his immigration policy."
Next: Colbert does not hold back when it comes to Trump's budget proposal.
2. When he said Trump's budget is built out of 'the ground-up bones of poor people'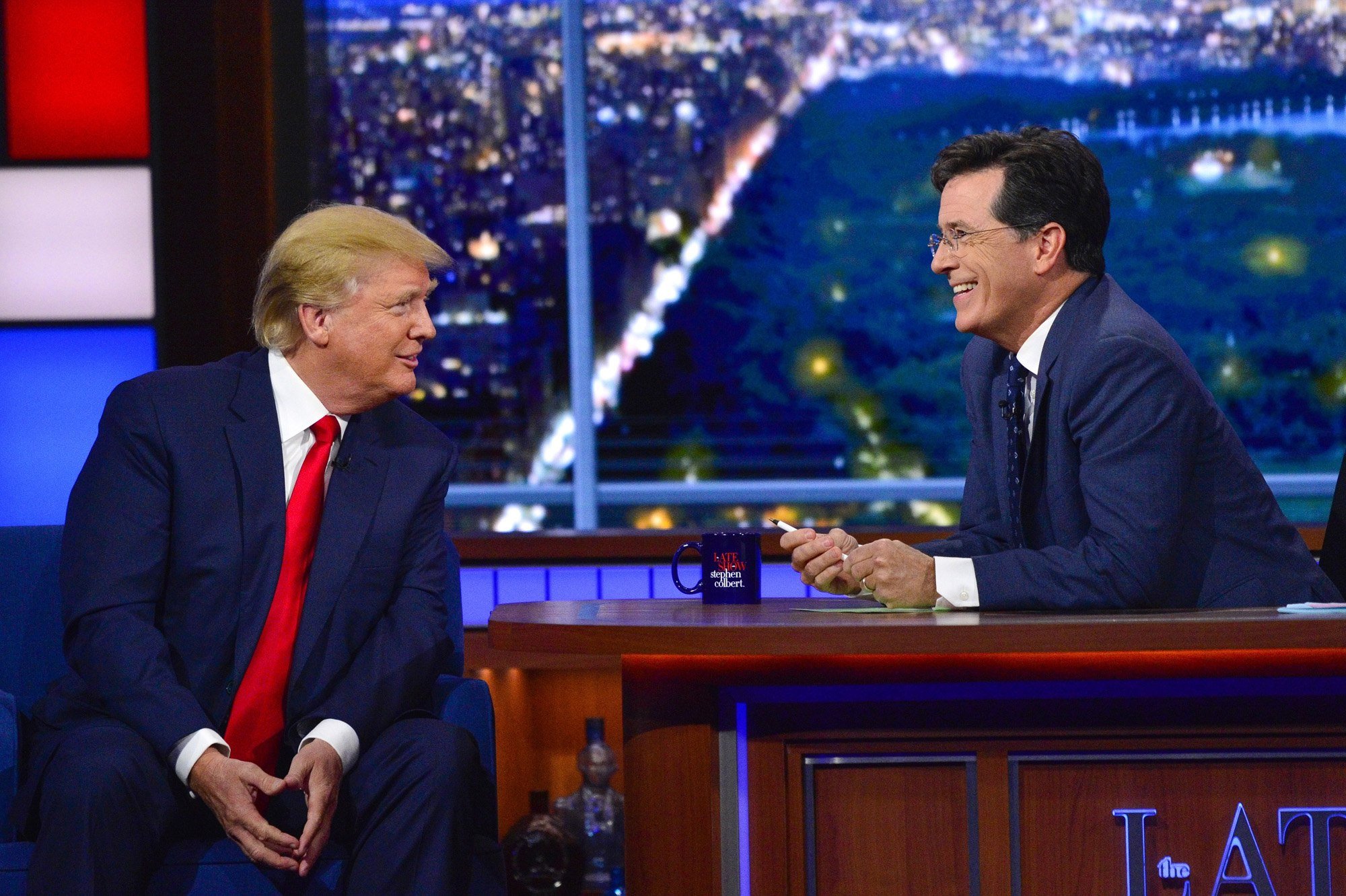 After Trump released his proposed budget in May 2017, Colbert delivered one of his most searing monologues in Late Show history. The name of Trump's budget, which featured massive cuts to programs like CHIP, was titled "A New Foundation for American Greatness."
On his show, Colbert joked, "That foundation of America's greatness? What he's building that on? It turns out, he's building that foundation out of the ground-up bones of poor people."
Next: This joke was so controversial, it stirred outrage and prompted a response from the FCC.
1. Colbert's Putin joke stirred outrage and boycotts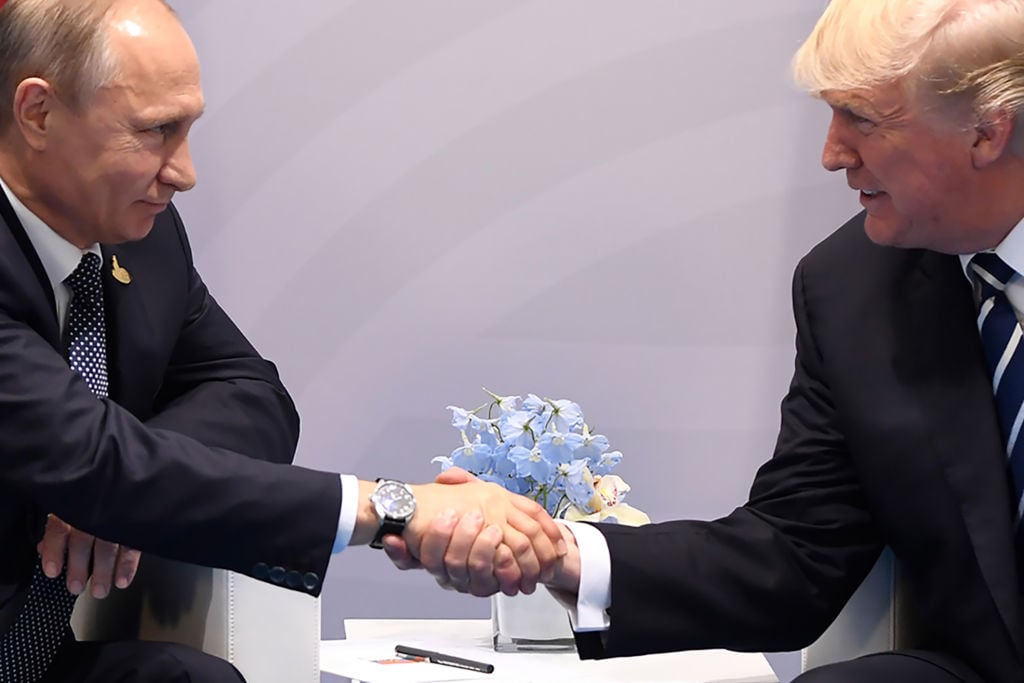 This joke was so outrageous that it actually led to calls for Colbert to be fired. It came in early May 2017, when Trump had insulted Face the Nation host John Dickerson.
Coming to Dickerson's defense, Colbert went on an extended rant against Trump, saying that Trump was disgracing the nation, was a "real prick-tator," and that "the only thing your mouth is good for is being Vladimir Putin's c*** holster."
Colbert was criticized by Trump supporters, but also by some liberals, who felt the joke was homophobic. The host did not apologize, but he did say on his show the next day that "while I would do it again, I would change a few words that were cruder than they needed to be."
The FCC ultimately decided not to take action against The Late Show. On YouTube, the monologue became Colbert's highest-viewed ever.
Check out The Cheat Sheet on Facebook!