The Most Shocking Oscars Moments Of All Time
The 2018 Academy Awards were relatively light on huge, shocking moments. For most of the major prizes, the frontrunner ended up winning; one of the only surprises was Jordan Peele taking Best Original Screenplay for Get Out.
But fans of the Oscars know that the show is usually not so lacking in surprises. The history of the Academy Awards is full of jaw-dropping moments, from unexpected wins to on-air screw-ups.
Let's take a look back at the most shocking moments in the show's 90-year history.
15. Michael Moore delivers an anti-Bush speech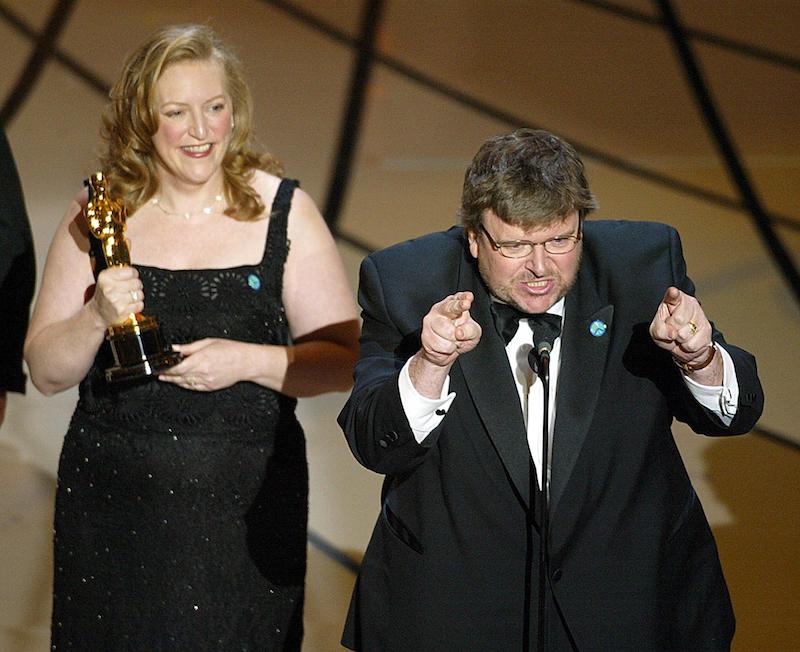 When Michael Moore's movie Bowling for Columbine won the award for Best Documentary Feature at the 2003 Oscars, Moore decided to use this as an opportunity to get political.
This show was taking place just three days after the beginning of the Iraq War. Moore only spent the very beginning of his speech thanking people before launching into a diatribe against President George W. Bush. He said:
We live in a time where we have fictitious election results that elects a fictitious president. We live in a time where we have a man sending us to war for fictitious reasons…We are against this war Mr. Bush. Shame on you, Mr. Bush. Shame on you!
As soon as Moore's speech turned political, the crowd began to boo him, although there were some cheers in there, too. The orchestra played Moore off, and when Steve Martin took the stage, he joked, "Right now, the Teamsters are helping Michael Moore into the trunk of his limo."
Next: It was shocking when this director won in 2002, and it's even more shocking today.
14. Roman Polanski wins Best Director for The Pianist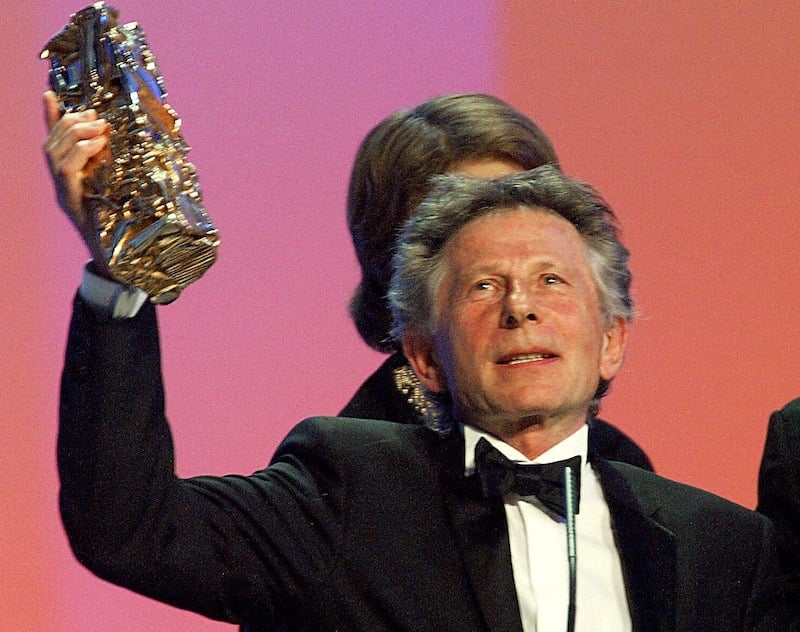 Roman Polanski winning Best Director in 2003 was surprising for a few reasons. For one, he was not one of the frontrunners at the time. Everyone thought the award would either go to Martin Scorsese (Gangs of New York), who had won at the Golden Globes, or Rob Marshall (Chicago). Polanski had not even been nominated at the Golden Globes, yet he won the Oscar.
But it was also surprising because Polanski, years earlier, had fled the United States to avoid sentencing for statutory rape. That meant the Academy was giving an award to a man who couldn't accept it because he is a fugitive charged with drugging and raping a 13-year-old.
Over 15 years later, in light of the #MeToo movement, video of some of Hollywood's biggest stars applauding Polanski has now received a lot more attention for obvious reasons.
Next: This Oscar winner celebrated in this hilarious and unexpected way. 
13. Roberto Benigni walks over the seats to get to the stage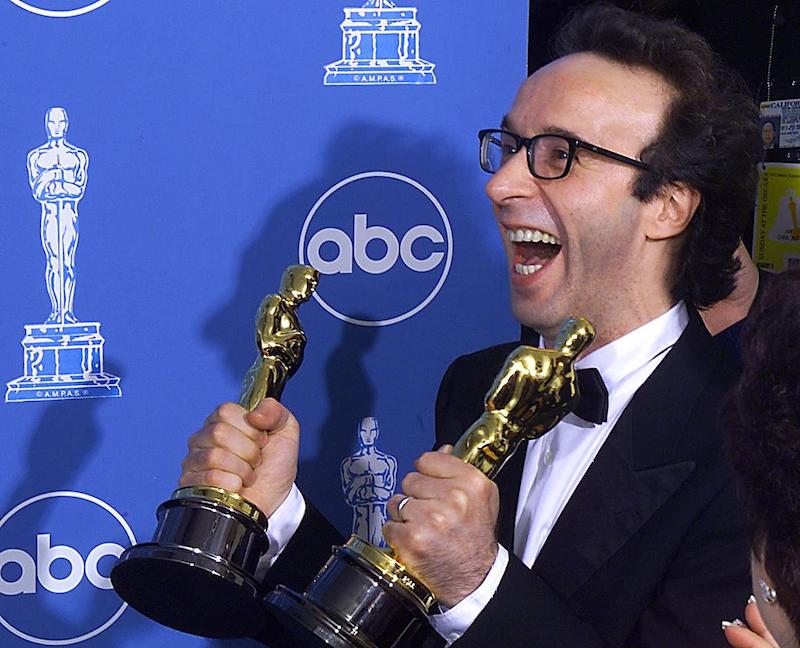 Roberto Benigni was so overwhelmed with joy when his movie Life Is Beautiful won Best Foreign Language Film in 1999 that he actually stood up in his chair and began walking across the seats in front of him in order to get to the stage.
The joy was infectious, and the audience went wild for him when he finally got in front of the microphone. He followed up a hilariously unexpected celebration with the best speech of the night.
Benigni's elation is one example of an Oscar moment that was shocking — but in the best possible way.
Next: This actress accidentally dropped some profanity that went out on the air uncensored.
12. Melissa Leo drops the F-bomb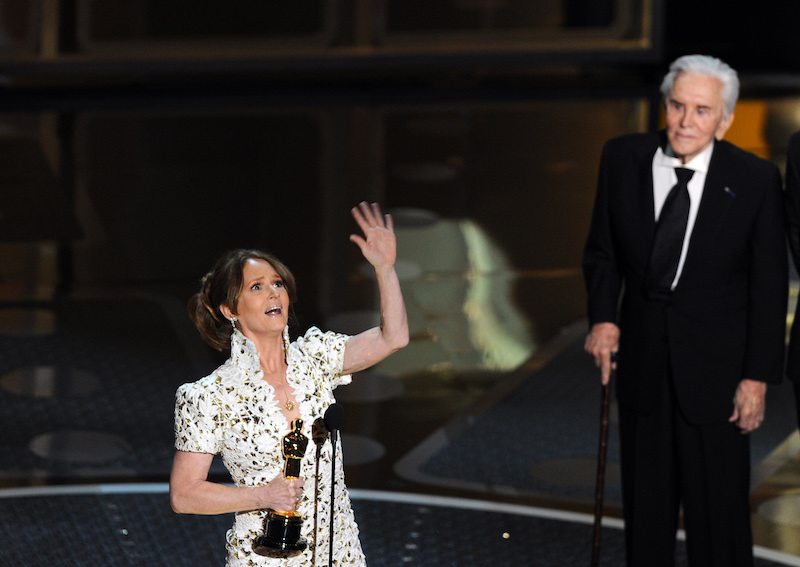 Celebrities accidentally cursing at awards shows is a pretty regular occurrence. But usually, the producers are able to act in time so that all we hear is the audio suddenly dropping out.
That didn't happen in 2011, though. When Melissa Leo won Best Supporting Actress for The Fighter, she dropped an F-bomb that went out on the air completely uncensored. "When I watched Kate two years ago, it looked so f*cking easy," she said.
Leo subsequently apologized, saying, "There's a great deal of the English language that is in my vernacular. I really don't mean to offend and it's probably a very inappropriate place to use that particular word."
Next: Angelina Jolie raised eyebrows at the 1999 Oscars for this reason.
11. Angelina Jolie kisses her brother on the lips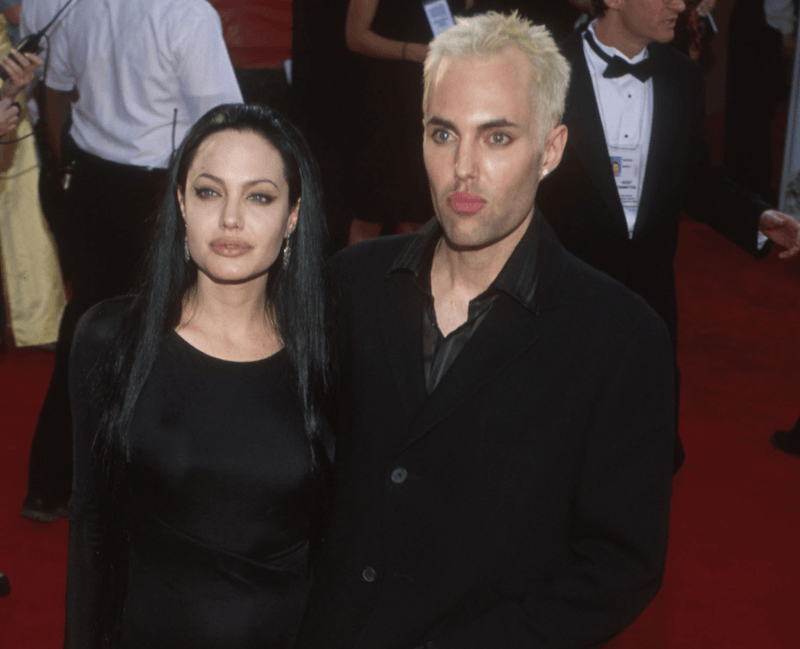 Angelina Jolie was the most talked-about person at the 2000 Oscars, but not for a reason she would be particularly happy with. It started when she won for Best Actress; she took the stage and said that she was "so in love with my brother right now."
That was already a little weird, but then later on in the evening, she kissed her brother on the lips. This led to tabloid rumors that Jolie was in an incestual relationship with her brother. Jolie dismissed all of this and said that the press had completely misinterpreted things.
Next: This moment forced the Academy to issue an official apology.
10. Chris Rock makes a race-driven joke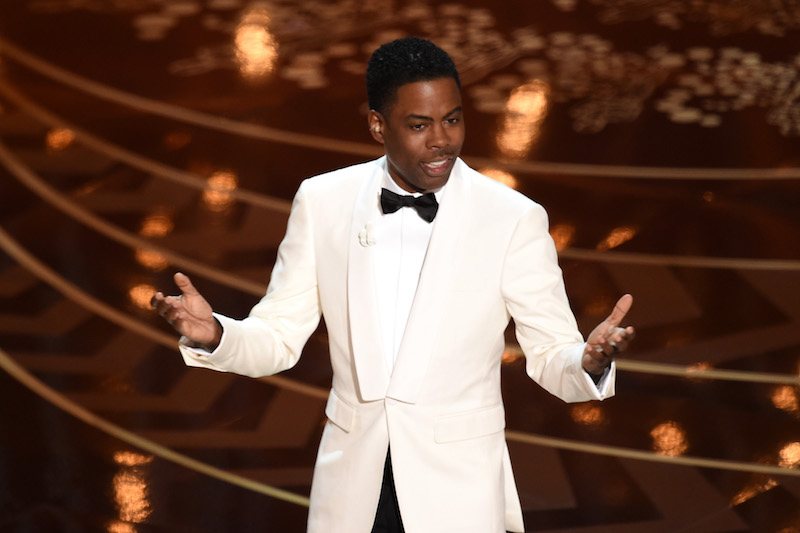 Every single actor and actress nominated at the 2016 Oscars was white, sparking a backlash and the hashtag #OscarsSoWhite. So Chris Rock made this into a big part of his monologue, and diversity and inclusivity was a recurring theme.
But if that's going to be the theme, it might be a good idea to avoid offensive Asian jokes. Rock sparked outrage by at one point bringing on three Asian kids in tuxedos and pretending they were the accountants tabulating results, playing on the old stereotype of Asians being good at math. At the conclusion of the bit, Rock said, "If anyone is upset about that joke, just tweet about it on your phones, also made by these kids."
After the Oscars, 24 Academy members of Asian descent, including George Takei, wrote an open letter criticizing this joke. The outrage was intense enough that the Academy issued an official apology. Rock himself did not apologize, though.
Next: This actor will never be able to live down this legendary flub.
9. John Travolta introduces Idina Menzel as "Adele Dazeem"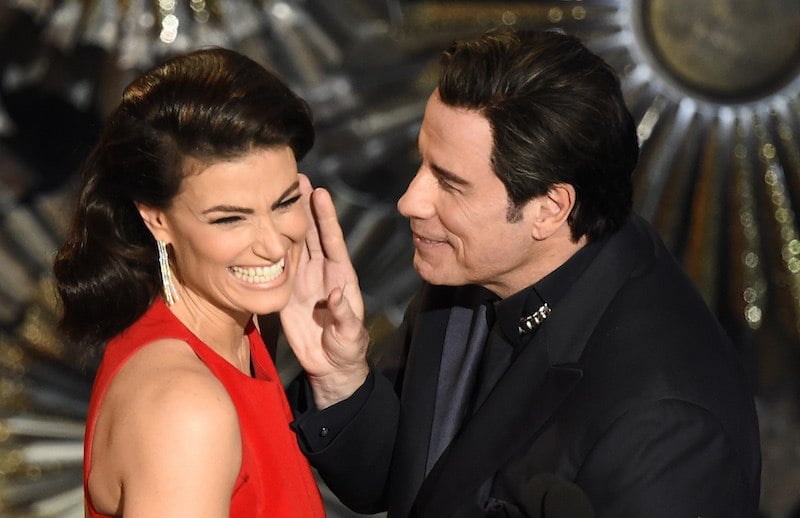 It really isn't possible to mess up an introduction worse than John Travolta did in 2014. Travolta was supposed to introduce Idina Menzel. But instead, he read her name as "Adele Dazeem," which isn't even remotely close to being right.
This moment was so baffling that it became the most talked-about of the night by far. Travolta later explained that at the last minute before he went on stage, he was told that the producers changed Menzel's name on the teleprompter to a phonetic spelling, which tripped him up.
At the following year's Oscars, Menzel got her revenge, introducing Travolta as "Glom Gazingo."
Next: This was one of the most surprising Best Picture upsets ever.
8. Shakespeare in Love beats Saving Private Ryan for Best Picture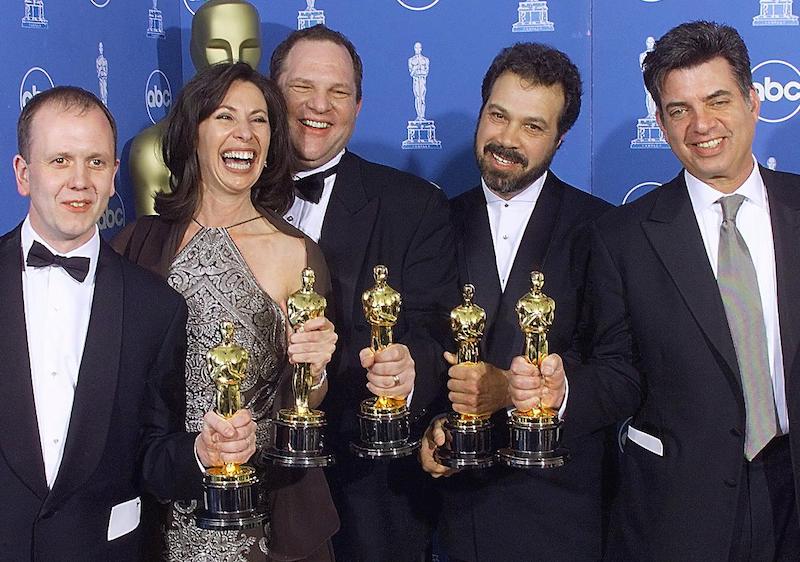 One of the most famously contentious Best Picture races in Oscars history was 1999's. That year, the two main contenders for the top prize were Shakespeare in Love and Saving Private Ryan. Most people thought the Speilberg war epic would take it, so Shakespeare in Love winning was a huge upset.
This was largely due to an intense push for the film led by producer Harvey Weinstein, who was known for his aggressive Oscar campaigns. According to Vanity Fair, not only did Weinstein lead an unprecedented marketing blitz for the film, but he also started a negative whisper campaign against Saving Private Ryan. Essentially, Weinstein treated this like an election, and it worked.
To this day, this is one of the most controversial Oscar wins ever, with many feeling like Saving Private Ryan was the more deserving movie.
Next: This actress winning was so surprising that some people thought it was a mistake.
7. Marisa Tomei wins Best Supporting Actress for My Cousin Vinny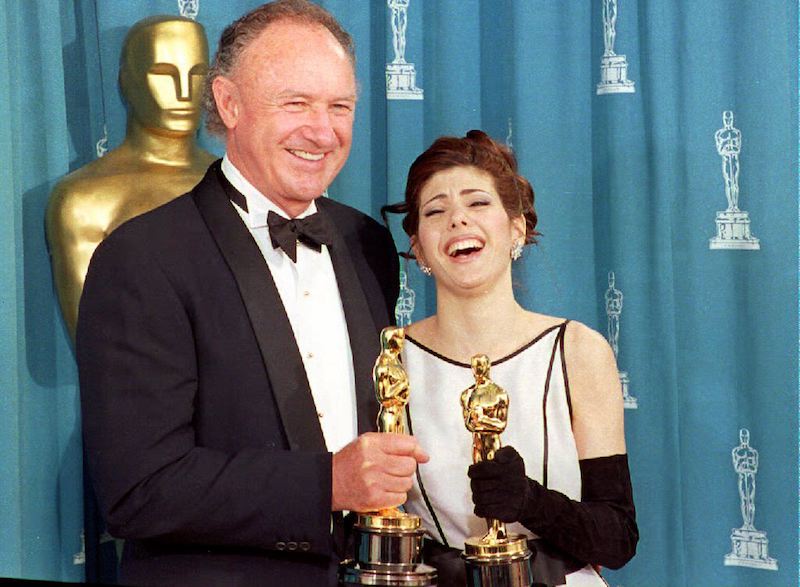 Marisa Tomei was great in My Cousin Vinny, but she definitely wasn't one of the frontrunners for Best Supporting Actress in 1993; she hadn't even been nominated at the Golden Globes.
But Tomei shocked everyone and actually won, beating out much more famous actress like Joan Plowright. Her win was so surprising that it actually spawned a rumor that Jack Palance read the wrong name by mistake and the Academy just decided to go with it.
The Academy has denied that this is the case. Besides, the rumor suggests that Palance read the wrong name off the teleprompter, but he clearly read directly from the envelope, so that can't be true. Still, the fact that everyone has so much trouble believing this wasn't a mistake is a clear indicator of how much of a shock the win was.
Next: This actor's way of celebrating his win in 2002 was pretty unique.
6. Adrien Brody kisses Halle Berry after winning Best Actor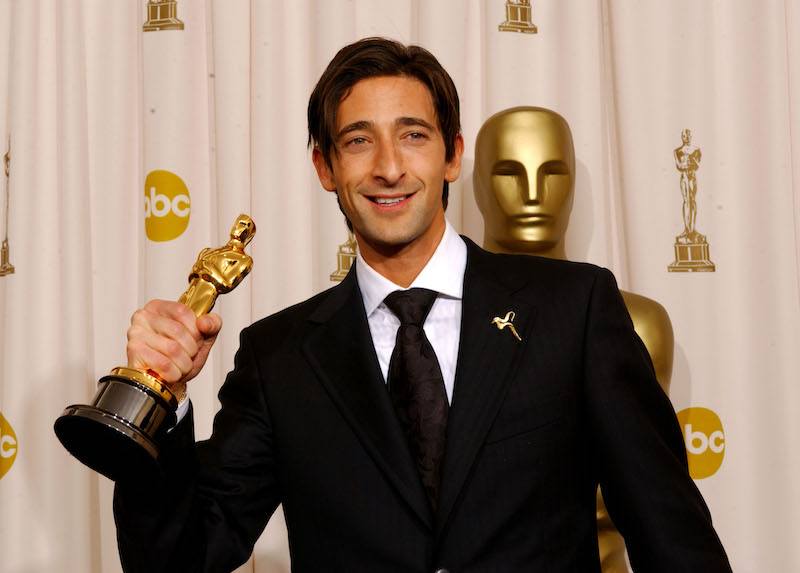 At the 2003 Oscars, Halle Berry read the winner of Best Actor: Adrien Brody, who had become the youngest person to ever win the award. He was so overwhelmed when he got up to the stage that he shocked everyone by suddenly kissing Berry.
Years later, Berry would explain that she had no clue Brody was going to do this. "That was not planned. I knew nothing about it," she said in 2017. "I was like, 'What the f–k is happening right now?' That was what was going through my mind.
Next: Everyone was surprised by the result of this Best Actress race.
5. Katharine Hepburn and Barbra Streisand tie for Best Actress
Yes, it's possible for there to be a tie at the Oscars. One of several times it happened was in 1969; when Ingrid Bergman opened the envelope for the Best Actress category, she seemed taken aback as she announced, "…it's a tie!" The entire audience collectively gasped.
The two winners were Katharine Hepburn for The Lion In Winter and Barbra Streisand in Funny Girl. Both women had received exactly 3030 votes, according to History.com. Since there were two winners, there were two acceptance speeches, although Hepburn wasn't actually there that night, so director Anthony Harvey accepted the award on her behalf.
This was the last time there was ever a tie for an acting award, although decades later, two films tied for Best Sound Editing at the 2013 Oscars.
Next: This actor made a political statement with his acceptance speech. 
4. Marlon Brando wins but sends an activist in his place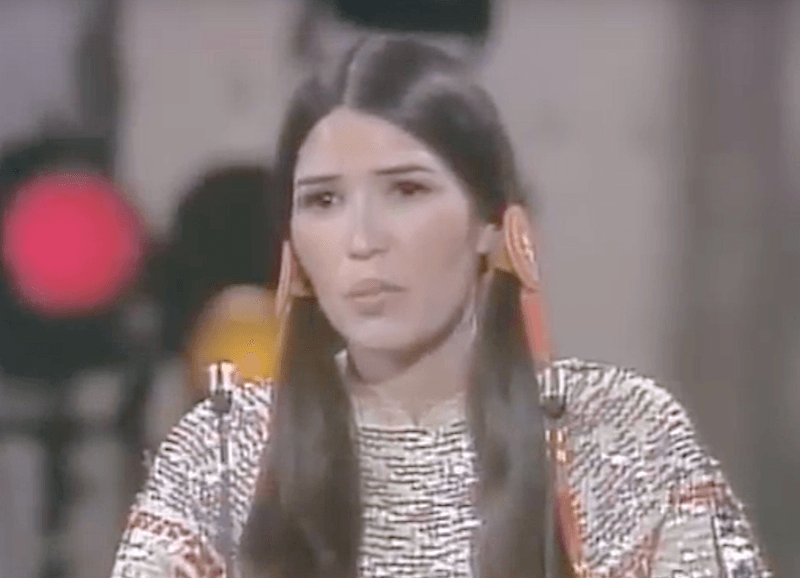 Awards shows being political is hardly some modern phenomenon. That goes back decades, and one of the most famous instances of an actor taking a stand at the Oscars was Marlon Brando in 1973.
Brando won Best Actor that year for playing Vito Corleone in The Godfather. But Brando actually rejected his award. The evening before the Oscars, he announced that he would be sending Sacheen Littlefeather, president of the National Native American Affirmative Image Committee, in his place.
When Littlefeather took the stage, she said that Brando was rejecting the award because of "the treatment of American Indians today by the film industry." The audience began to boo Littlefeather as soon as she said that. Littlefeather herself was an actress, but this was essentially the end of her career.
Next: Another Best Picture upset that left everyone stunned
3. Crash beats Brokeback Mountain for Best Picture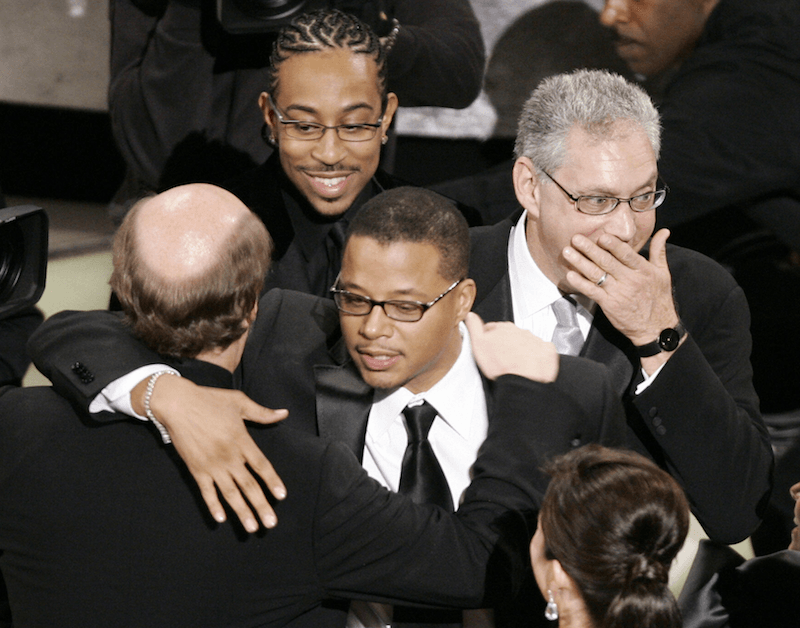 When it comes to Best Picture upsets, there was none more surprising than Crash beating Brokeback Mountain in 2006. Throughout the night, Brokeback Mountain was the clear favorite, having racked up the most nominations and with Ang Lee having won Best Director.
Meanwhile, Crash had only won two awards the whole evening, and it wasn't even one of the Best Drama nominees at the Golden Globes. So you could see the shock on everyone's face when Crash won Best Picture; even Jack Nicholson, who read out the winner, mouthed "woah" to himself on camera.
Next: How a naked man ended up on stage at the Oscars.
2. A streaker runs across the stage
In terms of pure shock, there are few moments in TV history that could top a naked man literally crashing a live awards show. At the very end of the night at the 1974 Oscars, David Niven introduced Elizabeth Taylor, who was to announce the Best Picture winner. But before Niven could even complete his introduction, a naked man ran across the stage.
That man was Robert Opel, a gay rights activist. According to The Hollywood Reporter, he had pulled off the stunt by pretending to be an entertainment journalist to get backstage. Nivel laughed as the music played on after Opel's sudden appearance on stage, and Taylor did finally come on to announce The Sting as the winner of Best Picture.
But naturally, Opel's stunt, and not the actual win, is what we remember about this particular Oscars.
Next: This is by far the most shocking Oscar moment of all time.
1. La La Land is mistakenly awarded Best Picture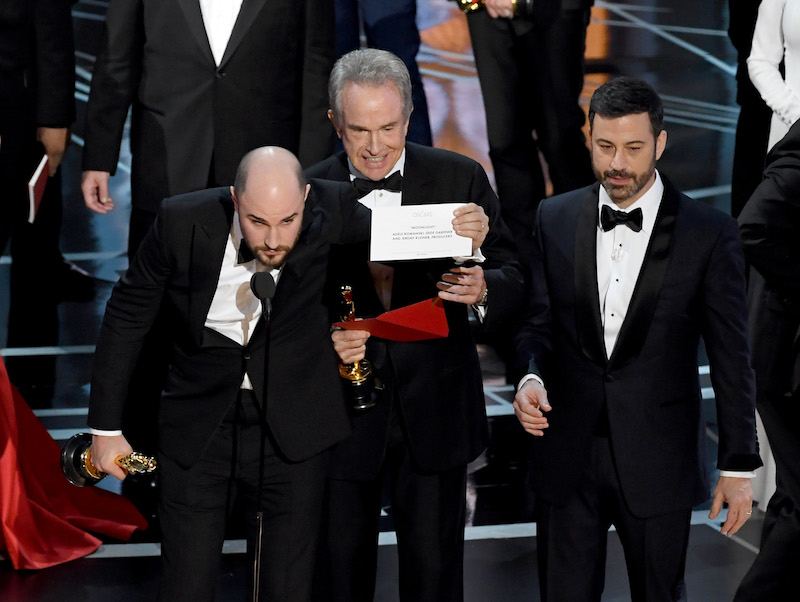 Though it just happened fairly recently, it's safe to say that 2017's Best Picture mixup was the most shocking moment in Oscars history.
After all, it was a surprise on several levels. First is the obvious one: Faye Dunaway and Warren Beatty read the wrong winner, and it took about two full minutes for the Academy to correct the mistake. This wasn't just some random award, but the top prize that everyone tunes in to see.
But even if everything went according to plan, Moonlight winning would still be shocking, as La La Land was the overwhelming favorite. Unfortunately, the fact that Barry Jenkins' movie took home the Oscar against all odds was sort of overshadowed by a blooper so fantastically bad that it may never be dethroned as the Oscars' most shocking moment ever.
Check out The Cheat Sheet on Facebook!