The Most Shocking Royal Family Scandals Ever
The British royal family has had their fair share of drama and scandals over the years. From Princess Diana and Prince Charles' tumultuous marriage to King Edward VIII choosing love over country, the Brits  — as posh as they are — haven't exactly kept their noses clean. However, they aren't the only monarchy still reigning around the world.
Royal families all across the globe have had trouble keeping their most scandalous skeletons in the closet and swept under the rug. As shocking secrets were revealed, heads rolled, the media went into a frenzy, and the public has been rightfully outraged. The most sensational royal family scandals ever just prove that even the most regal among us are still human beings at their core.
15. Prince Bernhard and his underhanded deals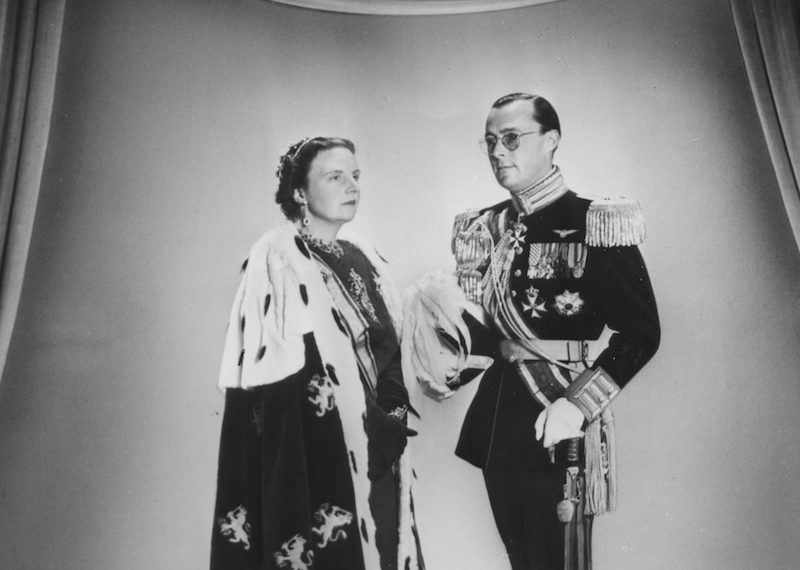 Prince Bernhard of Lippe-Biesterfeld's greed came to light most embarrassingly. The prince was married to Queen Juliana of the Netherlands. In 1959, the Dutch government was in search of some new jet fighters. One company, the Lockheed Corporation, was bidding for the contract, so they approached Prince Bernhard to put in a good word for them. The good word cost the company an astounding $1 million, which Prince Bernhard quickly stowed away in an offshore account.
The company won the contract, but in the 1970s, their deal with Prince Bernhard was revealed. (He'd also been paid an additional $100,000 in the mid-1960s as well by Lockheed.) The backhanded deal was so scandalous that Queen Juliana threatened to abdicate if her husband was prosecuted. Instead, the prince was forced to resign from official duties, and he was forbidden to wear a Dutch military uniform.
Next: A very kinky king
14. The dirty and diabolical King Carl Gustaf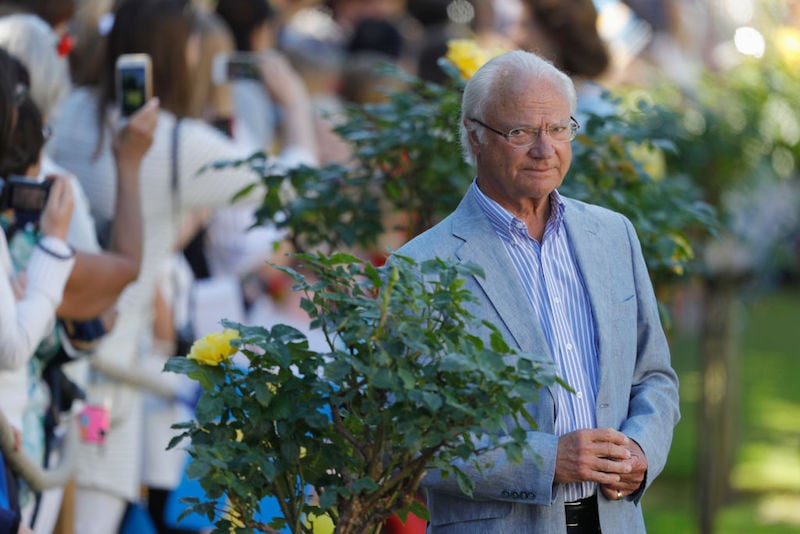 The people of Sweden adore their monarchy, which is why it's such a shame that they have a king who indulges in power, sex, and money. In 2010, a book called The Reluctant Monarch rocked the entire country. It claimed that the beloved King Carl Gustaf was obsessed with having sex at strip clubs, that he often used prostitutes, and that regular suburbian girls were frequently brought to him and pressured into sleeping with him.
The book details that in 1996, at the Olympia Games in Atlanta, the king spent two hours with a stripper in a private room at Atlanta's Gold Club. Allegedly, the king would use gangsters and the secret police to cover up his activities.
King Gustaf pretty much admitted it all when he released a statement saying,  "I have spoken to my family and the queen, and we chose to turn the page and move forward — because, as I understand, these are things that happened a long time ago." Meanwhile, one of the book's writers was harassed and fired from her job.
Next: A hard-partying, free-loving princess
13. Princess Stephanie, the Paris Hilton of Monaco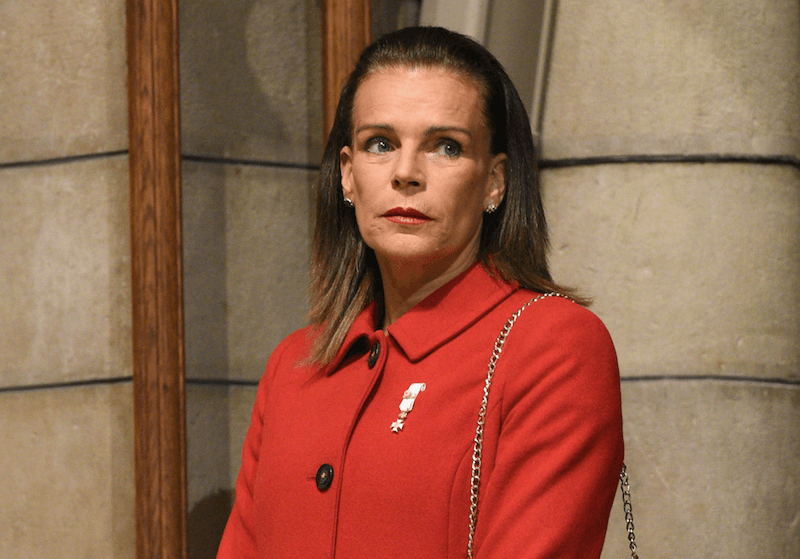 Princess Stephanie was in the car with her mother, Princess Grace Kelly of Monaco, when the former actress lost control of the vehicle and went tumbling down a mountain. Princess Stephanie survived the wreck, but her mother did not. This tragedy, which occurred in 1982, shifted something in Princess Stephanie, causing her to live life on the edge.
It began when Princess Stephanie launched her recording career with the hit song "Irresistible," which included a provocative video. Since then, she has had three children with two different fathers, all out of wedlock, as well as several scandalous and public marriages — including one to an elephant trainer named Franco Knie.
Before her father Prince Rainier III's death in 2004, he'd threatened to cut off his daughter more than once, including the time in 1987 when she was photographed topless with then-boyfriend, nightclub owner Mario Oliver. Oliver had been charged with raping a 19-year-old woman.
In more recent years, however, Princess Stephanie has led a much more low-key life.
Next: The princess who felt the wrath of karma 
12. Princess Caroline watched history repeat itself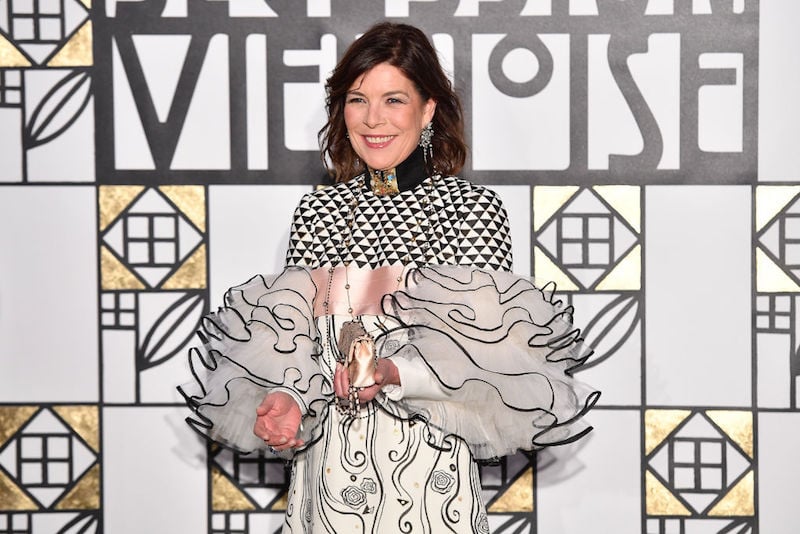 In 2010, Prince Ernest August of Hanover was photographed frolicking in Thailand with a younger woman that was not his wife, Princess Caroline of Monaco. Princess Caroline was reportedly humiliated by the event, but quite frankly, she probably should have seen it coming.
Princess Stephanie's older sister was caught lip-locking Prince Ernest back in 1997 when he was still married to his first wife of 16 years, Chantal Hochuli. Hochuli divorced the playboy prince swiftly and told the tabloids, "A woman can only take so much humiliation."
Prince Ernest and Princess Caroline are still married but estranged.
Next: The prince who loves public urination  
11. Prince Ernest August is just the worst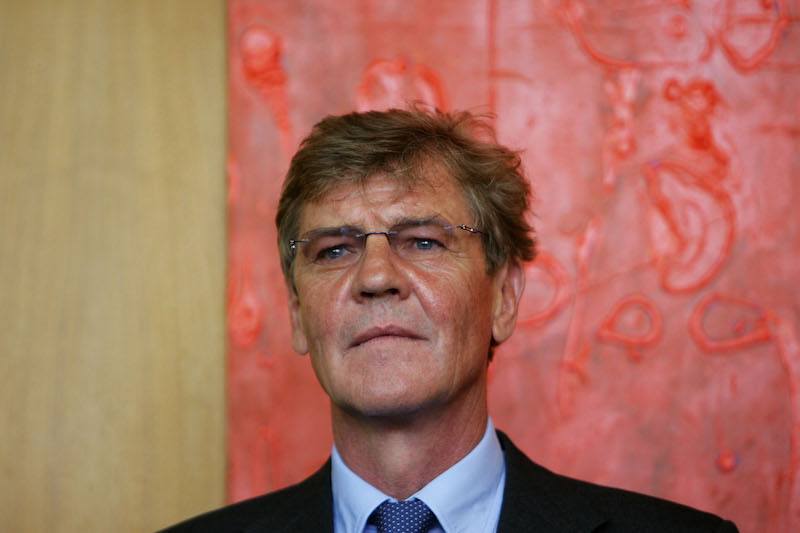 Infidelity isn't the only thing Prince Ernest August is good at. He has a history of violence and public drunkenness. In 1999, he assaulted a journalist with an umbrella and had to pay a fine. In 2004, he was a part of an assault at a German nightclub in Kenya and was convicted of bodily harm.
Perhaps one of his most disgusting incidents happened in 2000 when Prince Ernest was photographed urinating on the Turkish Pavilion at the Expo 2000 event in Hanover. It caused an international incident since the Turkish embassy accused him of disrespecting the people of Turkey.
He also recently had the nerve to oppose his son's marriage to his longtime girlfriend because he wanted to preserve the family's property. OK, sir.
Next: A princess who is a fan of orgies
10. Princess Sheikha Salwa and the alleged orgy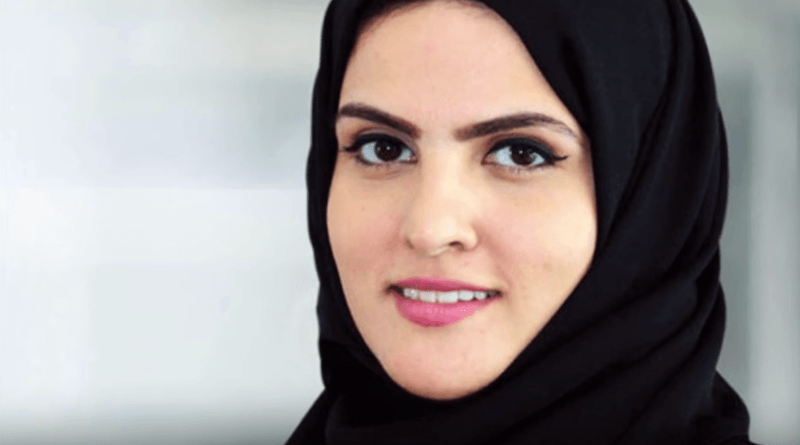 In 2016, Princess Sheikha Salwa of Qatari was allegedly involved in a massive sex scandal. The princess was apparently visiting London when the British security service and Scotland Yard raided a hotel room due to complaints. There, they found Princess Sheika and at least seven others engaged in group sex.
The Financial Times reported the incident, saying that the princess was not charged because she wasn't soliciting. However, shortly after that, all mention of the event vanished from the Times' website, and the news was buried. Apparently, the Qatari embassy offered more than $50 million to make the story go away.
Next: The prince who stole money for his vacation home 
9. Prince Laurent, the fraud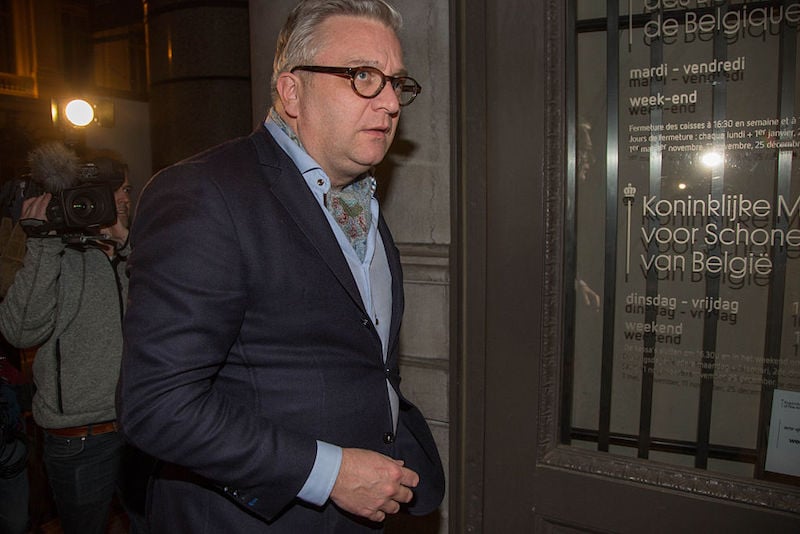 Prince Laurent has officially become an embarrassment to the people of Belgium. The second son of King Albert II and Queen Paola always had a reputation for being a bad boy, but things took a turn for the worst in 2007. It all began when some Belgium veterans were accused of misusing the public's money. For whatever reason, Prince Laurent was called to testify, and his father allowed it, even voiding his royal immunity.
During the trial, it was revealed that Prince Laurent had used naval funding to renovate his holiday mansion. Though he was eventually acquitted of the charges, his parents banned him from the palace and all other royal functions for a very long time. We're sure the people of Belgium have not forgotten.
Next: A king and his illegitimate daughter 
8. King Albert II and his illegitimate daughter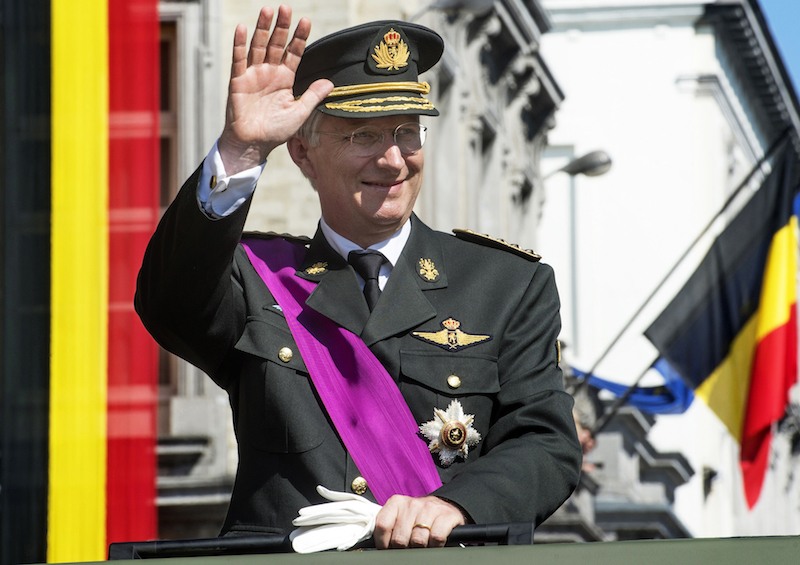 It looks like the apple didn't fall too far from the tree in Belgium. In 2014, Delphine Boel released a book called Cutting the Umbilical Cord, alleging that she was the former King's illegitimate daughter and that he had refused to acknowledge her existence.
In the book she wrote, "You are responsible for the child you produce. You do not abandon it. That is what my father has done."
King Albert II has neither confirmed nor denied the claim, though he did admit to having an affair in the '60s. Instead, he callously said, "We don't dwell on this subject, which is a part of our private lives."
Next: A queen who decided to seek some attention elsewhere 
7. Queen Nothando Dube and her illicit affair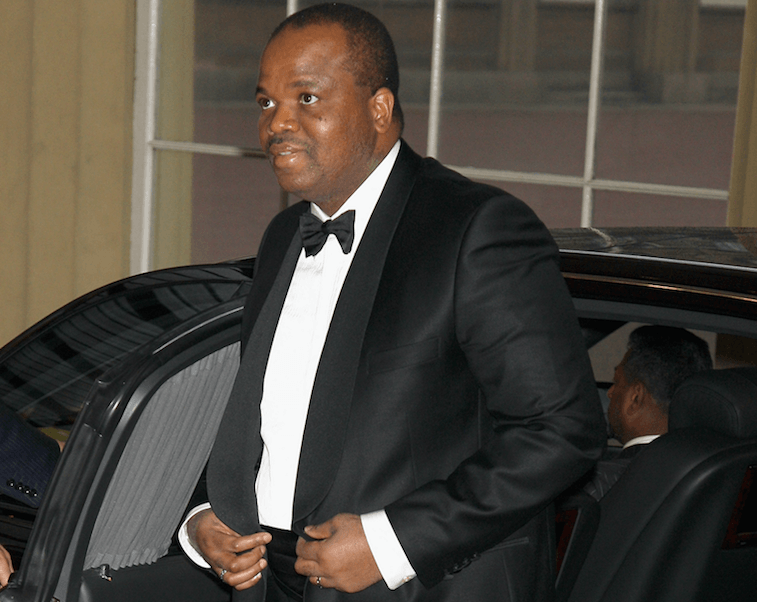 We're going to cut Queen Nothando Dube of Swaziland some slack. After all, she is just one of the fourteen wives of King Mswati III; she obviously doesn't get enough attention. In 2010, Queen Dube was caught having sex with the king's justice minister, Ndumiso Mamba. Both were arrested and jailed to prevent them from fleeing the country.
Mamba eventually resigned for his part of the affair. Meanwhile, Queen Dube was put on house arrest and then eventually evicted from the palace and barred from seeing her husband or children.
This wasn't the first time one of King Mswati III's wives got her groove back. In 2004, two of his wives fled the country after news of their alleged affairs hit the airwaves.
Next: An adulterous prince
6. Prince Norodom, the adulterer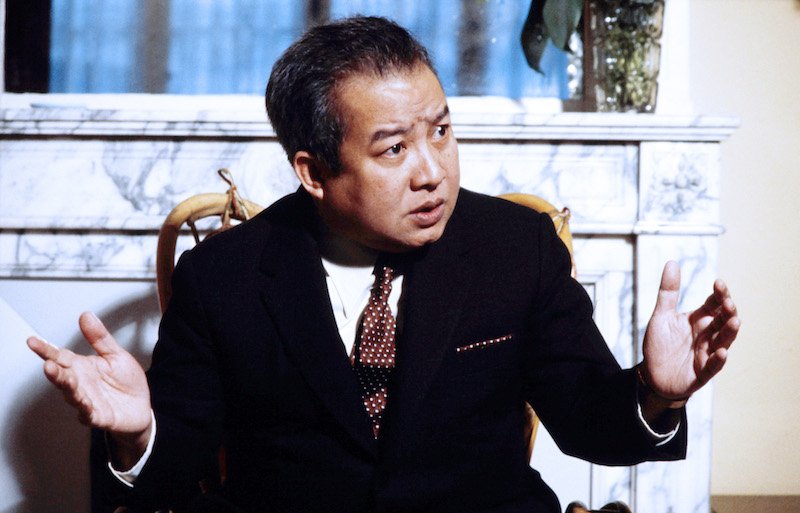 Prince Norodom Ranariddh of Cambodia isn't exactly well-liked, especially not by his ex-wife Princess Marie. In 2006, shortly before their divorce, the princess filed a complaint with the court regarding her husband's infidelity. Prince Norodom became the first person in Cambodia to be charged with Cambodia's Monogamy Law.
The former prime minister had many enemies, and if he were found guilty, he would have to face a custodial sentence. However, the prince's legal team got him off on a technicality by saying his marriage had never been registered; therefore, he couldn't have committed adultery. This wouldn't be the last of his worries though.
Next: Prince Norodom, the greedy 
5. Prince Norodom, the embezzler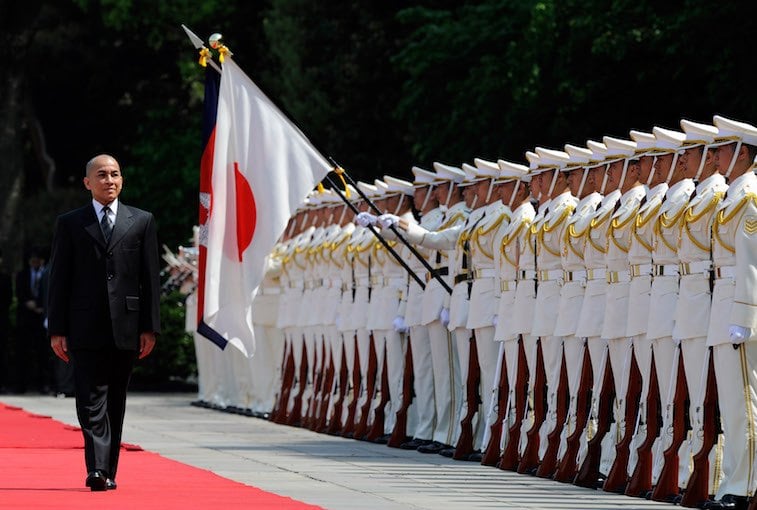 Though Prince Nordom got off on his adultery charge, he wasn't so lucky the following year when FUNCINPEC's secretary-general, Nhiek Bun Chhay, charged him with selling the political parties' headquarters and keeping the $3.6 million for himself.
In March 2007, Prince Norodom was found guilty and sentenced to 18 months in jail. The prince fled to Malaysia to escape but has since returned home after receiving amnesty.
Next: The princess who had to be dragged down the aisle 
4. Princess Charlene, the runaway bride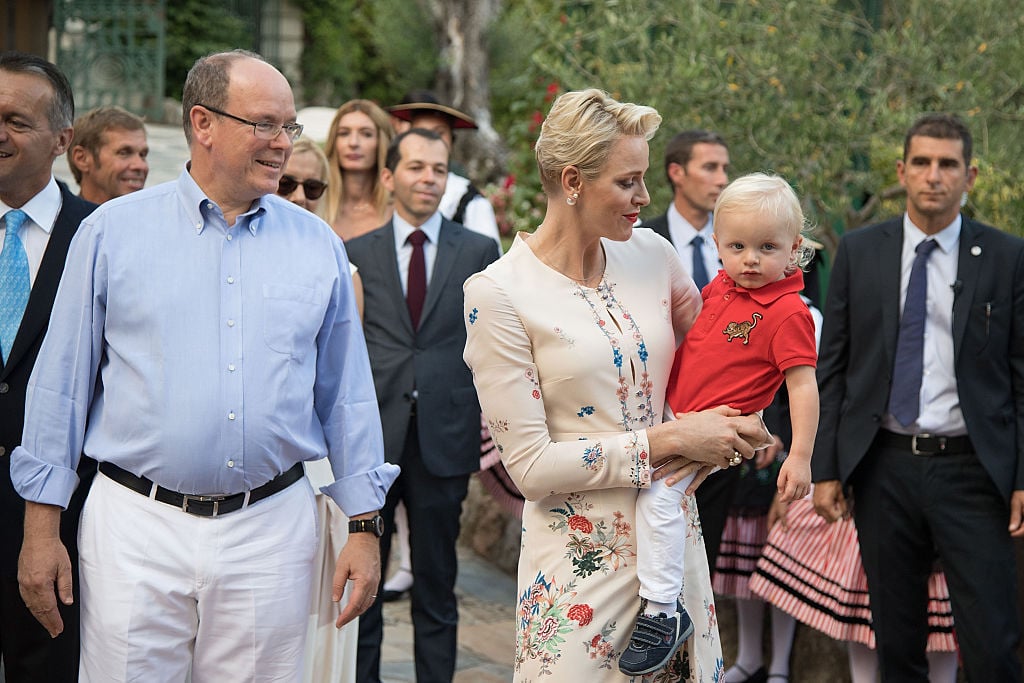 We can imagine that marrying into royalty isn't an easy task, and apparently, Princess Charlene of Monaco was so apprehensive that she attempted to flee three times. Princess Charlene married Prince Albert in 2011, but rumors swirled that she attempted to flee South Africa where the wedding as held. The princess' passport was eventually confiscated.
The couple did eventually tie the knot, and Princess Charlene walked down the aisle bawling. The royals said that they were tears of joy.
Next: A very drunk and bratty princess
3. Princess Theodora Sayn-Wittgenstein and her racist comments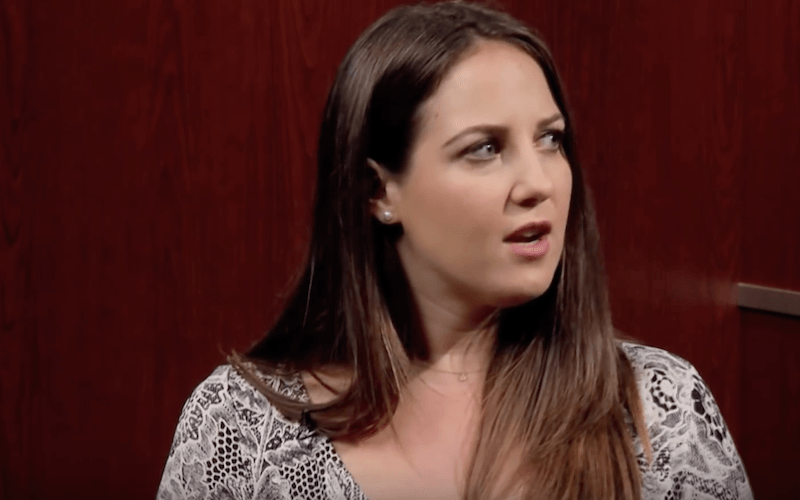 In 2014, Princess Theodora Sayn-Wittgenstein of Germany was arrested at an annual Oktoberfest party held at St. Andrews University in London. The police had to use leg restraints because she stripped naked and began trying to climb a fence when they arrived. A witness claimed that she also said, "While I was doing my nails this morning, I was wondering how many Muslims I could kill."
During her trial for public indecency, the judge expressed his disgust by saying, "I deal with you as I would anyone who behaves in this way. These comments you made are unacceptable – they would cause nothing but division, concern, and unhappiness."
Next: The mean-spirited king who never was
2. King Edward VIII's lack of compassion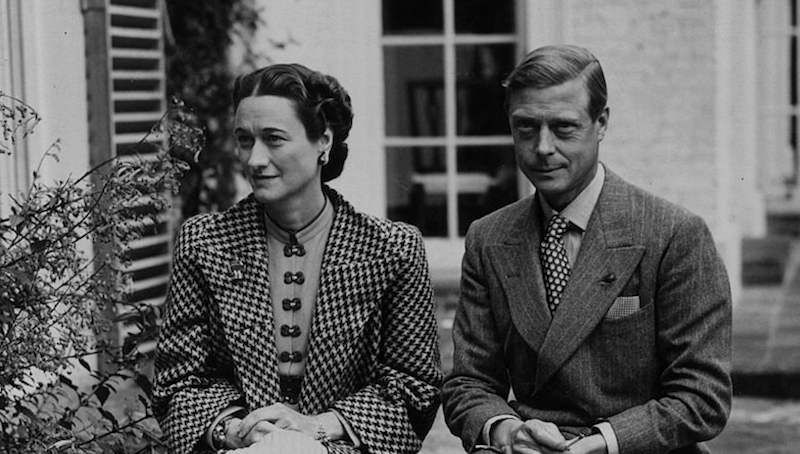 Everyone knows the scandal of King Edward VIII, who abdicated the crown to marry Wallis Simpson, as well as his ties to the Nazis. However, he was also just not a decent person all around. His younger brother, Prince John, was born with severe epilepsy, and he also had autism. The young prince died in 1919 when he was only 13 years old.
It came out later to the horror of many that King Edward wrote that his late brother was "an animal" and that his death was "a great relief" to the family.
Next: A suspenseful royal death
1. Prince George's mysterious death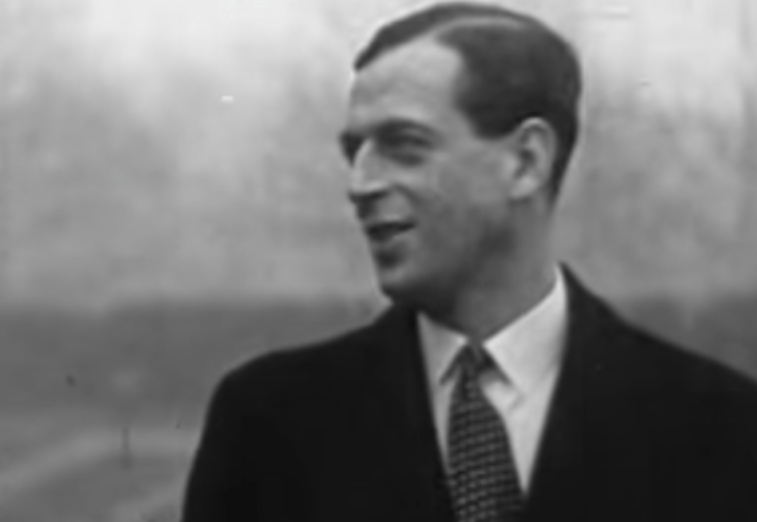 Prince George of Kent was never a king like his older brothers, King George and King Edward, but he did stay in the spotlight because of his numerous affairs with both men and women. The prince was said to be involved with playwright Noel Coward, American cabaret artiste Florence Mills, singer Jessie Matthews, Jorge Ferrara, and socialite Kiki Preston.
The prince was also known to indulge in morphine and cocaine. Prince George of Kent died in 1942 in a plane crash, but the details are still fishy. Officially it is said that the pilot chose the wrong flight plan and crashed into a mountain. However, many people think the royals simply had enough of the prince's shenanigans and had him killed off.