The Most Tragic Child Star Deaths That Stunned Hollywood
Hollywood stars may seem larger than life, but of course, they are just as vulnerable to life's tragedies, including the chance of dying at a young age. While the unexpected loss of a loved one is always horrible, the loss of a young person is particularly heartbreaking. Sadly, Hollywood has experienced quite a few child star deaths. These 19 beloved young actors passed away far too soon.
1. Sawyer Sweeten (1995–2015)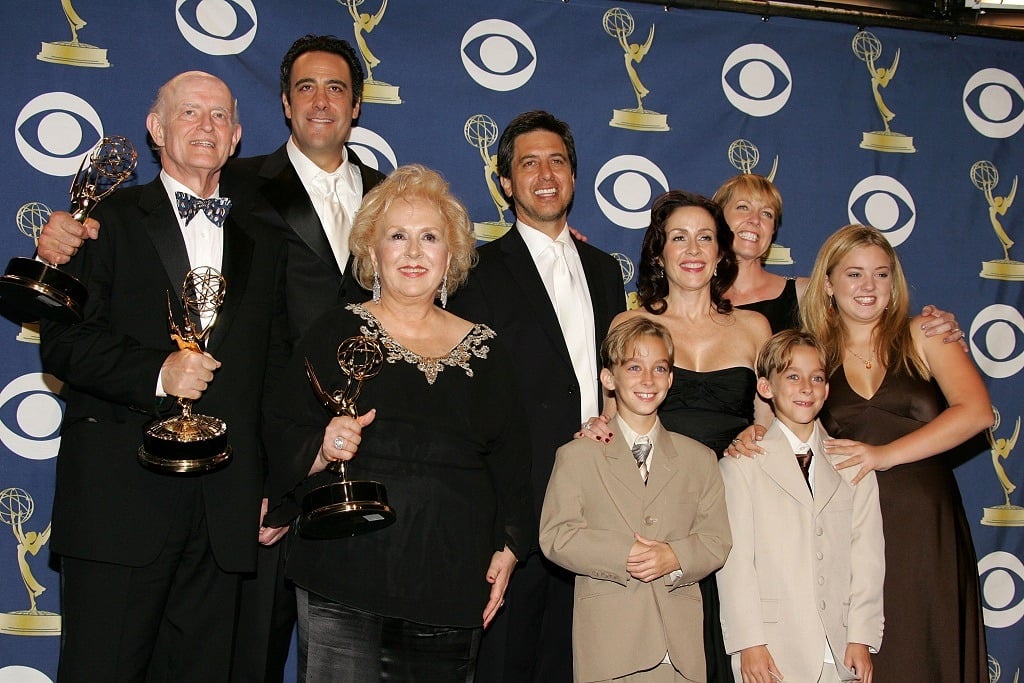 Most known for: Everybody Loves Raymond
Cause of death: Suicide
Many people recognize the twins who played Ray Romano's sons on Everybody Loves Raymond. Sadly, Sawyer Sweeten, one of the brothers, shot himself on his family's front porch in Texas.
His sister, who also appeared on Everybody Loves Raymond as his older sibling, posted on Facebook, "At this time I would like to encourage everyone to reach out to the ones you love. Let them have no doubt of what they mean to you."
Next: This famous little face didn't live past 12 years old.
2. Heather O'Rourke (1975–1988)
Most known for: Poltergeist
Cause of death: Septic shock and cardiac arrest
After her breakout role in the 1982 horror film Poltergeist, child actor Heather O'Rourke starred in its two sequels, Poltergeist II: The Other Side and Poltergeist III. In the first film, the angelic-looking O'Rourke plays the role of Carol Anne Freeling, the youngest daughter in a family whose home is plagued by a supernatural apparition.
The Poltergeist movie poster, featuring O'Rourke with her hands on a static television screen is one of the most iconic ever. And the "they're here" line she delivers in the movie is so famous The American Film Institute included it on their list of top movie quotes from the last 100 years.
Sadly, Poltergeist III was the last film O'Rourke made. Several months before filming began, doctors misdiagnosed O'Rourke with Crohn's disease. Unfortunately, they did not discover their misdiagnosis until it was too late. On Jan. 31, 1988, O'Rourke collapsed and was rushed to the hospital. According to the Los Angeles Times, doctors found a longstanding bowel obstruction. An attempt to surgically remove the blockage led to septic shock, and she suffered cardiac arrest. O'Rourke passed away at just 12 years old.
3. Johnny Lewis (1983–2012)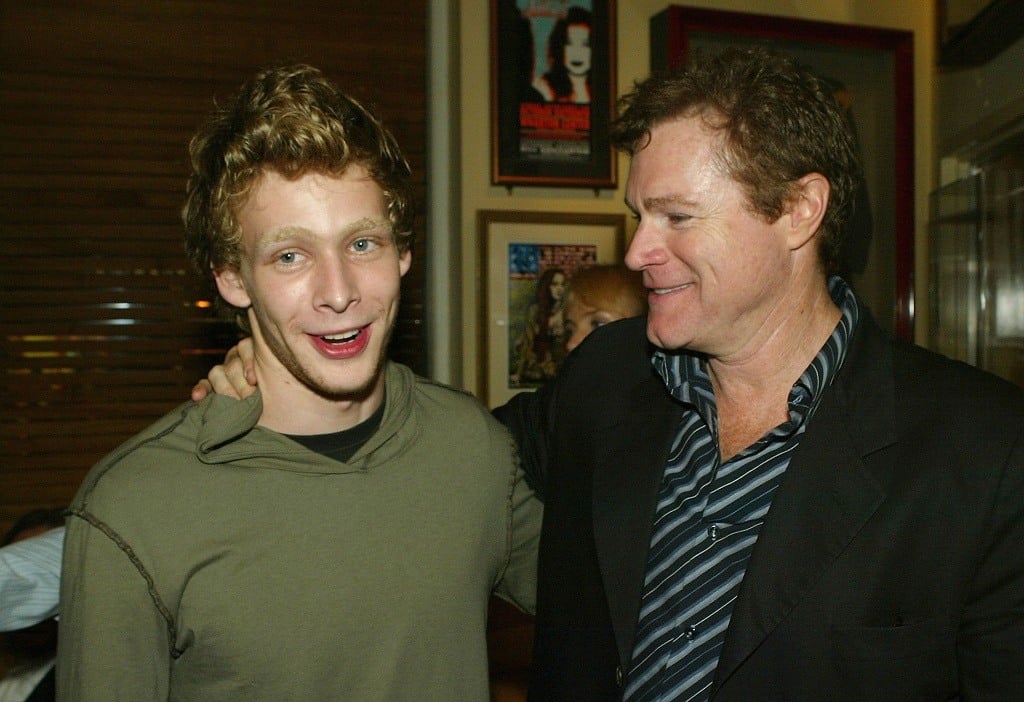 Most known for: Sons of Anarchy
Cause of death: Accident
Although he acted since age five, Johnny Lewis's big break came at 16 years old when he appeared on Malcolm in the Middle and 7th Heaven. He later had roles on hit shows like Smallville, The O.C., Drake & Josh, and Boston Public. Both before and after his well-known role on Sons of Anarchy, Lewis had destructive run-ins with the law, including residential burglary and assault and battery.
In October 2011, Lewis was involved in a motorcycle crash and suffered head injuries. His behavior and mental capacity later worsened, leading to an in-jail diagnosis of internal bleeding in the brain. At one time, his probation officer acknowledged Lewis' chemical dependency and mental health issues.
In 2012, Lewis entered rehab for drug abuse and seemed to improve. Upon release, he died from either falling or jumping off a roof. His death was ultimately ruled an accident.
Next: Domestic violence ended this little girl's life.
4. Judith Barsi (1978–1988)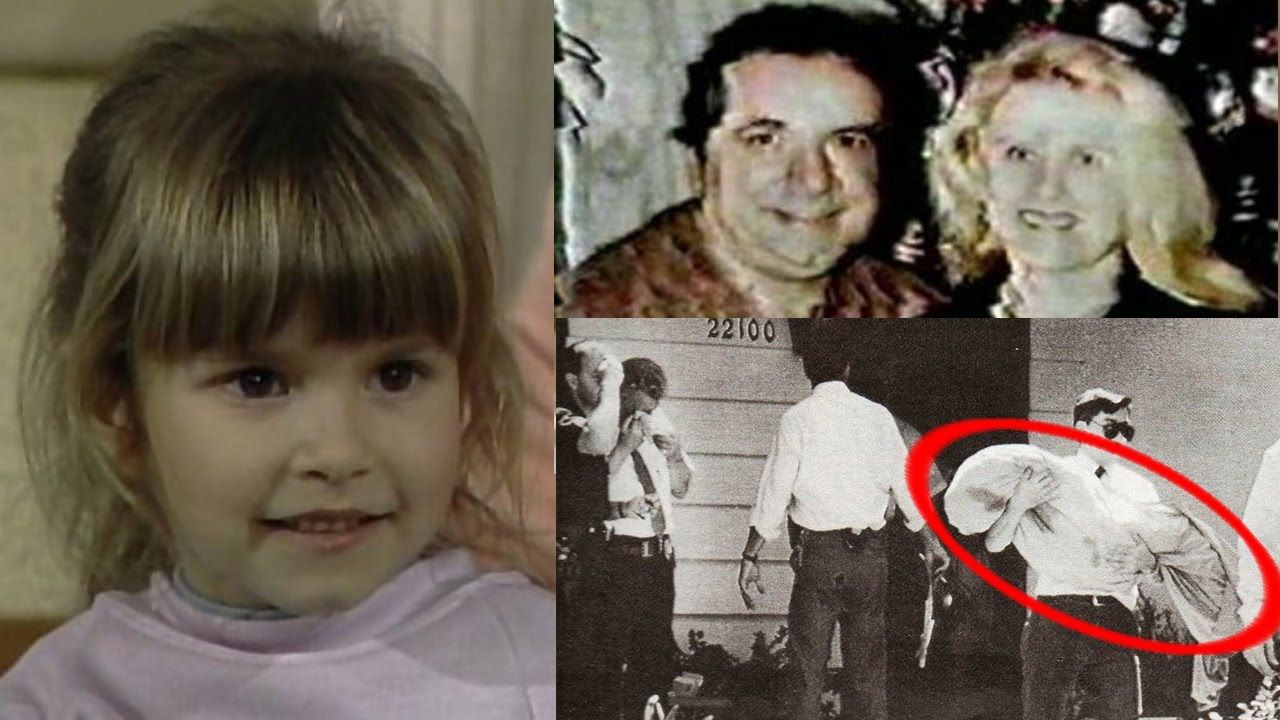 Most known for: The Land Before Time 
Cause of death: Murder
Hollywood was shocked when 10-year-old child star Judith Barsi died at the hands of her suicidal father in 1988. Along with her mother, the voice actress was shot, killed, and set on fire in the family garage, before her dad turned the gun on himself.
Barsi was especially known for lending her voice to The Land Before Time (as "Ducky") and All Dogs Go to Heaven, as well as acting in Jaws: Revenge and more.
Next: This talented actor made many mistakes.
5. Brad Renfro (1982–2008)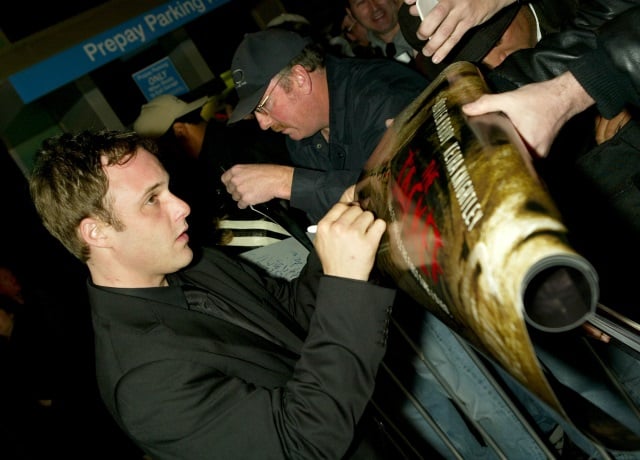 Most known for: The Client
Cause of death: Heroin overdose
Child actor Brad Renfro made his big-screen debut in the critically acclaimed 1994 thriller The Client, based on a John Grisham novel by the same name. In the film, 11-year-old Renfro plays the lead role of Mark Sway, a young boy who witnesses the suicide of a mob-connected lawyer. Renfro's well-received performance led to roles in other major motion pictures, including Tom and Huck, The Cure, Sleepers, and Apt Pupil.
Unfortunately, Renfro's increasing drug use derailed his promising acting career. After being cited for drug possession in the late '90s, Renfro earned further notoriety when he was arrested for attempting to steal a yacht, as reported by the Spartanburg Herald-Journal. In 2002, he was ordered into a three-month rehab program following an arrest for public intoxication. In 2005, Renfro tried to purchase heroin from an undercover LA police officer, who subsequently arrested him. On January 15, 2008, the 25-year-old was found dead of a heroin overdose by his friends.
Next: This child star could not escape her demons.

6. Dana Plato (1964–1999)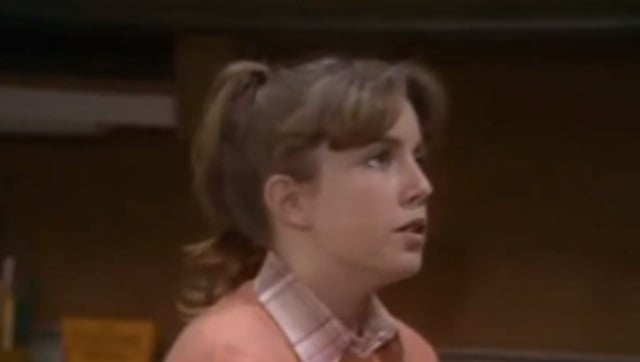 Most known for: Diff'rent Strokes
Cause of death: Suicide
Like Coleman, Dana Plato found fame as a child actor on the '80s sitcom Diff'rent Strokes. Plato played Kimberly Drummond, the teenage daughter of a wealthy white widower who adopts two African-American brothers. According to People Magazine, Plato began abusing alcohol and Valium when she was only 14 years old. In 1984, the show dismissed Plato after she became pregnant, although she made several appearances in the final 1985–1986 season.
Despite her fame from Diff'rent Strokes, Plato found it difficult to find quality work. In the late '80s and early '90s, she posed for Playboy magazine and starred in several forgettable B-movies. Around the same time, several personal tragedies struck when her husband divorced her, her mother passed away, and an accountant stole most of her money. She also lost custody of her son due to her drug and alcohol problems.
In 1991, Plato hit rock bottom when police arrested her for a video store robbery, which earned her five years of probation and a stint in rehab. Unfortunately, Plato never fully kicked her drug habit. On May 8, 1999, her fiancé found Plato in their Winnebago motorhome, dead of a drug overdose. A medical examiner ruled the 34-year-old's death a suicide.
Next: Addiction ended this child star's promising career.
7. River Phoenix (1970–1993)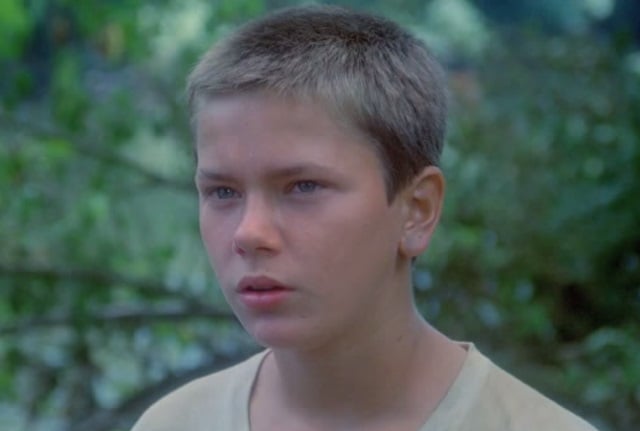 Most known for: Stand By Me, Running on Empty
Cause of death: Drug overdose
A promising young actor and musician, River Phoenix's breakout role was in 1986's Stand By Me. Although he's best known for acting, this talented star also sang and played guitar for Aleka's Attic, a band he formed with his sister, Rain. Phoenix's well-received performance in Stand By Me led to roles in major motion pictures, including The Mosquito Coast, A Night in the Life of Jimmy Reardon, and Little Nikita.
In 1988, Phoenix garnered an Academy Award nomination for Best Actor in a Supporting Role for his portrayal of a counterculture couple's son in Sidney Lumet's Running on Empty. The following year, he had a small role as a young Indiana Jones in Steven Spielberg's Indiana Jones and the Last Crusade. In 1991, Phoenix delivered another critically acclaimed performance as a narcoleptic street hustler in Gus Van Sant's My Own Private Idaho.
It seemed like this actor would become a major movie star. Sadly, in October 1993, Phoenix collapsed outside of an LA nightclub in front of Rain and brother Joaquin. They rushed him to Cedars-Sinai Medical Center, where doctors pronounced the 23-year-old dead. As noted by The New York Times, the coroner found "deadly levels of cocaine and morphine" in his system.
Next: This actress courageously battled her diagnosis.
8. Michelle Thomas (1968–1998)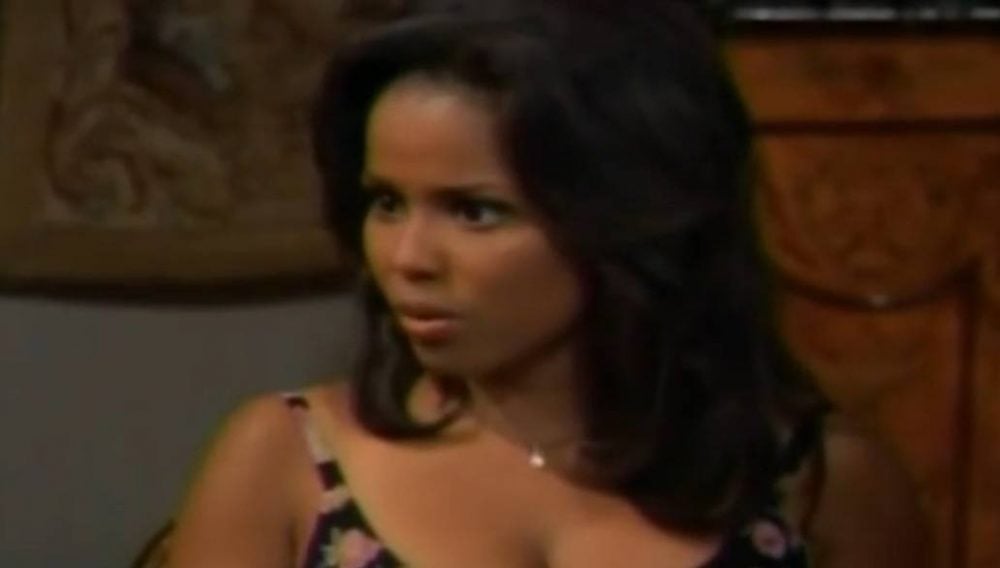 Most known for: The Cosby Show, Family Matters
Cause of death: Stomach cancer
Early in her career, Michelle Thomas became a mainstay on sitcom television. She first appeared as Justine Phillips on The Cosby Show, playing Theo Huxtable's girlfriend for three years. After that, Thomas had a few smaller roles and also appeared in music videos for artists like Boyz II Men and Dru Hill. Her first leading role came in 1993, as Myra Monkhouse in Family Matters. 
A year before Family Matters went off the air (1997), Thomas was diagnosed with a rare form of stomach cancer. Doctors surgically removed the tumor, before a second cancerous growth appeared in 1998. Surrounded by her family, the 30-year-old died shortly after the growth ruptured.
Next: A terrible accident spelled bad news for this child star.
9. Sammi Kane Kraft (1992–2012)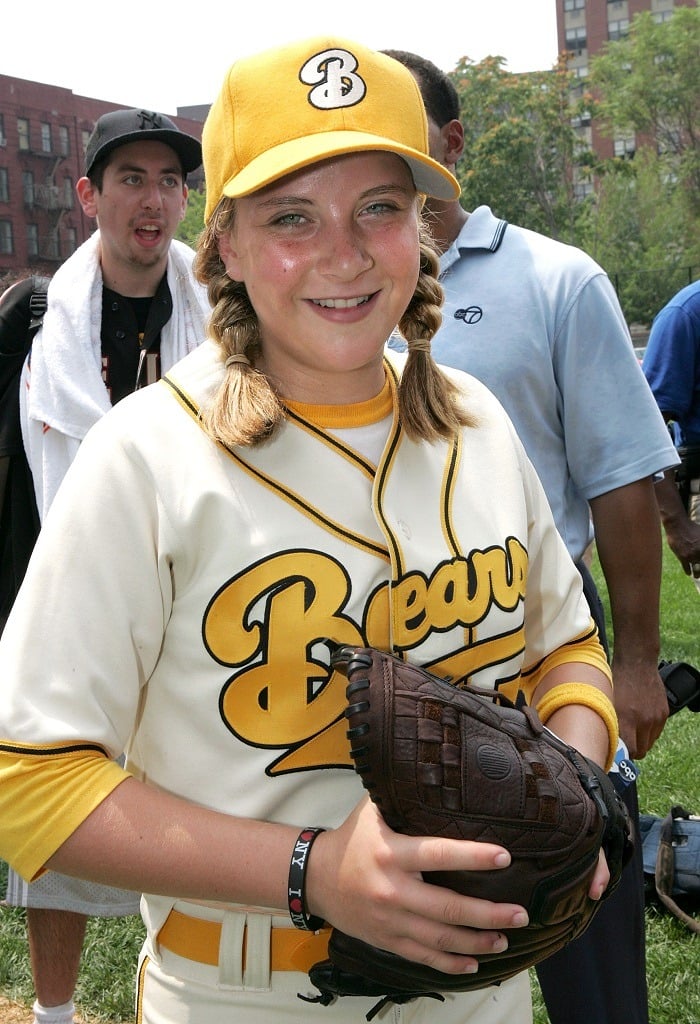 Most known for: Bad News Bears
Cause of death: Car accident
Death by a car crash is something we wouldn't wish on our worst enemy. Sadly, the child star of the 2012 Bad News Bears remake suffered this fate. The 20-year-old was along for the ride when her car got rear-ended by a semi-truck and hit by another vehicle.
Next: This actor tragically died doing what he loved.
10. Paul Walker (1973–2013)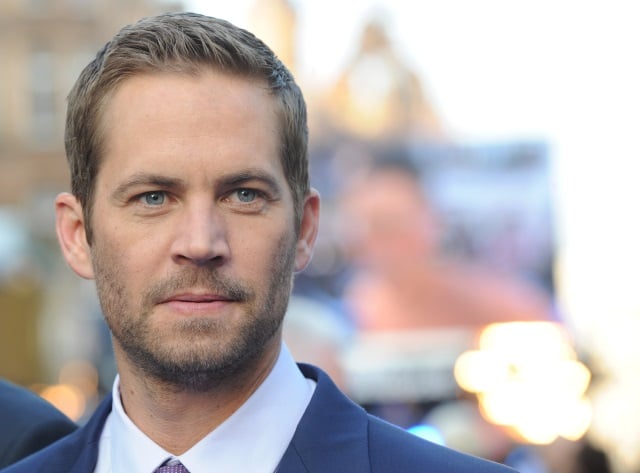 Most known for: The Fast and the Furious
Cause of death: Car accident
The Fast and the Furious star Paul Walker also appeared in many movies and TV shows as a child, including Highway to Heaven and Throb. His big break came when he was cast in 1986's Monster in the Closet, a horror comedy movie that also featured Stacy Ferguson (of Black Eyed Peas), Howard Duff, and John Carradine.
Walker's greatest career success came as an adult when he played Brian O'Conner in 2001's The Fast and the Furious. The film's box office success led to roles in other major movies like Timeline, Into the Blue, and Flags of Our Fathers. He reprised his role as Brian O'Conner in five The Fast and the Furious sequels, including 2015's blockbuster Furious 7.
On Nov. 30, 2013, Walker left a benefit event for his Reach Out Worldwide charity in a Porsche driven by a friend. The driver lost control of the car, and the fiery crash killed both men. According to investigators cited by CNN, the cause of the accident was "unsafe speed for the roadway conditions." Walker had recently turned 40 years old.
Next: A terrible bar fight killed this Harry Potter actor.
11. Rob Knox (1989–2008)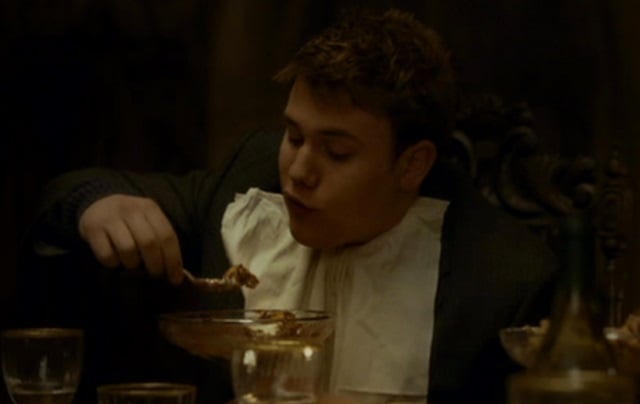 Most known for: Harry Potter and the Half-Blood Prince
Cause of death: Murder
English actor Rob Knox appeared to be on the cusp of a promising career after securing the role of Marcus Belby in the movie Harry Potter and the Half-Blood Prince. Although his portrayal of Belby in the sixth Harry Potter film is his most famous role, Knox had previous acting experience on multiple British TV shows, as well as a small part in the 2004 film King Arthur.
On May 24, 2008, Knox was stabbed five times in the chest outside a bar in London as he tried to defend his brother from an attacker, reported the BBC. Knox was only 18 years old when he died. In 2009, his attacker, Karl Bishop, was sentenced to life in prison with no possibility of parole for 20 years.
Next: A freak accident horrified this actor's fans.
12. Anton Yelchin (1989–2016)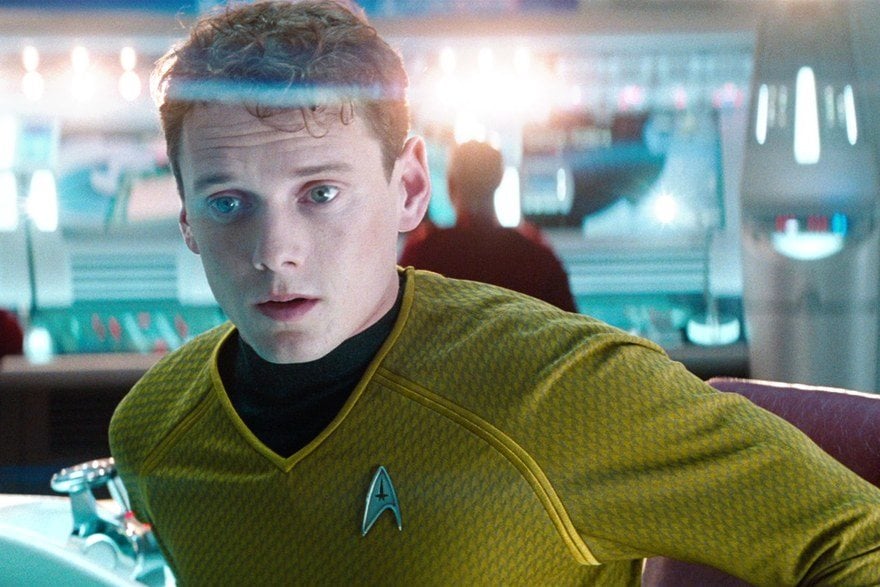 Most known for: Star Trek
Cause of death: freak accident
The loss of Anton Yelchin in 2016 shook up Hollywood. The Russian-born actor started his career at 12 years old, starring in Along Came a Spider and Hearts in Atlantis and appearing in some smaller TV roles. Yelchin received his break in Steven Spielberg's 2002 alien abduction-centric Taken miniseries. Things took off from there, as he starred in Alpha Dogs, Charlie Bartlett, and Terminator Salvation, among other projects.
The biggest role of Yelchin's career was also his last, starring as Pavel Chekov in J.J. Abrams' Star Trek reboot. Tragically, his Jeep Cherokee pinned the 27-year-old against a pillar outside his home, after the car rolled backward in his driveway — a result of a common transmission error that later led to a recall.
Next: An actress dies similarly to the way her character did on TV.
13. Tara Correa-McMullen (1989–2005)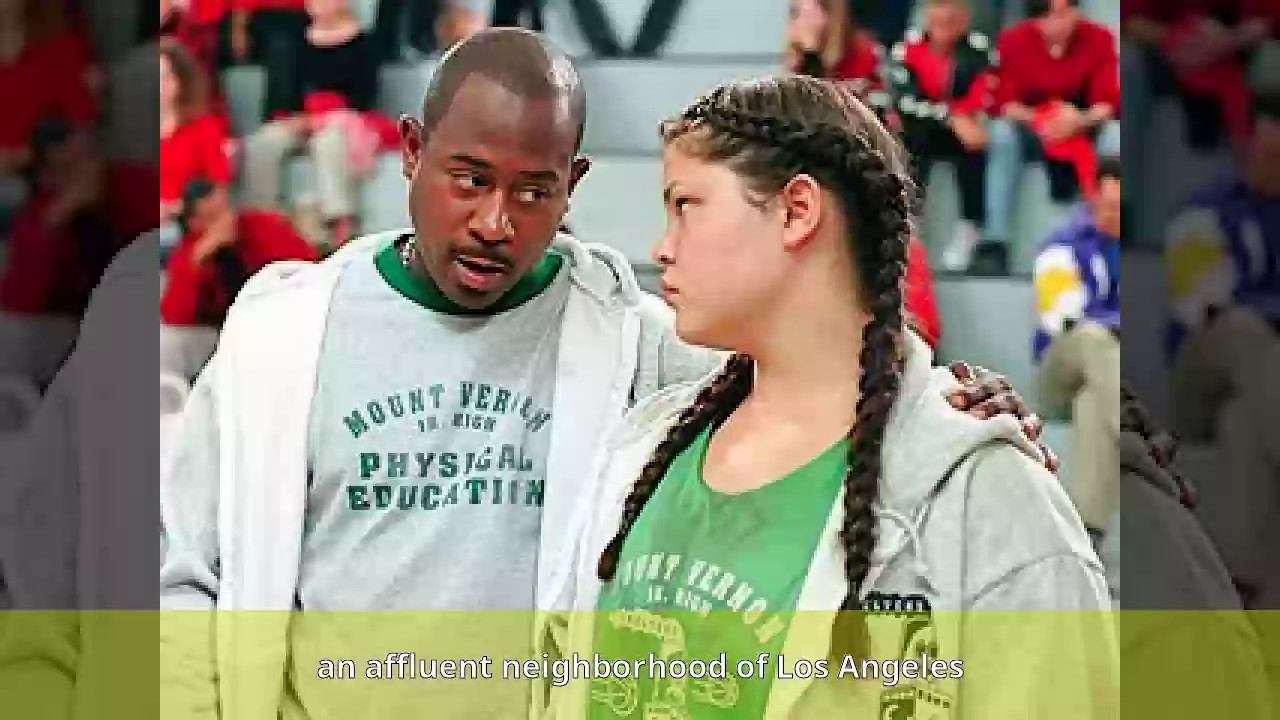 Most known for: Judging Amy
Cause of death: Murder
This 16-year-old rising star's life ended in gang violence on the streets of Inglewood, California. Tara Correa-McMullen appeared on the TV show Judging Amy as a teen involved in a gang and her character was eventually murdered ending her time on the show.
Ironically, Inglewood police think Correa-McMullen may have also died at the hands of gang violence. One of the sergeants on the case indicated that she likely didn't know the shooters, but other sources said she was dating an older man from a gang.
Next: This beloved actress's death devastated and confused her fans.
14. Brittany Murphy (1977–2009)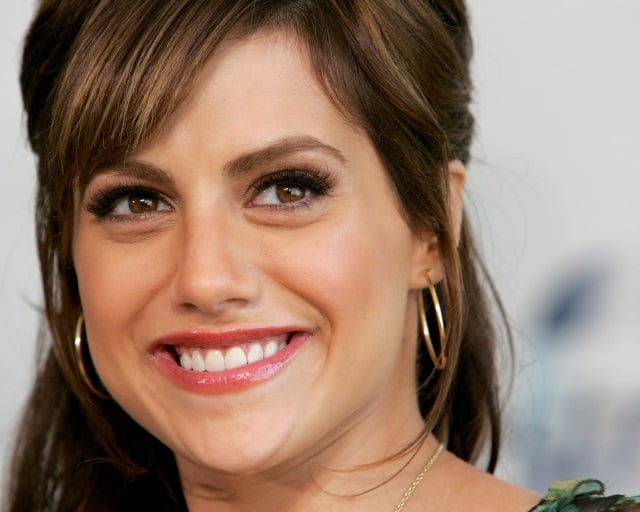 Most known for: Clueless, 8 Mile
Cause of death: Pneumonia and other factors
Brittany Murphy appeared in many TV sitcoms and commercials before her big break in the 1995 hit comedy Clueless. In the film, Murphy portrayed an "ugly duckling" high school student who receives a makeover by a popular girl, played by Alicia Silverstone. Loosely based on Jane Austen's novel Emma, Clueless garnered critical acclaim and led to Murphy's roles in major movies like Girl, Interrupted; 8 Mile; and Sin City. She also lent her voice to the animated TV show King of the Hill.
On Dec. 20, 2009, Murphy collapsed in her home and emergency services took her to the hospital. She went into cardiac arrest and doctors pronounced her dead. According to the autopsy report obtained by CNN, Murphy had "acute pneumonia" and suffered from a "chronic iron deficiency." The report also noted the presence of multiple cold medications in Murphy's system, which may have contributed to the 32-year-old's death.
Although Murphy's death was ruled accidental, various conspiracy theories blame her death on everything from toxic mold to harassment by the U.S. Department of Homeland Security, as reported by The Huffington Post. The mystery surrounding this young star's death only deepened after Murphy's husband, Simon Monjack, died under similar circumstances five months later in the same house.
Next: This star experienced drugs and sexual abuse at a young age.

15. Corey Haim (1971–2010)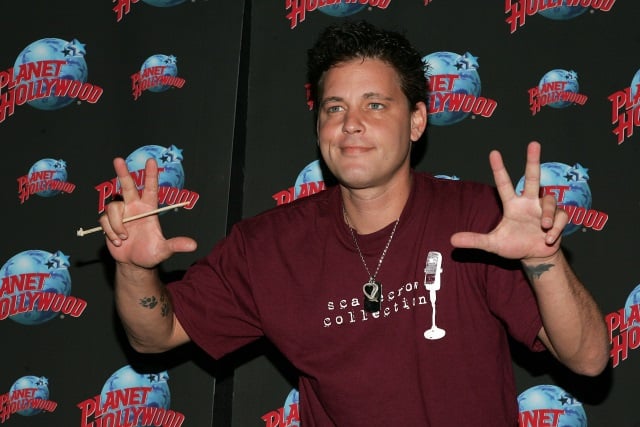 Most known for: Silver Bullet, Lucas
Cause of death: Pulmonary congestion
As his acting career took off, Corey Haim's personal life spiraled out of control. As noted in Corey Feldman's memoir Coreyography, both actors used hard drugs at a young age. Feldman also claimed they were both sexually abused as children by people in the movie industry, and that this trauma likely fueled Haim's self-destructive behavior. When Haim's popularity waned in the early '90s, his drug addiction became more serious despite many attempts to get clean in rehab.
On March 10, 2010, an unresponsive Haim was found by his mother in their shared apartment. At the hospital, doctors pronounced the 38-year-old dead. According to Access Hollywood, the coroner determined that pulmonary congestion — not a drug overdose — caused his death. However, many believe Haim's years of drug abuse may have indirectly contributed by taking a toll on his overall health.
Next: Sadly, this Disney star saw suicide as his only option.

16. Lee Thompson Young (1984–2013)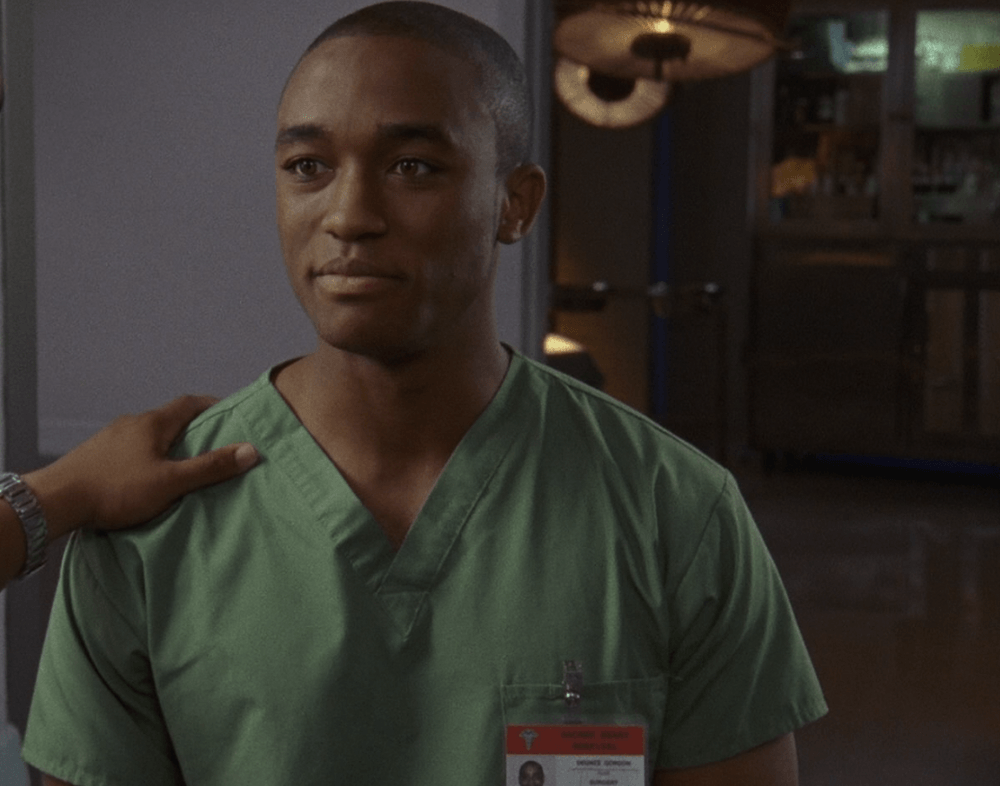 Most known for: The Famous Jett Jackson
Cause of death: Suicide
Serving as a beloved Disney Channel star, Lee Thompson Young landed his first role as the lead in The Famous Jett Jackson at 14 years old. He soon parlayed that success into a Jett Jackson TV movie, as well as a supporting role in Johnny Tsunami. After that, he appeared in a series of guest spots on shows like The Guardian, Smallville, and South Beach. 
In 2013, the 23-year-old died in his apartment from a self-inflicted gunshot wound. Young had suffered through depression and bipolar disorder, and was taking medication to treat both issues.
Next: Unusual travel circumstances led to this child star's death.
17. Matthew Garber (1956–1977)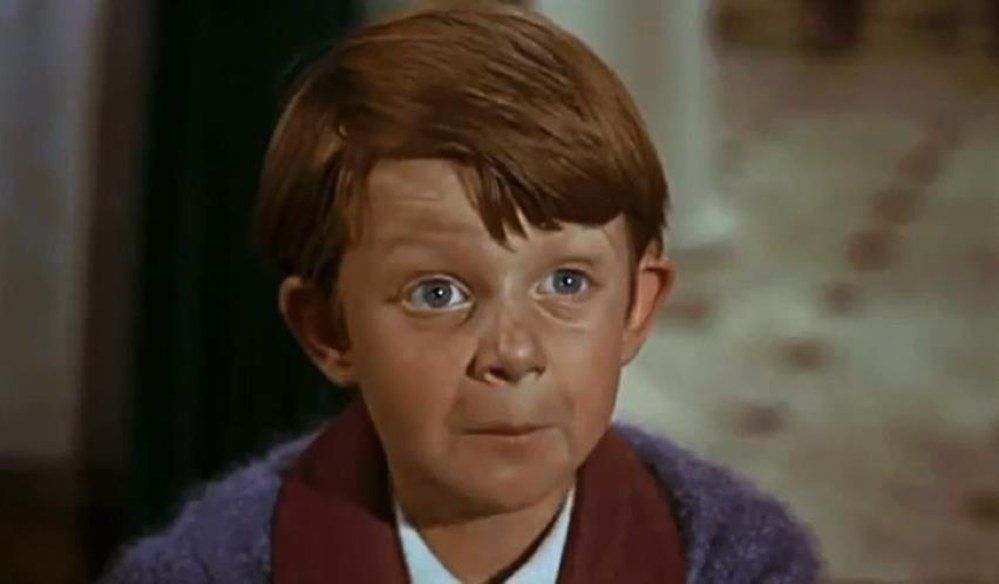 Most known for: Mary Poppins
Cause of death: Hepatitis
Matthew Garber's career in Hollywood didn't last long, but Disney fans will always remember him for his most iconic role, as the young Michael Banks in Disney's Mary Poppins. 
At just 20 years old Garber contracted hepatitis while on a trip to India. He finally traveled home to London several months later, and by that time, the sickness moved to his pancreas. In 1977, Garber passed away in the hospital at the age of 21, from what doctors categorized as hemorrhagic necrotising pancreatitis.
Next: His famous catchphrase couldn't save this child actor.
18. Gary Coleman (1968–2010)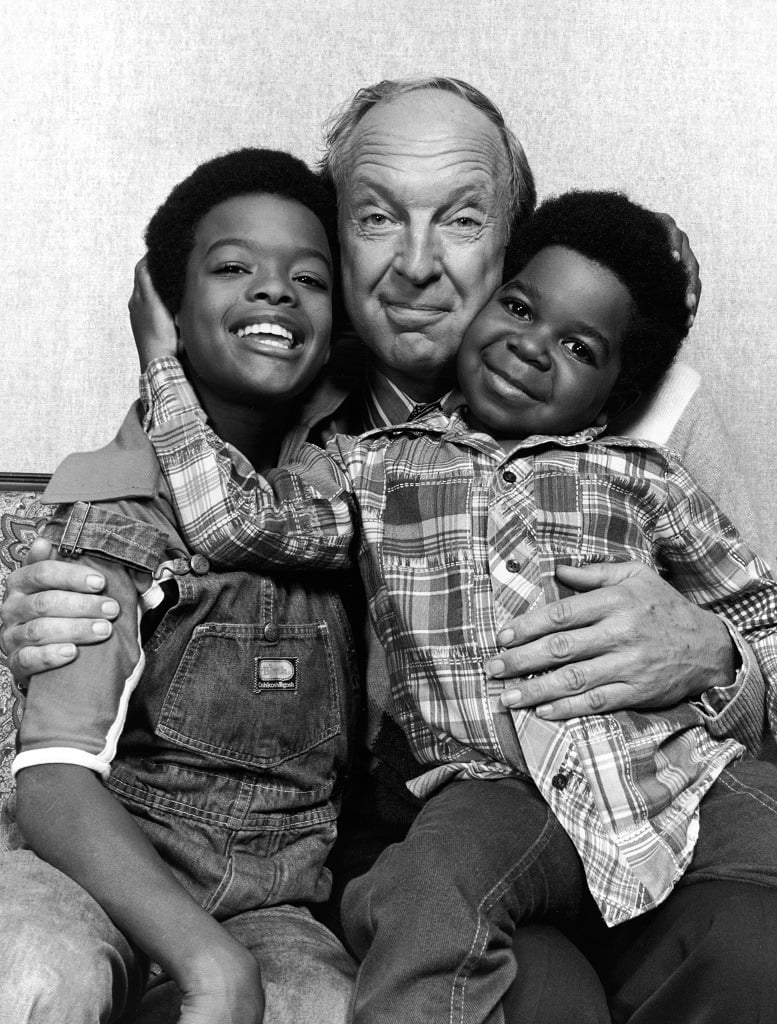 Most known for: Diff'rent Strokes
Cause of death: Brain hemorrhage
Gary Coleman became a child star as Arnold Jackson on the hit TV series Diff'rent Strokes. On the show, Coleman played one of two African-American brothers adopted by a wealthy white widower. The show turned the diminutive actor into a pop culture phenomenon, thanks to his character's memorable catchphrase: "What'chu talkin' 'bout, Willis?"
Although only a child on the show, Coleman remained 4-foot-8 throughout his adult life due to multiple chronic health problems. Unfortunately, money problems plagued Coleman, despite Diff'rent Strokes fame. As an adult, he discovered that his parents and agent had misappropriated his childhood earnings. After a successful lawsuit, Coleman received $1.3 million, as reported by Jet magazine.
As he got older, Coleman gained further notoriety for multiple altercations with fans. He was also cited for disorderly conduct for incidents involving actress Shannon Price, his girlfriend and wife. Coleman's health issues likely contributed to his early death at the age of 42. On May 28, 2010, after sustaining injuries due to a fall in his home, the troubled actor passed away from a brain hemorrhage.
Next: A confrontation led to this rascal's death.
19. Carl Switzer (1927–1959)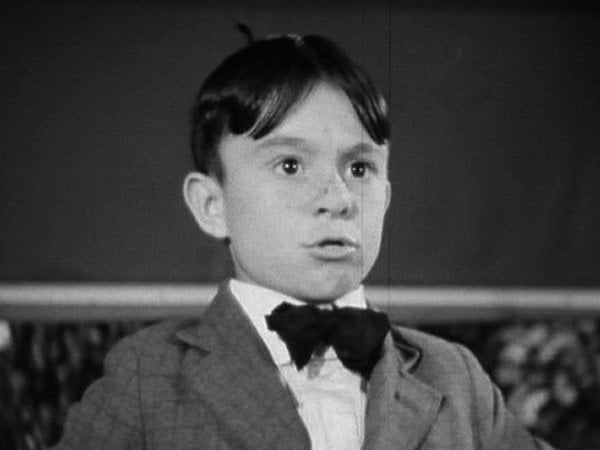 Most known for: Little Rascals
Cause of death: Homicide
Although Carl Switzer played a variety of small roles as an adult, fans knew him as one of the rascals in Little Rascals. Switzer famously played Alfalfa in MGM's Our Gang shorts, developing into a fan favorite character throughout his tenure (despite rubbing many of his cast members the wrong way).
Switzer's death tragically came when he was 31. He kicked down the door of someone he felt owed him money. That person shot him with a .38 revolver after Switzer came at him with a switchblade. Doctors pronounced him dead on arrival at the hospital, after suffering from acute internal bleeding.
Additional reporting by Nick Cannata-Bowman and Ali Harrison.
Michelle Kapusta also contributed to this article.
Bobby Driscoll biographical details are courtesy of IMDb. Unless otherwise noted, all biographical details are courtesy of Biography.com.