The Most Vicious Mean Girls In Movies and TV
In 2004, Tina Fey and Rachel McAdams came together and delivered the legendary Regina George in Mean Girls. Brutal and conniving, Regina was every nasty mean girl we ever encountered in high school all rolled into one. Obsessed with her looks and her status, Regina was quick to bully anyone who stood in her way, and she had no qualms about making others feel terrible about themselves.
Still, as much as we adore Regina and Mean Girls, the pint-sized blonde wasn't the first nor the most recent imagining of the evil high school girl in movies and on TV. In fact, some of the ladies on this list could even give Ms. George a run for her money.
15. Betty Rizzo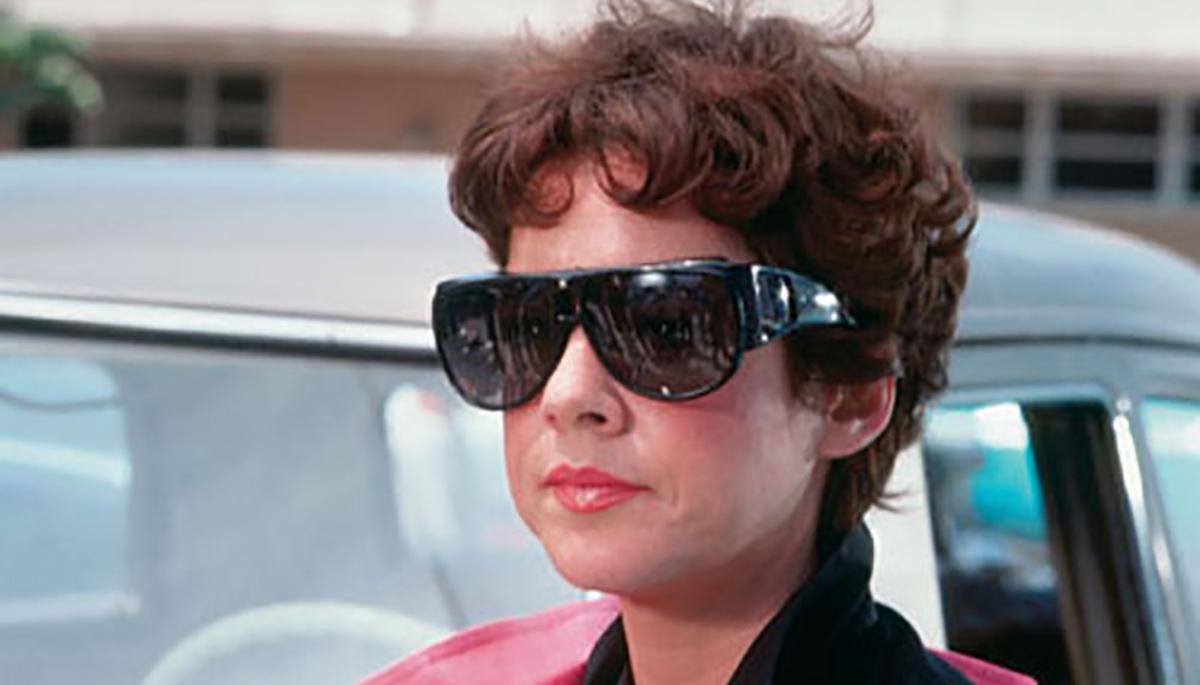 We don't think that Rizzo (Stockard Channing) was exactly mean to Sandy (Olivia Newton-John) when she arrived at Rydell High in Grease. We just believe the Pink Lady leader was trying to toughen the soft-spoken blonde up. Yes, Rizzo could be blunt and bold at times, but we don't think her intentions were necessarily vicious.
After all, as we discover later on, Rizzo was dealing with her own personal issues.
Next: A bitter high school starlet
14. Sharpay Evans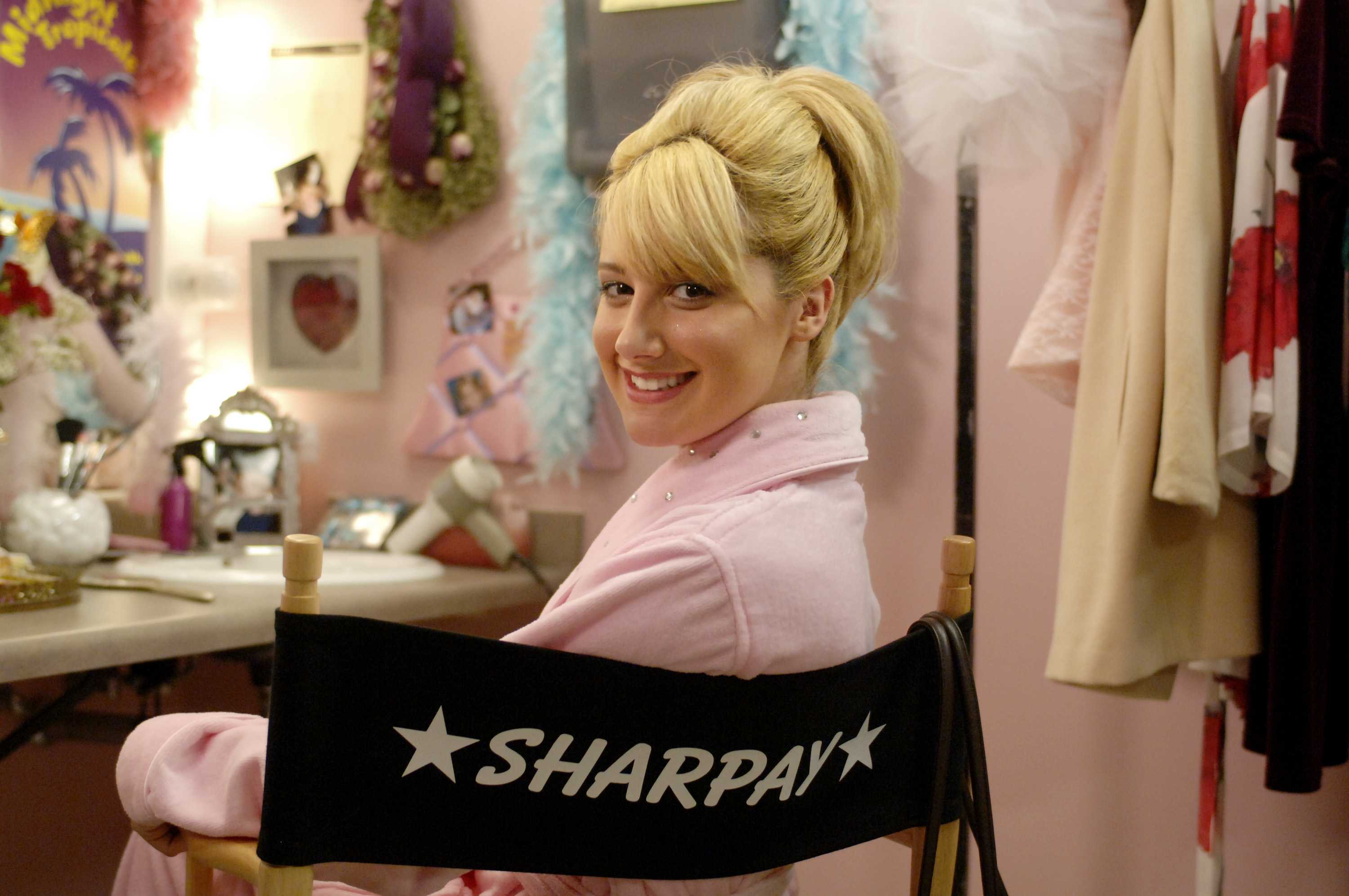 Movie: High School Musical
You can only be so wicked when you're a character in a Disney Chanel film franchise, but Ashley Tisdale gave it her best effort as Sharpay Evans in High School Musical. Though she had moments where she wasn't exactly kind, and she tried to sabotage her classmates, Sharpay was more of a drama queen than anything, and honestly, we get it.
For years, Sharpay and her twin brother Ryan (Lucas Grabeel_ starred in the school's musical and then all of a sudden some random girl named Gabriella (Vanessa Hudges ) shows up to steal the spotlight. To add insult to injury, Sharpay also had to deal with her crush Troy Bolton (Zac Efron) falling for Gabriella. If we're honest, knowing Sharpay's commandeering personality, we think she handled the situation the best way she knew how.
Next: A self-obsessed bossy girl
13. Jackie Burkhart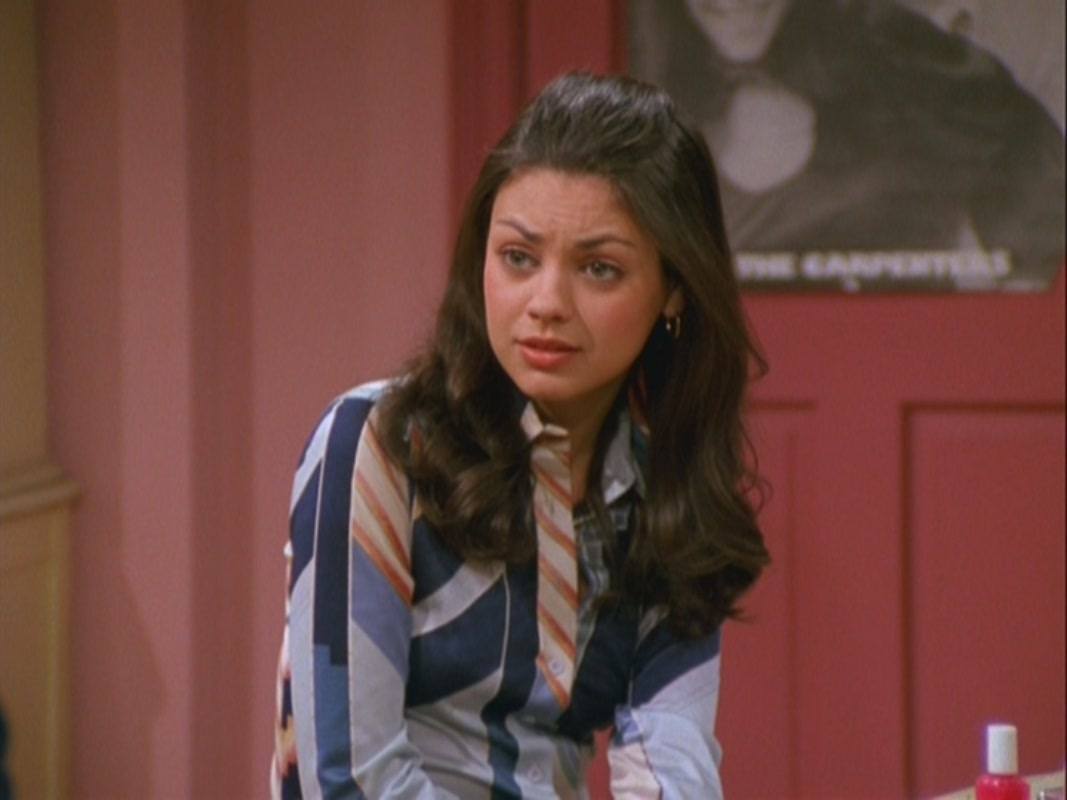 Jackie (Mila Kunis) might have been absurdly self-absorbed and bossy, but she isn't the worse mean girl to ever grace the small screen. Though her focus was on herself 99% of the time, Jackie was loyal to her friends, and that counts for something.
While her bossiness might have driven folks up the wall on That '70s Show, underneath her self-absorption and her brutal honesty we think Jackie had a heart of gold. She merely made people work to see that side of her.
Next: A savage overachiever 
12. Paris Geller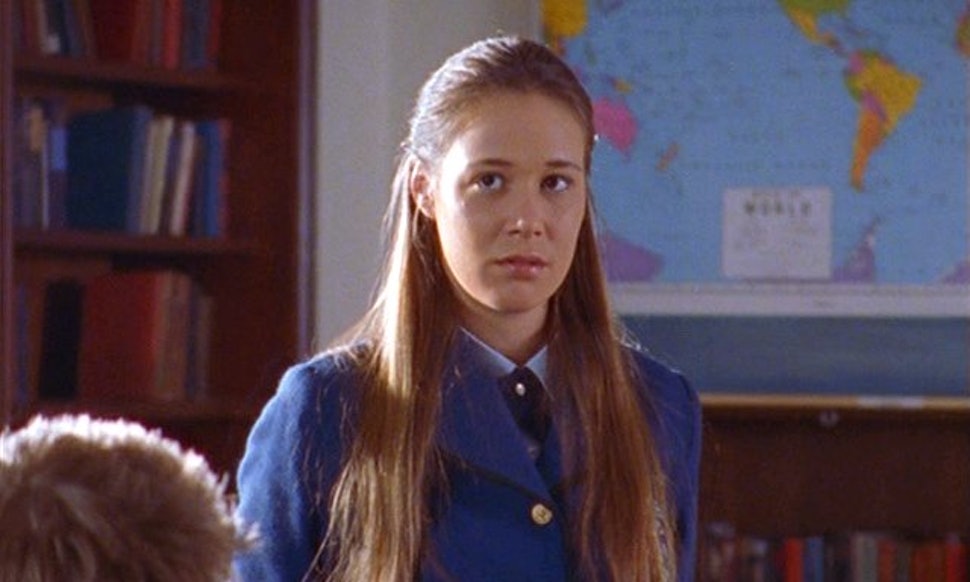 When we first meet Paris Geller (Liza Weil) in Season 1 of Gilmore Girls, she was an insane overachiever who bullied Rory (Alexis Bledel) because she was jealous. Though Paris could be vicious when she wanted to be, she wasn't exactly mean all the time, she just had a one-track mind when it came to getting into Harvard.
After seeing Paris in Gilmore Girls: A Year in the Life, it was quite clear that nothing much has changed when it comes to "sunny" disposition.
Next: A good girl gone bad.
11. Brenda Walsh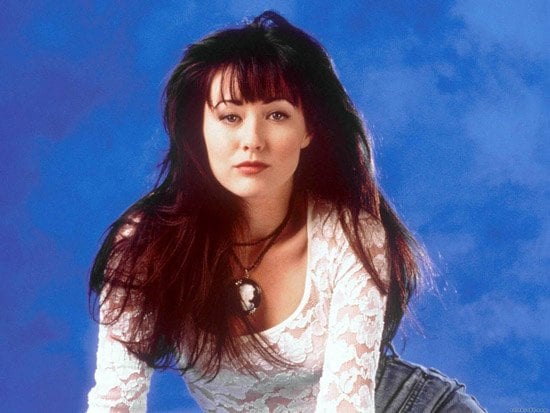 TV Show: Beverly Hills, 90210
Watching Brenda Walsh (Shannen Doherty) transform from a sweet girl from the Midwest to a rude and cunning mean girl during the first four seasons of Beverly Hills, 90210 was a lot to handle. She was stuck up, nasty, and conniving. She got so bad that 90210 fans created a platform called, "I Hate Brenda Newsletter."
Perhaps the reason why Brenda was so hated was that there was no real reason for her offensive behavior.
Next: A catty Upper East Side princess 
10. Blair Waldorf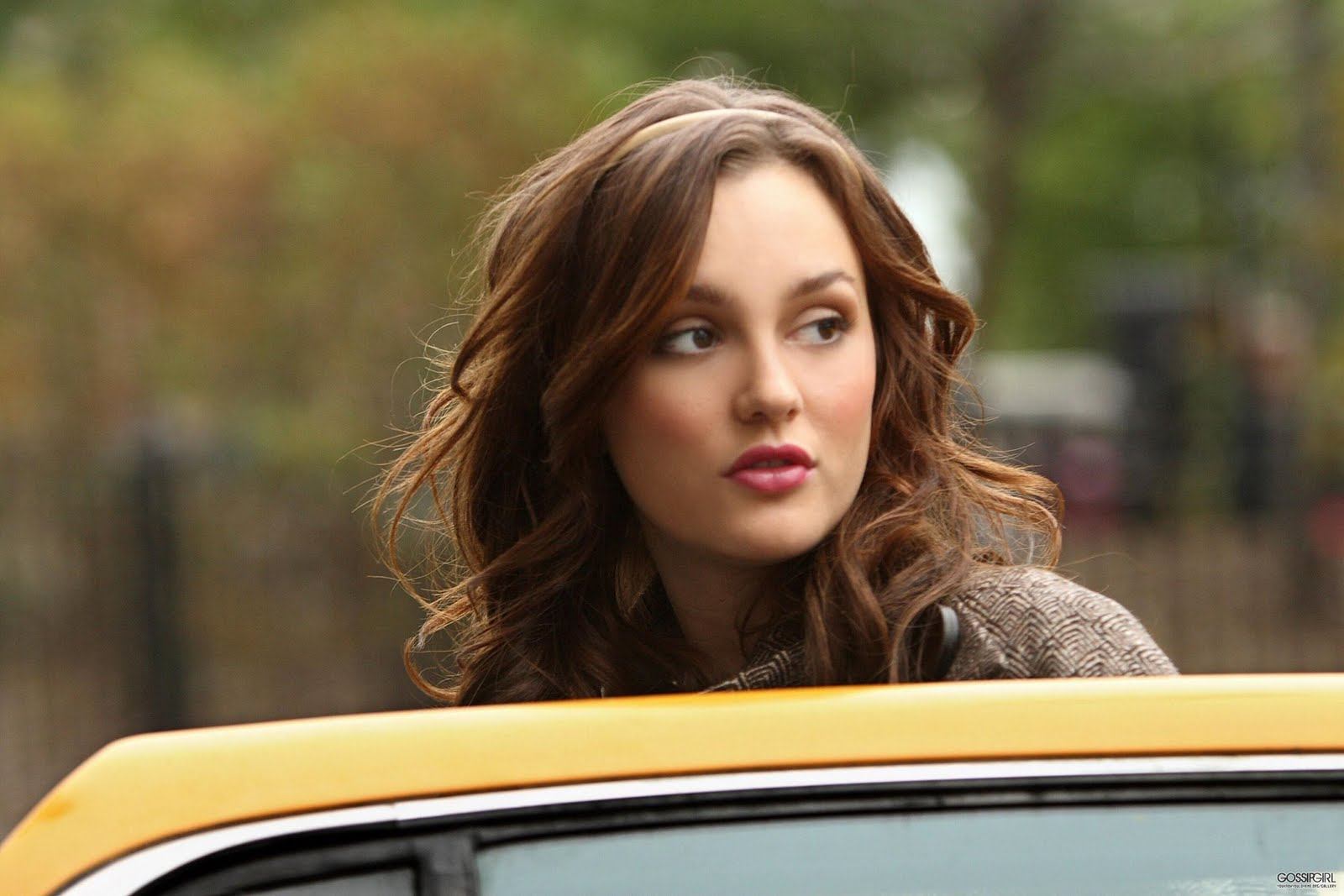 There was perhaps no one on TV with better or snarkier remarks than Blair Waldorf (Leighton Meester) on Gossip Girl. Though she was quick to do mean and nasty things, the TV series which ran for six seasons allowed audiences to see that a lot of Blair's actions were a defense mechanism. Yes, she could be brutal, but she also had a sensitive side as well.
We're certainly not going to give Blair a pass on everything she's done, but if our BFF slept with our boyfriend and if our parents' marriage was crumbling while we were just trying to get through high school, we would be kind of horrid also.
Next: A brutal mean girl whose antics got her killed.
9. Alison DiLaurentis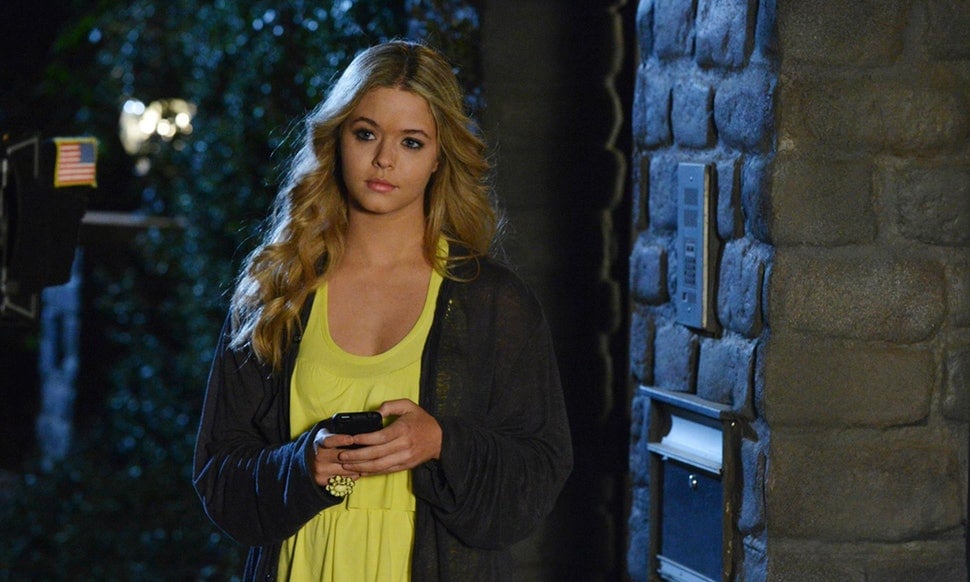 TV Show: Pretty Little Liars
No one was exactly distraught when Alison DiLaurenties (Sasha Pieterse) wound up missing and was eventually found dead in Pretty Little Liars. After all, before her disappearance, she made everyone miserable. Petty, manipulative, and secretive, the list of Alison's indiscretions could fill an encyclopedia.
Alison was ruthless, but as time wore on, the reasons for her behavior began to unfold slowly, and we learned that there was a method to her madness, even if it wasn't always right.
Next: A so-called believer 
8. Marianne Bryant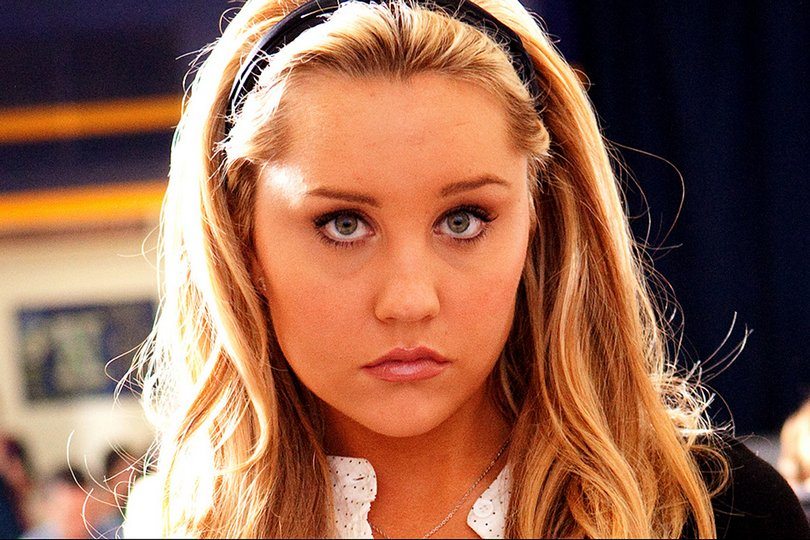 Spreading nasty rumors about people might be the biggest character trait amongst mean girls. In Easy A, Marianne Bryant (Amanda Bynes) mastered that trait. Though she was supposed to be a God-fearing Christian, Marianne threw out all of the teachings of the good book when she spreads a nasty rumor about Olive (Emma Stone) and her virginity.
The rumor nearly drove Olive out of school and Marianne seemed unbothered about it.
Next: A crass, loud bully
7. Kim Kelly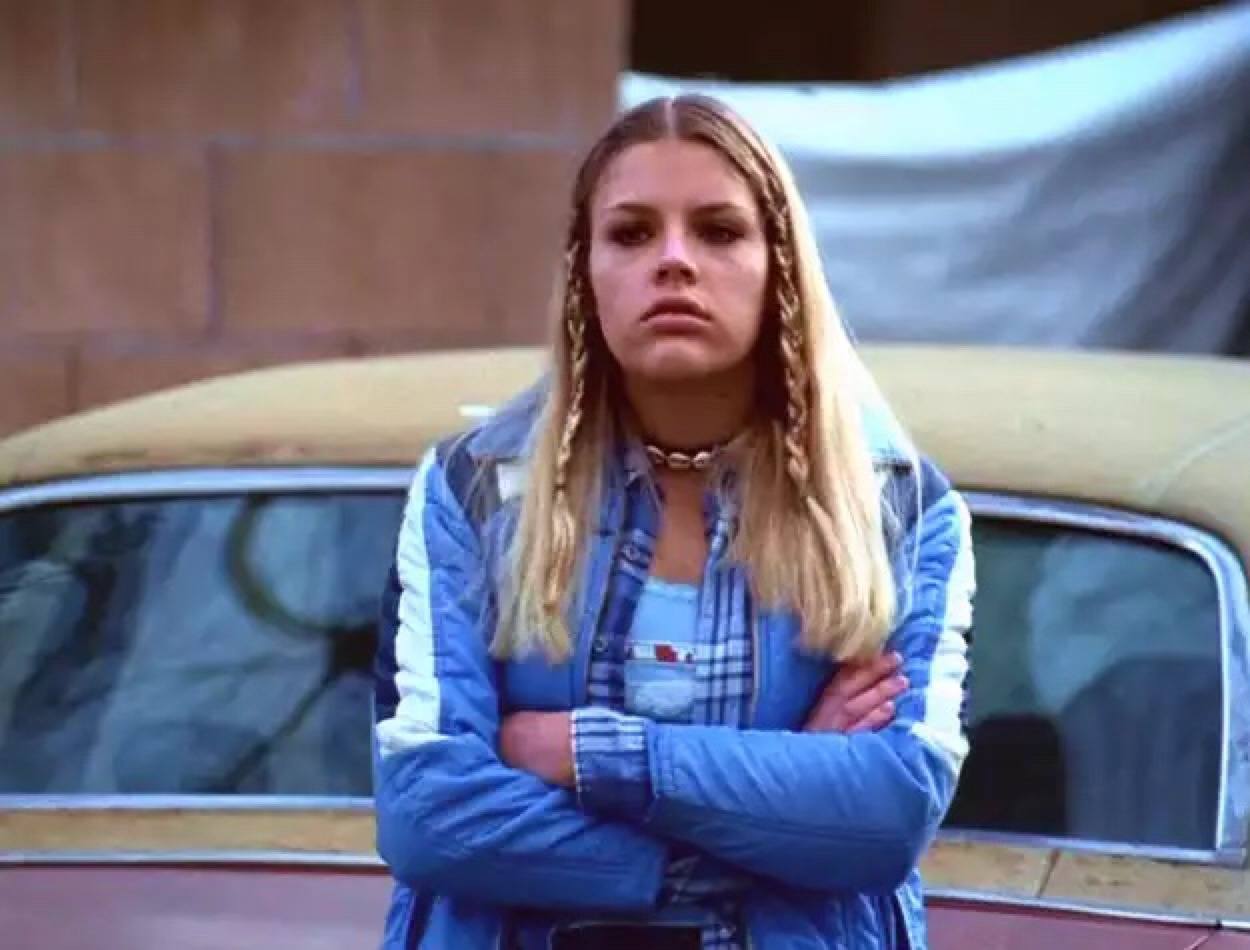 TV Show: Freaks and Geeks
Though Freaks and Geeks only lasted for one season, Kim Kelly (Busy Phillips) was a rude, crass, vicious bully who will forever live in the memories of popular culture. She was angry and loud, and if you crossed her, you were in for a verbal thrashing.
However, like everyone else, Kim had her own troubles. She had to deal with a diabolical mother who was constantly putting her down.
Next: The Plastics' Queen
6. Regina George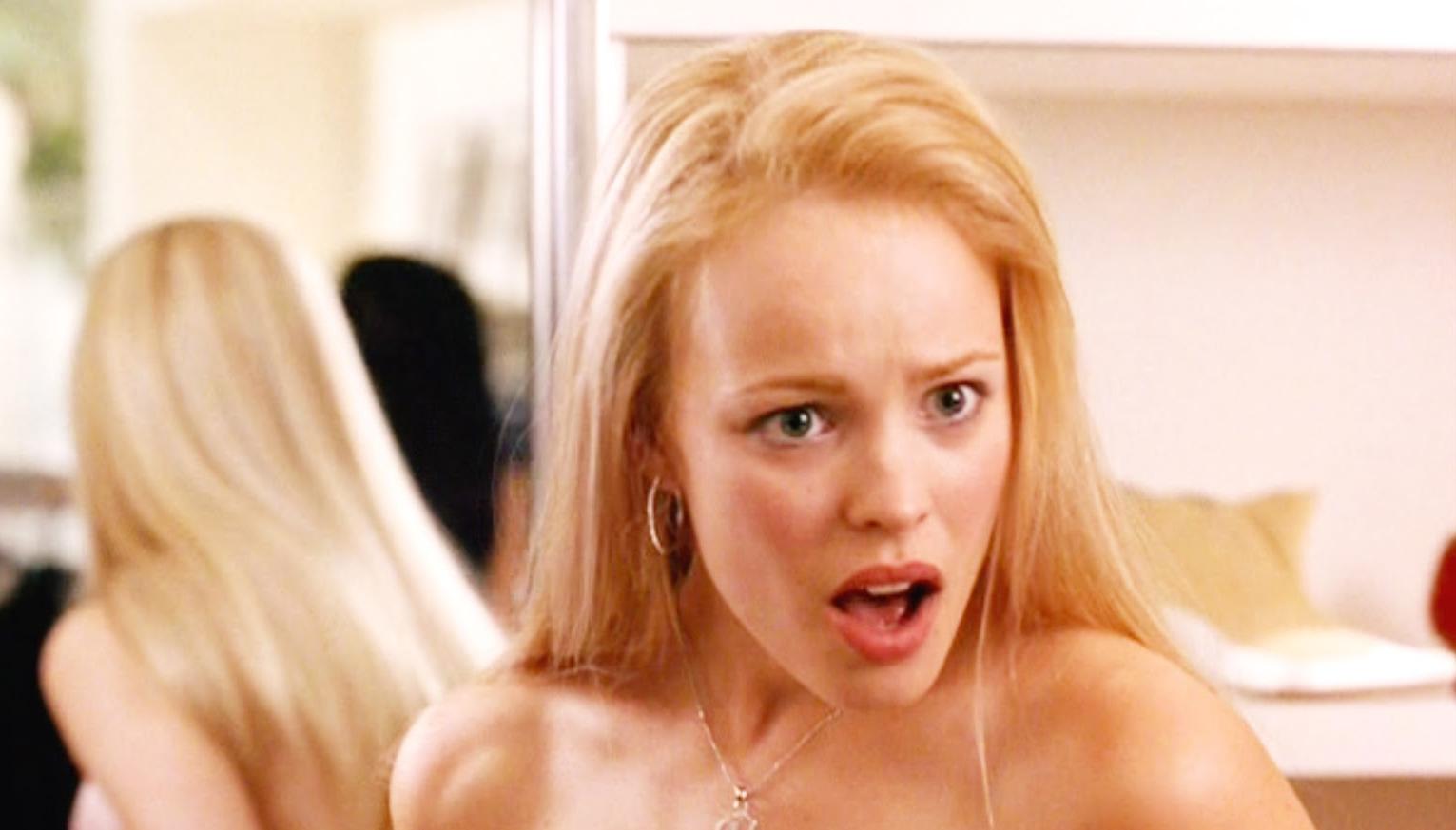 When Regina George (Rachel McAdams) stepped onto the scene in 2004 in all of her blond-haired, hoop earrings, mini-skirt wearing glory, we honestly didn't know what hit us. The leader of the Plastics was quick to take swipes at both her enemies and her closest "friends."  Regina's brilliance was that she didn't just bully her way through high school, she was also quick to turn on the adults in her life when she didn't get her way.
From her drunken mother (Amy Poehler) to her school teacher (Tina Fey), no one was safe frm the Plastics, and if you found your way into Regina's Burn Book, then it was pretty much lights out. In the early 2000s and in Mean Girls, no girl was more terrifying.
Next: The original Chanel
5. Chanel Oberlin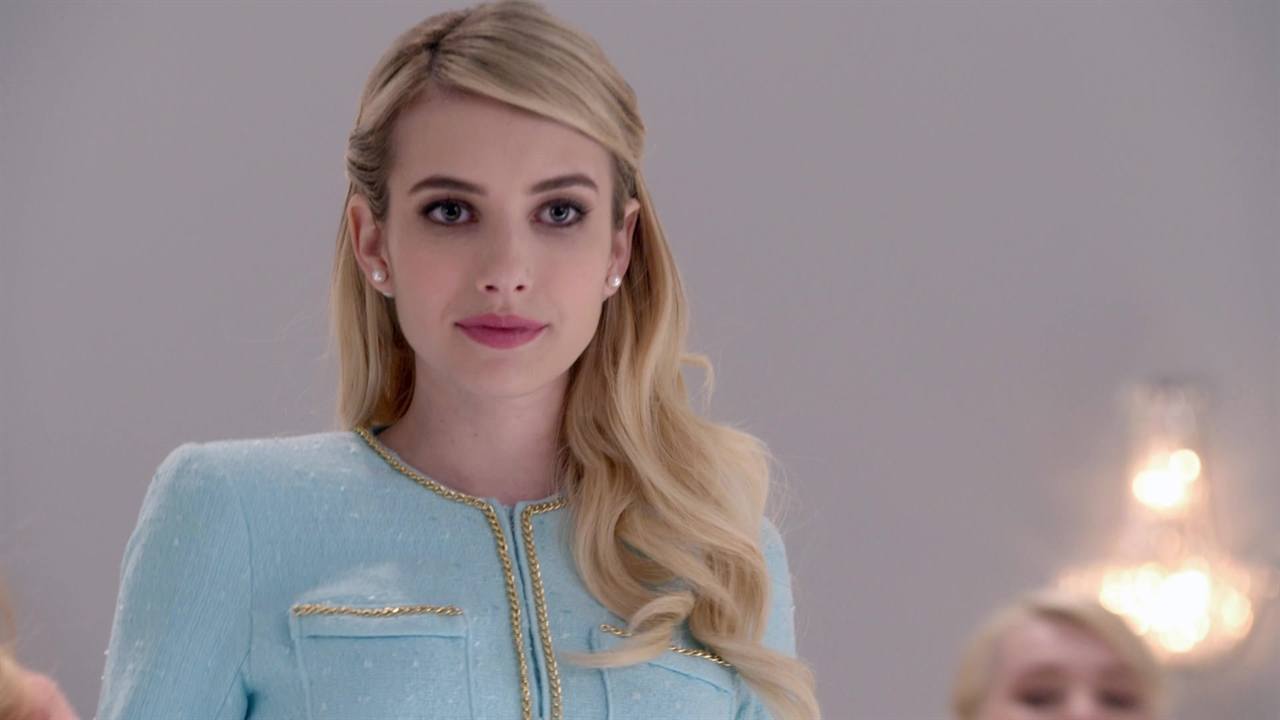 We're still convinced that Chael Oberlin (Emma Roberts) was a psychopath, but that's why we enjoyed Scream Queens so much. We have to give Chanel a bit more credit than Regina George because she forced her minions to also be called Chanel.  As the President of KKT sorority, Chanel had the wardrobe, power, and attitude to do whatever she wanted.
Nothing was going to stop her from ruling the halls of Wallace University, not even when it meant coming face to face with a few murderers.
Next: A very wicked witch 
4. Nancy Downs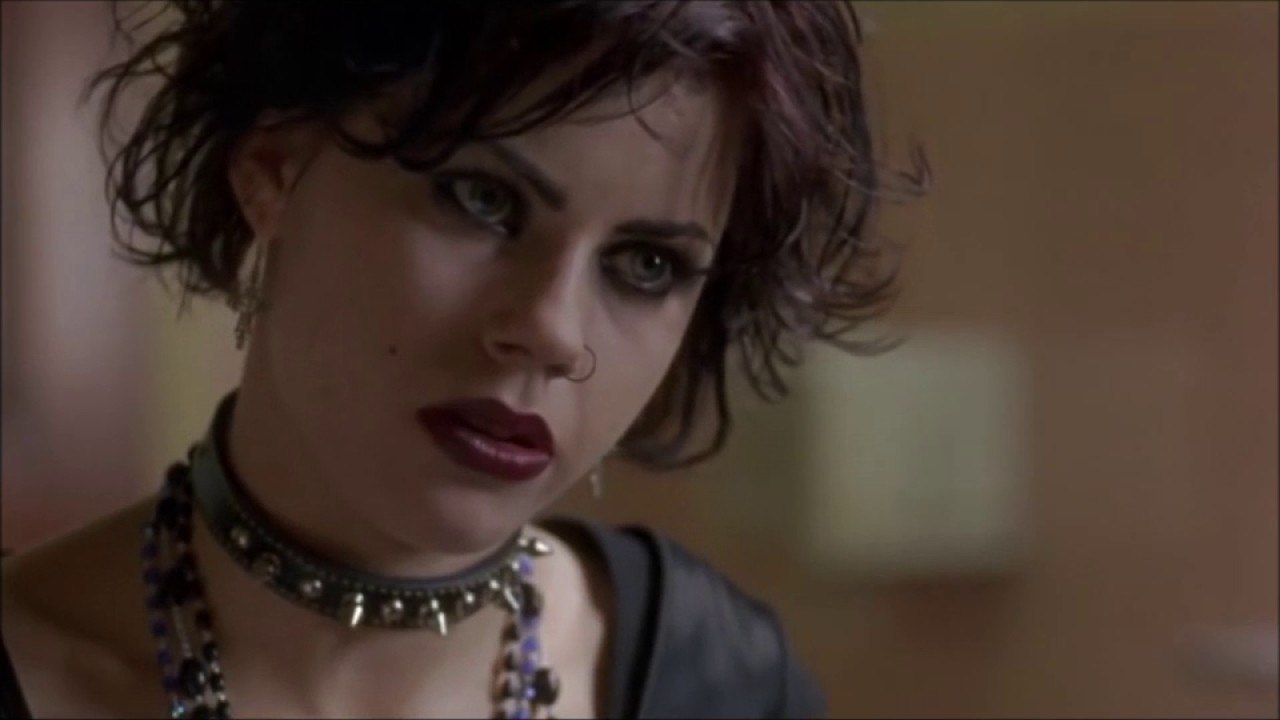 A mean girl with access to dark magic can be a lethal combination. In The Craft, Nancy Downs (Fairuza Balk) is the H.B.I.C, in a trio of wanna-be witches. At first, Nancy seems to be a bit emo which we can all relate to. However, things took a turn for the worse when a new girl, Sarah (Robin Tunney) who is gifted with telekinesis, joins the group.
Jealously can be a volatile emotion and combining that feeling with dark magic made Nancy a pretty diabolical and out of control mean girl.
3. Chris Hargensen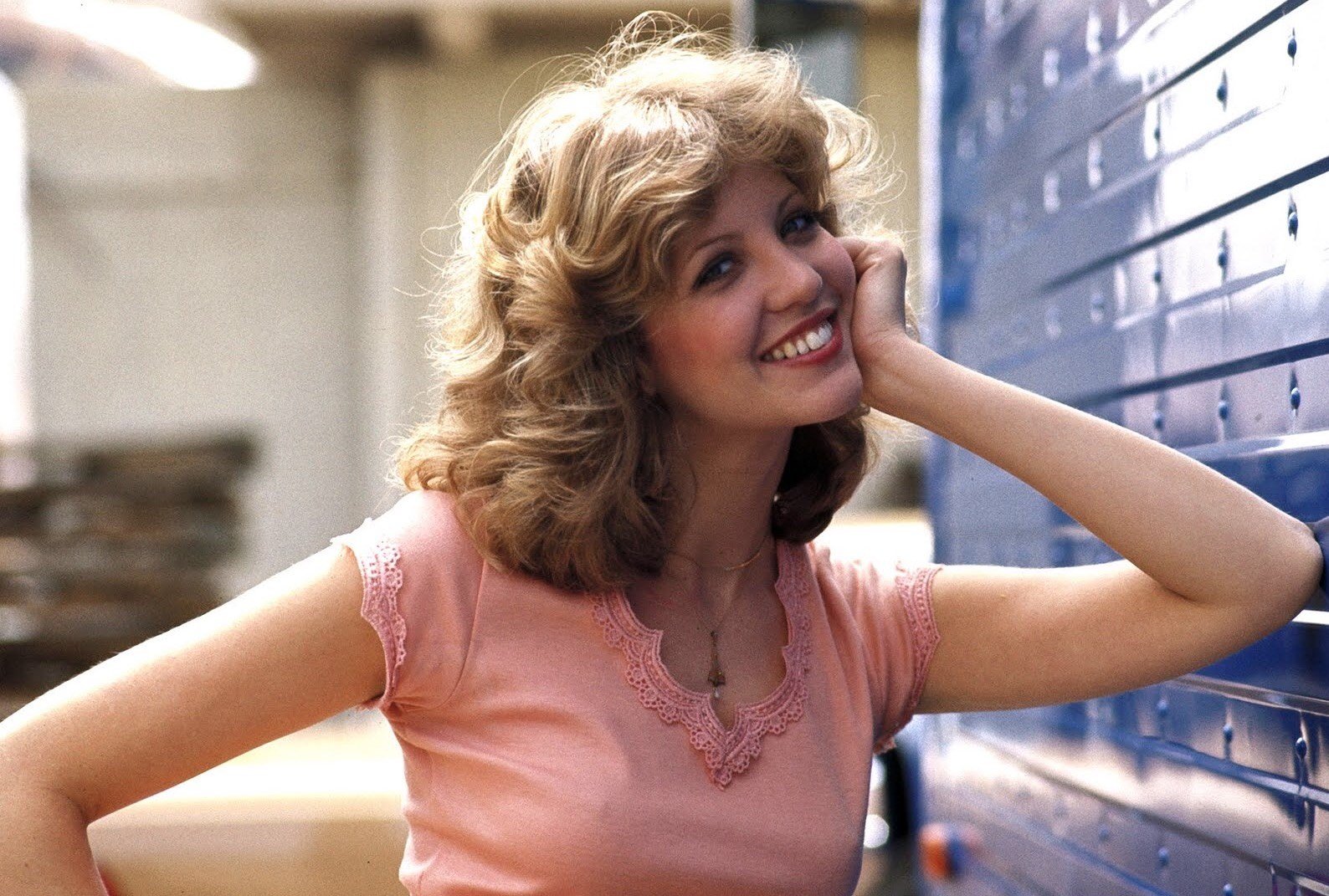 There is no one more diabolical than a mean girl who is just horrible and nasty for no reason. In Brian DePalma's Carrie, Chris Hargensen (Nancy Allen) was precisely that. She tormented Carrie (Sissy Spacek), teased her for being on her period and orchestrates a cruel prank that leads to Carrie setting the entire prom ablaze.
Chris might have been the one with the pig's blood, but Carrie got the last laugh.
2. Kathryn Merteuil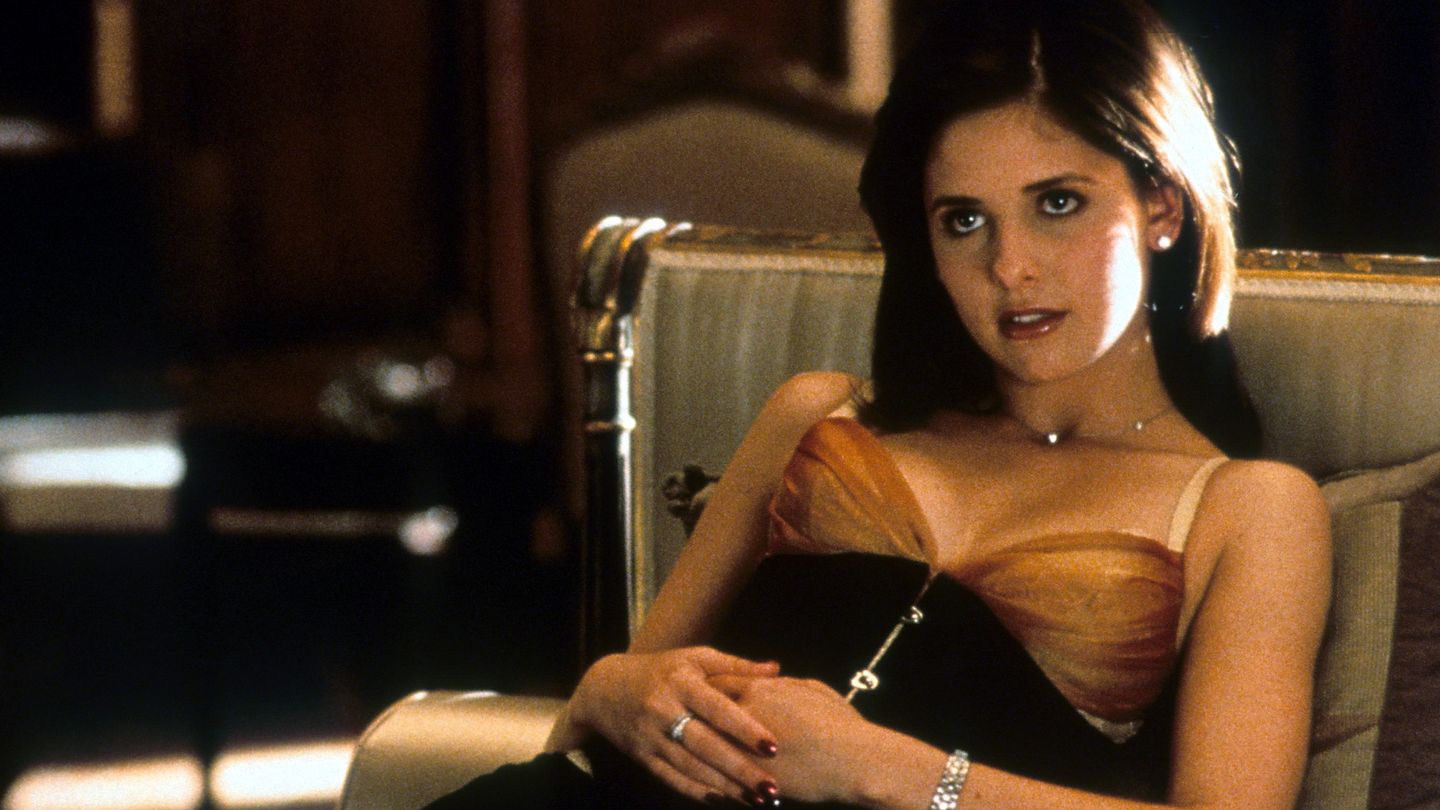 We were used to seeing Sarah Michelle Gellar kick butt in Buffy: The Vampire Slayer, however when she stepped into Kathryn Mertuil's shoes in 1999's Cruel Intentions, Gellar proved she could be just as evil as the demons she was hunting. With money and privilege, Katheryn vowed she would stop at nothing, even wagering a sexual pact with her stepbrother, to toy with other people's emotions.
She lied, schemed, snorted copious amounts of cocaine, and humiliated other women for sport. A master manipulator, there have only been a few high-school aged girls on screen as cruel as her.
Next: A murdering drama queen 
1. Courtney Shane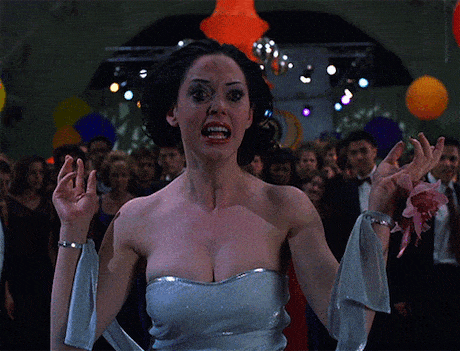 We'd be lying if we tried to convince you that Jawbreaker was a good movie, because the reality is, it kind of sucked. The crime film follows a group of teenage girls who accidentally murder their friend on her birthday and then conspire to cover it up. But the movie has its merits. One of those was Rose McGowan's Courtney Shane.
Because she was an actual murderer who seemed to have little remorse, we put Courtney Shane at the top of our mean girls' list. She also stopped at nothing to try and hide her shameful little secret, even if it meant threatening her friends. She said, "Listen, B*tch. One word and you're over. I mean that."