The Movie That Proved Robert Downey Jr. Could Carry Iron Man in the MCU
For over a decade, Robert Downey Jr. portrayed Tony Stark in the Marvel Cinematic Universe. Downey embodied the cocksure attitude and sarcastic inclination that define the character; yet, he also brought to life his softer side. He brought to life the man who felt guilty every time he disappointed Pepper Potts and the man who couldn't live with himself when Peter Parker slipped from his arms, fading into dust in Infinity War.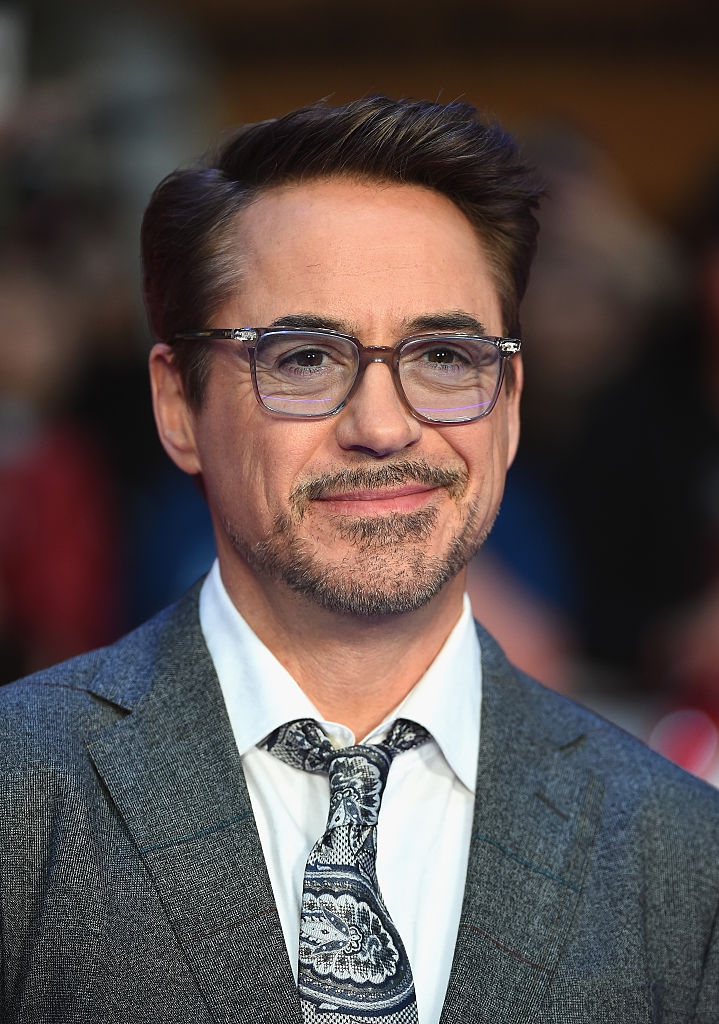 How did Robert Downey Jr. come to play Iron Man? How did Jon Favreau — who was so confident in his choice — know that RDJ was the man to take on the action hero? How did he know Downey could carry a solo saga, and eventually an entire filmic landscape (if he thought that far ahead)?
RELATED: Robert Downey Jr.'s 'Iron Man' Co-Star Claims He 'Took the Money' and 'Pushed Me Out' at Marvel
Robert Downey Jr. on the connection between his role in the MCU and 'Kiss Kiss Bang Bang'
Kiss Kiss Bang Bang is best described as a tongue-in-cheek film, perfectly balancing action with comedy. The film boasts an 86% critics' score on Rotten Tomatoes and features RDJ as a crook who stumbles upon a Hollywood audition, lands the part, and finds himself entangled in a murder mystery. 
RELATED: Robert Downey Jr. on the Type of Person He 'Can't Understand'
Kiss Kiss Bang Bang is a parody of classic film noir pieces, yet, despite the critical success, it was a box office flop. However, what does it have to do with RDJ and Iron Man? Simply put: it proved Downey's chops for the action-oriented film to Jon Favreau. Downey once explained:
… Kiss Kiss Bang Bang, which is, I think, in some ways the best film I've ever done. It wound up being a calling card. It came out, and it bombed, but Jon Favreau saw it, and he said, 'This guy could do an action movie.' And so that wound up being my calling card into the Marvel Universe.

Robert Downey Jr. as quoted by CinemaBlend
In short, Jon Favreau, who would go on to direct RDJ in the first Iron Man installment, saw Kiss Kiss Bang Bang, and he saw that RDJ could pull off an action-oriented gig, specifically one that relies on humor, deadpan, and a bit of ridiculousness.
'Kiss Kiss Bang Bang' led RDJ to a career-changing moment
Kiss Kiss Bang Bang premiered in 2005 — when RDJ's reputation in Hollywood was in the gutter. RDJ had previously struggled with drug abuse, stints in rehab, and in prison. So, the roles were not as plentiful or as groundbreaking as they were in his Chaplin days. Yet, those behind Kiss Kiss Bang Bang paired him with Val Kilmer anyway, and he got to show off his chops once more.
Following the neo-noir parody, Jon Favreau persisted when it came to Iron Man's casting; he knew that RDJ was right for the part. Once the right actor was in the gig, he would just need to ensure an enticing and tight narrative. However, had it not been for Kiss Kiss Bang Bang, RDJ may have never wound up as Iron Man, and the role may have gone to one of the other names on the list, like Timothy Olyphant. Nothing against Olyphant, but it's hard to imagine anyone else other than RDJ as Stark.