The Mysterious Death of Kanye West's Mom Had a Lasting Effect
Kanye West's mother, Donda West, was a force in her own right. She was an inspiration to many, including her Grammy Award-winning son.
Donda was a professor of English at Chicago University and chaired the department. Her influence is obvious in Kanye's lyrics. His extensive vocabulary must be a relic of having an English professor as a mom.
Unfortunately, Donda is not here today to see the beautiful children her son Kanye has with his wife, Kim Kardashian. Psalm, North, Chicago, and Saint are all tributes to their grandmother.
Donda would likely be very proud of them, and of her daughter-in-law, who is getting a law degree.
Even though Donda isn't here to see the family she helped create, her memory lives on. Not only does her son help keep her memory alive, but her death served to help others avoid the same fate. At least that was the intention behind the Donda West Law.
What is the Donda West Law?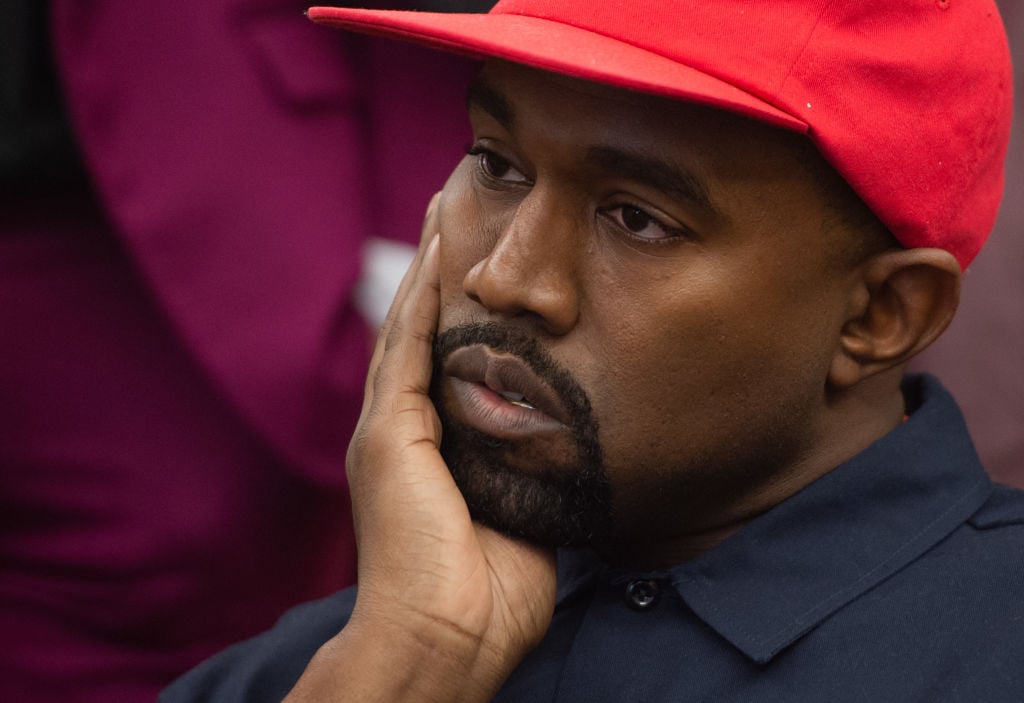 Donda passed after cosmetic surgery on her breasts and stomach. She was 58 years old, and an autopsy revealed that a heart condition she had prior to surgery likely led to her post-operative death.
The Donda West Law requires plastic surgeons to ensure patients have had a physical exam and are cleared by their primary care physician within 30 days before undergoing cosmetic procedures.
Her niece, Yolanda Anderson, spearheaded the efforts to pass the law. She was able to get it passed in 2010 and was proud to have honored her aunt's memory.
According to Anderson, Donda did not undergo any physical examination and did not have written clearance for the surgery from her primary care provider.
The surgeon who operated on Donda says that is not the case. He claims that Donda did have clearance. 
The Donda West Law could save lives
Anderson hopes that the Donda West Law will protect patients. By requiring physical exams, Anderson hopes that cases like her aunt's will be avoided. Unfortunately, there are some flaws in the law.
Firstly, it has no teeth. It does not make performing plastic surgery without a physical exam a crime. Therefore there is little incentive for physicians to follow it.
Anderson did want the punishment for breaking the Donda West Law to be more severe. She hoped the legislature would make performing cosmetic surgery without a physical workup a crime, but the law was unable to be passed with those types of consequences attached. It is up to the Medical Board to determine the punishment for breaking the Donda West Law. 
Some experts are against it
Reputable plastic surgeons would never perform surgery without a physical exam and written clearance from a primary care doctor. Therefore, some plastic surgeons see the Donda West Law as completely unnecessary.
Since all plastic surgeons who follow the rules of their discipline already comply with the law, critics contend that the only ones who will break it are physicians who do not play by the rules anyway. If they're already breaking best practice, plastic surgeons who do not require medical clearance aren't likely to care much about a new law. Especially one with no penalty attached. 
Jan Adams, the surgeon who performed Donda's procedure, is against the law for the same reason as the other critics. He thinks it's unnecessary, and he claims he complied with it in Donda's case. It is worth noting, however, that Adams no longer has a medical license.
Adams gave up his medical license voluntarily in 2009. The loss of his license has nothing to do with Donda's case. He was in front of the board for alcohol-related offenses.