The Staggering Net Worth of the Richest TV Hosts in America, Revealed
Talk shows have been part of American culture since The Tonight Show started broadcasting back in the '50s. Ever since then, we've kicked up our feet and enjoyed the often hilarious entertainment. Television talk shows have evolved from late-night entertainment to hit shows airing in the morning and afternoon, and viewers love every bit of it.
The most successful TV and talk show hosts have leveraged their entertaining and comedic personalities into huge network ratings, endorsement and book deals and, ultimately, large paychecks. In fact, you won't believe how much some of the wealthiest TV personalities have deposited into the bank, like the richest TV host who is worth $3 billion.
15. Seth Meyers, $10 million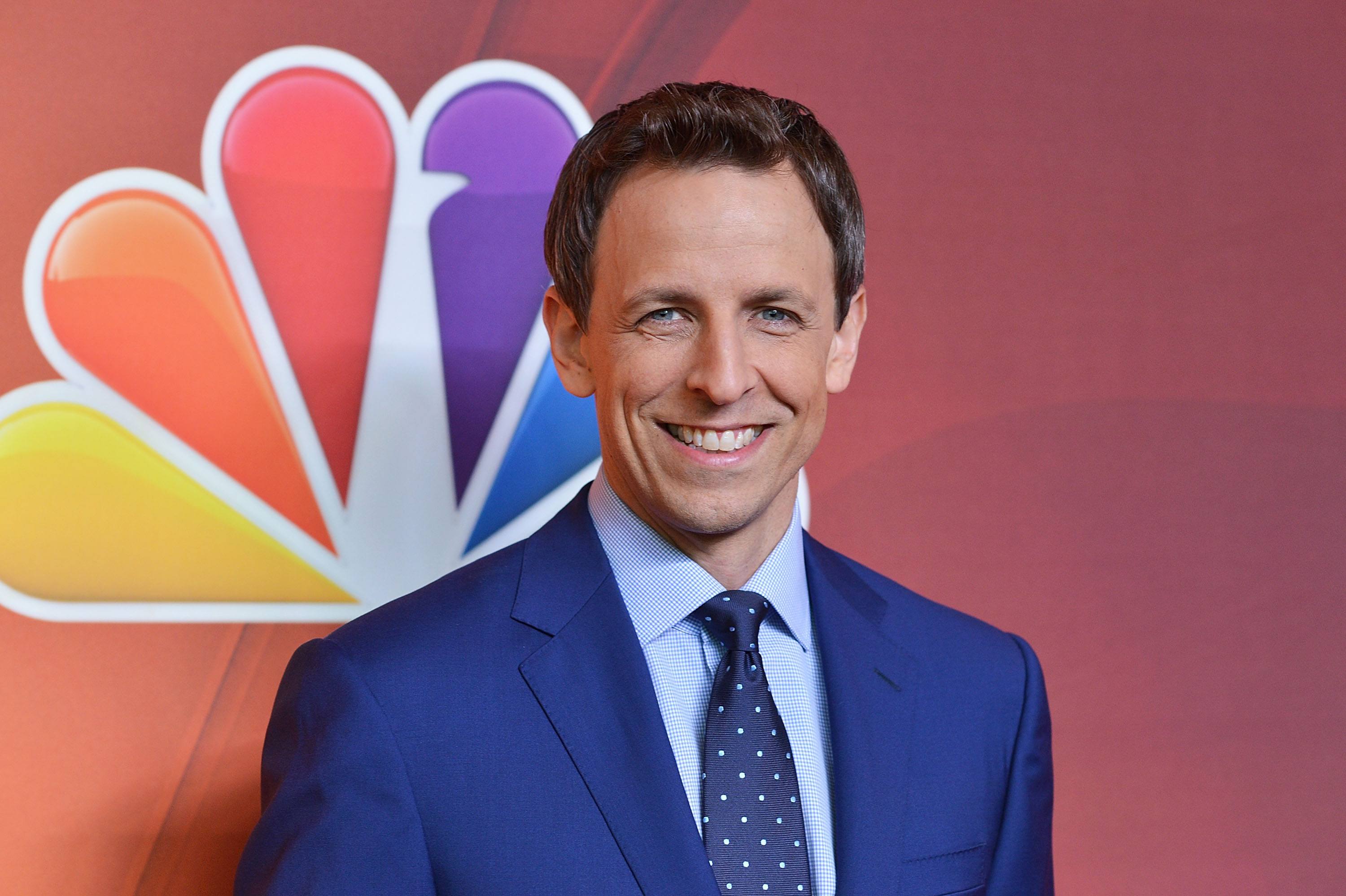 Securing his place on Saturday Night Live back in 2001, Seth Meyers has had us all belly laughing ever since. Meyers' career as a writer, comedian, and TV personality secured his position as head writer of SNL, and also landed him as host of NBC's Late Night. Meyers' earns $3 million annually for hosting Late Night.
Next: This British comedian has all the laughs.
14. James Corden, $12 million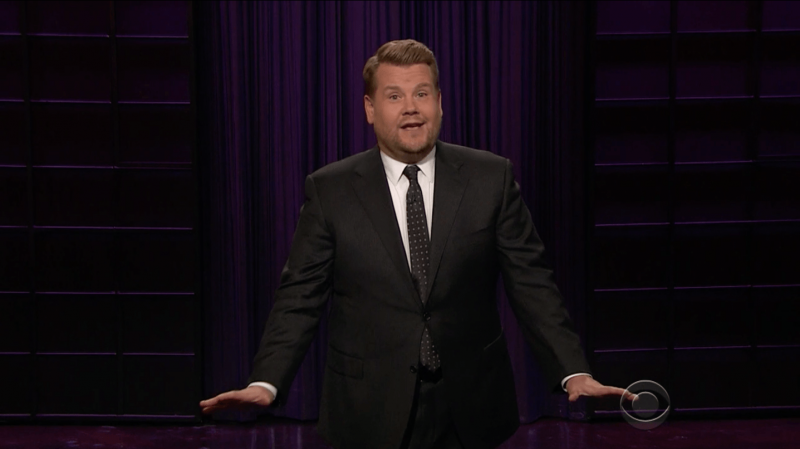 Between Carpool Karaoke and The Late Late Show with James Corden, viewers can't stop laughing. Corden onboarded with CBS to host The Late Late Show back in 2015, signing a three-year deal. He was offered a two-year extension guaranteeing continuous laughs on late-night television through 2020. The extended deal added an additional $3.9 million to his original annual salary of $2 million.
Next: Who stole your Halloween candy?
13. Jimmy Kimmel, $35 million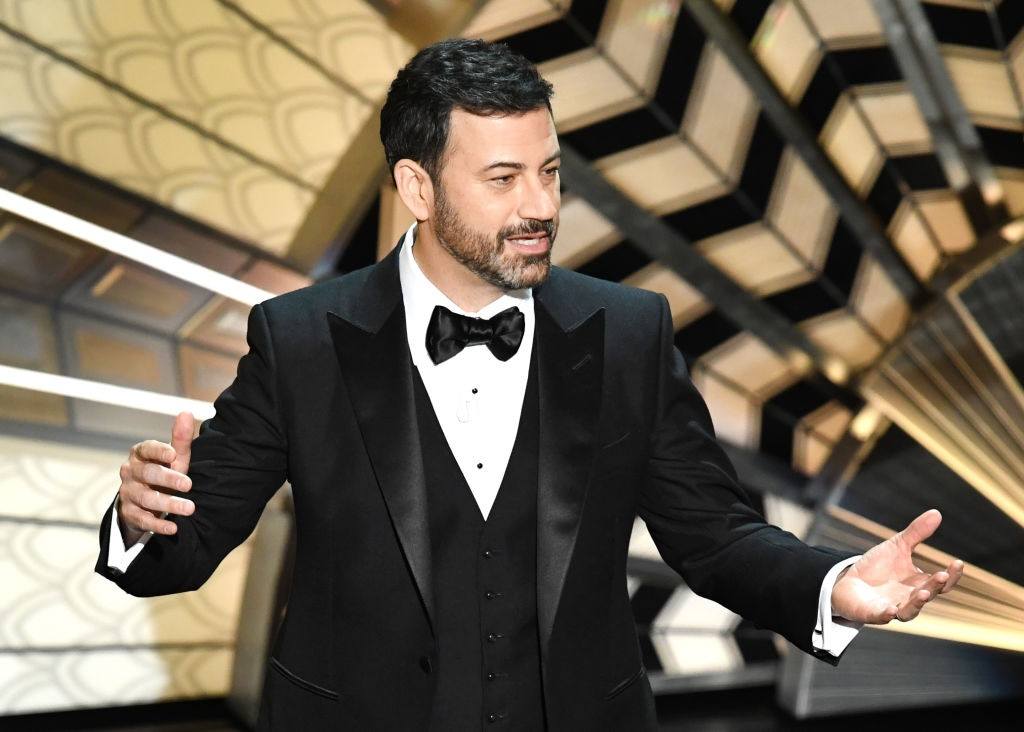 The New York native got his start in radio, then made the jump over to TV back in 1997. Jimmy Kimmel's TV break came in the form of hosting the game show Win Ben Stein's Money. Fast forward to 2003 and Kimmel landed his late-night spot hosting ABC's Jimmy Kimmel Live! The late-night show is ABC's longest-running talk show to date. Kimmel earns an annual salary of $10 million.
Next: Epic impersonations and hilarious comedy landed this guy in the primo late-night spot.
12. Jimmy Fallon, $45 million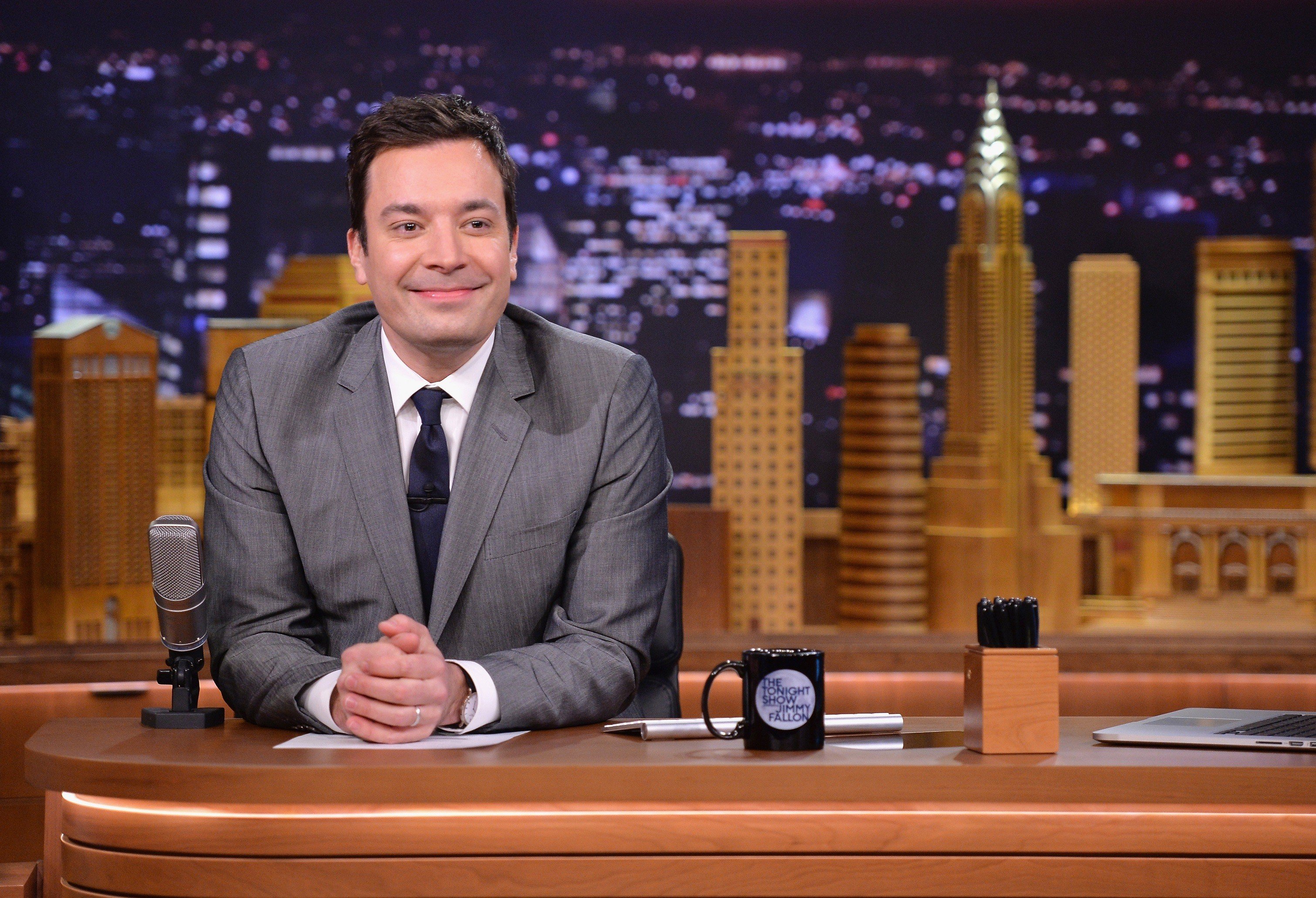 Who doesn't love Jimmy Fallon? Fallon had us all cracking up after being cast on Saturday Night Live in 1998. Although he broke hearts when he left SNL to host Late Night with Jimmy Fallon on NBC in 2005, Fallon was handed the torch from Jay Leno (after a controversial Conan O'Brien snafu) to take over The Tonight Show in 2014. Fallon earns an annual salary of $11 million.
Next: From Comedy Central to late-night primetime
11. Stephen Colbert, $50 million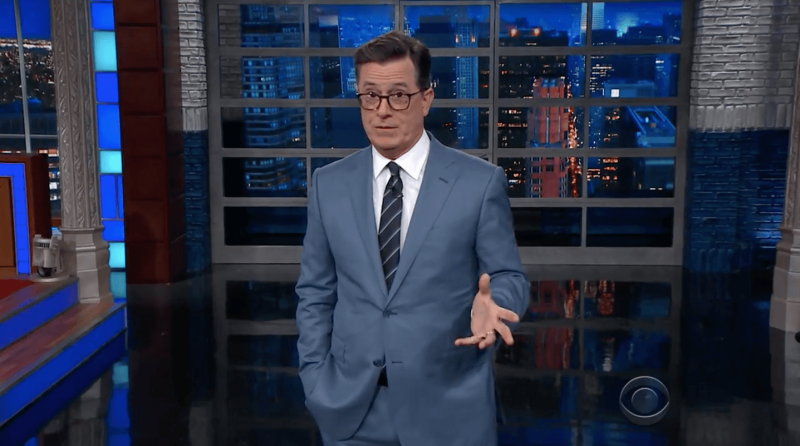 From Comedy Central's The Daily Show to the Colbert Report, Stephen Colbert is known for his dry rhetoric and humor. Colbert was handed the torch by David Letterman to take over CBS' Late Show in 2015. Colbert earns an annual salary of $6 million.
Next: This redhead's career is more fruitful than many imagined.
10. Conan O'Brien, $85 million
Many viewers aren't aware of Conan O'Brien's background as a successful writer behind Saturday Night Live and The Simpsons. O'Brien's career continued to successfully unfold as he became the host of NBC's The Late Show, then became Jay Leno's successor of The Tonight Show. Unfortunately for O'Brien, Leno renegotiated his contract and O'Brien was left in an underproducing time slot. O'Brien left NBC and became the host of his own show Conan on TBS. O'Brien pulls down an annual salary of $12 million with TBS.
Next: From soap opera actress to talk show staple
9. Kelly Ripa, $100 million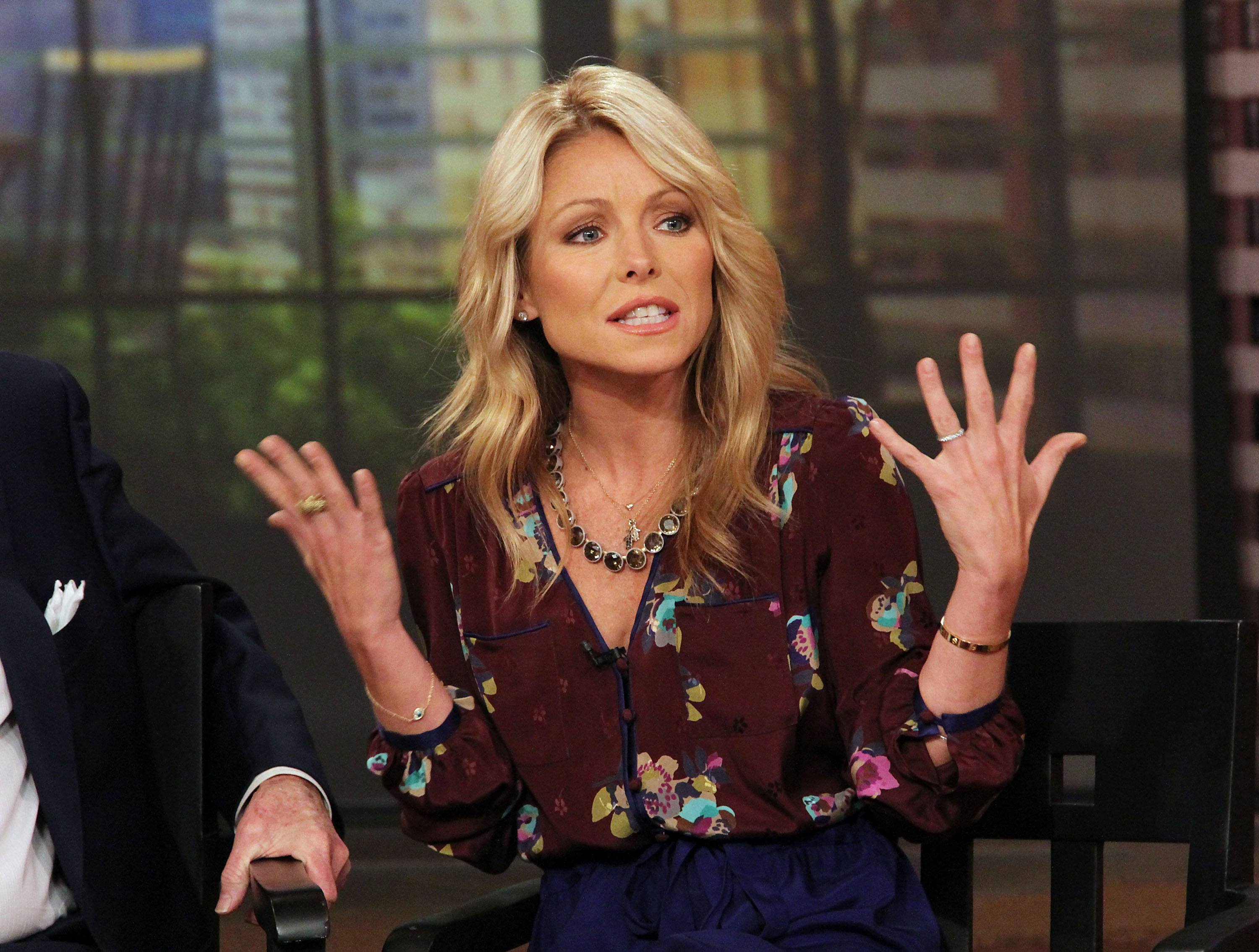 From her role as Hayley in daytime soap opera All My Children to becoming the co-host of Live with Regis and Kelly, Ripa has solidified herself as a media staple. She earns $20 million annually as the co-host of Live with Kelly and Ryan.
Next: That Miss Universe slip up didn't ruin his career after all. 
8. Steve Harvey, $120 million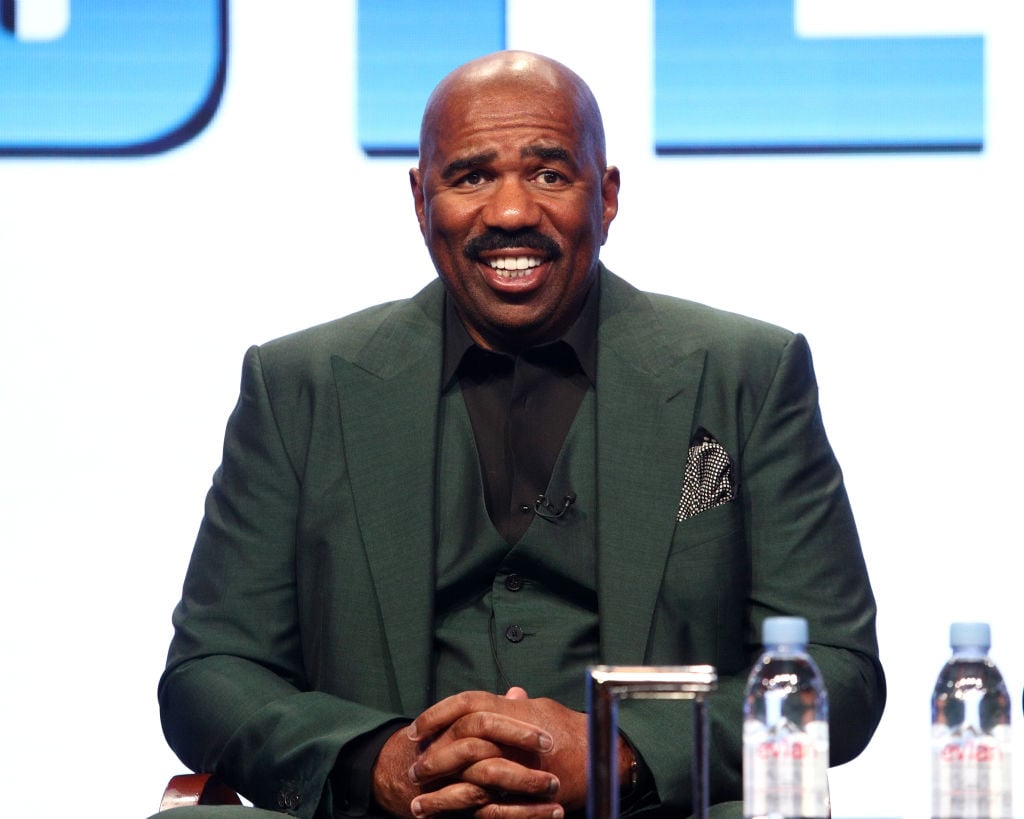 Do you remember Showtime at the Apollo? That's where Steve Harvey got his big break back in the early 90s. Harvey has appeared comedically on many television shows but is currently holding down his place as host of the popular TV show, Family Feud. Harvey earns an annual salary of $30 million.
Next: The chief justice of daytime TV
7. Judge Judy, $290 million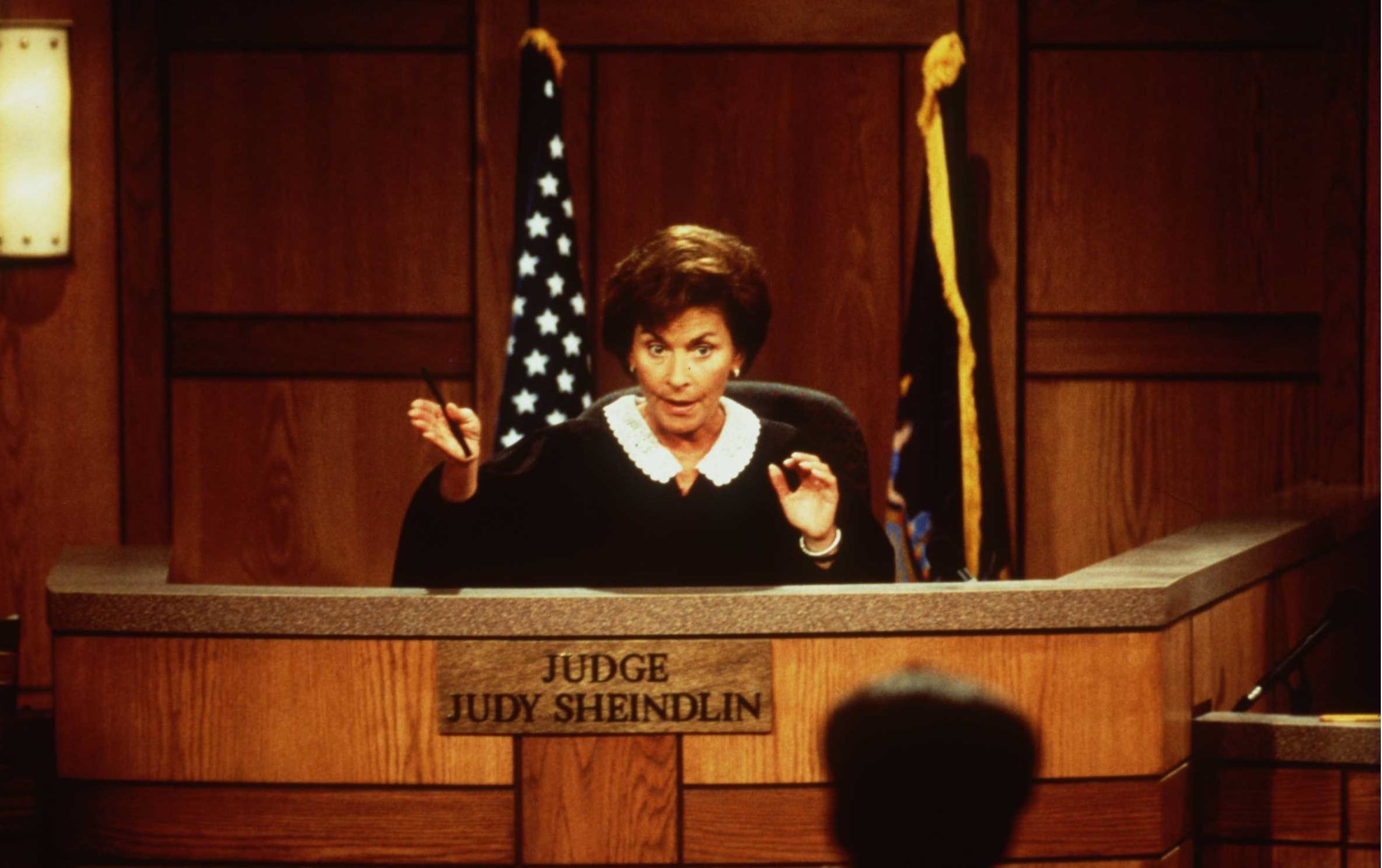 Judith Sheindlin got her TV start a little later in life when she became the chief arbiter of the daytime television show Judge Judy. First airing in 1996, Judge Judy remains one of the most popular daytime TV shows to this day. Sheindlin earns a hefty annual paycheck of $47 million, contributing to her $290 million net worth.
Next: Activism, generosity, and kindness are just a few of this host's characteristics.
6. Ellen DeGeneres, $360 million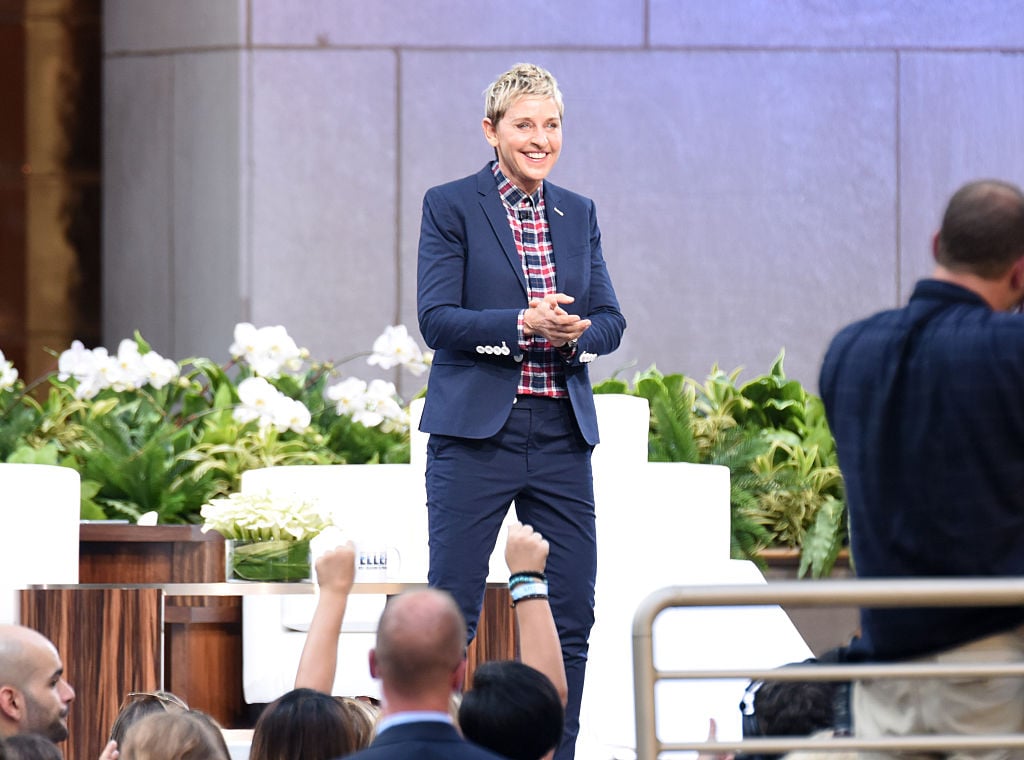 Perhaps one of the kindest and most generous TV hosts on the planet, Ellen DeGeneres has used her celebrity platform for so much good. DeGeneres got her start as a stand-up comedian then nabbed her place in primetime television with her successful sit-com Ellen back in 1994. It wasn't until 2003 that Ellen landed her self-titled daytime TV talk show, which has become wildly successful. Contributing to her net worth, Ellen makes an annual salary of $77 million.
Next: This doctor's TV success is all thanks to Oprah.
5. Dr. Phil, $400 million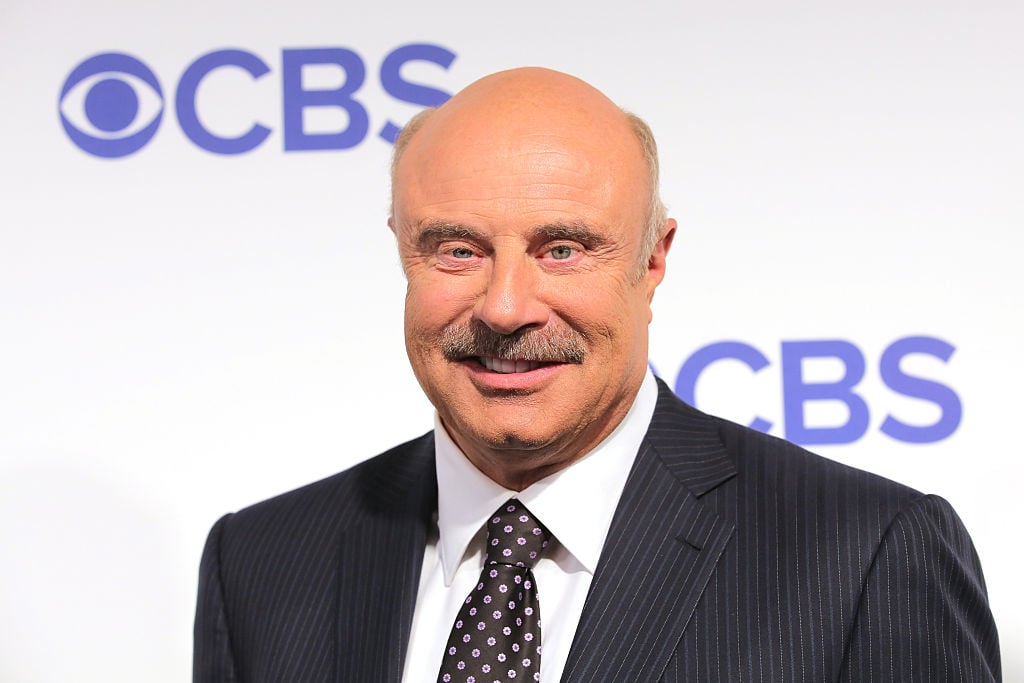 Dr. Phil McGraw got his television start appearing on Oprah as an expert on life, relationships, and self-motivation. It was through his relationship with Oprah that Dr. Phil became a household name and landed his own daytime TV show aptly dubbed Dr. Phil. McGraw's annual salary is $88 million.
Next: The king of late night 
4. Jay Leno, $350 million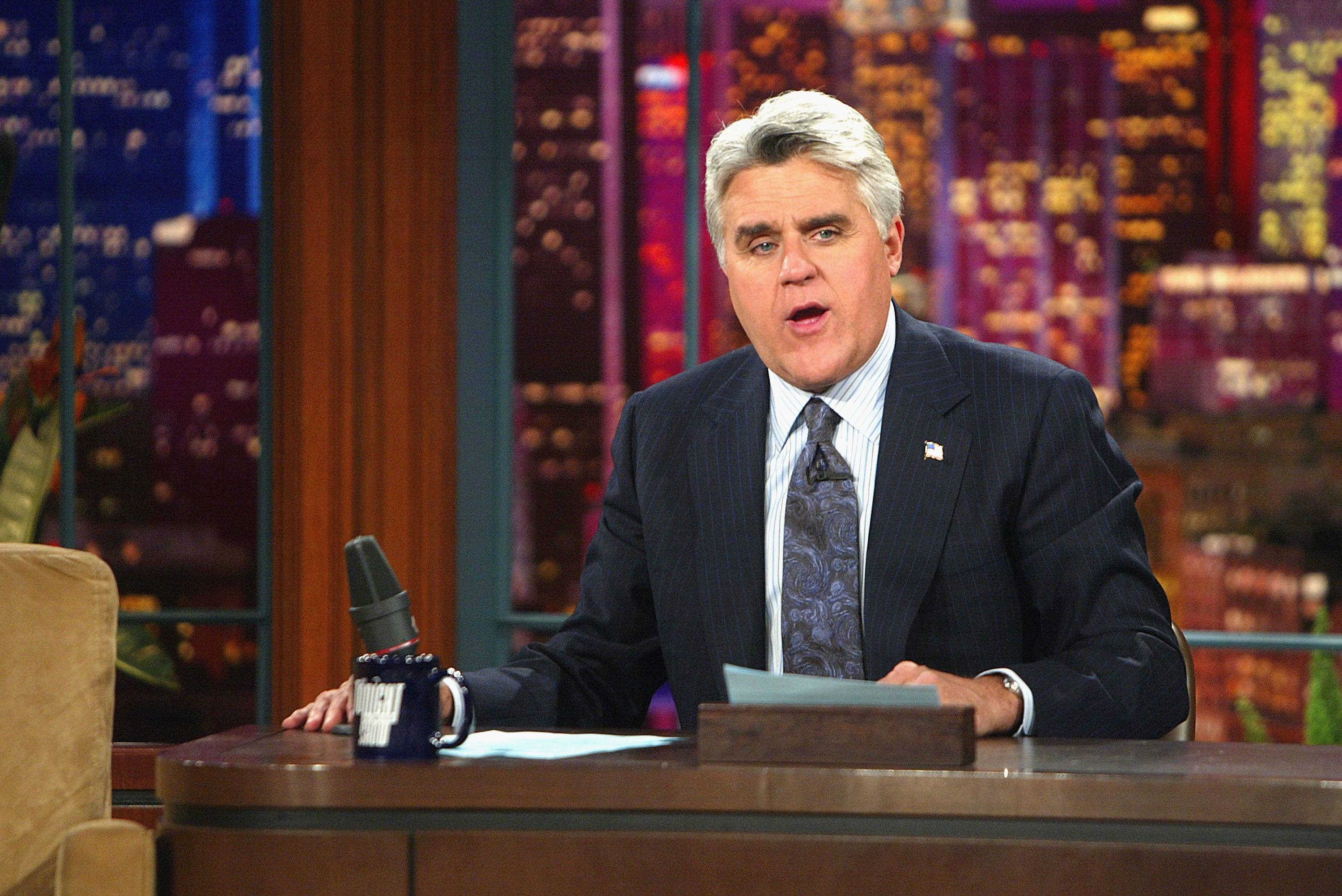 Known for his tenure as host of NBC's The Tonight Show from 1992 to 2009, Jay Leno is a household name in comedy. Leno was inducted into the Television Hall of Fame in 2014 and has become well-known for not only providing comedic relief, but his love of collectible cars. His net worth of $350 million is greatly due to his work with The Tonight Show and as well as stand-up shows across the U.S.
Next: His late-night success is all thanks to Johnny Carson.
3. David Letterman, $400 million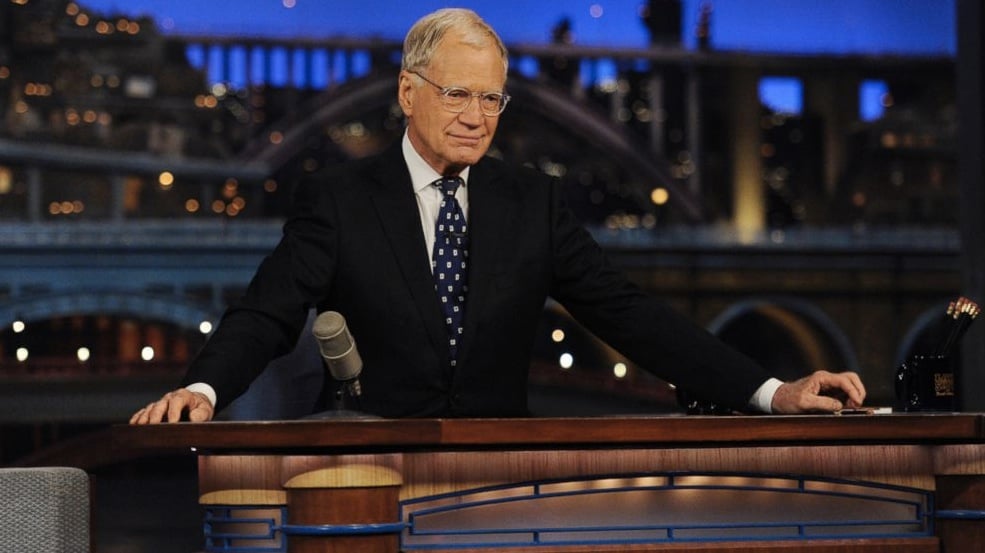 Another favorite talk show veteran, David Letterman has been in the talk show business since the 80s. He appeared on The Tonight Show with Johnny Carson, but when NBC announced the show would be handed over to Jay Leno upon Carson's retirement, Letterman moved over to CBS to host The Late Show.
Although Letterman hoped for things to shake out differently, he proudly hosted The Late Show from 1993 through his retirement in 2015. He earned an annual salary of $20 million.
Next: His ruthless opinions helped him amass a lot of wealth. 
2. Simon Cowell, $550 million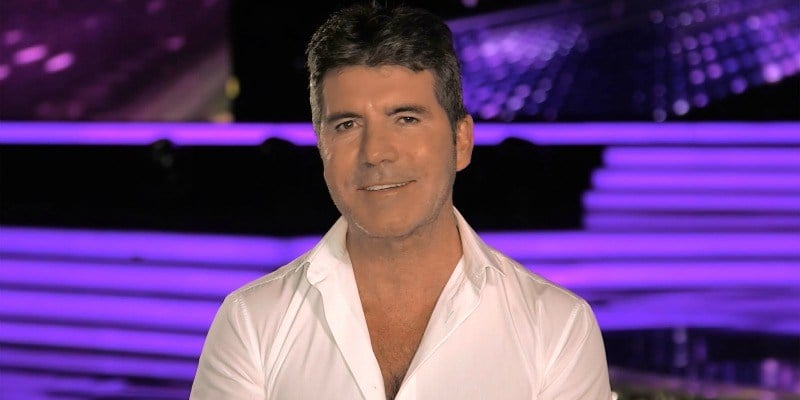 Originally known for his ruthless comments as a judge on American Idol from 2002 to 2010, Simon Cowell has been madly successful in the TV show realm. Cowell went on to create The X Factor and the Got Talent franchises. Now generating an annual cash flow of $95 million, Cowell is considered one of the wealthiest celebrities in the world.
Next: The queen of talk tops the chart
1. Oprah Winfrey, $3 billion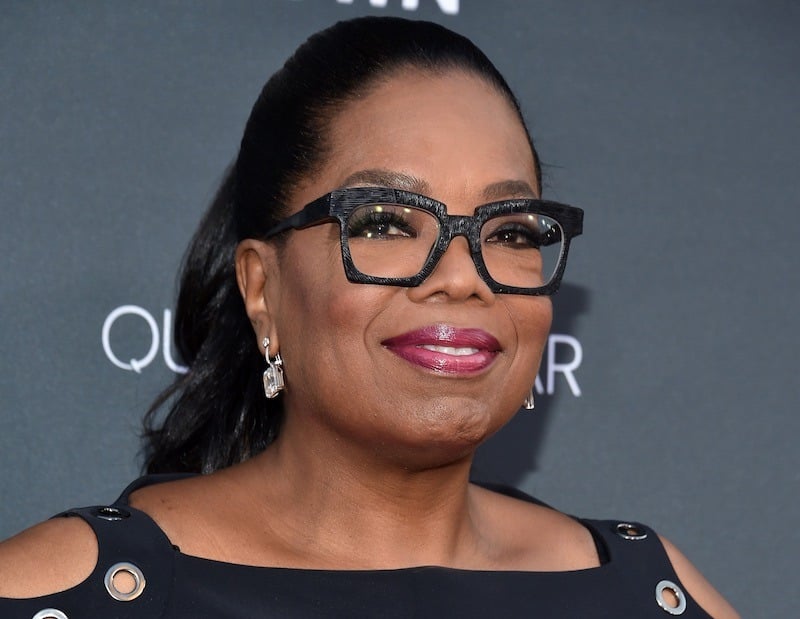 This Mississippi girl needs no introduction. Her insanely popular talk show The Oprah Winfrey Show aired from 1986 through 2011. Winfrey's success garnered movie and producer roles, along with solidifying herself as a philanthropist and owner of her own TV network.
Although based in Chicago, Oprah and partner Stedman Graham enjoy their other homes in California, Indiana, and Colorado.
Check out The Cheat Sheet on Facebook!