Why Does 'The New Mutants' Trailer Look Like a Horror Film?
We just got a new comic book movie trailer, and it's unlike anything else we've ever seen. Coming off the major success of a handful of other dark, gory, and R-rated movies in the X-Men universe, Fox is taking another major risk in adapting The New Mutants for the big screen. But they could be paving the way for another huge, critical success.
The New Mutants is going to be a bit outside the box, but this might be the first mainstream comic book movie that also looks just like a horror film. The trailer even includes a throwback moment to a horror genre classic. That alone has us excited.
Here, we break down what the average fan needs to know about the characters, who is starring, who is directing, and everything you may have missed in the initial trailer.
Who are the characters?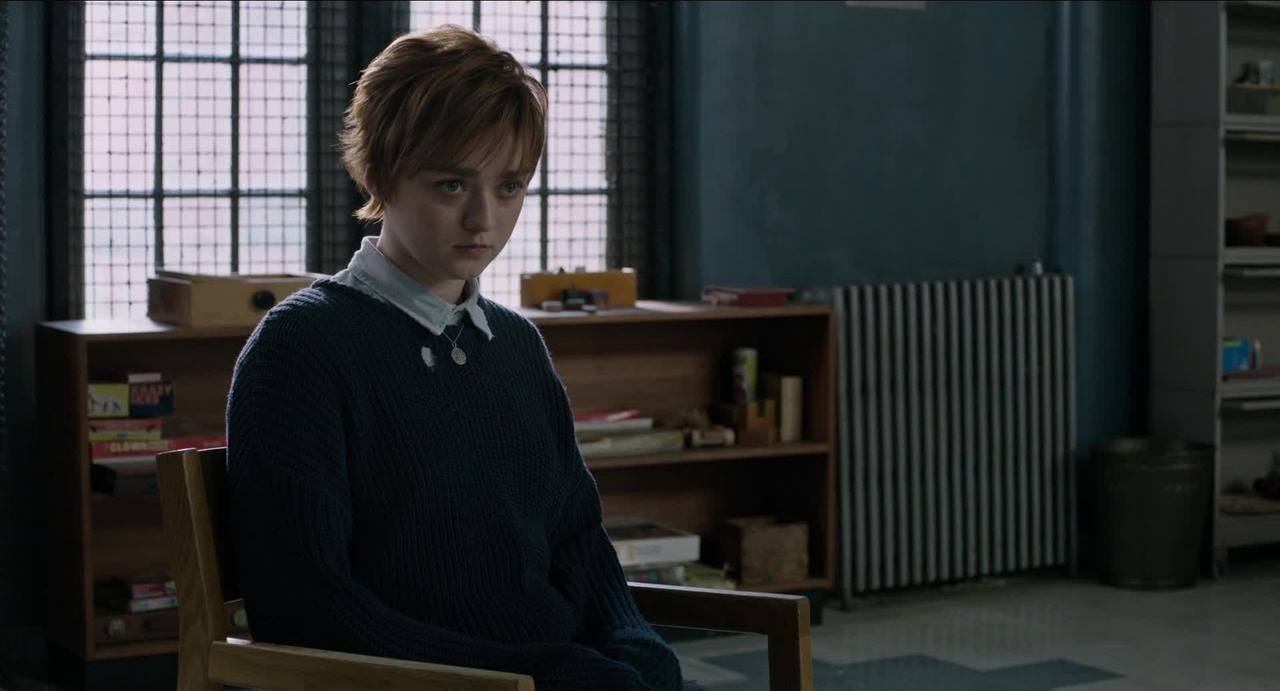 Those unfamiliar with The New Mutants probably won't recognize any of the main characters. This isn't going to be a major X-Men crossover movie — although there may be possibilities for that in the future. Our cast of characters includes Magik, Wolfsbane, Cannonball, Mirage, and Sunspot. They each have different and unique characteristics, although the trailer doesn't show them using their powers.
Magik is the sister of Colossus, most recently seen in Deadpool. She can teleport, which is cool, but has to go through Limbo — a place like hell with demons in it — to do so. Which is less cool. Cannonball is pretty much exactly what he sounds like; he shoots around kind of like a cannonball. Sunspot may have the coolest power though, absorbing solar radiation to make himself more powerful.
Expect that as we get closer to the release date, we'll start to get some cool looks at the characters using their powers.

Starring …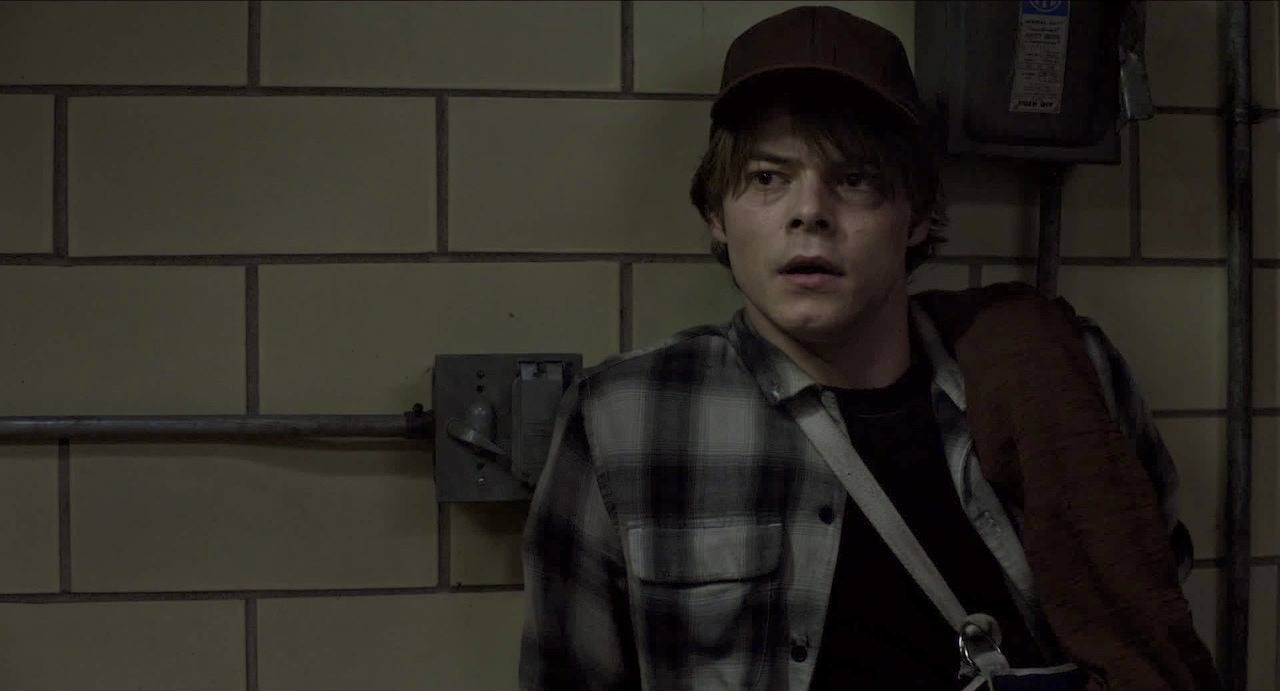 The nature of the movie, and how experimental it is for Fox and Marvel, is that it's not going to have a ton of household names on the marquee. Charlie Heaton (Cannonball) may be among the most recognizable, at least for fans of Netflix's Stranger Things. He plays Jonathan in both seasons of the popular show set in the 1980s.
Another actress that will be noticed is Maisie Williams, who plays Arya Stark in Game of Thrones and will portray Wolfsbane. Meanwhile, Henry Zaga (who will play Sunspot) is known from 13 Reasons Why, while Happy Anderson (to play Reverend Craig) is a seasoned veteran who has made appearances in Gotham, Hit Men, The Blacklist, and others.
Despite the lack of high-dollar, big-name talent, don't sell these actors short. Every one of them is good, and that should make The New Mutants enjoyable for both the casual and diehard fan.
How does it tie to the X-Men?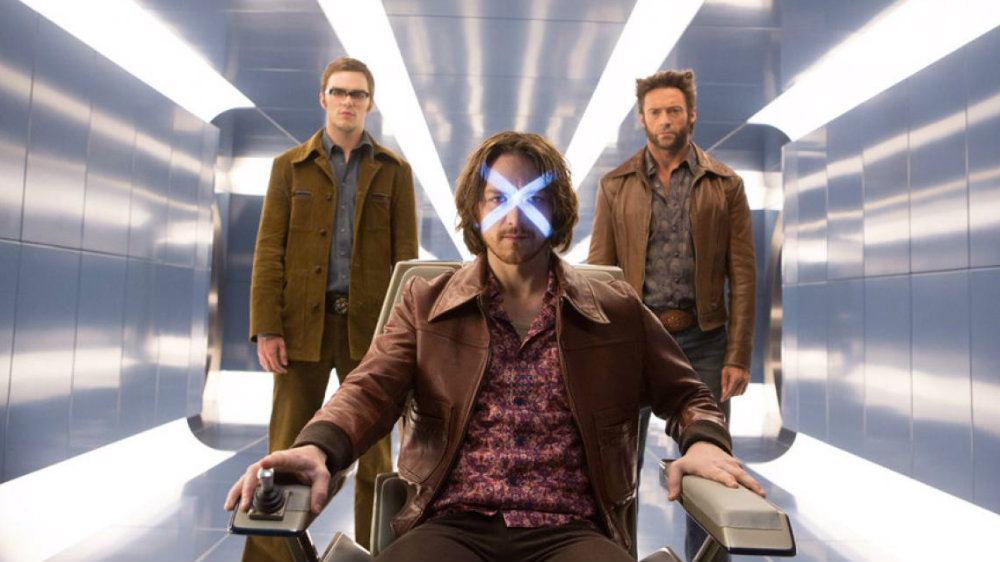 The storyline is somewhat clear in the trailer, which is that these are teenagers who have been locked inside some sort of creepy mental institution. In reality, this place may be less of an institution and more of a weird place where some group is doing testing on mutants. Early in the trailer, we see a graveyard where we can assume that patients in this place have been buried, and it bears a strong resemblance to the graveyard we saw in Days of Future Past.
Other than that, there is a theme of religious fundamentalism that will be present. Anderson's "Reverend Craig" is the one keeping these kids in this institution, and there is a good chance we'll find out that he's a part of The Right — an anti-mutant group that often affiliates themselves with religious fanatics. This group was previously seen in X-Men: Second Coming, working with Reverend Stryker.
So there is a lot of chance for crossover here, but as for the X-Men specifically, don't expect any surprising characters to appear.
Who is directing?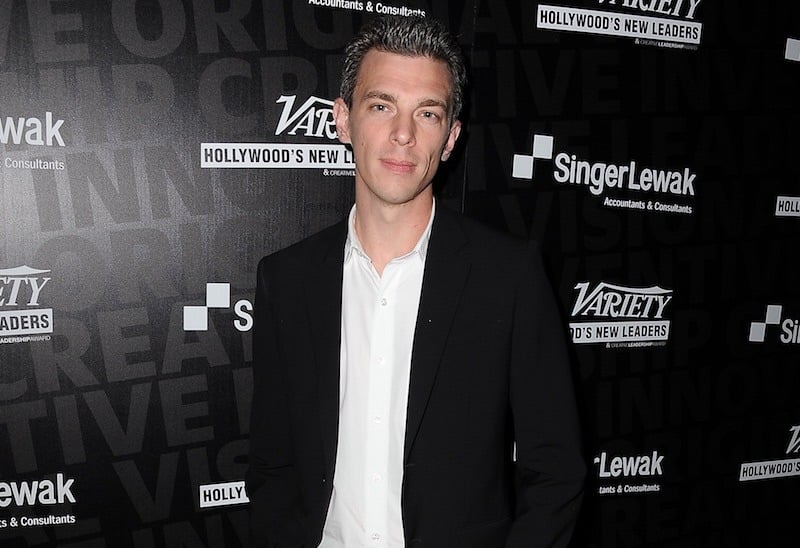 Josh Boone wrote and directed The New Mutants. Like so many getting called upon to take on a comic film adaptation project these days, Boone is a relative youngster in Hollywood. The 38-year-old has a short list of directorial credits on his IMDb page, and much of it hasn't even been released to theaters yet.
The major film that Boone is known for is 2014's The Fault in Our Stars, starring Shailene Woodley, Ansel Elgort, Laura Dern, and Willem Dafoe. It follows two teenage cancer patients chasing down an author in Amsterdam. It did well at the box office, making over $124 million despite just a $12 million budget. The Fault in Our Stars was also well-received critically, and even has a faction of fans that hold it in extremely high esteem as one of the more underrated films of the decade.
Deadpool and Logan paved the way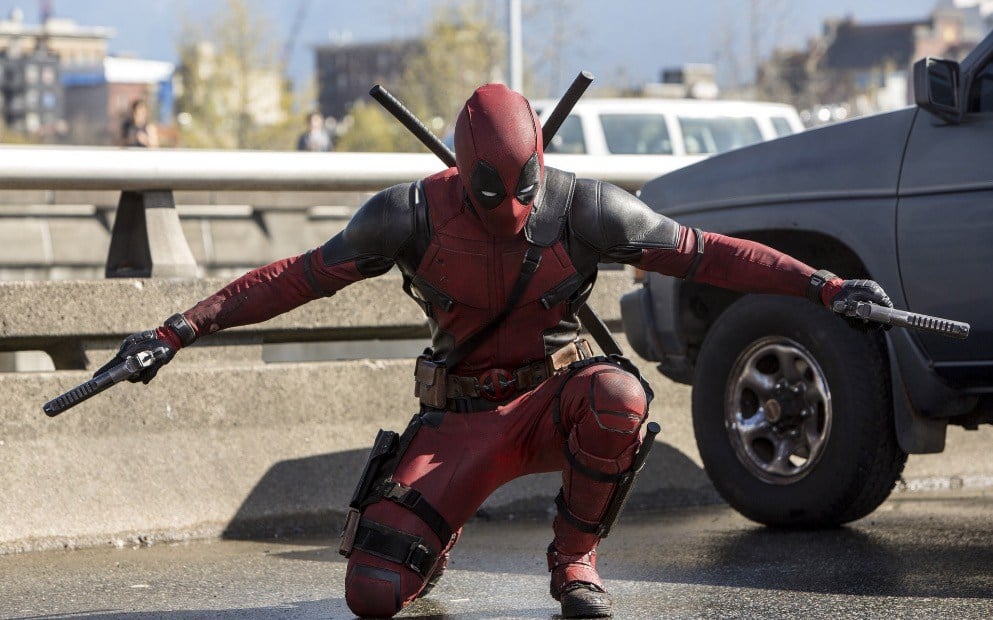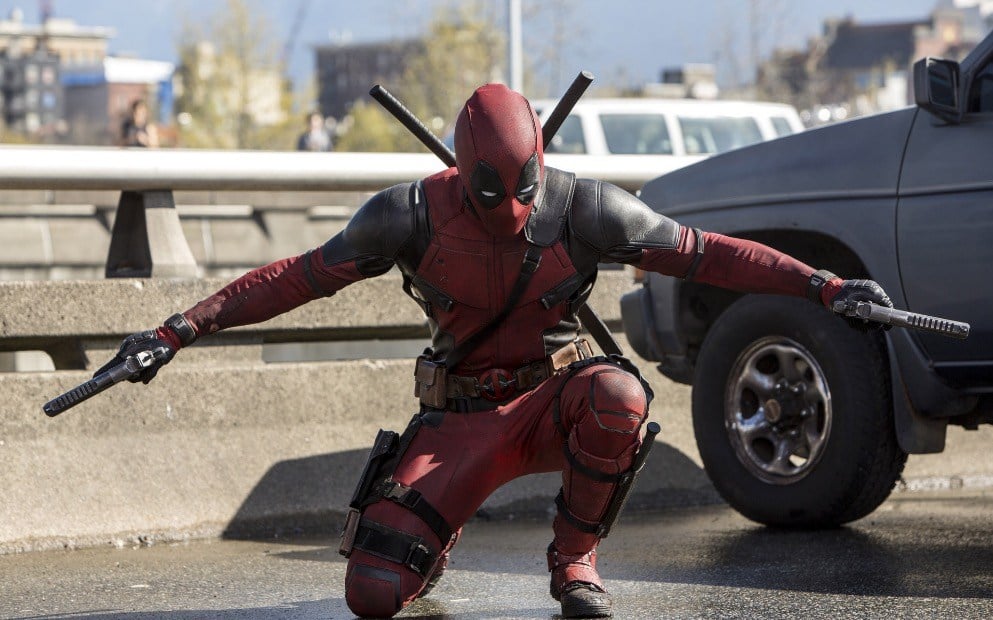 This is a Marvel movie, but it hails from the Fox studio, as opposed to Disney's Marvel Cinematic Universe which features Captain America, Iron Man, and the rest of the Avengers. So while the MCU has remained somewhat formulaic and hasn't taken a ton of risks, Fox has been a bit more daring in recent years. First there was Deadpool, which was R-rated and critically acclaimed, thanks to the performance of Ryan Reynolds in the role of the wise-cracking anti-hero.
Then came Logan, which followed the most famous X-Men character in his later years. Logan was dark, violent, and gory, but people absolutely ate it up. Hugh Jackman's performance in the role was brilliant, the storytelling was good, and it hit all the right emotional notes without coming off over-the-top.
The New Mutants doesn't have an official rating yet, but expect that it should be rated R as well. Considering how an R-rated comic book movie adaptation was a completely foreign idea to moviegoers just a few years ago, it's safe to say that the success of Deadpool and Logan paved the way.
Why it looks like a horror movie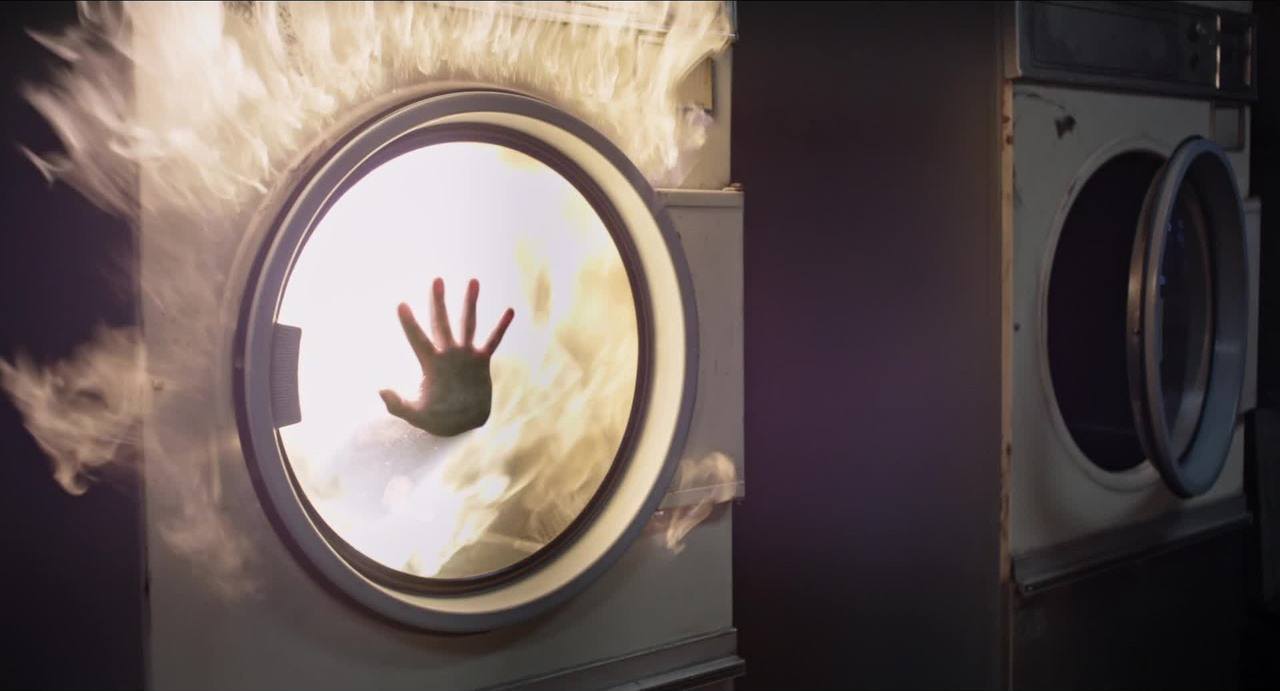 Well, it is a horror movie. Kind of. Here is what Boone said about it in an interview with IGN:
Well, I really think it's because of what you said. I mean … FOX made Deadpool and Logan and they were sort of so tonally different, they felt embolden to let us go make it different, and make have its own distinct tone and identity. I think of the mainline X-Men movies more as grand operative science-fiction films. This is much more of a performance-driven horror film.
Boone goes on in other interviews to state that he hopes to make this film true to the Marvel comics, but a little bit Stephen King, as well. It may not be 100% horror, but at worst, you could accurately say that this will be a psychological thriller with horror moments in it.
What you may have missed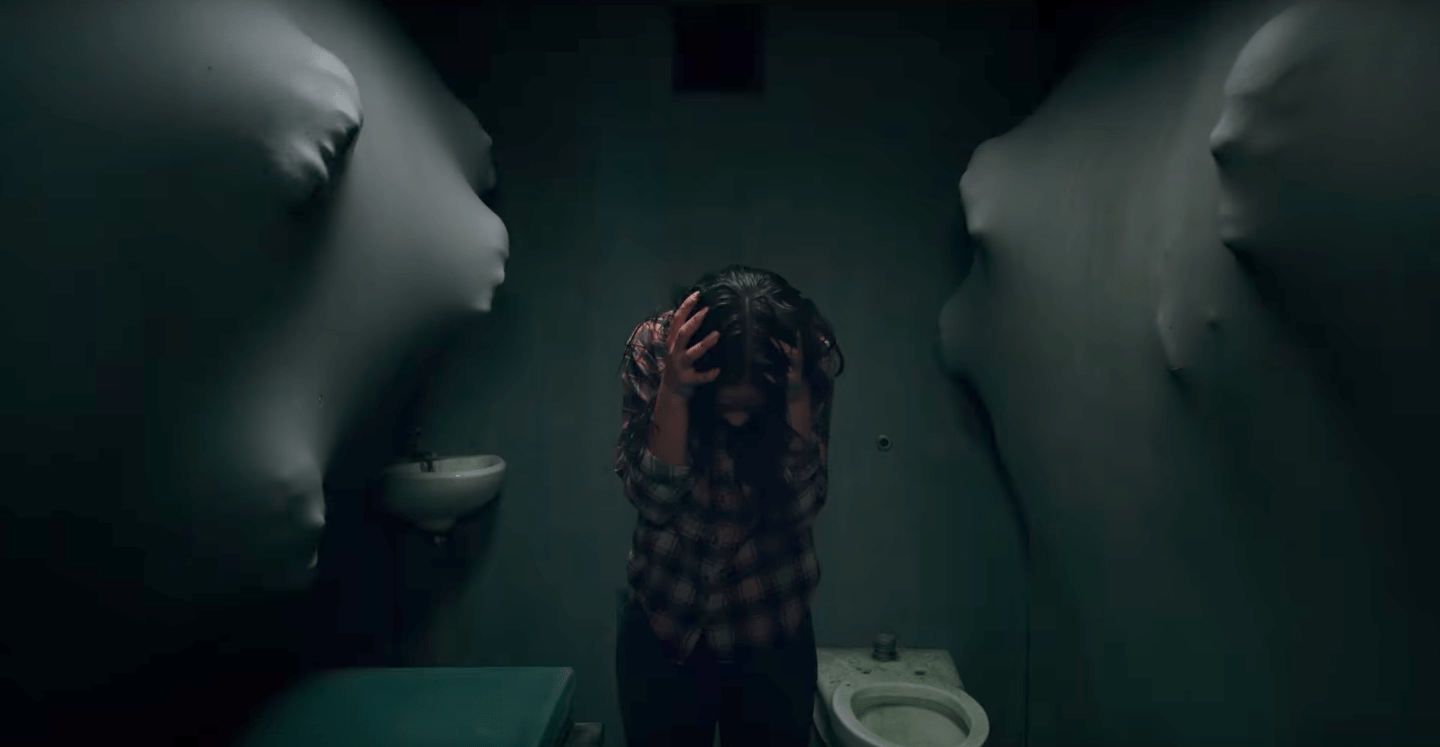 Speaking of horror, there is at least one moment in the trailer that seems to be a clear homage to a famous horror movie. The scene where there appear to be people pushing in on the walls had to be inspired by Wes Craven's Nightmare on Elm Street, the campy 1984 classic featuring Freddy Krueger.
There is more that you may not have caught in the trailer. There was a shot where we can see Mirage wearing a necklace with a bear on it, which seems to be a clear reference to "the demon bear." Mirage had visions in the comics of the demon bear killing her parents and promising to return to kill her too. Supposedly, the demon bear will play a role in this movie too.
The creepy smiley-face mask guy is almost certainly part of The Right, as previously mentioned, which ties into other X-Men movies. Cannonball is seen in what appears to be a coal mine, which is where his father died in the comics. There is also a moment where a little girl is seen holding a stuffed purple dragon, which is a reference to the alien dragon Lockheed.
There certainly are other references to the X-Men comic universe, as these types of lesser-known comic movies often throw in Easter eggs to keep fans interested — and it's working. We're looking forward to seeing this once it hits theaters on April 13, 2018.
Check out The Cheat Sheet on Facebook!