The Next Joanna Gaines? Jana Duggar and Her 'Counting On' Siblings Are Renovating an Old Schoolhouse
Could Jana Duggar be the next Joanna Gaines? Counting On fans have long known that the oldest Duggar daughter has an interest in gardening, interior design, and renovation. And her latest project is one that seems like it would be right up the Fixer Upper star's alley. 
Jana Duggar's schoolhouse renovation 
Jana's already given her parents bedroom a makeover and shared her DIY gardening signs. Now, she and her brothers have embarked on a major project. The Duggar siblings are renovating a vintage school building. 
"My brothers and I recently started renovating an old schoolhouse," she shared on Instagram. Jana admitted it was a big undertaking and that she sometimes gets "overwhelmed by all the things that still need to be done!" She also said that she and her brothers occasionally clash when it comes to their idea of what the finished project should look like. 
"There are moments while working to restore this beautiful old building back to it's 'glory days' that I think, 'We are never going to finish this!'  she added, explaining that she looked to her faith when she got frustrated. 
Jana learned her renovation skills from her dad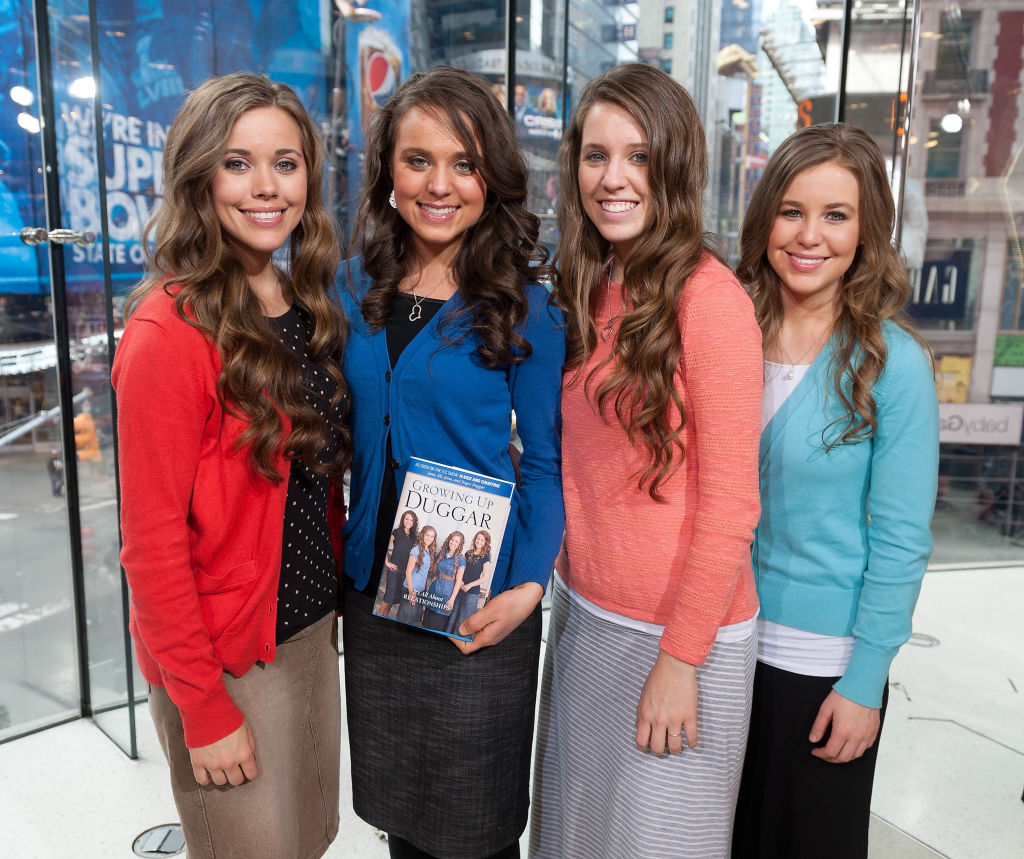 In the past, Jana has talked about how she has her dad Jim Bob to thank for teaching her the ins and outs of renovation projects. 
"My Dad is the one who has taught me so many skills—from tiling floors, basic plumbing & electrical, painting," the 29-year-old recalled in a Father's Day Instagram post. 
"Dad has taught me so much as we work on different projects!" she added. "Whether it's designing a home or business space, picking out paint colors, flooring, windows or doors, he's the mastermind, and I love learning from him and doing projects together with him!!" 
She's a fan of Joanna Gaines
Jana also seems to be a fan of Fixer Upper's Joanna Gaines. Earlier this summer, she paid a visit to Waco, Texas, home of Chip and Joanna Gaines' Magnolia Market at the Silos. And some of the projects she's shared on Instagram share a similar aesthetic to that popularized by the famous HGTV couple. 
Many Counting On fans have noticed the similarities, and they even think that Jana should collaborate with Chip and Joanna. Not only do they have the same taste, but the Gaines family are also Christians, attending a church in Waco that has attracted criticism for anti-gay comments made by its pastor. 
Fixer Upper ended its run on HGTV in 2018. But Chip and Joanna are planning a big comeback. In summer 2020, the DIY Network will be rebranded as the Magnolia channel. So far, we don't know exactly what kind of programming the new network will feature — aside from reruns of Fixer Upper, of course. In a blog post from June, Joanna Gaines shared that "We have started the process of exploring ideas for shows and the ways in which we'll curate and produce them."
Could one of those shows involve a Duggar? A design-focused Counting On spinoff might not be outside the realm of possibility. Counting On airs on TLC, which is owned by Discovery Communications, which also owns HGTV and the future Magnolia channel. But so far, that's pure speculation. For now, fans will have to content themselves with following Jana's design projects on social media.