'The Night Of': HBO Returns to Form With Gripping Crime Drama

HBO may have struck out with the sophomore season of True Detective and this year's rock and roll show Vinyl, but it's new crime drama, The Night Of, could mark a return to form for the network — at least, if the first couple of hours are any indication. The opening episodes of the miniseries, which debuted as one at this spring's Tribeca Film Festival, promise a compelling, well-acted entry to summer television.
The eight-part series, which is a co-production between HBO and BBC Worldwide, stars Rogue One actor Riz Ahmed as Nasir "Nas" Khan, a nerdy, well-behaved Pakistani-American student who score a rare invite to a party by one of the athletes he tutors. When his ride falls through, he ends up taking his father's cab without permission. On his way from Jackson Heights, Queens to New York's Lower East Side, a beguiling young woman mistakenly hops into the cab for a ride and the two end up enjoying a memorable (if strange) evening. But a great night turns into a nightmare when Nas wakes up to find that a fatal crime has been committed — and he's the main suspect.
Audiences can feel Nas's night building to disaster throughout the pilot episode. Every one of his actions — from grabbing his dad's keys to failing to turn off the cab's on duty light — feels ominous, even if you don't know exactly why, and you find yourself attempting to memorize certain details, like potential pieces of evidence to store away and turn over later. But the events in the lead-up to the crime are really just the tip of the iceberg. It's only once Nas is in handcuffs that the story truly starts to pick up.
As Nas faces accusations of a crime he says he's innocent of, a lot of big themes come into play. Racism is a big factor here (Nas has slurs directed at him from both cops and passersby that end up being witnesses), but so is the vast disorganization and general ineptitude of the legal system. Officers are overworked, evidence isn't where it should be and communication is severely lacking. There's also a sense of manipulation, as Nas naively places his trust in the very man building a case around him.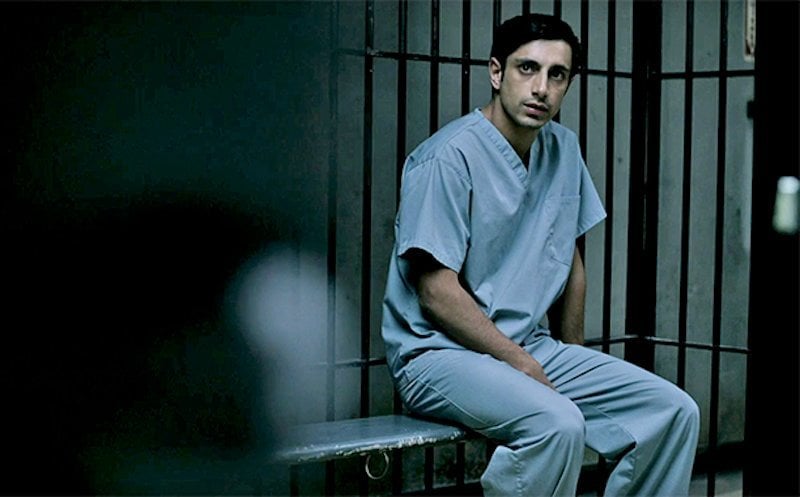 As the guy at the center of it all, Ahmed does great work, conveying more with shifting eyes and nervous hands than many do with entire pieces of dialogue. Considering that the character spends a lot of the opening episodes just sitting around and waiting (first in a cop car outside of the scene, then a police station, then in a holding cell, etc.), it's pretty remarkable how much you feel like you get to know him ("feel like" being the operative words here). Viewers can't help but sympathize with Nas's plight, even though the full story of the night in question still remain unclear.
Equally good is John Turturro, who plays Jack Stone, the quirky, dry witted lawyer who agrees to represent Nas without even knowing the details of his charges. The character — initially tapped for the late James Gandolfini, who worked for years to get the passion project off the ground prior to his death in 2013 — adds a few sparse moments of comedic relief into the otherwise grippingly suspenseful environment.
Speaking of environment, New York plays almost as big of a character as Turtorro does in the opening. The Night Of was shot in the city itself (not on a set or in a cheaper location) and it serves to add an extra layer of authenticity to the series. As the eponymous night plays out, each of the various neighborhoods — from Jackson Heights to the Upper West Side — are showcased clearly, allowing audiences to get a sense of the role each location plays in Nas's story.
There's still a lot left to unpack in the remaining six episodes and though it's a slow burn at first, the series has enough dramatic weight to keep those willing to brave some white-knuckled, edge-of-your-seat tension to tune in. And if that's not enough, there's also the show's serious pedigree to consider: The Night Of is co-written by The Clockers author Richard Price and the Oscar-winning Schinder's List screenwriter, Steve Zaillian (the latter of whom also directs).
HBO's The Night Of kicks off on July 10 at 9 p.m. ET, but the first episode is currently available on the network's streaming platforms.
More from Entertainment Cheat Sheet: