'The Office': This Episode Is Actually Streamed With the Producer's Cut
There were many things cut for time on The Office. Edits are still being made for streaming to address the show's past with things like blackface. But there is one episode that is a little bit longer because it's a producer's cut. Find out which one it is and why things between two important characters were often cut.
Jim and Pam scenes were often cut from 'The Office' episodes
RELATED: 'The Office': Jenna Fischer Addresses the Terrible Rumor That She Wears the Ring Jim Gave to Pam
The main romance of the show was Jim (John Krasinski) and Pam (Jenna Fischer.) So fans would probably be surprised to know their scenes together were often cut.
"I will say one thing that we used to do I felt a lot, was to write scripts that advanced story and then we noticed when we only had 21 and a half minutes to air an episode that a little went such a long way," Mindy Kaling said on the Office Ladies podcast.
The writer said things would often be cut to fit in more jokes. Fischer was asked about her cut scenes with Krasinski.
"Yes, and I would also add that there were some scenes where we would get in, I don't know if I would call it fights, but there were some disagreements in certain episodes," she said. "And they would pull back on those too and they would make them smaller."
Fans may never see those clips of Jim and Pam. But they did get to see more of Meredith (Kate Flannery) in an episode because the producer's cut was released.
'Branch Closing' is streaming the producer's cut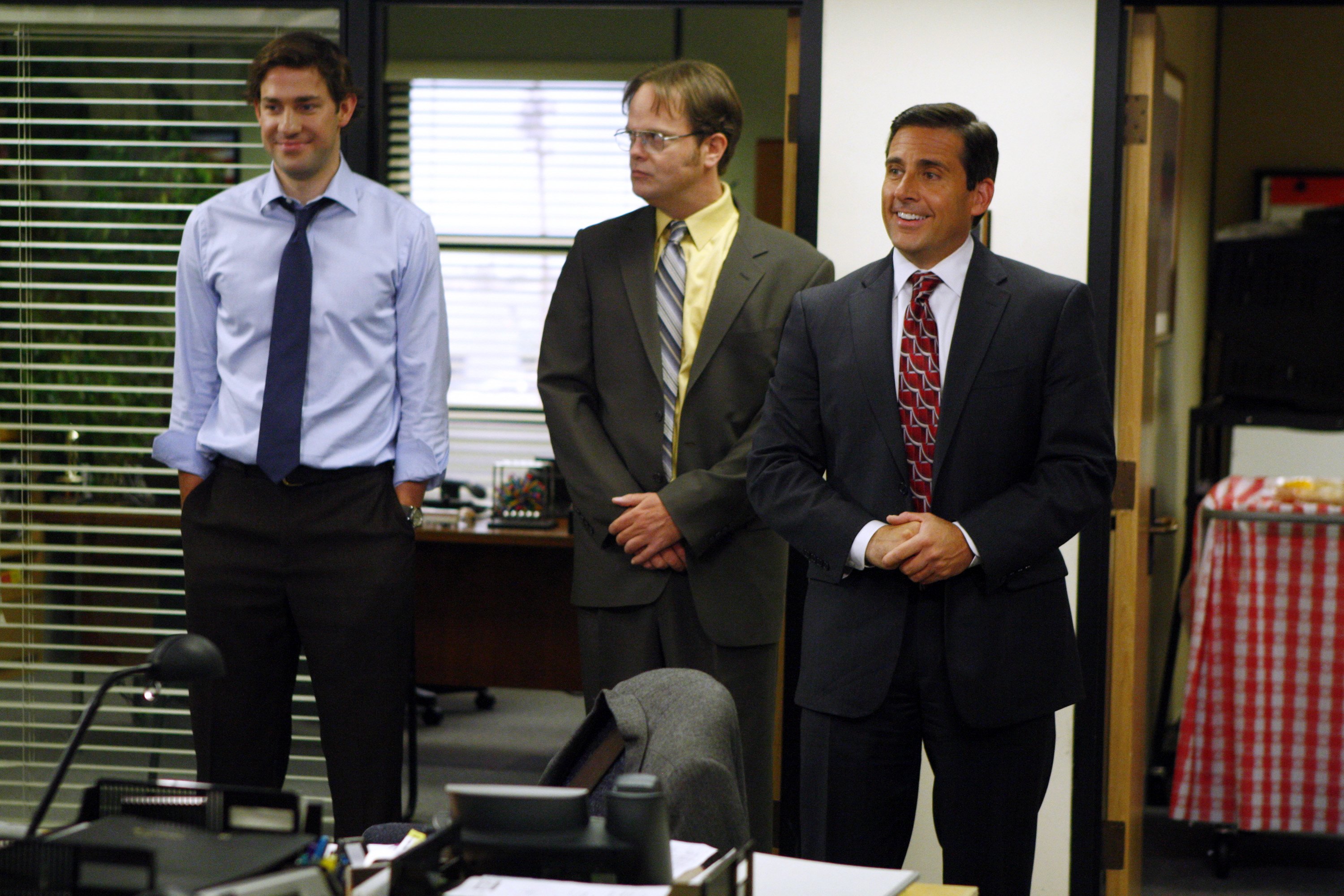 RELATED: 'The Office' Star, Jenna Fischer Shares Which Couple Name She Uses for Jim and Pam
"Branch Closing" started with Jan telling Michael (Steve Carell) that the Scranton branch is closing. The episode originally aired with fewer scenes. Fischer and Angela Kinsey talked about this on the Office Ladies podcast.
"This episode of 'Branch Closing' it now streams as a supersized episode. It's longer than a regular episode. It runs about 30 minutes," Fischer said. NBC released the producer's cut right after it aired on television.
What was added back into the episode? Meredith made a deal with someone to sleep with each other on their last day of work. The problem is she doesn't remember who she agreed to sleep with so she approaches multiple men in the office.
"This is an example of one of the storylines that got cut from the original NBC airing. So we were able to keep this storyline in because we got the extra time with the producer's cut," Fischer explained. That wasn't the only thing added to the episode.
Later in the episode, Dwight (Rainn Wilson) and Michael going to David Wallace (Andy Buckley)'s house to confront him about closing the branch. There is a scene where Dwight looks through his garbage and this is another scene that was added for the producer's cut. The scenes are very funny so it's a good thing the network made it available.