'The Office': One Star Is Still Getting Trolled for Trying to Seduce John Krasinski's Jim
Every once in awhile, there will be a TV show with two fictional people that most fans love as a couple. One of these couples is Jim and Pam from The Office.
Fans were rooting for these two from the beginning, and the couple had a classic story. They were best friends, with Jim secretly pinning after Pam, who was engaged.
Eventually, Pam came to realize she had romantic feelings for Jim, and the rest is history. However, when another character tries to mess with the favorite couple, fans can have a deep hatred, not only for the character but also for the actor.
This is the case for Lindsey Broad, who portrayed Cathy, a temp on The Office who lusted after Jim. Recently, in People, Broad revealed just how much fans of the show hate her.
Who is Lindsey Broad?
Lindsey Broad was born in 1983 in New York. She has wanted to be an actress ever since she was little and performed in school plays. Broad then attended Pennsylvania State University for a degree in theatre.
After graduating, she had a role in the web comedy show, The Burg. Broad then had some minor parts in shows like Gossip Girl, The Ghost Whisperer, and Without a Trace.
However, Broad's debut came in 2009 when she landed a small role in Spread, a romantic comedy starring Ashton Kutcher. Broad played the roommate to Rachel Blanchard's character.
In 2010, she played a part in the movie Get Him to the Greek, starring Jonah Hill and Russell Brand. Then in 2012, she was in another Jonah Hill film, 21 Jump Street. Not too much is known about her personal life; she is married to Sean Bradley, whom she dated for a long time.
Her role as Cathy on 'The Office'
Lindsey Broad had a small role, as Cathy, in The Office in season eight. Jim and Pam expect their second child, and Cathy is hired as a temp to cover the office administration duties while Pam is on maternity leave.
In the first episode featuring Cathy, Pam is worried Jim finds Cathy attractive and tries to prove it, even though Jim tells her differently. Within the next few episodes, viewers learn that it is Cathy who has feelings for Jim.
Later, Jim and Cathy, along with a few other coworkers, have to go on a business trip to Florida. During this trip, Cathy tries to seduce Jim.
Although she denies it to him, her actions say otherwise. She comes to his hotel room, sits on the bed, and then takes a shower. Jim continuously tells her he's happily married and tries to get her to leave his room. Eventually, Dwight helps him and gets Cathy to leave. 
The aftermath of 'The Office'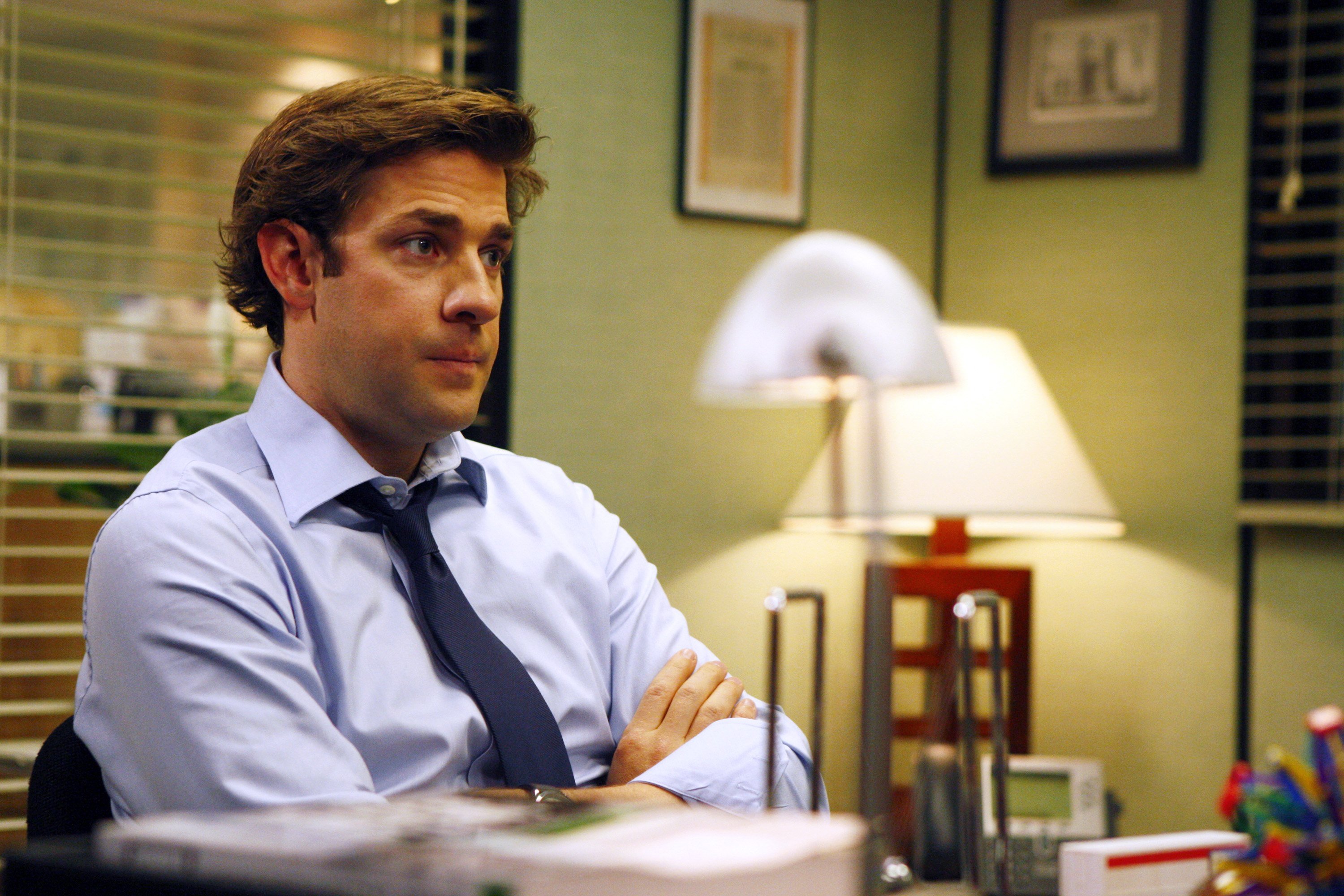 Related: 'The Office': John Krasinski Broke Character As Jim Halpert in Season 4 But Fans Missed It
Earlier this month, Broad told People Magazine how hard it has been for her after playing Cathy, and fans still hating her for attempting to have an affair with Jim. Broad said she posted on social media about her dog tragically dying, and some people responded that she deserved it.
Jenna Fischer has also discussed her own issues with fans when they find out she isn't actually married to John Krasinski, even after all these years. Fischer said: "The bottom line is that we were playing characters, but I know that if people think of us as John and Jenna, then it's destroying some of the magic of Jim and Pam."
Hopefully, fans can one day move past this, and forgive Cathy for trying to seduce Jim.