'The Office': Why Jenna Fischer Thought She Was Getting Fired From the Show During Season 1
Jenna Fischer was the perfect choice to play the role of Pam Beesly on The Office and, while she felt confident about playing the part, she did have a moment of panic in season 1 when she thought she might be fired. Fischer revealed during An Oral History of The Office podcast that, when she got a call from the showrunner, she thought it had to be bad news.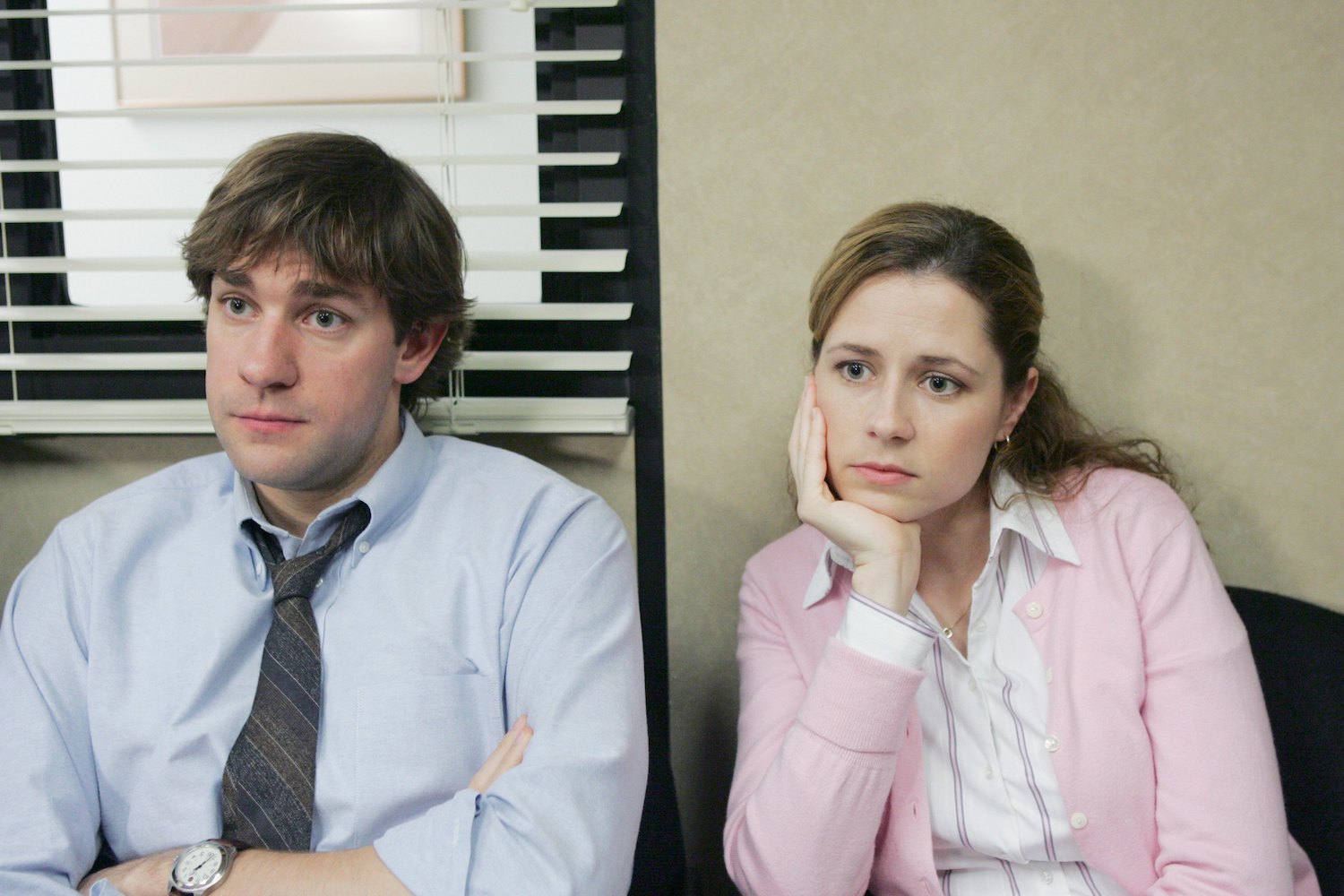 Jenna Fischer knew she had the part of Pam when she auditioned
During the July 14 episode of An Oral History of The Office, Jenna Fischer, who played Pam, said she knew that she was the perfect choice for Pam.
She was so convincing that producer Greg Daniels said of her audition, "She doesn't appear to be acting. She appears to simply be Pam."
"I believed with my whole heart that this was the part for me," Fischer explained. "I believed I was the one who should play it… I am literally the only person who should play this part. This is mine."
RELATED: 'The Office': Jenna Fischer Reveals the Heartbreaking Pam and Jim Moments That Made Her Cry
Jenna Fischer thought she was fired from 'The Office'
Despite nailing her audition and delivering in every episode as Pam, Fischer admitted during the August 11 An Oral History of The Office podcast that when Daniels, the showrunner, called her at home she thought she might be getting fired.
Why would he call her at home? The way the creative forces behind the show worked, they wanted the actors' input for developing their characters. It was just a friendly call to see if Fischer had some insight into why Pam and her fiancée Roy hadn't gotten married yet.
"Jenna Fischer was locked into her character," host Brian Baumgartner said, explaining how "Greg used to go out of his way to get her opinion," even calling her at home to brainstorm.
"I remember the first time Greg called me at home — it was early on in season 1 and I thought 'Oh my god, I'm being fired.' The only reason a showrunner calls you at home is to fire you. Truly. They don't call for any other reason," Fischer explained.
She added, "Greg called and he was like, 'Jenna, I was just wondering, why do you think Pam is still with Roy?' And I was like, 'Oh, Greg! I've got a document'" with her thoughts on the characters' relationship.
"But then those things got worked in," she added. "I had told him, 'Oh, Greg, in my mind, the reason they never got married was because Roy spent their wedding money on a pair of WaveRunners' and Greg was like, 'Oh my god, that's amazing.'"
The writers collaborated with the actors
There was a good reason why the writers wanted the actors' input. Baumgartner noted, "The truth is the writers felt like they could not know our characters as well as we did."
The writers accommodated for this by leaving room in the script for the actors to fill in the details, writer Brent Forrester explained. "In our defense, we have 18 characters to deal with. So what we do, is we create a structure in the script that allows good character movement and we've roughly plotted what these characters should do and feel," he said.
He added, "But I say 'roughly' in relation to the depth of which an actor approaches any one of those characters. You are way deeper, way more knowledgeable than we are about your character and I always felt that it was smart for sure for us to collaborate in that sense."