The One Thing Kardashian Fans Can't Stand About the Famous Sisters
The Kardashians have managed to grow a huge legion of fans over the years. They each have millions of followers on social media and are multi-millionaires with more money than most people will ever have, which means that many fans admire and idolize their luxurious lifestyle. While there are many valid reasons to like the Kardashian sisters, some fans have shared that there is one negative thing about them that often gets on people's nerves.
How the Kardashian Jenner sisters became famous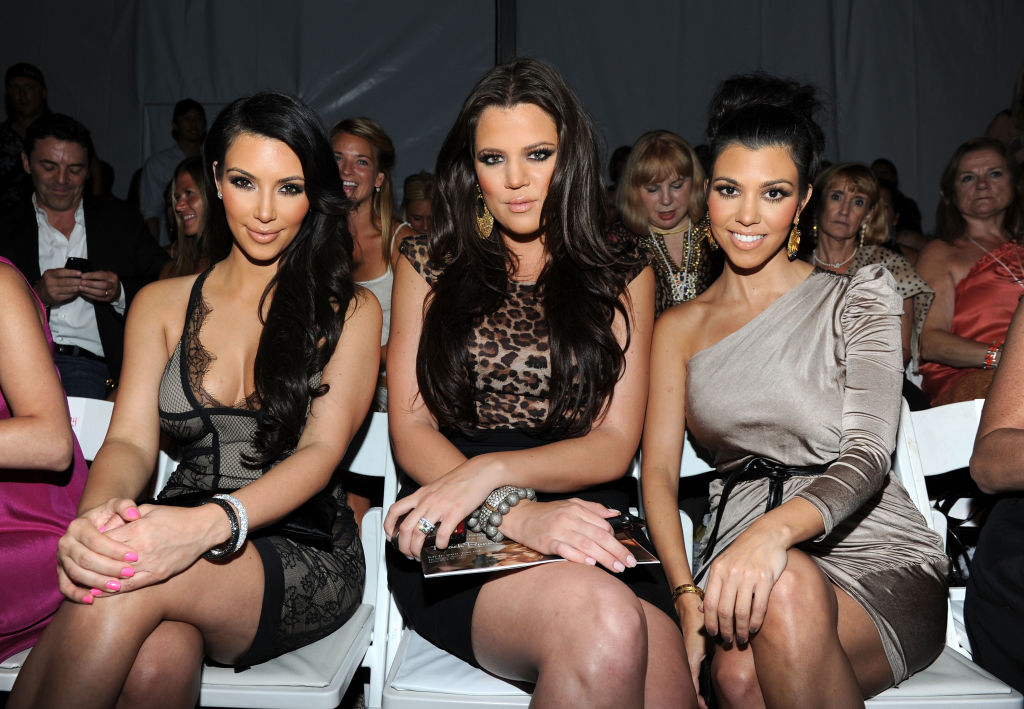 The Kardashians rose to fame in 2007 when their reality show, Keeping Up With the Kardashians, premiered on E!.
Initially, Kim Kardashian was the most famous member of the family. She was known for being friends with Paris Hilton and became notorious for having a sex tape with Ray J.
However, over the years, the rest of the Kardashians became extremely popular as well. Keeping Up With the Kardashians has been on the air for over 10 years and is a testament to how much longevity the family has.
The Kardashians also all tried to capitalize off of their fame by making money in other ways. They partnered with brands as well as developed their own companies.
Kylie Jenner's Kylie Cosmetics, for example, is one of the most successful companies in the beauty industry and has made the youngest Kardashian Jenner sister a billionaire. Meanwhile, Kendall Jenner has been modeling for several years now. She is currently the highest-paid model in the world.
The one thing that fans cannot stand about the Kardashian Jenner sisters
The Kardashians have been praised for their business skills and being social media savvy — two things that have helped them stay at the top for a long time. However, the family has also been criticized for being shallow and promoting unattainable beauty ideals. The fact that they value their image and looks is something that many fans cannot stand about them.
One person said on Reddit.com: "Everyone cares about looks to some degree. Degree is the key word here. They care way toooo much about it, almost to the point where it seems unhealthy."
Another fan pointed out: "My main issue is that they are so open about how much they care about their looks yet are so in denial (aka lie) about all the work they have done to maintain their looks. If you want to maintain your body, face, etc then go for it! But, own it and don't lie to your millions of fans and act like you're 100% natural."
How many Kardashian Jenner sisters have had plastic surgery?
Plastic surgery is something that has always been brought up in conversations about the Kardashians, though oftentimes they would deny that they went under the knife. So, the exact data on who has done what is not clear.
Kim Kardashian, Khloe Kardashian, and Kylie Jenner — as well as their mom, Kris Jenner — have all admitted to having fillers and botox. That said, Kim Kardashian once shared that she does not believe botox counts as plastic surgery. Kourtney Kardashian has also come clean about having breast augmentation but nothing more.
Many fans believe that the sisters have done a lot more to their bodies than they let on. There are speculations about Kim Kardashian having butt implants, Khloe Kardashian getting a nose job, and Kylie Jenner fixing her breasts.
Rumors about them getting liposuction to help weight loss exist as well. However, these procedures have all been denied by the Kardashians.
Meanwhile, Kendall Jenner seems to be the most "natural" of all the sisters. She has had her share of plastic surgery rumors as well, but she once told People: "As a model, why would I have my face reconstructed? It doesn't even make sense."