The One Word Queen Elizabeth Never Wants to Hear Anyone Say
Everyone has things that they like to hear and also things that offend them. It is common for some people to dislike negativity, and they don't ever utter words unless they are positive in nature. As we know, the members of the royal family are just like us in so many ways. Like all other families, they go out of their way to respect each other and the things that they believe in.
It is no secret that Queen Elizabeth enjoys having a good time, and can even be heard cracking a joke every now and then. However, we are well aware that there is a long list of things that her majesty disapproves of. Garlic is not to be used in any recipes at the palace since she is not a fan. No one is to wear wedge-heeled shoes or dark nail polish in her presence. As far as what to say, there is a word that the queen definitely disapproves of.
So, what is the one word that Queen Elizabeth never wants to hear anyone say?
Queen Elizabeth has been on the throne for over six decades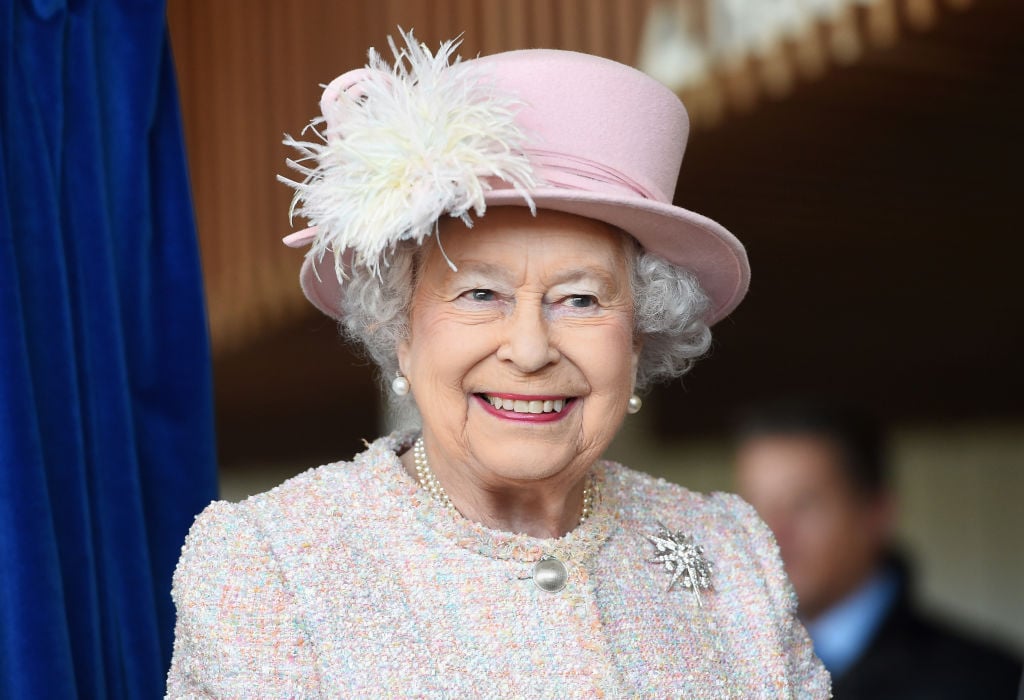 Queen Elizabeth is currently the longest-reigning British monarch to date. She has been on the throne since February 6, 1952 — that's an impressive 67 years. In that time, she has done countless amazing things for the members of the public and has accomplished more than most people can ever imagine. According to Historyplex, she made a visit to the United States in 1957, officially opening the nation's parliament. She supports all religions as well and has a huge fan base around the world.
What are Queen Elizabeth's relationships like with the rest of the royal family?
Apparently, the royals are one big, happy family, and Queen Elizabeth has excellent relationships with her children, grandchildren, and great-grandchildren. We have seen her alongside other royals during official appearances, such as Meghan Markle and Kate Middleton, and everyone always seems to be getting along. According to Good Housekeeping, Prince William once said in an interview about his grandmother that she is a very hard worker and does everything that she possibly can for the members of the public. But, behind closed doors, she always ensures that her family is "happy." What a wonderful grandmother the queen is.
Does Queen Elizabeth have rules for the family?
She certainly does. Just like the head of any family, the queen knows that she has to keep everyone in line. While we might think that living a royal life means that someone can do whatever they choose to, this couldn't be further from the truth.
Mentalfloss reports that wedge-heeled shoes and dark nail polish are just the tips of the iceberg. Women must always wear hats at formal engagements, the young boys in the family can never wear pants, and everyone is required to wear military uniforms at formal events — the list goes on and on. Let's add in the fact that senior royals must get the queen's permission to get married, and wedding gowns require her approval before the big day, and it is pretty safe to say that her majesty runs a pretty tight ship.
What is the one word Queen Elizabeth never wants to hear anyone say?
While some people never want to hear words that are vulgar or inappropriate, it turns out that Queen Elizabeth has banned a word that is neither. The one word, according to Yahoo! Style, that she never wants to hear anyone say is the word "abdication." The hardworking monarch may very well be 93 years old, but that doesn't mean that she has any intention of stepping down. Although she has cut back on her duties in recent years, we never expect Queen Elizabeth to abdicate the throne.