The Only Reason Prince Philip Reluctantly Attended Princess Eugenie's Wedding
Princess Eugenie married her long-time beau, Jack Brooksbank on Oct. 12, 2018, at St. George's Chapel, Windsor Castle. Though the wedding was a stunning affair and the entire royal family showed up to support the princess, it was the second royal wedding of 2018. Unfortunately, though Princess Eugenie and Brooksbank had been planning to marry for years, the happy couple were usurped by the whirlwind romance of Prince Harry and Duchess Meghan Markle. Also, though the princess seems well-liked enough, her mother, in particular, has brought more drama to the royal family than any person in the last twenty years.
Princess Eugenie's mother, Sarah "Fergie" Ferguson, Duchess of York's track record with the royal family is so fraught that many people were concerned that the princess' grandfather, Prince Philip, who has a long-standing feud with Fergie, would sit out his granddaughter's big day. Luckily, the prince decided he couldn't miss out on Princess Eugenie's wedding, and he went for one reason only.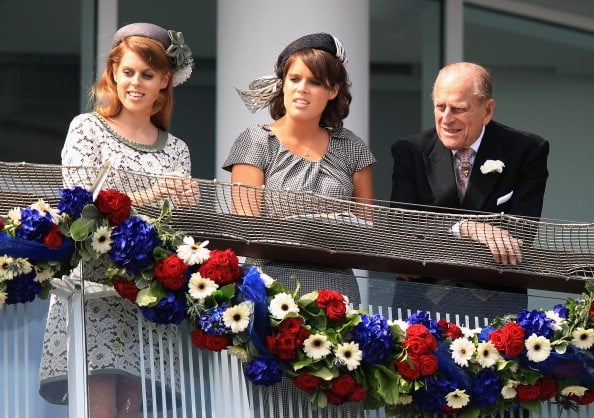 A long-seated hatred
Though Prince Philip and Fergie were once very close, their relationship crumbled in 1992. At the time, Fergie was married to Prince Andrew, Princess Eugenie's father, and the queen and Prince Philip's third child. Unfortunately, their marriage had been strained for some time. Over breakfast one morning, the Windsors discovered just how difficult their son's marriage was. The papers presented photographs of Fergie, topless with oil tycoon, John Bryan. Bryan was also sucking Fergie's toes in the pictures.
While the royal family was ashamed and humiliated, Prince Philip was irate. To this day, he absolutely loathes the Duchess of York. In fact, his hatred runs so deep that he cannot bear even to have her in his sight.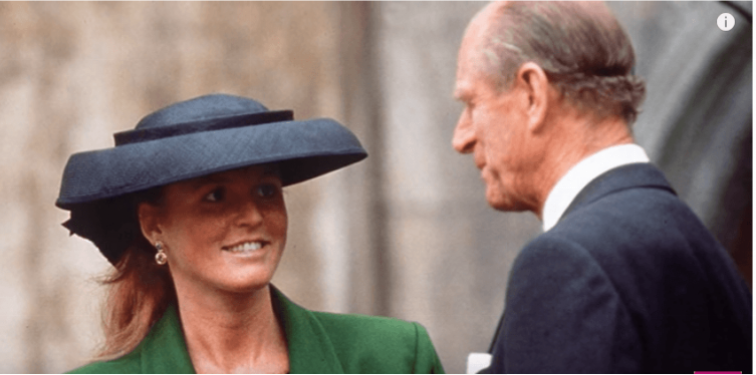 A change of heart
Luckily, at his wise age, Prince Philip was able to tuck his anger away for the sake of Princess Eugenie. Despite his recent hip replacement and his personal feelings, he could not bear to miss the princess' big day. After all, he "absolutely adores" his granddaughter. A royal insider revealed,
He can't stand up for very long, which makes church services hard work, and he can't stand Fergie, but he wants to see Eugenie married, and if he is fit enough to be there, he will be. He has agreed to pose in the wedding snaps alongside Fergie – which will be the first time they have been pictured together in 26 years. The duke loves his granddaughter and wants her big day to be just as special as those of her cousins. Her Majesty and the duke will be in the official photographs, just as they were in those of their other grandchildren, Peter and Zara Phillips, Prince William and Prince Harry.
We're just glad that Princess Eugenie's mother and grandfather were able to put aside their differences to make her day special. After all, the princess already had to deal with criticisms over the costs of her wedding, BBC refusing to air her nuptials, comparisons to Duchess Meghan Markle, and of course Markle and Prince Harry's royal baby announcement.
It's so sweet to see that the notoriously quick-tempted Duke of Edinburgh is just like every other grandad who can't say no to their granddaughters.