The Original Sabrina: What Is Melissa Joan Hart's Net Worth?
To some fans Sabrina the Teenage Witch will always be Melissa Joan Hart. The popular 90s sitcom revolves around the life of a 16-year-old Sabrina Spellman who just found out she's a witch. Sabrina struggles to balance her teenage life with her new world with the help of her aunts Hilda and Zelda, and her devilish cat, Salem.
The sitcom is being talked about again, thanks to the Netflix release of The Chilling Adventures of Sabrina. The Netflix original takes a much darker spin of the classic. Of the reboot, Hart told the Huffington Post, "It's pretty wild. It's so different. … I can see why the 'Charmed' girls might be upset. It's the exact same show, just different people. In this case, it's so different."
It's been over 15 years since Hart played Sabrina. Let's take a look at some of her achievements and what she has in the works.
'Clarissa Explains it All'
When Hart was just 15 years old, she landed the lead role on the Nickelodeon show Clarissa Explains it All. Clarissa is a young teenager who is dealing with, well, being a teenager. Episodes include Clarissa getting her driver's license, dealing with crushes, and being accused of shoplifting. The show lasted five seasons and was a fan favorite among viewers. It was the first Nickelodeon series to feature a female lead.
In March 2018, reports surfaced that a reboot of Clarissa was in the works. In this adaption, Hart returns as Clarissa, but this time as the mom. No new information has been released but fans are eager to see Hart return. If you have been wondering what Clarissa has been up to since the show ended in 1994, be sure to read Things I Can't Explain, a follow-up novel written by show creator, Mitchell Kriegman.
'Sabrina' made Hart a household name
Though Hart saw success with Clarissa Explains it All, her role in Sabrina brought her exposure to a larger audience. The ABC show premiered in 1996 in the networks prime TGIF spot. During the show's run, Hart made many appearances as the witch, playing the lead in Sabrina Down Under and Sabrina Goes to Rome. Hart also guest-starred on Boy Meets World and Clueless as Sabrina Spellman.  The sitcom ended in 2003 after seven seasons.
What has the actress been up to since 'Sabrina'?
Hart has been busy since the sitcom that made her famous. After Sabrina ended in 2003, the actress went on to do several Lifetime Channel movies and television guest appearances. In 2010, Hart joined fellow child star, Joey Lawrence in the Freeform series, Melissa and Joey. Hart played a politician who is forced to take care of her niece and nephew after her sister ends up in jail and her brother-in-law disappears. She hires a male nanny or as they call it a manny to help her out. The show ended in 2015 after four seasons.
In her personal life, Hart married actor Mark Wilkerson in 2003. The couple has three sons together, Mason, Braydon, and Tucker. Outside of acting, she owns a candy store, Sweetharts, in Sherman Oaks, California.
What's next for the actress and what is her net worth?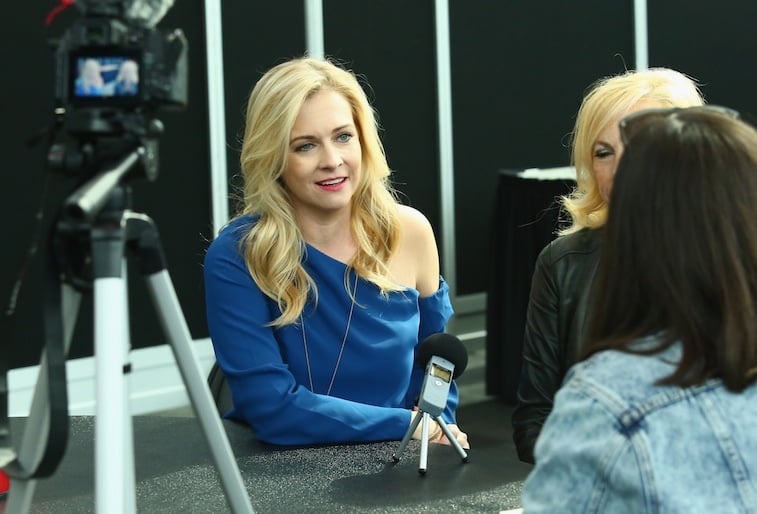 While fans wait for more news about the Clarissa reboot, they can catch Hart on the Netflix show, No Good Nick. Hart will play Liz, a hard-working mom. Liz and her husband Ed welcome a 13-year-old into their home, but quickly realize that she is a cunning con-artist.
According to Celebrity Net Worth, Hart has an estimated net worth of $14 million. In addition to her acting roles, Hart has earned her wealth from acting and producing, as well as her production company, Hartbreak Films.