The Oscar Buzz Around Ford v. Ferrari Proves Best Picture Goes to True Stories
The race to the Oscars heats up with the release of Ford v Ferrari this weekend, based on the real-life 1966 Le Mans race, which tests drivers' endurance via a 24-hour course.
Car designer Carroll Shelby (Matt Damon) and driver Ken Miles (Christian Bale) work together to challenge Ferrari with a revolutionary new car, with Ford being very much the underdog. 
Is Ford v. Ferrari itself an underdog in the Best Picture race? Possibly, although being based on a true story might give it a leg up, with the perception that true stories win Oscars more than fictional ones. But is that really true? Well, sort of.
'Some of this actually happened'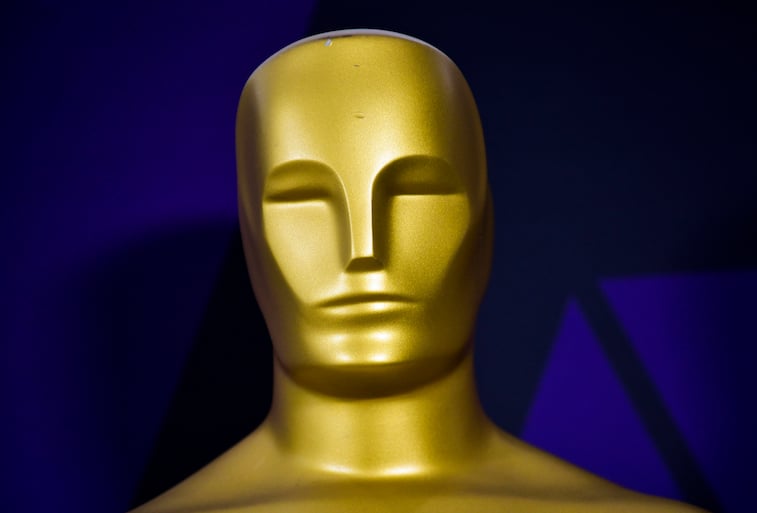 Consider the Best Picture winners of the last 10 years. This year's winner, Green Book, was based on a true story. The winner the year before that, The Shape of Water, was not. And over the last 10 years, the fact vs fiction race has been split right down the middle, with five apiece. 
So The Hurt Locker, The Artist, Birdman, Moonlight and The Shape of Water were mostly fictional work, while The King's Speech, Argo, 12 Years a Slave, Spotlight and Green Book were based on true stories. Five winners for fact, five winners for fiction.
Of course, the lines often blur. While based on the Iranian hostage crisis, Argo is not a documentary. The real-life US embassy employees did not escape Iran with Iranian authorities chasing their plane down the tarmac.
On the other side of the coin, The Artist is not based on any particular true story, but there were many stories of stars who found fame in silent movies and then found their time had passed once sound was added to the picture. 
Put another way, almost every "true story" has some element of fiction to it, and some made-up stories are based on fact. Many movies that are based on true stories make a point of saying so in the opening titles.
The movie American Hustle, itself a Best Picture nominee starring Bale, used the novel phrase "Some of this actually happened." That phrase could be applied equally to The Artist or 12 Years a Slave. 
What is 'Ford v Ferrari' about?
Whatever the actual math is on all 91 winners of the Best Picture prize, the very phrase "true story" gives off an air of historical import that lends a title prestige. And that cuts to the heart of Ford In this story. Ferrari had won the Le Mans race for six consecutive years. Even the name Ferrari sounds snazzier than Ford, which, fairly or not, sounds more ordinary. Ferrari conjures up images of Tom Selleck and Magnum PI. Ford could mean either Mustang or Focus.
Bale and Damon's characters work together to create the Ford GT 40, which has been called "America's Greatest Racer Ever." But before that, Ford faced an uphill battle. According to Motorbiscuit, "Telling Ford's small performance division to topple Ferrari in early 1963 was like calling a varsity pitcher up to the big leagues." That's the inherent drama in the story of the movie.
The film itself faced an uphill battle as well, according to director James Mangold. The film was made by 20th Century Fox, which was purchased by Disney this year. Disney has become infamous for its reliance on brands like Marvel, Star Wars, and well, itself.
"This was a scary proposition for the studio," director James Mangold said in The Detroit Free Press. "They took a big risk with an expensive film where there is no best-selling book, and there is no superhero."
What's the buzz on 'Ford v. Ferrari?'
The movie, which opens Nov. 15, has a sterling 91 percent rating on Rotten Tomatoes, with the critical consensus stating, "Ford v Ferrari delivers all the polished auto action audiences will expect — and balances it with enough gripping human drama to satisfy non-racing enthusiast."
On the Oscar prediction site GoldDerby, Ford v Ferrari ranks ninth out of 51 Best Picture contenders, which puts it on the bubble of being nominated. Academy rules allow for at least five and as many as 10 nominations. Outpacing it are movies like The Irishman, Once Upon a Time in Hollywood, Marriage Story, Parasite and Jojo Rabbit.
Ford v. Ferrari arguably represents the kind of traditional Oscar picture that 10 years ago or so might have been a heavier favorite. But in recent years, as the Academy has pushed for greater diversity among its members, less traditional choices are breaking through.
As an old Hollywood saying goes, however, "Nobody knows anything." Mangold did manage to get a superhero movie, Logan, a best screenplay nomination, a feat no other such movie has matched.