The Outspoken Princess With a Warning For Meghan Markle: Who is Marie-Chantal Miller?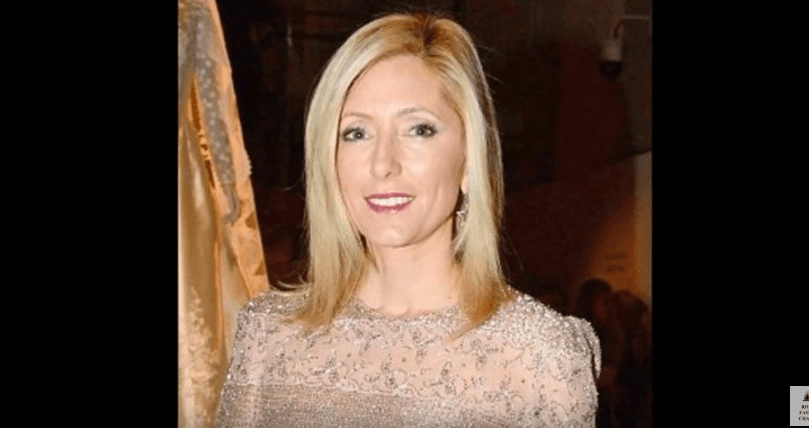 Princess Marie-Chantal of Greece made headlines in June 2018 after she issued a warning for Meghan Markle about what the Duchess of Sussex needs to stay away from and leave in her past.
Some people had never heard of the Crown Princess of Greece until she spoke to the French magazine, Paris Match, about Prince Harry's wife. Marie-Chantal, who like Markle married into the royal family, said that she believes the former Suits star needs to "move away from the world of celebrities, and Hollywood, to quietly join that of other stars: the Royal Family." She added that Markle is "lucky to have a modern and sensitive man at her side" to help her adjust to the royal lifestyle.
So, just who is this outspoken European royal? Here's everything we know about the princess.
She comes from a privileged background
Marie-Chantal Miller is the daughter of the American-born British billionaire Robert Miller.
He is the co-founder of DFS, the Hong Kong-based travel retailer of luxury products. He's known as the king of Duty-Free with an empire that has expanded and grown rapidly over the years with the support of LVMH.
The self-made billionaire has two other daughters as well, Pia and Alexander. Pia married oil heir Christopher Getty, and Alexandra wed Diane von Fürstenberg and Prince Egon von Fürstenberg's son, Prince Alexandre von Fürstenberg.
Marie-Chantal and her husband met the same way Markle and Harry did
During their post-engagement announcement, Prince Harry and Markle revealed that they were set up on a blind date by a mutual friend. The same can be said for Marie-Chantal and Prince Palvos of Greece.
The two were set up by New York investment banker Alecko Papamarkou. "It was love at first sight. I knew that he was the person I would marry," the princess told Vanity Fair. The pair tied the knot in 1995 and although Greece hasn't been a monarchy since the early '70s, their wedding was a royal affair.
They have five children together
Marie-Chantal and the prince are parents to five children.
The names of the royal couple's kids are Princess Maria-Olympia, Prince Constantine-Alexios, Prince Achileas-Andreas, Prince Odysseas-Kimon, and Prince Aristidis-Stavros.
The princess has some famous friends
The royal has some very famous friends especially those involved in the fashion world as she is close pals with Michael Kors, Mario Testino, and Valentino to name a few.
Her daughter runs in some pretty elite social circles as well and is friends with celebs like Paris Hilton, Nicky Hilton, and Poppy Delevingne.
Marie-Chantal runs her own company
Marie-Chantal is a businesswoman too. In fact, she runs her own company. She is the founder and Creative Director of a luxury childrenswear line that bears her name.
The website for her clothing label says, "Whilst pregnant with her third child in 2001, Princess Marie-Chantal of Greece founded our designer childrenswear brand, focusing on her love for classic and timeless designs. Known for years for her characteristic style choices, it is this passion that influences and guides each season's collections of luxury baby clothes and our designer kid's clothes."
Follow The Cheat Sheet on Facebook!