The PBS Drama 'Mrs. Wilson' Is Based on the Disturbing True Story of Ruth Wilson's Grandparents
What if you discovered that the man that you were married to wasn't who you thought he was? That's what happened to Alison Wilson, who discovered after her spy novelist husband Alexander Wilson died that he'd been leading a secret double life for decades. As she dug into his past, she was shocked by what she learned. Her story is brought to life in the PBS drama Mrs. Wilson.

Mrs. Wilson stars Alison Wilson's real-life granddaughter

Mrs. Wilson stars Ruth Wilson (The Affair, Luther), who plays her own grandmother in the three-episode miniseries. She was instrumental in bringing her family's complicated history to the screen.

"I would tell various people the story, and they all said to me, 'you've got to get this made,'" Wilson said.

The story begins in 1963, when Alec (Iain Glen), Alison's husband of 20 years, dies suddenly of a heart attack. As she's processing her loss, Alison gets another blow when a woman shows up on her doorstep claiming she's actually Alec's wife.
Things get even stranger when a friend of Alec's approaches Alison at the funeral and drops more hints about her husband's mysterious past. Alison works to uncover the truth about her husband while also striving to keep what she's discovered from her two grown sons, who loved their father.

Who was Alexander Wilson?

Alexander Wilson was a well-known spy novelist who was also a real-life MI6 agent. He married Alison McKelvie during World War II, after two met him while both were working for Britain's Secret Intelligence Service. They went on to have two children.

When they began their relationship, Alec told Alison that he was divorced from his first wife Gladys, but that turned out to be a lie. Worse, there were other women who also believed they were married to Alec, and who had had children with him. The real nature of these relationships — and other aspects of Alec's life — are a bit of a mystery. He was eventually fired from the intelligence service and declared bankruptcy, but it's not clear if that was part of his undercover identity or if he really did lose his job with the intelligence service. And there's the possibility that some of his other relationships were part of his career as a spy. Some of the records related to his MI6 work are still classified, so we might never know for sure.

"Every moment on this job you're having to remind yourself that truth is much stranger than fiction," said actress Keeley Hawes, who Dorothy, one of Alec's other wives. "If I'd been sent this script and it was fiction, I'd be thinking, 'You've gone a bit far now!' It's just extraordinary."

Some elements of Mrs. Wilson are fiction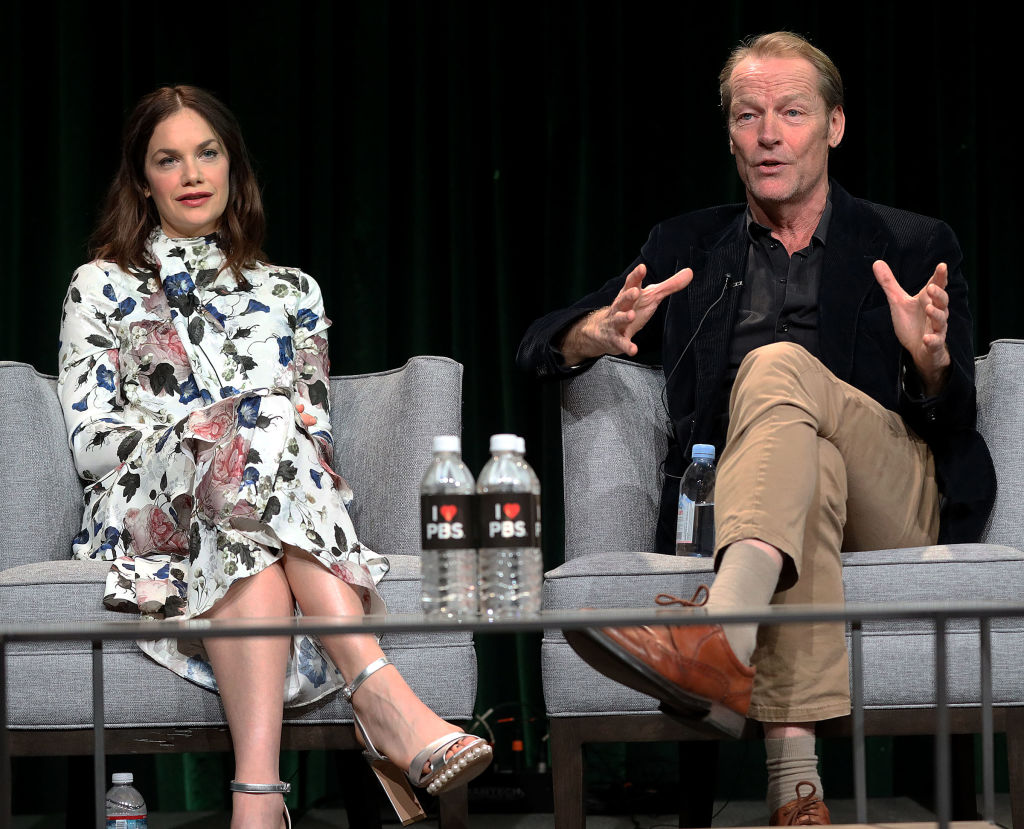 While Mrs. Wilson is based on a disturbing real-life story, some of what happens on screen is not completely true to life. For example, it appears that Alison, who later wrote a memoir about her experiences, only knew for sure about one of her husband's other wives, but in the miniseries, she aware of at least one other woman who had a relationship with her husband.

"It seems she only knew about one other wife," Wilson told The Guardian. "She may even have conflated two of them. She meets his first wife, Gladys, at the funeral and sees three kids there, though she had been told his ex had only had one child."

Wilson's grandmother, who died in 2005, was reluctant to talk about her husband, the actress told IndieWire. That makes uncovering the truth about her relationship and Alec and what she knew more challenging.

"We didn't, as a family, ever know about it, there were no photos of him, there was nothing, my dad never spoke of him. There were these secrets in the family that were always just present, but were never expressed or talked about. My granny didn't encourage conversation about it, and even once we had the memoir, none of us felt we could really ask her any questions about it."
The finale of Mrs. Wilson airs April 7 at 9/8c on PBS. The first two episodes are streaming on the PBS website.