The Perfect Movie For Robert Downey Jr. and Tom Holland Revealed: The Remake to Be Remembered
Robert Downey Jr. and Tom Holland are best known for portraying Tony Stark and Peter Parker in the MCU; yet, together, they boast the rights to the decade's most emotionally stirring on-screen father-son dynamic. Parker was Stark's protege. Stark was Parker's mentor — a safety net and a voice of reason.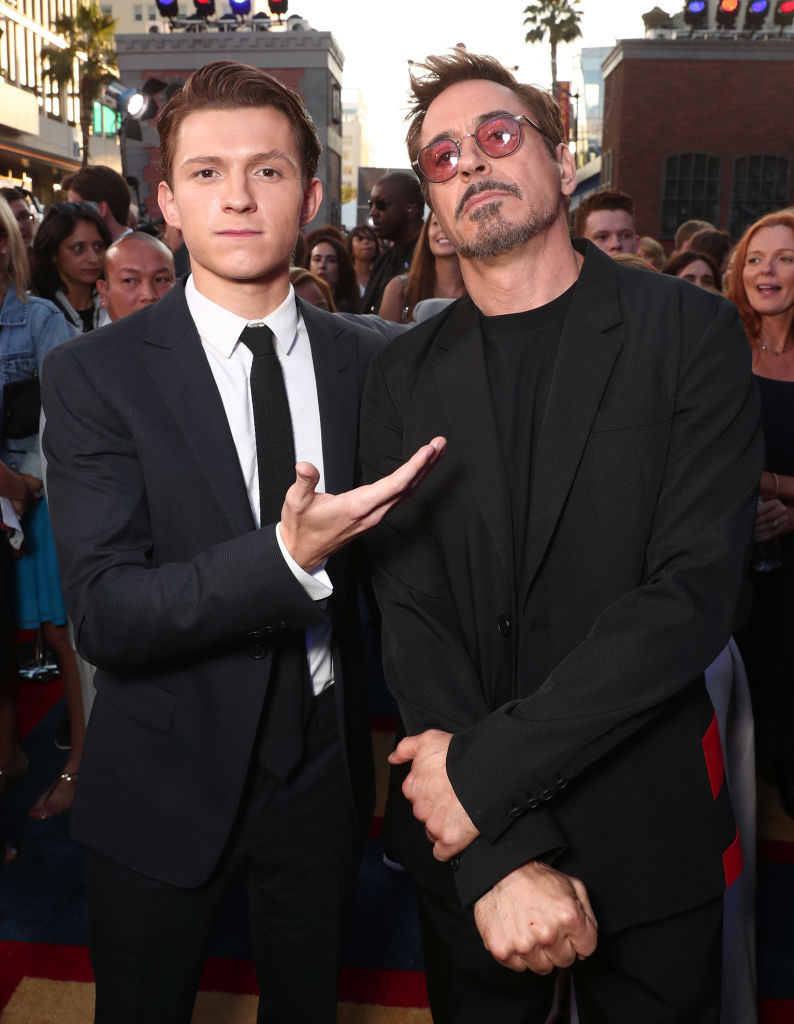 Watching Peter Parker fade into the ether, slipping from Tony's defeated grip in Endgame, pulled at all the heartstrings. The Avengers lost, and Tony felt responsible — responsible for a life lost, and a young one with great potential at that.  
In Endgame, the tables turned as Peter Parker watched Tony die; he watched his mentor complete his narrative arc— from selfish egotist to selfless savior — at the cost of his life. The MCU built the dynamic between these two with great attention to detail — humor, heart, sincerity, trust, and compassion at the core — thus, both goodbyes were hard-to-handle blows to the system. 
If any relationship in the MCU deserves to be replicated, it's the one between Holland's Parker and Downey's Tony. If any two actors deserve to play father and son again, it is Holland and Downey. And, while remake culture may be playing a part in destroying cinema, a Big Fish movie with these two as the leads deserves silver screen treatment. 
What is 'Big Fish' and why should Downey and Tom Holland star in it? 
Big Fish hit the silver screen over fifteen years ago, in 2003, starring Ewan McGregor and Albert Finney as Edward Bloom and Edward Bloom Sr., respectively. The story is one of a fractured father-son relationship that, though the father's impending death, finds its truth. 
When Edward Bloom Sr. grows ill, his son travels to be with him. The problem: the two have always had a difficult relationship, for Edward Sr. tells exaggerates stories about his life that seemingly lack any objective plausibility; as a result, young Edward sees his father as a liar — as someone he doesn't really know. 
While his father is on his deathbed, with not much time to pull all the pieces together, Edward Jr. decides to do some investigating. As he travels around looking for answers, he discovers his father's talent for story-telling; he begins to understand the man on a deeper level through his penchant for weaving beautiful narratives out of less fantastical truths. 
The movie became a Broadway musical in 2013; yet, unless Downey wants to whip out those singing chops heard on his album The Futurist, those behind this desired project would likely keep the song and dance out. However, Holland's dance background would work well in a musical rendition.
With or without the showtunes, Big Fish is one of the most heartfelt narratives of recent times and, after nearly 17 years, it wouldn't be too soon to remake the movie. And, RDJ and Tom Holland already boast the relationship this movie needs to soar. A Charlie's Angels remake is already on the horizon … again