'The Pioneer Woman' Ree Drummond Bravely Shared This Sad Family News on the Show
The Food Network has drawn in quite an audience over the years thanks to its quality TV shows and series favorites featuring fantastic chefs. And while Ree Drummond may not have been around for as long as Bobby Flay or Giada De Laurentiis, she's attained quite a following herself thanks to The Pioneer Woman. Ree shares her family recipes with her fans, but that's not why we keep coming back again and again. Fans also love hearing all about her life as an "accidental country girl" on her ranch in Oklahoma.
Ree could easily just share her recipes and leave her personal life out of her show, but she's chosen to tell her viewers everything — and that includes the good and the bad. Here's the sad family news she chose to tell us about, and why.
Ree's mother-in-law, Nan, died in May 2018
Ree loves sharing all of the fun news of what's happening with life on the ranch, and fans love hearing all about her family of four and her cowboy husband, Ladd, too. But we never imagined she would be sharing news of a death in the family. Ree explained on her blog, The Pioneer Woman, that her mother-in-law, Nan, died last May when she just started filming another block of the Food Network program. "Without going into too much detail, we had just found out around Mother's Day that her situation was terminal and nothing more could be done," she wrote. She then added that her family thought they would at least get a few more months with Nan — but sadly, it turned out to be only a matter of weeks until her mother-in-law's passing.
While Ree could have stopped filming, she and Ladd decided it was best to continue on with the filming block that was already established. And she mentioned Nan's death was a blow to everyone on set, too, as they all were familiar with her through meals and celebrations with the Drummond family.
She documented the sad event on The Pioneer Woman to be candid with her viewers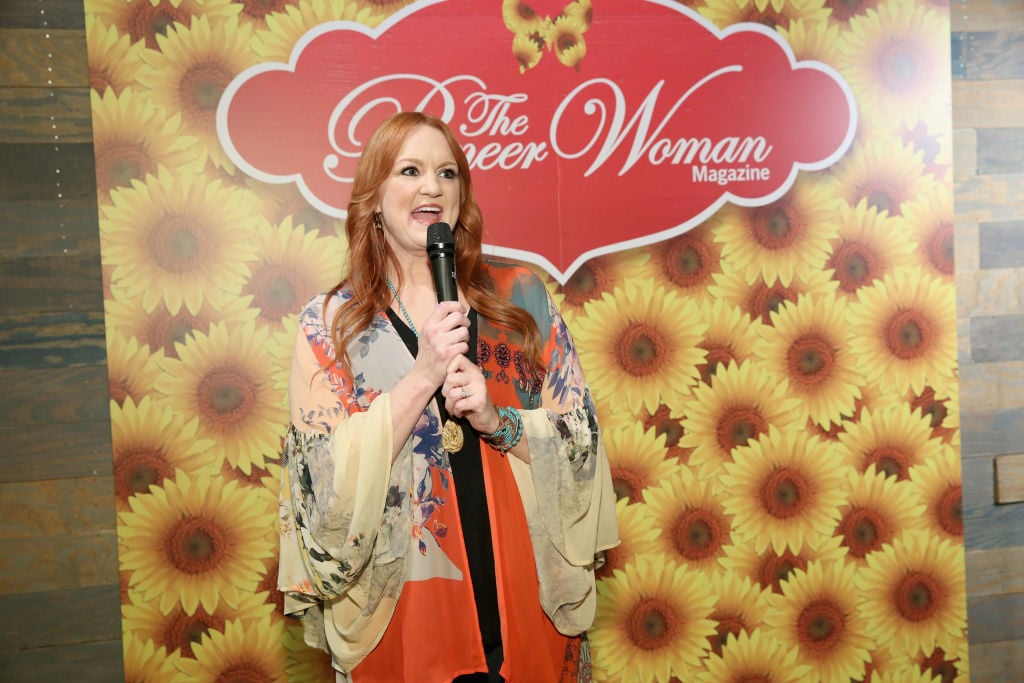 Ree had a decision to make: The Pioneer Woman could either not mention Nan's passing on the show, or she could get real with her viewers and dedicate an episode to the sad event. She chose the latter and explained as much on her blog. "Ladd and I thought about it and said, "Look, we can either completely pretend this didn't happen on the show and just not acknowledge it at all, or we can show what's really going on,'" she said. And since her viewers are used to hearing all about life on the ranch, it felt inauthentic to her to leave such a pivotal moment out of show.
"Folks who've watched our show through the years have gotten to know Nan, too. So we decided to devote an episode to one of the days just after Grammie died," Ree wrote. "We were all working at the cemetery, and we have a family lunch together. It's sad, but it's real. And we all held ourselves together pretty well."
Fans love how open and honest Ree is, which is part of the reason she has such strong viewership
Ree took a chance by being so vulnerable on the show, but fans love how real she is and thus continue following her blog and watching her Food Network program. Not only that, but the star also has a strong following on Instagram — and she posted about Nan's passing there as well. "Our family celebrated Nan yesterday—with family, friends, good food, and more cowboy hats that I've ever seen in one location. She lived a good life and fought the good fight," she captioned the post with old photos of Nan.
Fans immediately showed their support in the comments. "Beautiful tribute to this beautiful lady! I cried through the whole show. My heart goes out to each of you!!!" one fan added. And another said, "Thank you for sharing such an intimate time with all your many followers, makes me feel like I'm a friend of the family. You're family is such a beautiful roll model for America. Such integrity!"
Check out The Cheat Sheet on Facebook!