'The Pioneer Woman' Ree Drummond Says Ladd's Love Language Is Acts of Service
The Pioneer Woman Star Ree Drummond isn't shy when it comes to expressing how much she loves her husband, Ladd Drummond (also known as Marlboro Man). Here's what she revealed about Ladd's love language.
How Ladd Drummond got the nickname 'Marlboro Man'
One thing you'll likely notice if you follow Drummond on social media or if you watch her show is that she often refers to her husband as Marlboro Man. How did Ladd get his nickname? In the winter 2018 issue of The Pioneer Woman magazine, Drummond revealed the answer. She says one reason for the nickname was so she could conceal his identity when she first started her blog. There was also one other funny reason. Here's what Drummond said about the origin of Ladd's nickname:
Years ago, when my best friend Hyacinth had her third child, I threw a baby shower for her and invited a bunch of people who had never been to my house. Ladd was on the porch and as guests were arriving, I heard one of them, Carla Brown, say, "My gosh, who is that Marlboro Man sitting on the porch?" When I started my blog back in 2006, I thought you should never reveal your real name on the Internet, so I just referred to Ladd as Marlboro Man!
Ree Drummond listed everything Ladd does for her
Drummond often bursts with pride whenever the topic turns to Ladd. On The Pioneer Woman blog, she took some time to list everything her husband does for her. Drummond says Ladd works cattle, takes their sons to football practice, and he drives her places if he thinks it will help her. The "accidental country girl" says Ladd even offers help before she knows she needs it.  
Ree Drummond says Ladd's love language is acts of service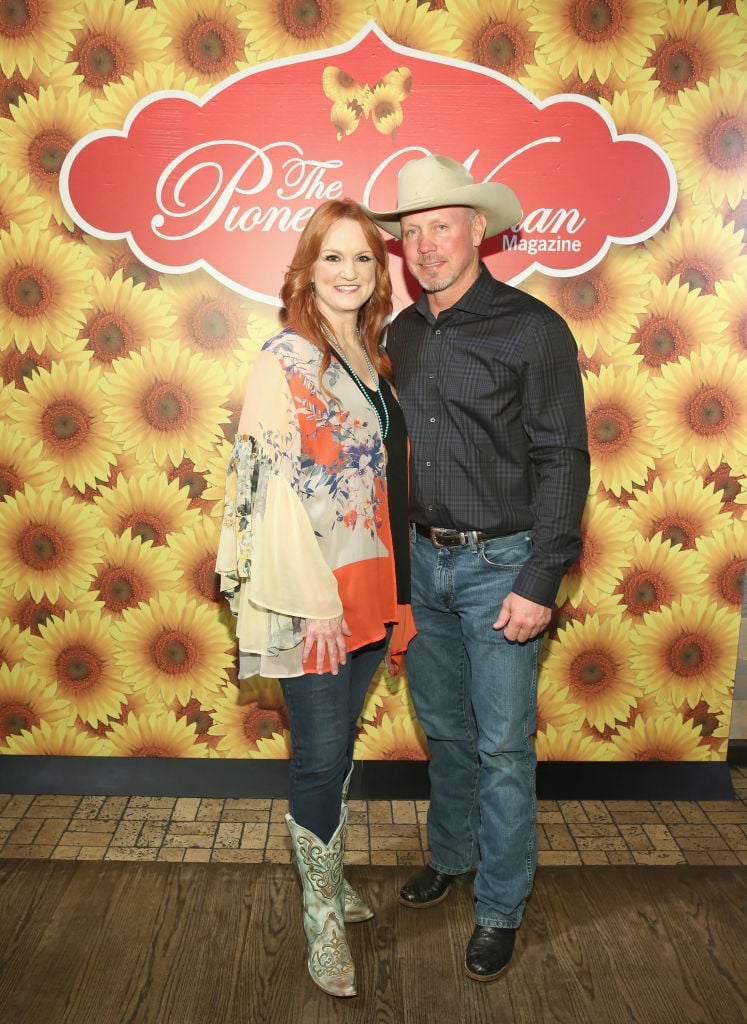 Drummond asks her readers how Ladd is able to do everything he does for her. She came to the conclusion that he's able to give so much of his time and energy to her because his love langue is acts of service. Here's what she posted on The Pioneer Woman blog:
After 20-plus years of marriage, I have seen (lately more than ever) that Marlboro Man's love language is most definitely Acts of Service. Do you know about the five love languages? I haven't read the book, but I know what the five languages are just from hearing about them here and there. And I know that helping, assisting, anticipating need—aka, Acts of Service—that's how Marlboro Man shows his love to me.
Drummond is referring to the popular book by Gary Chapman titled The 5 Love Languages. On her blog, she marvels at how much of a helper Ladd is, especially since he spends a lot of his time running the Drummond ranch:
But gosh, is that guy a helper. Which is particularly notable given how busy he is with running the ranch. He would do anything I asked him to do. Well, within reason. He wouldn't drink wine or eat an anchovy, for example. But again, most of the time I don't even have to ask.

Maybe when a couple has been together 20-plus years, their souls are just connected in a mystical sense. Or maybe if I'm getting ready to enter a danger zone of being too busy or pooped or whatever other danger zone I might get into, I emit some kind of alarm pheromone that he is programmed to pick up on since we've been together so long and our biology is linked.
Read more: The Moment 'The Pioneer Woman' Ree Drummond Decided to Take a Step Back and Do Less
Follow Sheiresa @SheiresaNgo