'The Pioneer Woman': Ree Drummond Lends Her Support for Online Learning During the Coronavirus Crisis
As a home-schooling mom, The Pioneer Woman Ree Drummond knows what it takes to get kids to learn from home and to take it as seriously as schooling in a public building.
Now, during our recent coronavirus crisis that finds so many of us sequestered at home with bored children needing instruction, Drummond is doing her part to support teachers and parents doing online teaching.
Drummond homeschools her children
The mother of four has been homeschooling her own children for almost twenty years. What began as a practical venture to avoid having her oldest child, at the age of five, endure a two-hour daily commute to school became a whole family/team effort.
The Food Network star explained on her blog in the essay, Why I Homeschool, and What My Approach Is, why she and her husband, Ladd, chose the homeschooling way.
"I realize more and more advantages to this unnatural way of life," she wrote. "The flexibility is perfect for our ranching lifestyle, allowing the kids the opportunity to work with [her husband]Marlboro Man during busy times. . ."
"Though I frequently want to send them all on a month-long picnic in our north pasture, I do sense a real connectedness that has formed in our household over the past few years. There's a sense that we're a team, that we're all in this together, and that any learning that needs to be done around here is a group effort."
In her trademark tongue-in-cheek, sort of, style, the celebrated home cook concluded by saying, "Lots of people support our decision to homeschool. Some are quietly guarded. Others think we're mentally ill. I vacillate between all three myself."
Her 'Charlie the Ranch Dog' children's book series
Drummond began her Charlie the Ranch Dog children's book series in 2011 and followed the original up with Charlie and the Christmas Kitty, Where's the Bacon?, and more.
Kate Jackson, former senior v-p, editor-in-chief, and associate publisher at HarperCollins Children's Books, and a big fan of Drummond's blog, shared with Publishers Weekly in 2011 about how the idea for the series came about.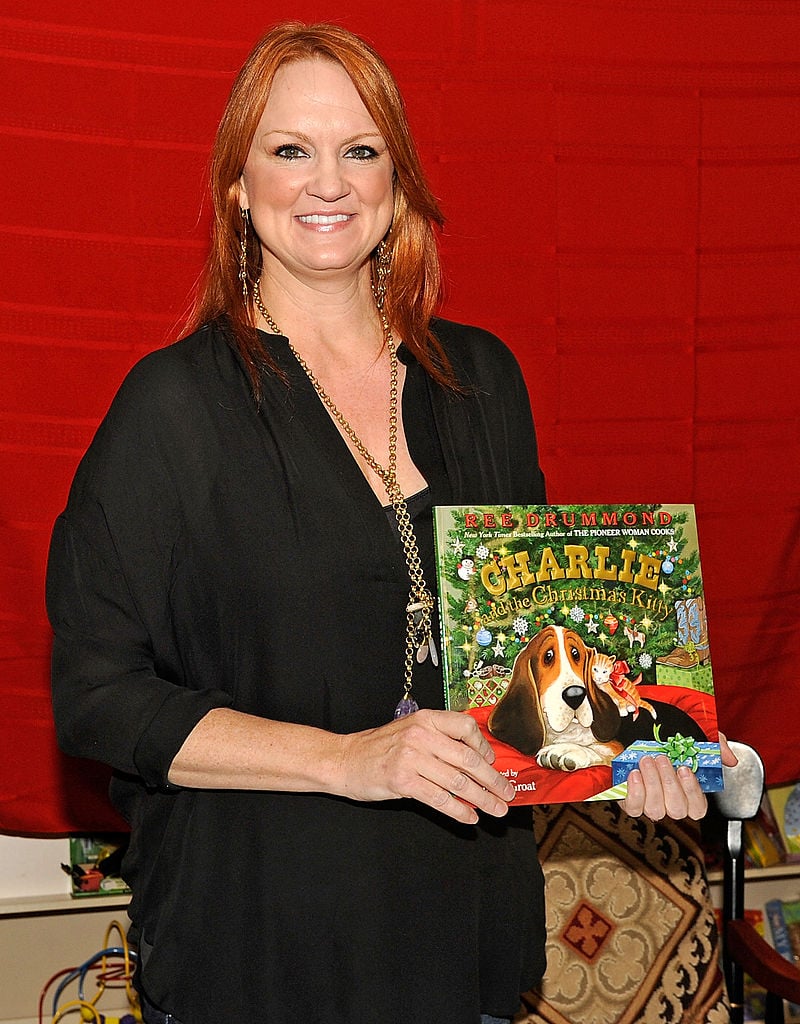 "I quickly got pulled into Ree's blog, for her fantastic recipes and photographs, but also for her spirited, irreverent writing. At the same time, I got pulled into her life on the ranch, and did what every editor does: I started thinking, 'Where's the children's book here?' "
Drummond herself explained how she would "voice" Charlie's personality on paper.
"His voice was very easy to come by, since I often put words into his mouth on my blog," she said. "I know Charlie so well. He is so much a part of our ranch and our kids' lives that I had a million scenes from his life that I could draw from. He is so flawed that he is relatable for children and adults. He can be very entertaining."
Though Charlie died in 2017, he lives on in his self-titled book series.
A fan on Twitter reached out to Drummond for online teaching help
On Twitter, this week one of Drummond's fans called on the Pioneer Woman for help. The tweeter, a teacher, posted a message asking her for permission regarding her Charlie the Ranch Dog series.
"Hey @thepioneerwoman! I am a teacher at an elementary school shut down by #coronavirus. I am trying to stay connected with my students by sharing videos of myself reading books aloud. I would love to read Charlie the Ranch Dog. May I have your permission? Thanks!"
The homeschooling pro was more than happy to assist for this cause.
Drummond replied, "Of course you can! Such a great idea. I'd love to send a copy to each student to read at home if we can figure out a place to send them. Email me at ree@thepioneerwoman.com"
Her Twitter fans were impressed with her generosity, sending messages along the lines of "Love you Ree…..you have a heart of GOLD."
Read more: 'The Pioneer Woman' Ree Drummond's 1 Must-Have Kitchen Essential