Fans Are in Love with 'The Pioneer Woman' Ree Drummond's Magazine Cover
The Pioneer Woman star Ree Drummond recently posted a photo of the cover of the Fall issue of The Pioneer Woman magazine. Her Instagram followers had a lot to say about the cover. Here's what Drummond's followers had to say.
Ree Drummond shared the latest cover of her magazine on Instagram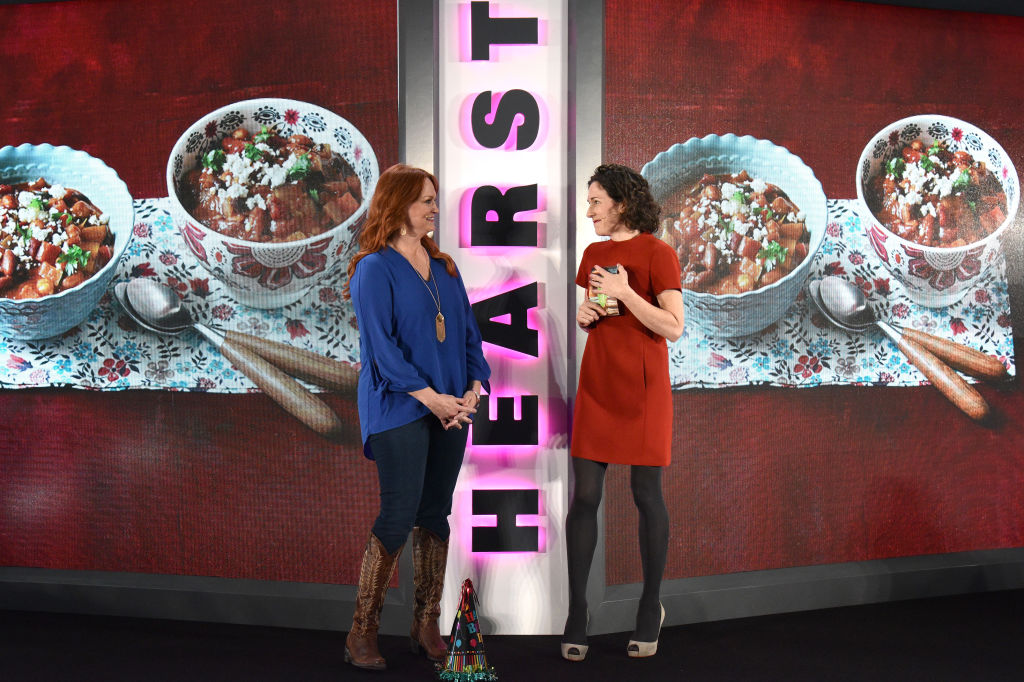 Drummond was excited to reveal the cover of the Fall 2019 issue of The Pioneer Woman magazine. It is a photo of her and her husband, Ladd Drummond. In the picture, Ladd is holding a bouquet of flowers and smiling sweetly at his wife. She included a simple caption that said "Cover bae." Drummond's fans were excited, and immediately posted messages. One fan said the Food Network star made her day:
Ree, you make my day, every day! There is something magical about you, your appearance and your voice, that I find so soothing. You've carried me through many years/ moments of sadness. Thank you for being you, for having such a wonderful family and for your show. It's my #1 show for sure. You guys are truly admirable. I absolutely adore you all. By the way, the magazine cover is too sweet and simply perfect!
Other fans commented on how in love Ree and Ladd Drummond look
Other fans left sweet messages, complimenting Ree and Ladd's relationship. "Such a lovely couple! Loved reading your love story a few years ago. You're a very gifted writer. You should definitely explore writing some more books. I know you're not already too busy with filming a cooking show, creating merchandise and running a retail business, among numerous other things!" said one follower.
Another follower said she can see how much Ree and Ladd love each other. "You both have so much love and adoration for each other. Amazing to watch." Someone else said Ree and Ladd remind her of the relationship she has with her husband. "Total cuteness! You two remind me of my husband and I. Still gooey, and gushy about each other 26+ years later. Mighty blessed we are!"
For some fans, Ree Drummond's Pioneer Woman cover evoked feelings of sadness
Some of Drummond's fans said they were sad when they saw the magazine cover because it reminded them of a spouse they lost. Although many viewers are happy for Drummond, the cover was a reminder of a loved one they no longer have. "My husband passed away. Miss him so much I miss his blue eyes and sweet laugh," said one fan.
Read more: The Sweet Reason 'The Pioneer Woman' Ree Drummond's Husband Loves Working on the Ranch
Check out Showbiz Cheat Sheet on Facebook!