'The Pioneer Woman' Ree Drummond: The Pecan Pie Recipe She Makes Every Thanksgiving and Her Unique Holiday Tradition
If you're looking for some Thanksgiving meal planning inspiration, look no further than The Pioneer Woman, Ree Drummond, who has a favorite pie recipe that she makes for the holiday every year. Drummond's pecan pie recipe is easy to make and the results are beautiful and delicious, so it's no surprise that it graces her Thanksgiving table every year.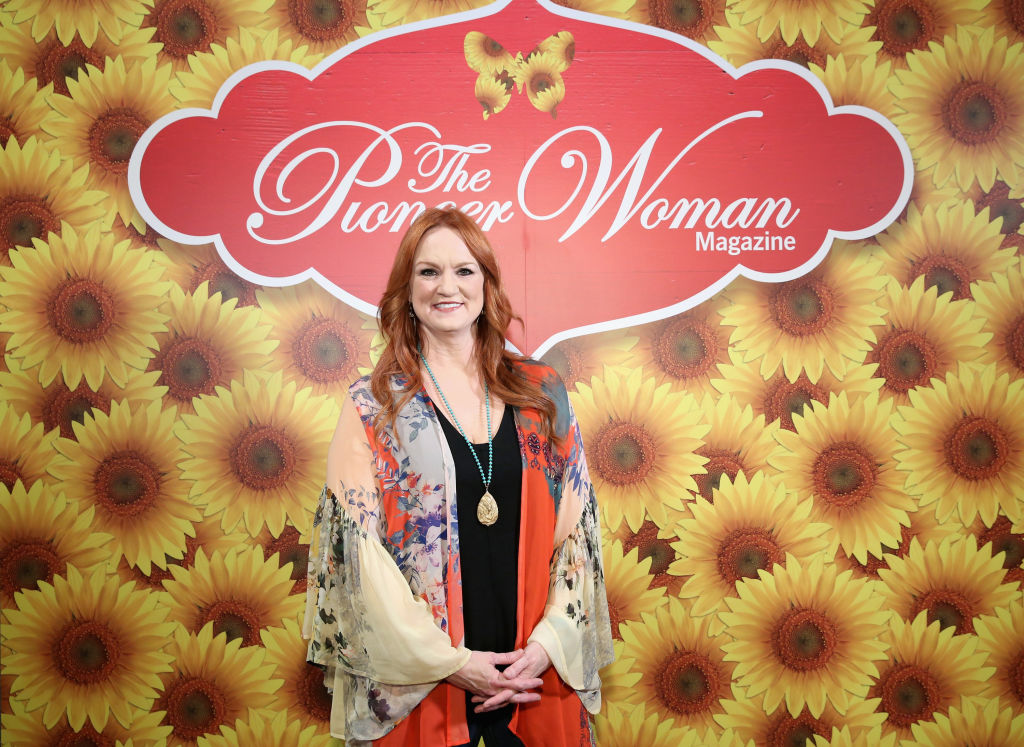 Ree Drummond's pecan pie recipe is a Thanksgiving must
Drummond has an amazing arsenal of recipes that she's shared with the world on her Food Network show The Pioneer Woman, but there's one pie recipe she makes every year for Thanksgiving.
PopSugar Food chatted with Drummond and found that her pecan pie recipe is a must, though the famed cooking personality didn't always rank the pie as a favorite.
She admitted in a 2008 blog post containing the recipe: "I used to be scared of Pecan Pie when I was a little girl. Seriously. It was in the long list of dishes and ingredients that I truly thought would kill me if I tasted them. Peas were on the list, too. Sloppy Joes scared me to death. If I saw pizza, I'd scream. And Miracle Whip, bananas, and tea gave me nightmares."
Though she admits that "Miracle Whip, bananas and tea still give me nightmares," she discovered that pecan pie wasn't anything to fear. She noted: "I'll be forever thankful that Pecan Pie has been successfully marked off the list. I began tasting it at Thanksgiving dinner about ten years ago — that would have been right around the time I was experiencing some violent surge in pregnancy or lactation hormones, so my appetite probably demanded it — and slowly but surely, it's skyrocketed to the very top of my all-time favorite pies on this earth."
Drummond asked, "Do you love Pecan Pie as much as I? Do your eyes roll back into your head when you taste the sweet, custardy, sugary — almost caramely — goodness? Or are you among the unfortunate humans who has never tried Pecan Pie? I know you're out there, and if you're listening, please, please listen to me: make it this Thanksgiving. Give it a try. It's simple. It's hearty. It's basic. And it's just so good."
The Pioneer Woman's pecan pie recipe is simple
The secret to Drummond's pecan pie recipe is that she finely chops the pecans, which she notes in a 2010 blog post "could be considered a sacrilege to those who love the appearance of toasted pecan halves all over the top."
She explains the reason behind this method, sharing that bigger pecans mess with the perfect slice. She noted: "When you cut into the pie, it's hard to get nice, even, neat pieces because the big, bulky pecan halves get pushed into the perfect filling. Not that neatness is a priority when trying to dive into a piece of pie, but I've found that chopping the pecans makes such a difference and results in a nice, crunchy pie with flavor that'll rock your world."
Drummond uses a homemade pie crust and fills it with a classic mix of butter, brown sugar, white sugar, corn syrup, butter, eggs, and vanilla. It's easy to assemble: after making the pie crust, pour the chopped pecans in the bottom of the unbaked pie shell, then pour the filling mixture over the top. The pie bakes at 350º for 50 minutes, though Drummond notes in the recipe that baking times vary and for some it can take 75 minutes.
Drummond also notes that the pie should cool completely before slicing as it's best when completely set.
The Pioneer Woman shares her Thanksgiving traditions
Drummond's family is not unlike many others at Thanksgiving, as she shared, "we go around the table one by one and actually name one thing we're thankful for from the year before."
One of her more unique traditions, however, comes when she's preparing food for the holiday, as Drummond noted: "One tradition I have is watching The Godfather as I cook, the day before. The Godfather is always on AFC. I like to have that on in the kitchen."