'The Pioneer Woman' Ree Drummond Said This Is the Real Reason Her Daughter Got Engaged
Appearing on Today this week, Food Network star Ree Drummond is always a welcome guest on the morning show.
As expected, the Oklahoma resident came bearing amazing recipes and the truly absorbing stories of her home life with her husband Ladd and their four children.
And with her daughter Alex's recent engagement, the celebrity chef provided some insight into what may have been the catalyst for her daughter's fiancé to pop the question.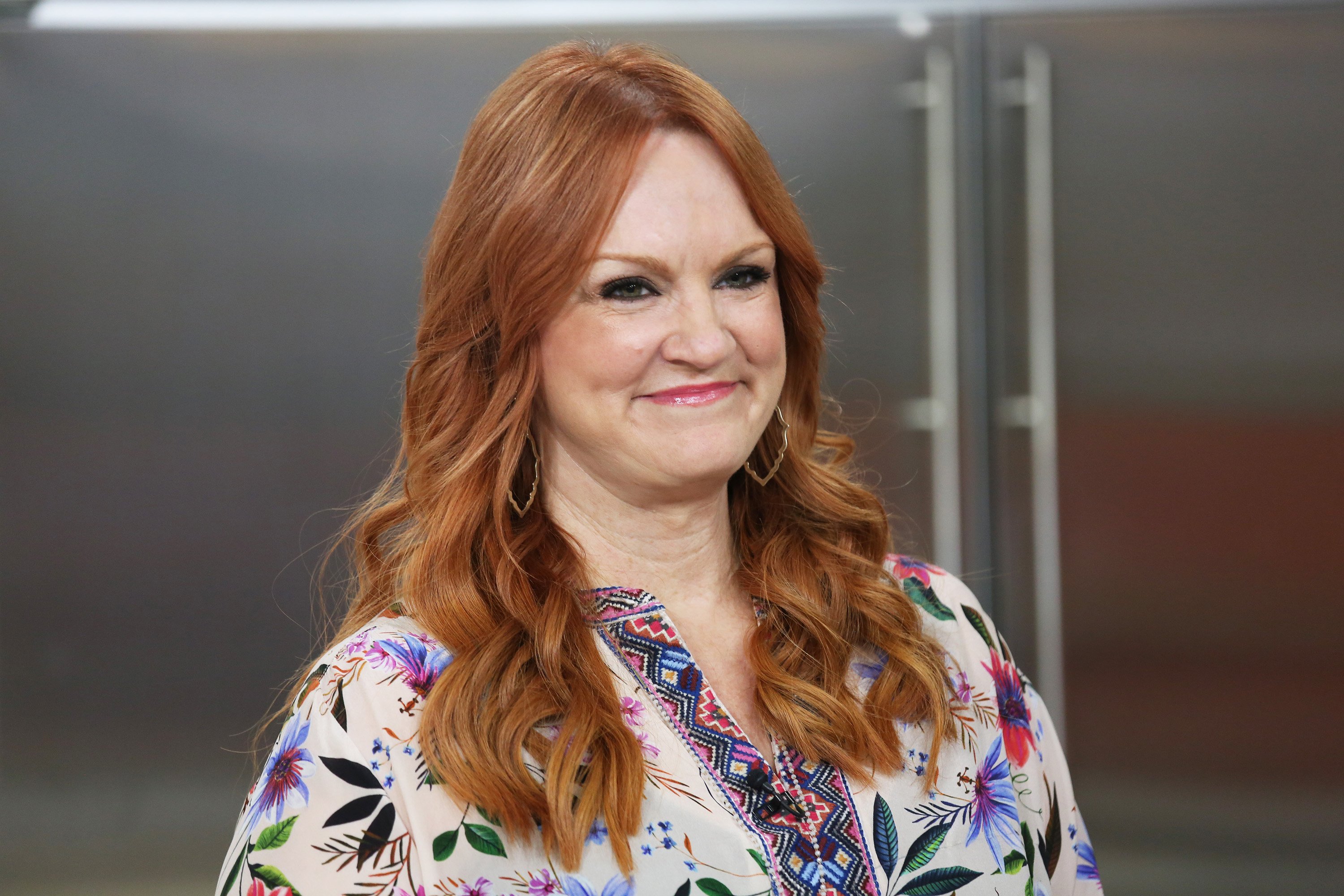 Ree Drummond appeared on 'Today' this week
The television personality made an appearance on Today this week from her Oklahoma ranch to chat about the publication of her new book, Frontier Follies: Adventures in Marriage and Motherhood in the Middle of Nowhere.
The book, which just published this week reveals according to the dust jacket, the "real goings-on in the Drummond house and around the ranch."
An enormous revelation in the book, which Drummond discussed with the morning show's hosts Savannah Guthrie and Hoda Kotb, is a new member of the Drummond family.
"Well, Jamar is my foster son," Drummond told Kotb. "He's been living with us for over a year and a half. As I write in the book, my husband and I never set out to become foster parents but Jamar's circumstances kind of presented themselves and he's just a full-on member of our family."
Until now, Drummond was not able to publicly talk about her foster son because of "rules and regulations with the state agency," as well as for his own privacy.
"We love him," the mother of now five, stated.
Her daughter's recent engagement
It's definitely not a hum-drum life on the Drummond ranch. In addition to a new son, the domestic queen recently also announced that her daughter Alex became engaged this summer to her boyfriend Mauricio Scott.
The two met at Texas A&M University, during their freshman year at the university. 
RELATED: Which Lifestyle Goddess Has a Higher Net Worth: Joanna Gaines or 'Pioneer Woman' Ree Drummond?
Alex has already found her dream wedding dress, which Ree wrote about on her online blog. She shared that one of her favorite parts of helping her daughter choose her gown was having Mauricio's mother along to help as well.
"What made the shopping experience extra special is that Maurico's mom Martha came along and joined us on the shopping trip," Ree wrote. "She just has her two boys, so Alex knew she would enjoy the wedding dress process. Martha is a gorgeous, kind person, and it's been so wonderful getting to know her. We have fun together!"
Drummond jokingly said she thinks this is why her daughter's fiancé proposed
The conversation with Today's hosts got around to her future son-in-law while Drummond was cooking up sandwiches.
"I have to say, in the book, I say it's the best sandwich during quarantine," she said of the beef she was prepping. "During quarantine, I had all of these bodies in my house for a while, when it first started unfolding."
She explained that between "my two older daughters, one of my daughter's boyfriends, Jamar, my two sons, my husband," she had to find a way to feed everyone adequately. And the best way, she discovered, was with the sandwich she calls "the best sandwich I've ever made," her Drip Beef Sandwiches with Caramelized Onions and Provolone.
Drummond then explained how the sandwich, in her estimate, led the way to marriage for her daughter.
"During the last few months, another development that happened in our family is that my daughter Alex's boyfriend proposed to her. And I think it's because of this sandwich," the red-haired chef said as Guthrie and Kotb laughed.
"I mean, she's a wonderful person, but…Mauricio, my future son-in-law specifically said, 'This is the best sandwich I have ever eaten.'"
Who knew love and marriage could start off with beef and provolone cheese?