5 Things You Didn't Know About 'The Pioneer Woman' Ree Drummond
How much do you know about The Pioneer Woman star Ree Drummond? Here are five things you might not have known about the Food Network star.
1. Ree almost cut off her thumb during a taping of The Pioneer Woman
Although Ree tries to be careful, she almost had an accident during the taping of The Pioneer Woman. In Ree Drummond's blog she revealed she almost cut off her thumb during an episode. Unfortunately, a miscalculation with a knife caused her to cut her hand, resulting in a lot of bleeding. "Basically, my primary goal is attempting to become more and more comfortable in front of the camera while also remembering not to cut off my thumb. In Show 2, I almost failed at this. I bled. I bled much," she wrote on her blog.
2. Ree Drummond's sister-in-law owns a bed and breakfast in Pawhuska, Oklahoma
The bed and breakfast is called The Oilman's Daughter and is located just a few blocks away from The Mercantile. The Pioneer Woman Mercantile Instagram account recently posted an announcement about the newest Drummond bed and breakfast:
There are some really great B&B's in Pawhuska, and we want to share the newest one! Oilman's Daughter was recently renovated by two sisters (one of whom happens to be Ree's sister-in-law). The two sisters spent their childhood visiting their grandparents, who lived in Pawhuska. They both live in cities now but have been gravitating back to Pawhuska more and more to feel closer to the place that was once so much a part of their lives.
3. Ree snuck a cat onto an airplane
You've heard of snakes on plane, but what about cats? In an Instagram post, Ree confessed to her fans that she once snuck a cat onto an airplane. She started her confession by saying she had a dream that she snuck a cat onto a plane, but then she revealed this also happened to her in real life. Here's what Ree posted:
I dreamed last night that I sneaked a cat onto a plane. This came from a real experience: I actually did this in ninth grade. My mom was really mad. True story. (I needed a caption to go with this selfie, so I just wrote the first thing that popped in my head. I don't know why I dreamed this so many years later.) Maybe I'll share the cat/plane story in detail sometime. Maybe not. (His name was Tiger. He thought it was fun!)
4. There are some words Ree Drummond banned from The Pioneer Woman show
Although Ree is comfortable sharing her life with her viewers each week, there are some things she refuses to say. The Food Network star told Delish she bans herself from saying certain phrases because as a viewer of the Food Network she used to get irritated when she heard chefs say the same things repeatedly. She noticed the hosts weren't aware they kept repeating themselves. She vowed not to make the same mistake. "I actually watched Food Network back when I was having babies, back in the late '90s. Every now and then, you pick up on a repetitive phrase, and you wonder, 'Why don't they hear themselves saying that?' Now, I have a book of repetitive phrases. I have banned phrases for myself," she said.
5. Ree Drummond has another blog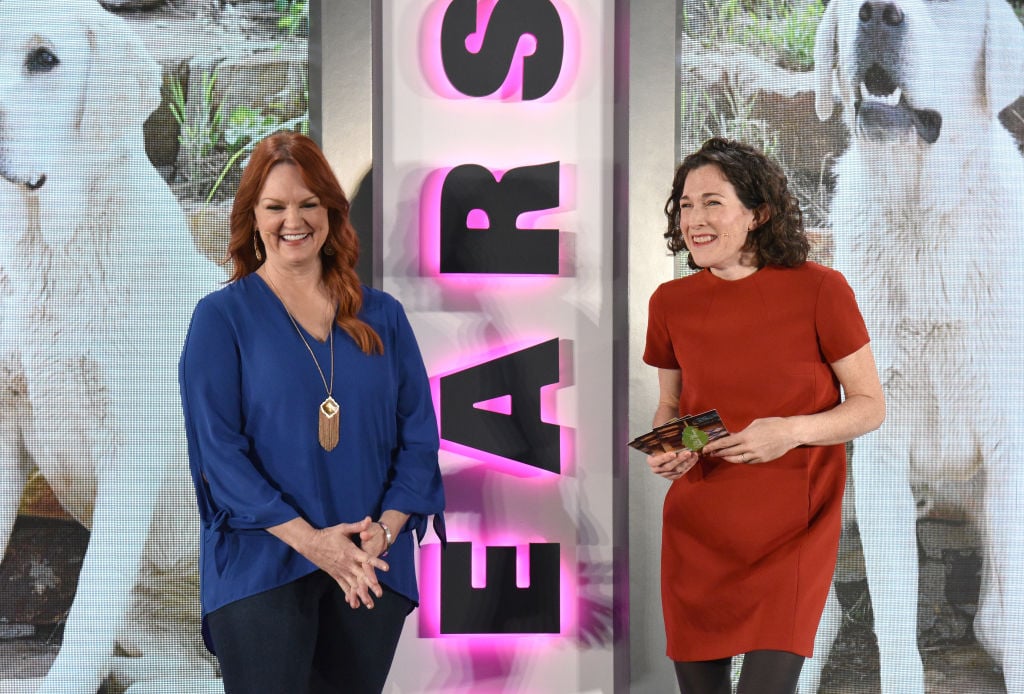 If you love The Pioneer Woman blog, you'll likely become a fan of Ree Drummond's second blog, Tasty Kitchen. The website offers her audience a place where they can share their recipes. There are many recipe categories, including appetizers, breads, breakfast, sides, soup, and dessert. There's also a recipe section just for people with special dietary needs. The Tasty Kitchen site also has its own blog and cooking community section where visitors can gather and share cooking tips.
Read more: All the Ways Pioneer Woman Ree Drummond Makes Her Money
Check out The Cheat Sheet on Facebook!