'The Pioneer Woman' Ree Drummond Posted a Hilariously Relatable Tweet
Part of the reason The Pioneer Woman star Ree Drummond is so popular is because some people find her relatable. The Food Network cook makes meals that most home cooks can prepare. She also appeals to so many people because she is a wife and mother who is trying to raise a happy, healthy family, like many of her viewers. Drummond often posts about her daily life on social media. One of her Twitter posts was quite funny because it was so relatable. Here's the hilarious thought she shared with her fans.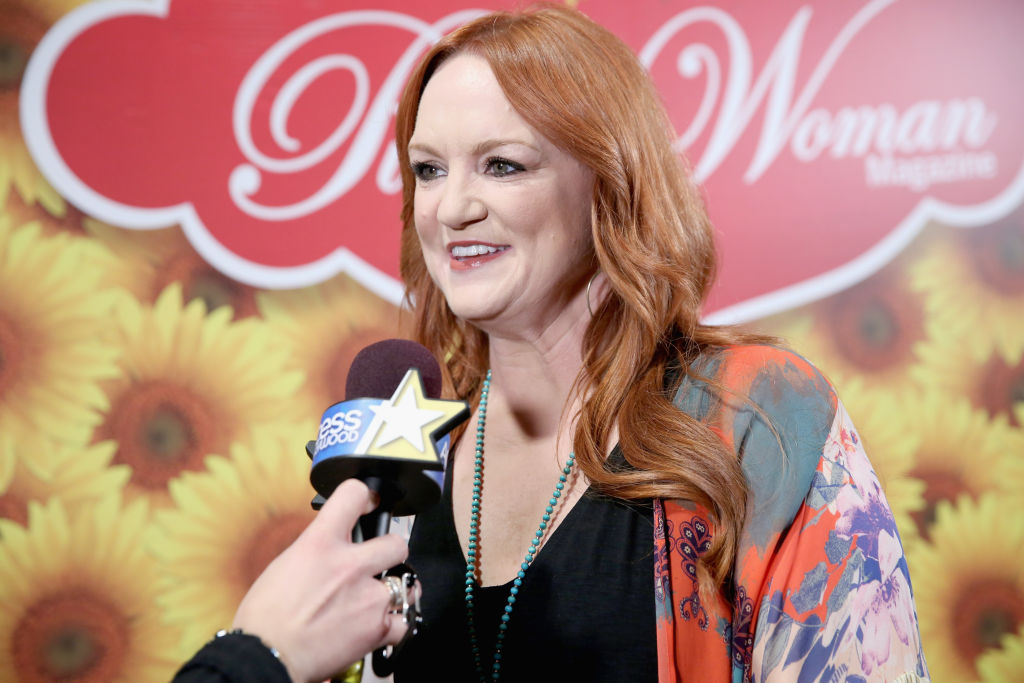 People love Ree Drummond so much, they want her in their wedding photos
Some super fans of Drummond admire the "accidental country girl" so much they want to include her in their special life moments. Drummond posted a picture of herself with a couple who had just gotten married. She told her fans she was trying to walk down a street in New Orleans without getting in the wedding party's way, but when the bride and groom noticed her, they asked for a picture. This is the heartwarming message she posted on Instagram:
I was walking down Bourbon Street in New Orleans last weekend, and I saw the most beautiful couple walk out of a building with the rest of their small, intimate wedding party. I quickly scooted around them and hurried down the street a bit so I wouldn't be in their way… then a few moments later I felt a tap on my shoulder. "Will you join us for a photo?" the couple asked. I was surprised and so touched. Congratulations, Matt and Lacy! Here's to a lifetime of love.
Not everyone can relate to Ree Drummond
Although some people feel Drummond is a breath of fresh air and they love her recipes for home cooks, others feel she isn't relatable. She has been criticized for not being authentic because she comes from a wealthy family and she married into the ranch life. Some have also accused Drummond of being more interested in earning money than helping viewers make meals, and that she seems "fake," on The Pioneer Woman show. Drummond has quite a few naysayers, but she doesn't let that get her down. She told the host of Oklahoma Horizon TV she's amused people still question her authenticity after so many years.
The Pioneer Woman Ree Drummond's tweet 
In one of her Twitter posts, Drummond shared with her fans she had an unusual dream. She told them she couldn't figure out what really happened. Drummond was so bothered by the dream that hours later she was still thinking about it. She even found a way to weave in a reference to the 2010 Leonardo DiCaprio movie Inception. Here's what Drummond wrote:  
Fans jumped in to say they've had similar experiences. One fan said she had a confusing dream about the reality show Survivor.
"For years I questioned whether or not I was an actual contestant on Survivor based on a vivid dream. For real," wrote the fan. Drummond responded by saying she was still wrestling with the content of her dream hours later. "I'm still, at 3:15, wrestling with whether my dream happened. And it's not a minor thing that took place!" Drummond replied.
I guess we'll never know if it really was just a dream or if it was a dream about something that happened to Drummond. The search for answers continues.
Read more: 'The Pioneer Woman' Ree Drummond Has a Message for People Who Question Her Authenticity
Check out Showbiz Cheat Sheet on Facebook!