'The Pioneer Woman' Ree Drummond Would Love to Cook for Patricia Altschul from 'Southern Charm'
Ree Drummond from 'The Pioneer Woman' dishes about how she'd love to cook a meal for Patricia Altschul from 'Southern Charm.'
In between feeding her hungry crew on the ranch, Ree Drummond from The Pioneer Woman indulges in her guilty pleasure, which is watching Bravo.
Drummond is a Bravo purist who can expertly comment on season one of The Real Housewives of Orange County and cheers for the budding romances on Vanderpump Rules.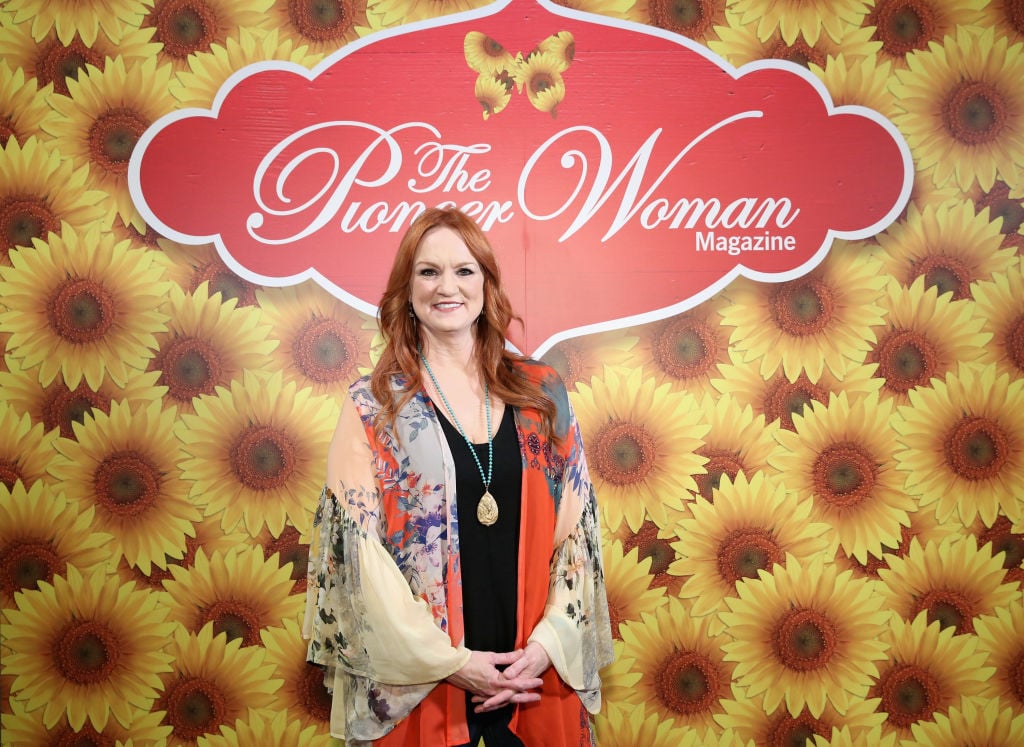 She recently dished about all things Bravo on Reality Life with Kate Casey. Drummond shared that she has a soft spot in her heart for Tom Schwartz from Vanderpump Rules. Plus she said when she visited SUR with her sister, Katie Maloney was her server. She also revealed that she would love to cook a meal for Patricia Altschul from Southern Charm.
Drummond loves Altschul's style
Casey asked Drummond if she would have any interest in making a meal for Altschul in her home. "Oh yes," Drummond said sounding delighted. "I love her home. That's my style. I love that style and I'll never have that style as long as I live on a cattle ranch in rural Oklahoma."
As Drummon speaks, it is clear she is all about Altschul. "As I watch Patricia I'm completely enraptured and it's very aspirational to me," she shares. "Yes, I would love to cook for her."
Altschul is known for her elaborate dinner parties, but also quaint small gatherings. Typically Altschul loves a good theme, which could be a sweet compliment to Drummond's relaxed and comfortable entertaining style.
She'd also love to have some Sewing Down South pillows at the ranch too
Drummond is also a big fan of Craig Conover and his style too. Casey asks Drummond if she'd like to have some of Conover's pillows at the mercantile. "Yes, I want to have pillows with crabs all on my sofa," she says. "He's so cute. I love how strange he is and how he's just unashamed to own a sewing machine."
She adds that she likes Conover a lot. "Yes, Craig pillows," she continues. "The thing is his pillows, they call it a coastal style. So here again, I'm here on the ranch in Oklahoma, so not necessarily a fit to have crustaceans on your pillows but maybe I could have one as an accent somewhere."
Casey suggests perhaps Conover could create a ranch inspired line. "Lobsters with cowboy hats," Drummond suggests.
Drummond is a hardcore 'Southern Charm' fan
Drummond shared she has a special place in her heart for Southern Charm because she grew up vacationing in Hilton Head. She shared that with Casey plus was also tweeted about it during the last season of the show.
She tweeted, "I am just like @ChelseaMeissner on #SouthernCharm because a) she grew up on Hilton Head, where I went on vacation as a child, b) she loves her dog and talks to him as if he's human, and c) she skateboards and surfs, which I have never done. That made absolutely no sense."
Casey also asked Drummond if she'd ever considered letting her daughters date Shep Rose. Drummond said the main reason why she wouldn't is that Rose is considerably older than her girls.